I don't know where he finds this stuff, but Phil Allen regularly posts bizarre and funny pictures to his LinkedIn profile with witty captions. I must admit when I see his posts go viral I feel a tinge of envy as someone who manages our business profile on LinkedIn and rarely sees the same rate of successful posts! Check out some of Phil's quality memes below: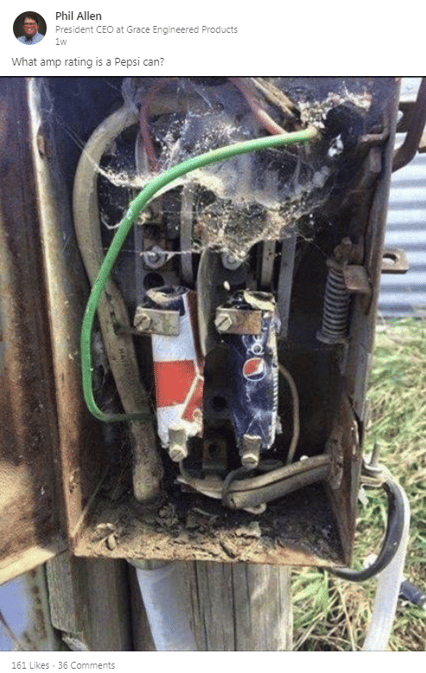 Part of what keeps people engaged in the conversation of important electrical safety is the occasional light
hearted
humor. The best medicine for these often serious conversations are the occasional well-timed goofs and gaffs (Fun Fact: a
goof plus a gaff is a laugh, and a laugh plus a goof is a spoof).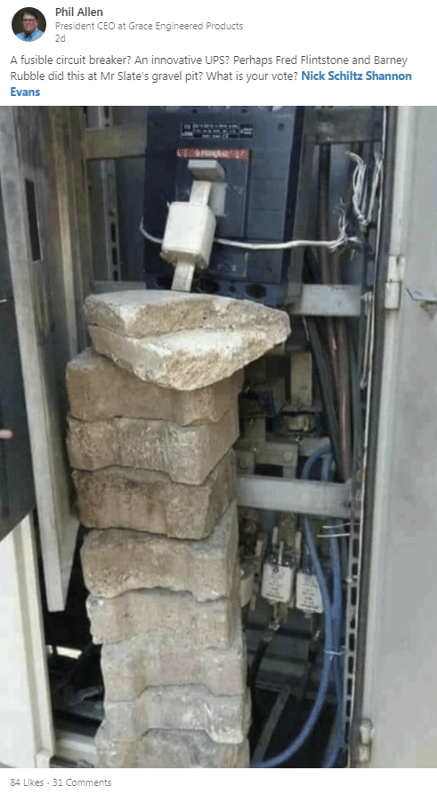 If you have come across any funny posts please submit them to HUMPDAY so that we can steal them and take all the credit and glory! And be sure to connect with Phil on LinkedIn for more quality content; fun and informative.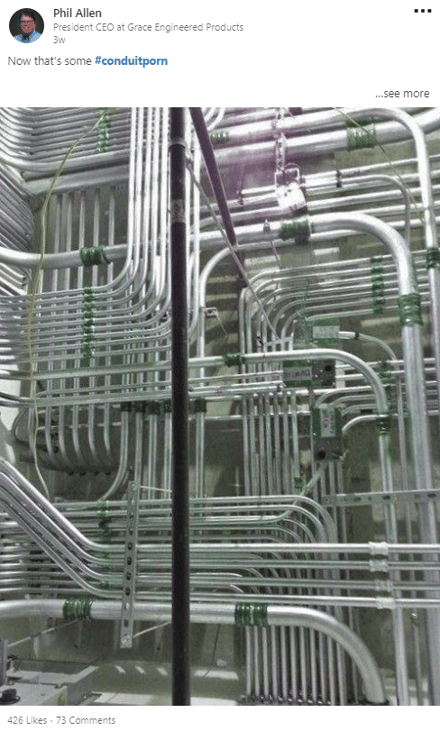 Speaking of which, one of the more serious conversations packed with data, research, and Grace PESD® solutions can be found below. In the spirit of Valentine's Day, be sure to check out our labor of love in the eBook and our NEW Grace PESDs® video!