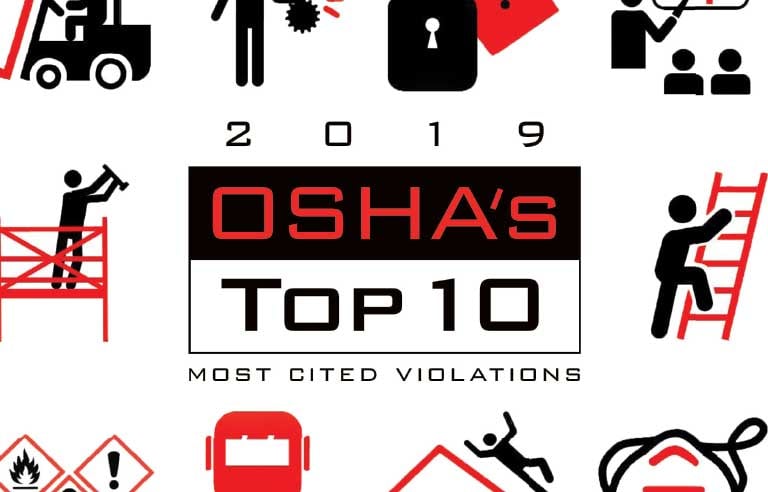 This is the final addition to our analysis of OSHA's Top 10 Most Cited LOTO Violations. Thanks for reading and I hope this information has been valuable to you all. Stay tuned until next week for a big announcement!
1910.147(d) Application Control – 185 Violations
The established procedures for the application of energy control (the Lockout or Tagout procedures) shall cover the following elements and actions and shall be done in the following sequence.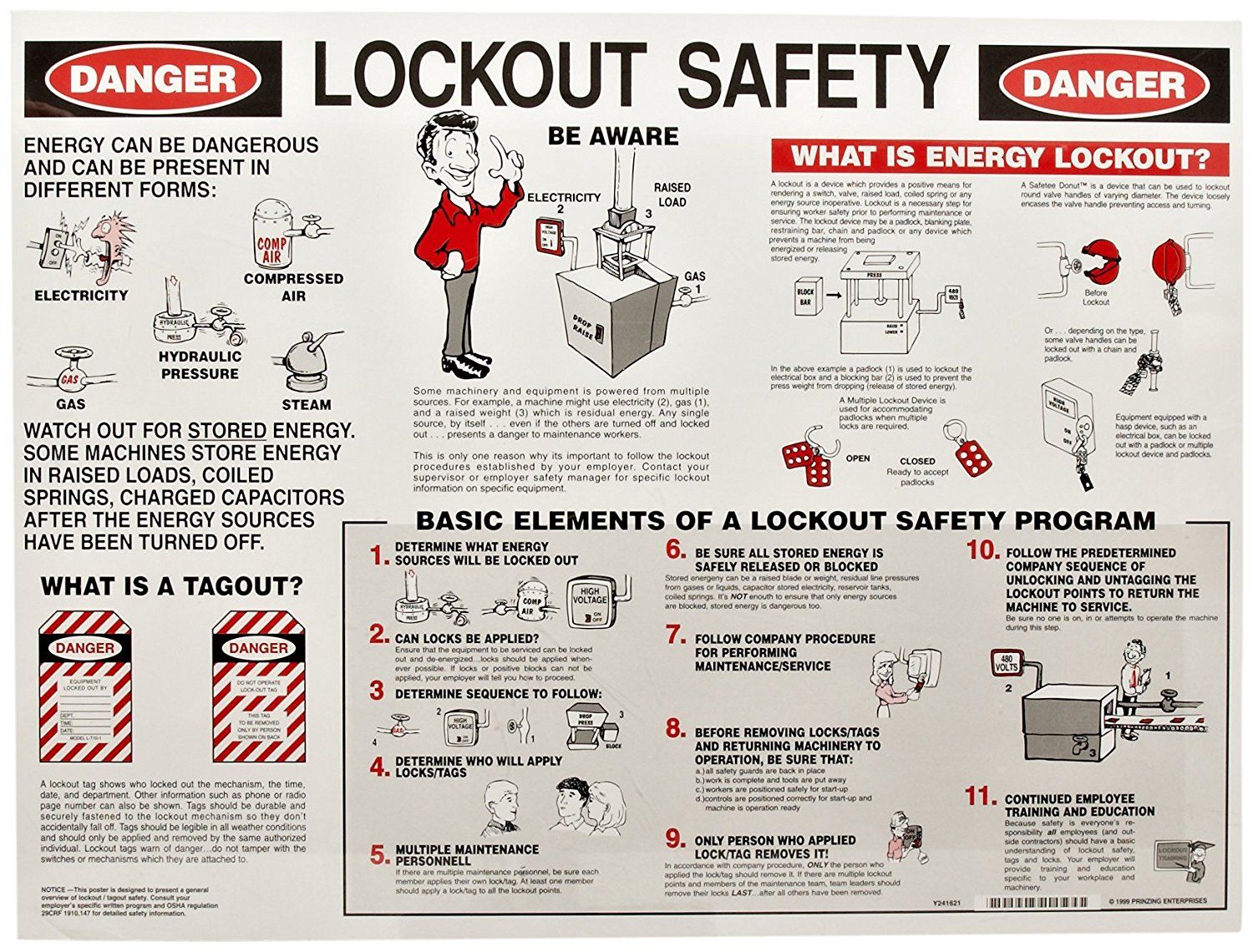 Preparation for shutdown: Before an authorized or affected employee turns off a machine or equipment, the authorized employee shall have knowledge of the type and magnitude of the energy, the hazards of the energy to be controlled, and the method or means to control the energy.
Machine or equipment shutdown: The machine or equipment must be turned off or shut down using the procedures established for it to avoid any additional or increased hazards to employees as a result of the machine or equipment stoppage.
Machine or equipment isolation: All energy-isolating devices that are needed to control the machine's energy source must be located. These devices must then be used to isolate the machine or equipment from its energy source(s).
Lockout or Tagout device application: Lockout or Tagout devices must be affixed to each energy-isolating device by authorized employees. Lockout devices where used, must be affixed in a manner that will hold the energy isolating devices in a "safe" or "off" position. Where Tagout devices are used, it must be affixed in a manner that will clearly indicate that the operation or movement of energy isolating devices from the "safe" or "off" position is prohibited. If the tag cannot be affixed directly to the energy isolating device, the tag must be located as close as safely possible to the device, in a position that will be immediately obvious to anyone attempting to operate the device.
Stored energy: After the energy-isolating device has been locked out or tagged out, all potentially hazardous stored or residual energy must be relieved, disconnected, restrained, and otherwise rendered safe.
Verification of isolation: Before any work begins on machines or equipment that have been locked out or tagged out, an authorized employee must verify that the machine or equipment has been properly isolated and de-energized.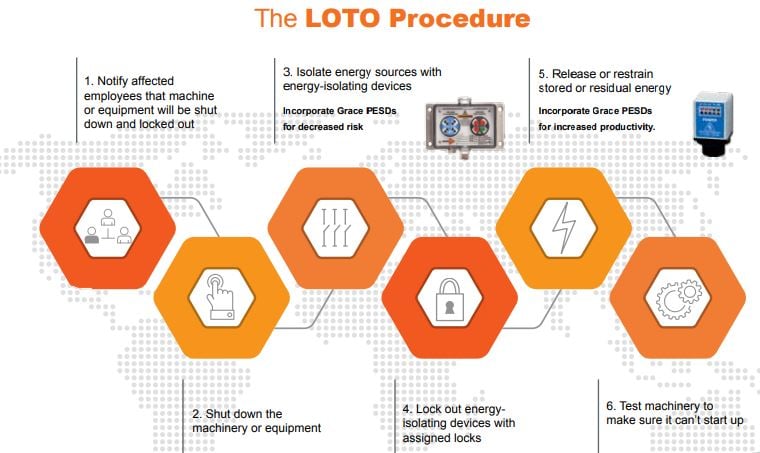 How Can GracePESDs Improve Your LOTO Program?
Safety precautions seem to only ever be implemented after terrible accidents occur far too many times. The LOTO standard was implemented by OSHA in 1982 and has been revised over the decades since. In theory, if everyone followed the steps to the letter, there would be significantly reduced incidents each year. However, what the code does not account for is the inevitable margin of human error. From businesses failing to train properly to electricians failing to properly perform a LOTO procedure, humans are the common denominator in all of the violations we've mentioned thus far.
If airbags were an optional add-on in vehicles, many consumers would opt-out to save a few bucks and simply run the risk. They may think they're a good driver and accidents won't happen to them. Until they do. That's the uphill battle we're combatting with PESDs. There is no regulation, law, or code that forces consumers to install electrical safety devices and so many of them opt out of investing in safety. They may have heard of PESDs and understood the return in terms of productivity and safety or sadly, and more likely, they've had an accident and were looking to prevent it from happening again.
It should be noted that the increased safety produced by PESDs is not the absence of risk; it is the reduction of risk. GracePESDs® are not a replacement to employer and employee compliance responsibility, but they do enhance compliance. At Grace, our mission has always been to ensure that every electrical worker returns home safely to their family and loved ones. We are always striving for ways to improve the workplace electrical safety standards by developing innovative products and solutions that minimize the risk of electrical exposure. PESDs are a result of a constant zeal to find simple, innovative and practical ways of developing electrically safer work conditions that reduce accidents, improve productivity, enhance compliance as well as foster a safety culture.
GracePESDs engineer out the risk associated with routine maintenance tasks allowing it to be safely conducted from outside of the electrical cabinet, inherently reducing the risk of arc flash and shock hazards significantly. When properly incorporated into a facility's electrical and mechanical LOTO safety procedures, PESDs enhance compliance with NFPA 70E and OSHA energy isolation principles.
GracePESDs like the voltage indicator greatly enhance compliance with OSHA and LOTO. By adding PESDs to your mechanical or electrical LOTO procedures, the risk of an arc flash occurrence or shock hazard is greatly reduced due to the indicator's bright LED lights visually identifying voltage presence. Similarly, voltage portals like the Safe-Test Point provide a high-impedance protected method of validating voltage presence or absence using a multimeter.
With the installation of the Safe-Test Point and Voltage Test Station, customers have reported their LOTO procedures have reduced from a 1-hour, 2-man operation down to a mere 5-minute, 1-man operation. This is a direct reflection of OSHA's Office of Regulatory Analysis which states that, "For every $1 invested in safety and health programs, companies can expect a return of $4-$6 dollars."
Based on a recent electrical safety survey conducted with PESD users, the results found PESDs reduced electrical LOTO tasks an average of 20 minutes and reduced mechanical LOTO tasks by an average of 23 minutes. By incorporating PESDs into their documented LOTO procedures, customers have also found:
PESD users report their Electrical LOTO task duration has reduced by 74%
PESD users report their Mechanical LOTO task duration is reduced by 66%
63% of PESD users have identified failed or faulty isolators
31% of PESD users have had fewer accidents
15% of PESD users have seen a reduction in near misses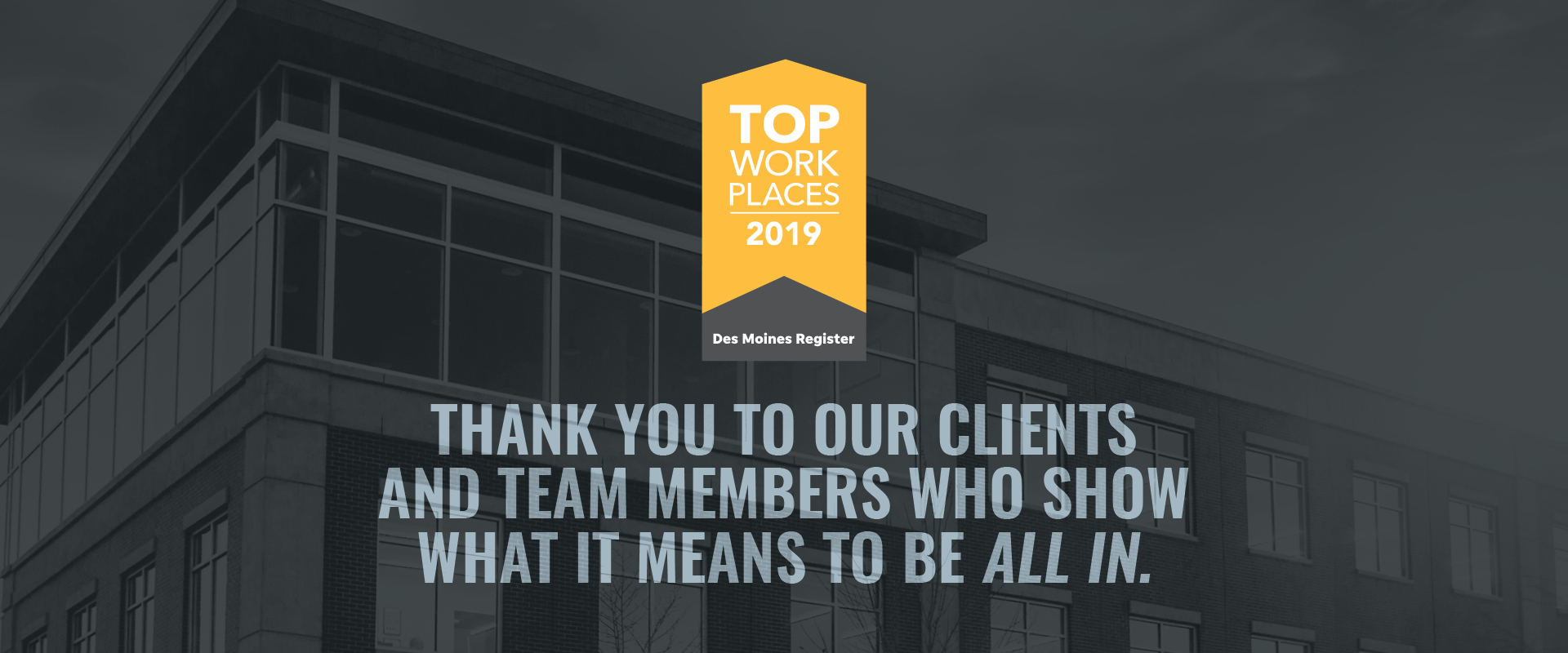 We're hiring in the field of IIoT, specifically to fill the roles of IIoT Software Engineer, IIoT Field Application Engineer, & IIoT Field Application Technician. We're also seeking a Business Development Coordinator. Click here to view our career page and apply today!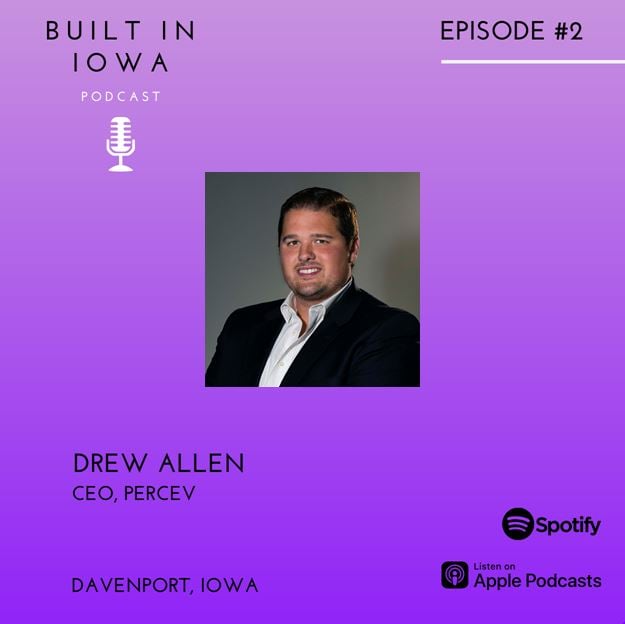 Check out our VP of Strategic Development, Drew Allen, on the Built In Iowa Podcast! Their chat is packed with insightful conversations about Grace's family business dynamic, our latest acquisition, and much more.
We are social distancing! HUMPDAY Giveaways will be temporarily suspended. But in the meantime, please feel free to comment below
&
Have a great week!