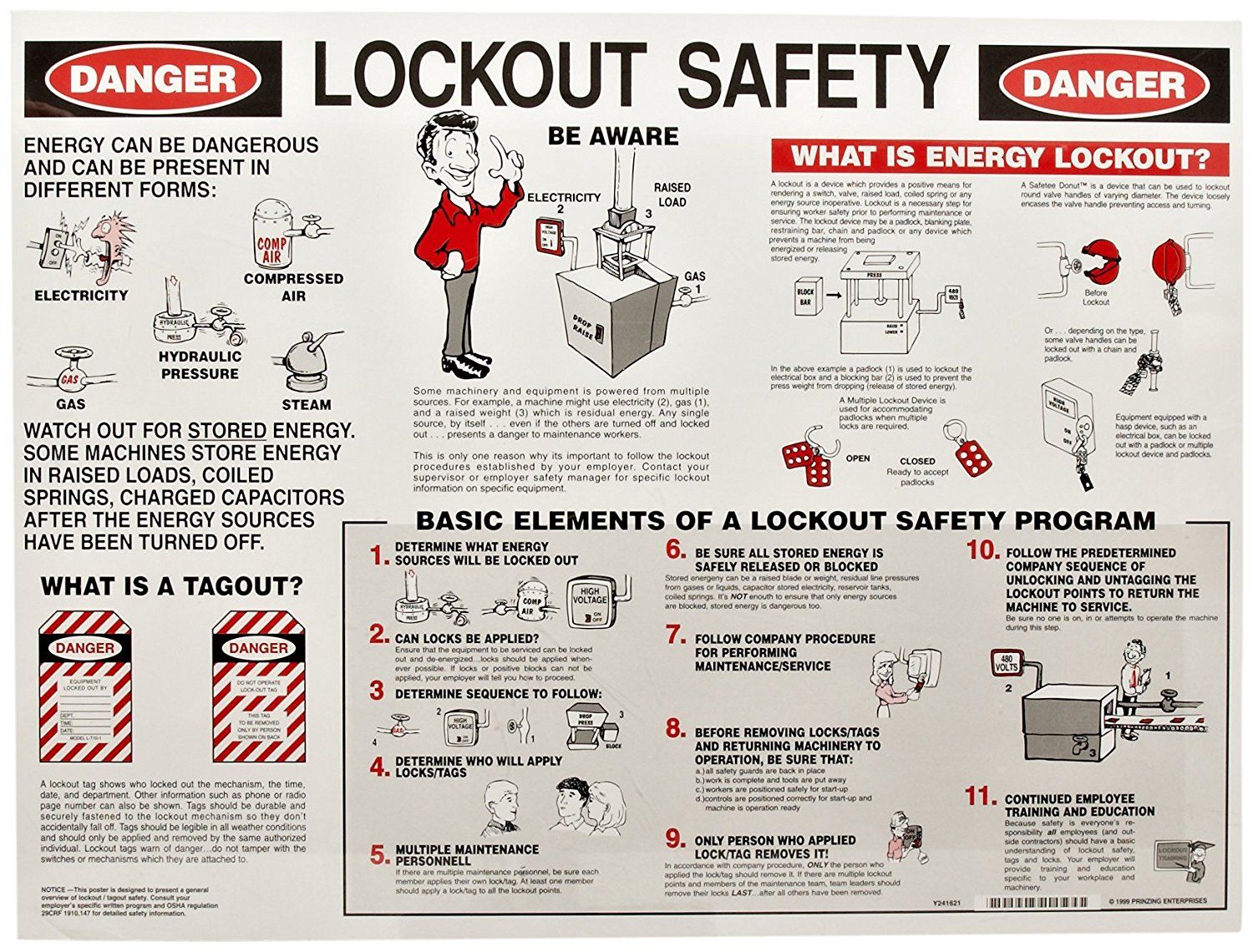 Training & Communication ranked second among the top three most cited OSHA violations for Lockout/Tagout (LOTO) in 2021. In this segment of OSHA's Top 10 Most Cited Violations, we will examine this standard and the best practices to ensure safety and avoid a violation. Training & Communication is at the core of every electrical safety program and a company with a culture that prioritizes safety over all else will always prevail in this category.
1910.147(c)(7) Training & Communication –

311 Violations

in 2021
The employer shall provide training to ensure that the purpose and function of the energy control program are understood by employees and that the knowledge and skills required for the safe application, usage, and removal of the energy controls are acquired by employees.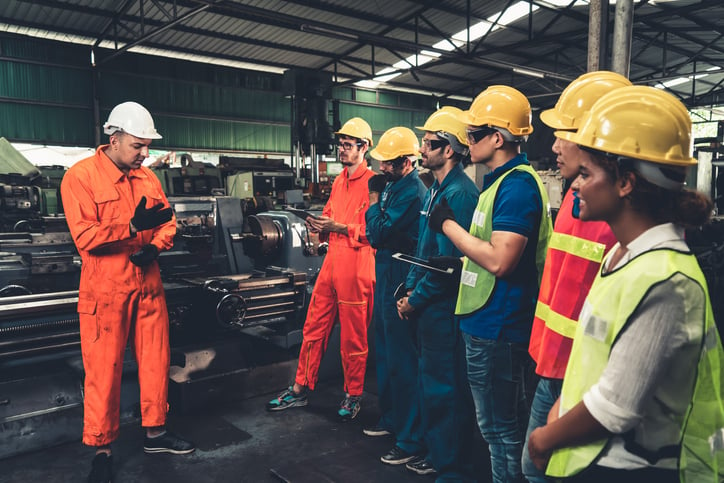 When it comes to OSHA and LOTO, the code recognizes two categories of people that need training: Authorized & Affected Employees. Under the training mandated to companies by OSHA: "Each authorized employee shall receive training in the recognition of applicable hazardous energy sources, the type and magnitude of the energy available in the workplace, and the methods and means necessary for energy isolation and control. Each affected employee shall be instructed in the purpose and use of the energy control procedure."
To summarize, "authorized employees" are those who are applying the locks and "affected employees" are those in the area during a lockout. The latter can range anywhere from operators to third-party contractors. If they are within the vicinity of the procedure, they are affected. Ensuring that both authorized and affected employees have been trained is vital to a successful LOTO program.
While OSHA requires that all authorized and affected employees receive periodic training, the implemented training program at any organization can be customized to meet precise needs. However, companies training their employees to meet the minimum compliance standards does not result in achieving maximum safety and productivity.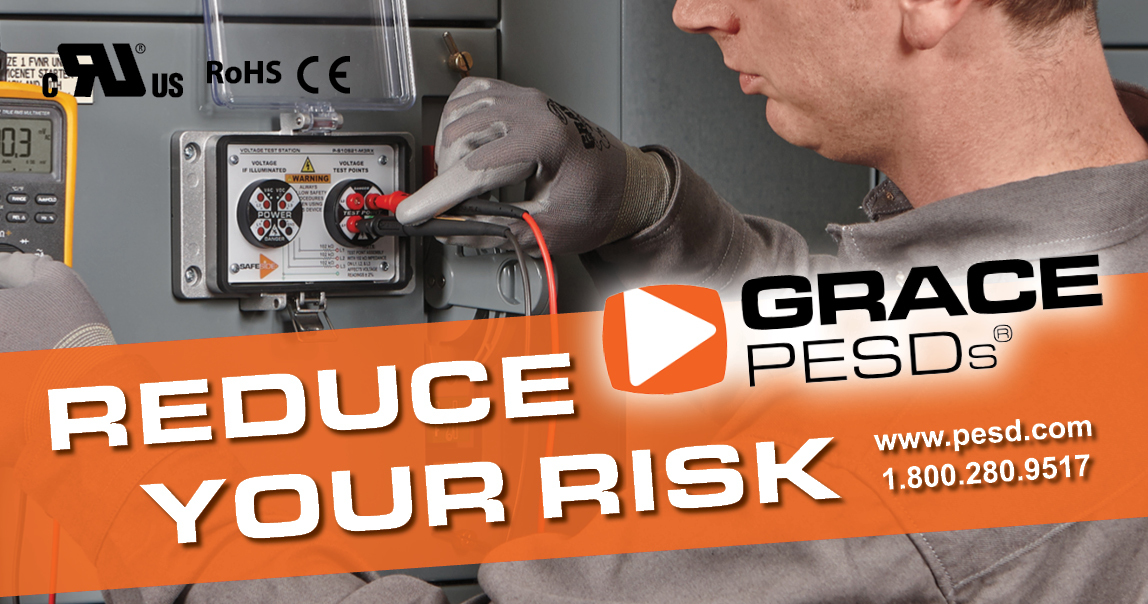 Today, it's possible for the implementation of a LOTO program to complement OSHA standards by enhancing compliance through the use of Permanent Electrical Safety Devices (PESDs). By installing PESDs wherever LOTO procedures are performed, companies can facilitate these additional safety measures into their written LOTO program to ensure even further reduced risk and increased productivity. While the number of violations is down slightly compared to previous years, companies still need to do more to improve and ensure worker safety.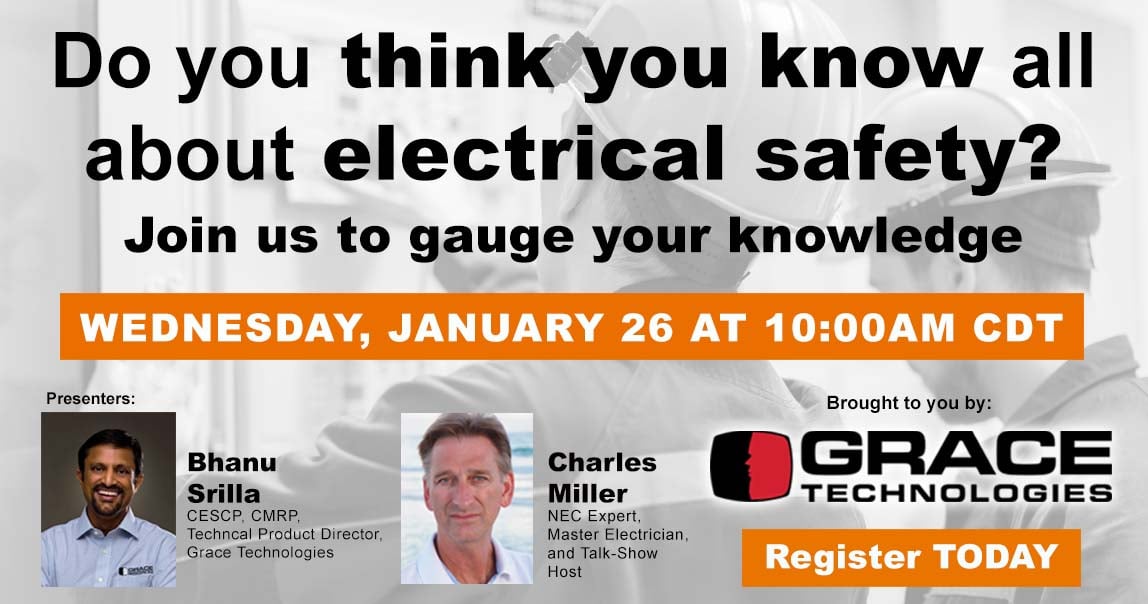 Registration is now open for our next FREE webinar: "Do you think you know all about Electrical Safety? Join us to gauge your knowledge!" (0.1 CEUs). This interactive webinar will be presented by Grace's Technical Product Director, Bhanu Srilla, and Master Electrician, Charles R. Miller.

In this interactive webinar, we will poll electrical safety-related questions and share the poll responses on-screen to collectively learn from each other perspectives on the most common misconceptions. Join us and share your expertise with peers. Submit your questions for discussion and register today!
---
Stay safe and have a great week!