The official report may be delayed, but risk is still as relevant as ever. Each year, safety conscious employers depend on the OSHA Top 10 Most Cited Violations data to better inform them on the riskiest scenarios in their safety programs. The total violations are released at the end of the fiscal year in September. Though no official reason has been provided by OSHA for now four-month delay, it is safe to assume that this is another catalyst that the pandemic has thrown into disarray.
Early reports indicate that, due to the nature of this tumultuous year, OSHA violations have seen an increase across the board, however, this is pure speculation at this point. We'll be sure to keep an eye out and report on OSHA's findings as soon as they become available, but in the meantime, we have found expert opinions on why OSHA's Top 10 are important for employers to analyze and how the pandemic has affected safety.
Veteran safety consultants urge employers to keep an eye out for the annual OSHA Top 10 report. This list is one of the best starting points on the path toward fostering a robust safety culture, as one safety consultant advises, "Minimally, an employer should have the responsibility of asking, 'Do any of these Top 10 affect me?' Because this is the easiest place if our friends from OSHA should come to visit," said JoAnn Dankert, senior safety consultant at the National Safety Council, in an interview with Safety+Health magazine.
"When revenue goes down, organizations tend to sometimes pull back on training," said Dankert. "and so I would encourage people not to pull back on your safety training. With some things, we're struggling within organizations because maybe we've done classroom training, but now because of physical distancing and so forth, we don't want to put too many people in an area. That might mean we've got to have more classroom training sessions."
This is true as it relates to electrical safety and the Control of Hazardous Energy. When fostering your very own electrical safety culture, start by looking at the recurring Top Ten most cited OSHA violation related to the Control of Hazardous Energy and use of electrical work practices. This standard is under OSHA regulation CFR 1910.147 which covers the servicing and maintenance of machines and equipment in which the unexpected energization or startup of the machines or equipment, or release of stored energy, could harm personnel.
In 2019, the second most cited violation under Control of Hazardous Energy was the Communication & Training regulation CFR 1910.147(c)(7). As JoAnn Dankert pointed out, the CDC guidelines for operation have changed the way we can perform training. In addition, loss of revenue is a primary factor for maintaining the integrity of your Electrical Safety Program. The most important investment an employer can make is in their employee's health and safety. This should be the last area cut from the budget, not one of the first.
At the National Safety Council 2019 Congress & Expo, Patrick Kapust, deputy director of OSHA's Directorate of Enforcement Programs reported: "These are common violations that we're finding – they've been in place for a lot of years. The answers are out there, and employers shouldn't feel like these are very complex issues. If you don't know the answers, we encourage you to contact OSHA."
Since 2014, OSHA has issued employers more than 10,000 LOTO citations. In addition to the penalties paid for safety violations, preventable workplace incidents involving the release of stored energy cost companies millions in lost productivity, medical expenses, and insurance costs.
With the available resources today, these completely preventable accidents and their associated costs should be on the downturn as opposed to 2019 seeing an increase in violations over the previous years, with 2020 speculated to be even higher than last year. Employers are consistently failing upwards to comply with minimum performance requirements and it's becoming more apparent that we're far past the time for them to adopt Safety-By-Design solutions.
Sources: Safety+Health Magazine, OSHA.gov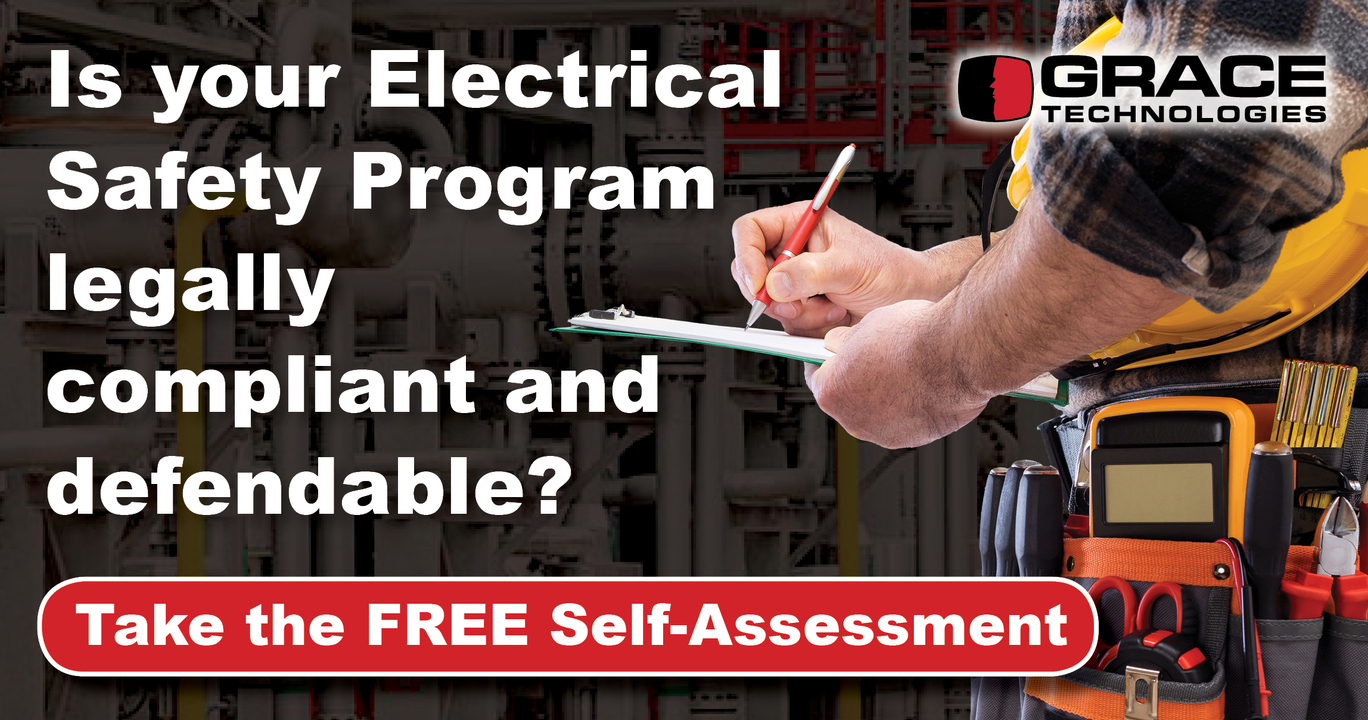 Make 2021 your best year for electrical safety! At Grace technologies, we now offer Electrical Safety Program consulting services with our Expert Network. With decades of experience and leadership in the electrical safety sphere, we have picked up a few things and made a few friends along the way. What we found is a huge gap between the policies, practices, and procedures implemented by our clients. A recurring theme we discovered is when it comes to the implementation of safety and maintenance management systems, the end goal is simply compliance. Click here to take the FREE Self-Assessment.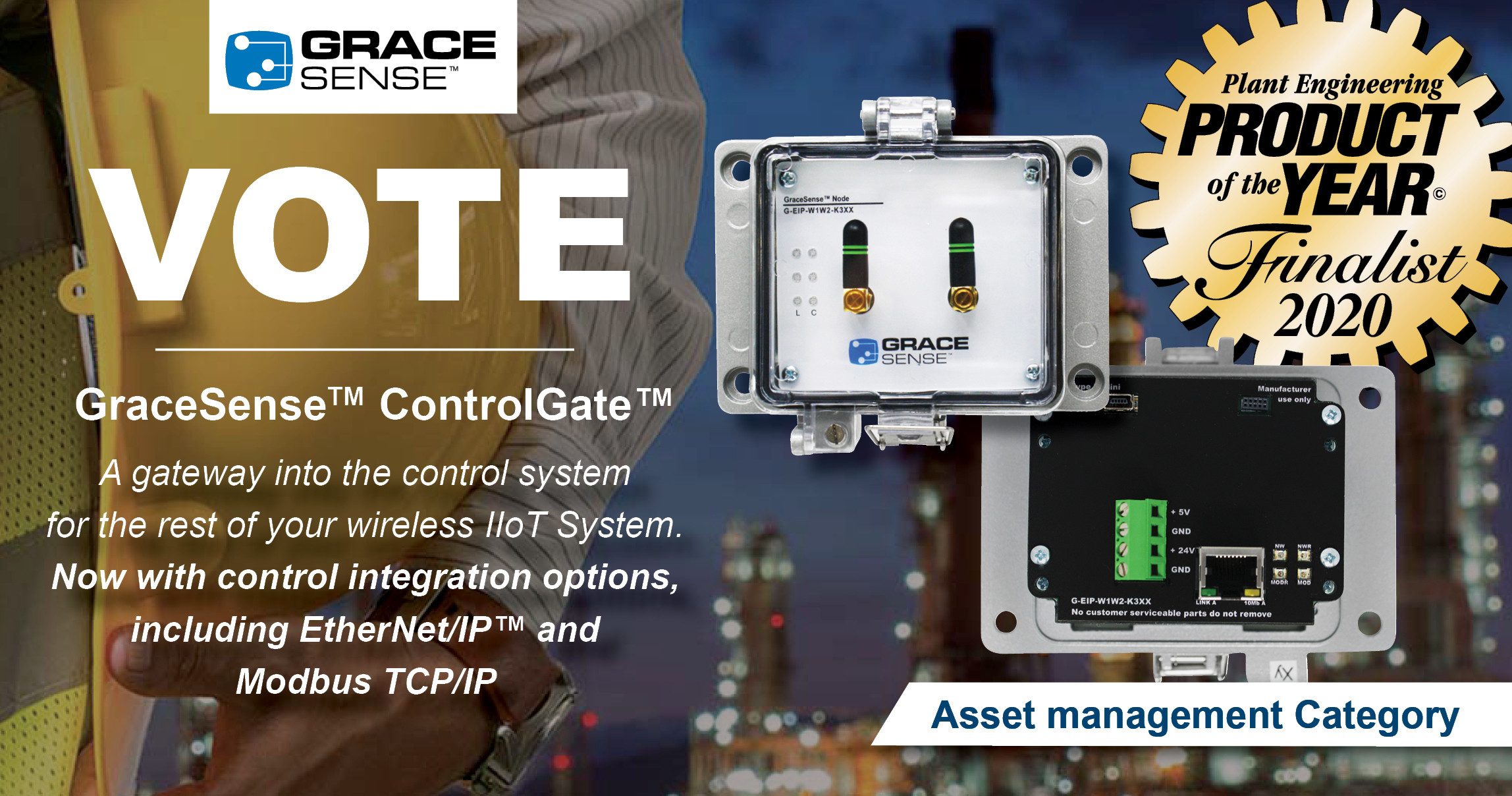 There's no better way to end the year than by being recognized for outstanding performance in Plant Engineering's Asset Management Category! We're thrilled to have another one of our Predictive Maintenance System IIoT smart devices recognized by Plant Engineering for their contributions to the future of Asset Management. Please consider voting for the GraceSense ControlGate!
---
Stay safe and have a HAPPY NEW YEAR!