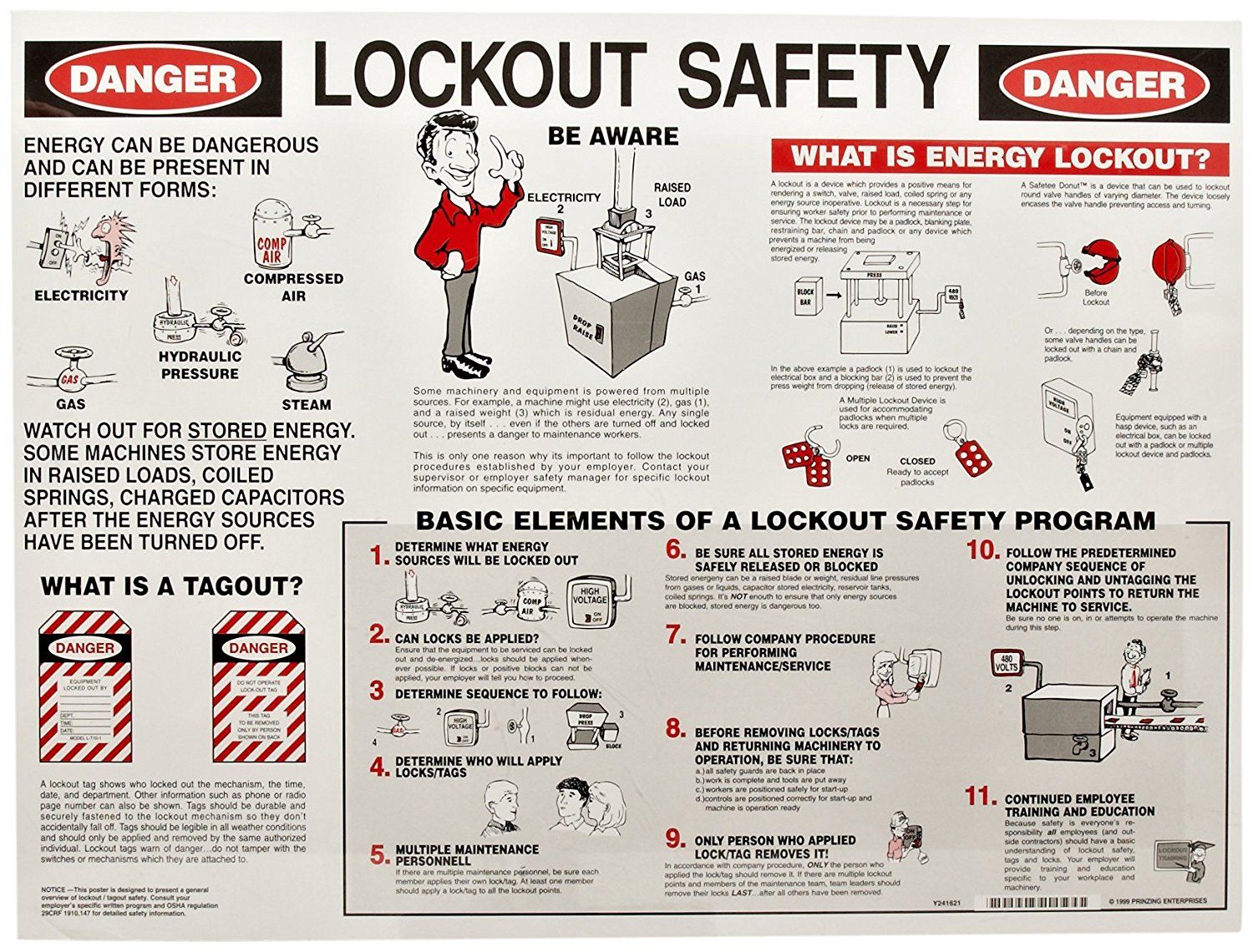 The number one most cited violation for Lockout/Tagout (LOTO) in OSHA's 2021 top ten list is Energy Control Procedure. According to OSHA, "The energy control procedure provides the authorized employee with written instructions specifying how to eliminate the potential for the unexpected activation or start-up of machinery or equipment or the release of stored energy." Let's take a look at why this standard is the most commonly violated LOTO procedure each year and some of the best practices to ensure safety and avoid violations.
1910.147(c)(4) Energy Control Procedure –

489 Violations

in 2021
Procedures shall be developed, documented, and utilized for the control of potentially hazardous energy when employees are engaged in the activities covered by this section.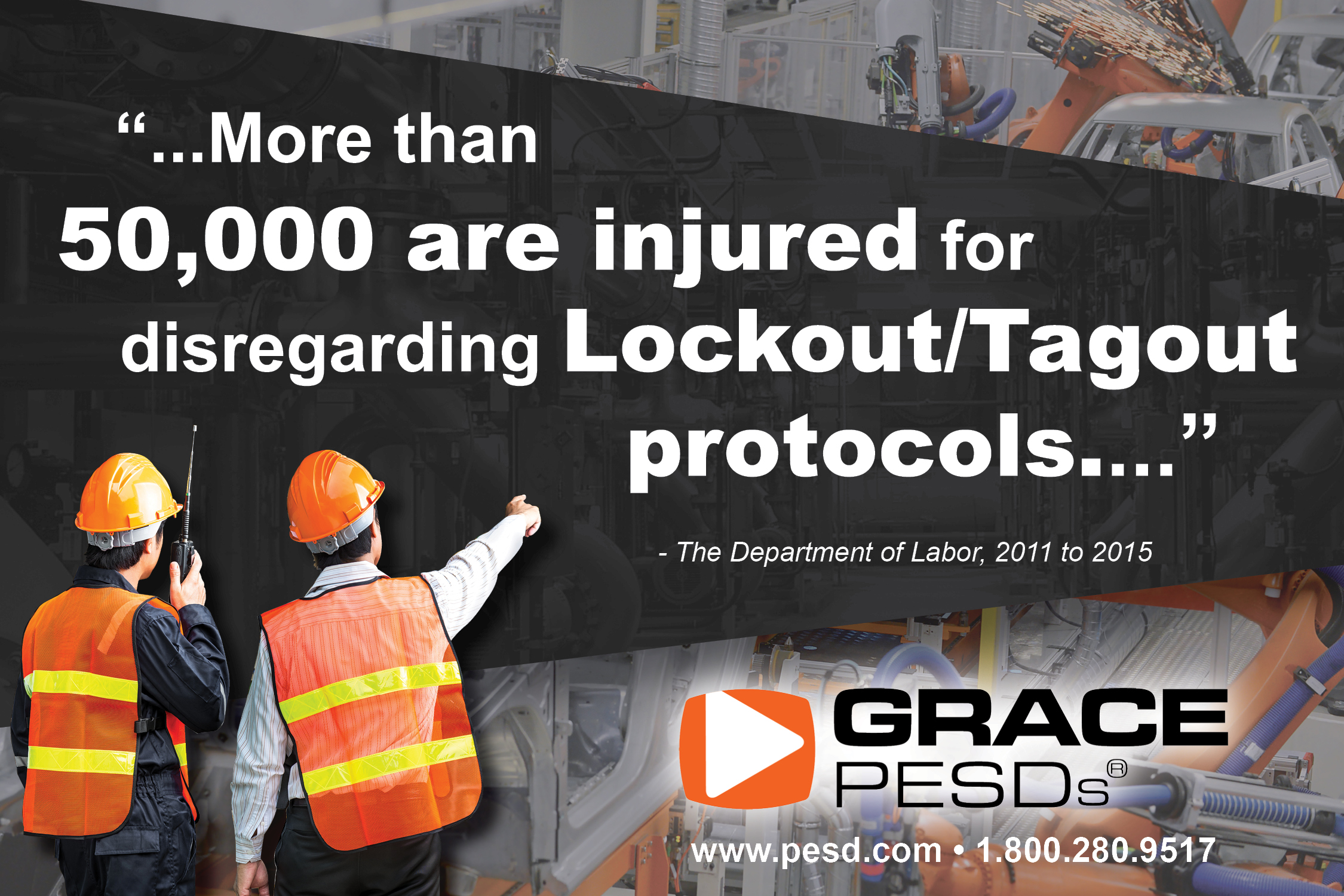 What makes compliance with the "minimum performance requirements for the control of hazardous energy" fall under the umbrella of common violations? To understand this, we need to start by defining the "LOTO" acronym.
Lockout procedures refer to written steps that are taken to bring the machine to a zero-energy state. Once a de-energized condition is established, locks are placed on energy isolation devices that enable personnel to maintain control over the hazardous energy.
Tagout devices are then affixed onto machines/equipment that was made prior to the year 1990 where the equipment is not designed with provision to lock, although they do not provide any sort of control or protection other than warning personnel of the imminent hazard.
When combined together, the procedure "Lockout/Tagout" refers to lockout devices and identification tags being used in conjunction to indicate that a qualified person is safely performing an energy isolated task.
When employees follow the LOTO procedures enforced by the companies they work for, they are able to better protect themselves from unexpected re-energization or release of stored energy. Furthermore, companies can find that by providing a documented LOTO procedure and ensuring employee training and compliance, they will see a reduced risk that directly results in greater efficiency and productivity while complying with OSHA regulatory requirements.
But striving for the minimum requirements of compliance does not lead to achieving minimum risk or maximum productivity. Furthermore, human error plays a vital role in failing to comply with standards. Despite thorough training, documentation, and experience, there will always exist that risky margin of a person just simply making a mistake, no matter how many times they've performed the task at hand.
Today, this risk can be nearly eliminated, however, in order to reach that goal, companies need to look at the benefits beyond compliance outlined in our GracePESDs eBook.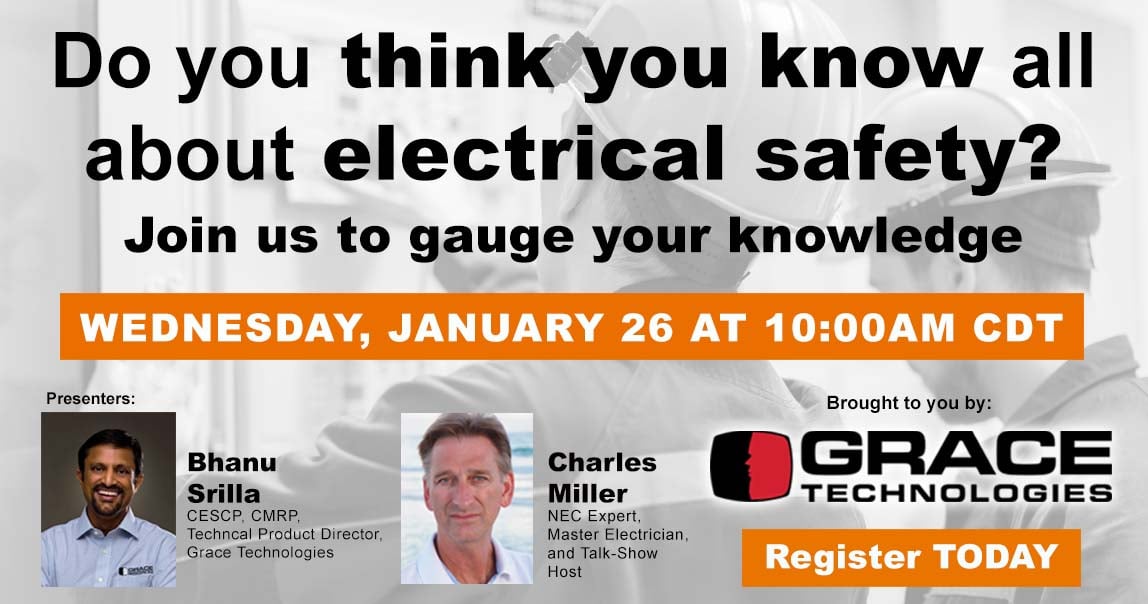 Registration is now open for our next FREE webinar: "Do you think you know all about Electrical Safety? Join us to gauge your knowledge!" (0.1 CEUs). This interactive webinar will be presented by Grace's Technical Product Director, Bhanu Srilla, and Master Electrician, Charles R. Miller.

In this interactive webinar, we will poll electrical safety-related questions and share the poll responses on-screen to collectively learn from each other perspectives on the most common misconceptions. Join us and share your expertise with peers. Submit your questions for discussion and register today!
---
Stay safe and have a great week!