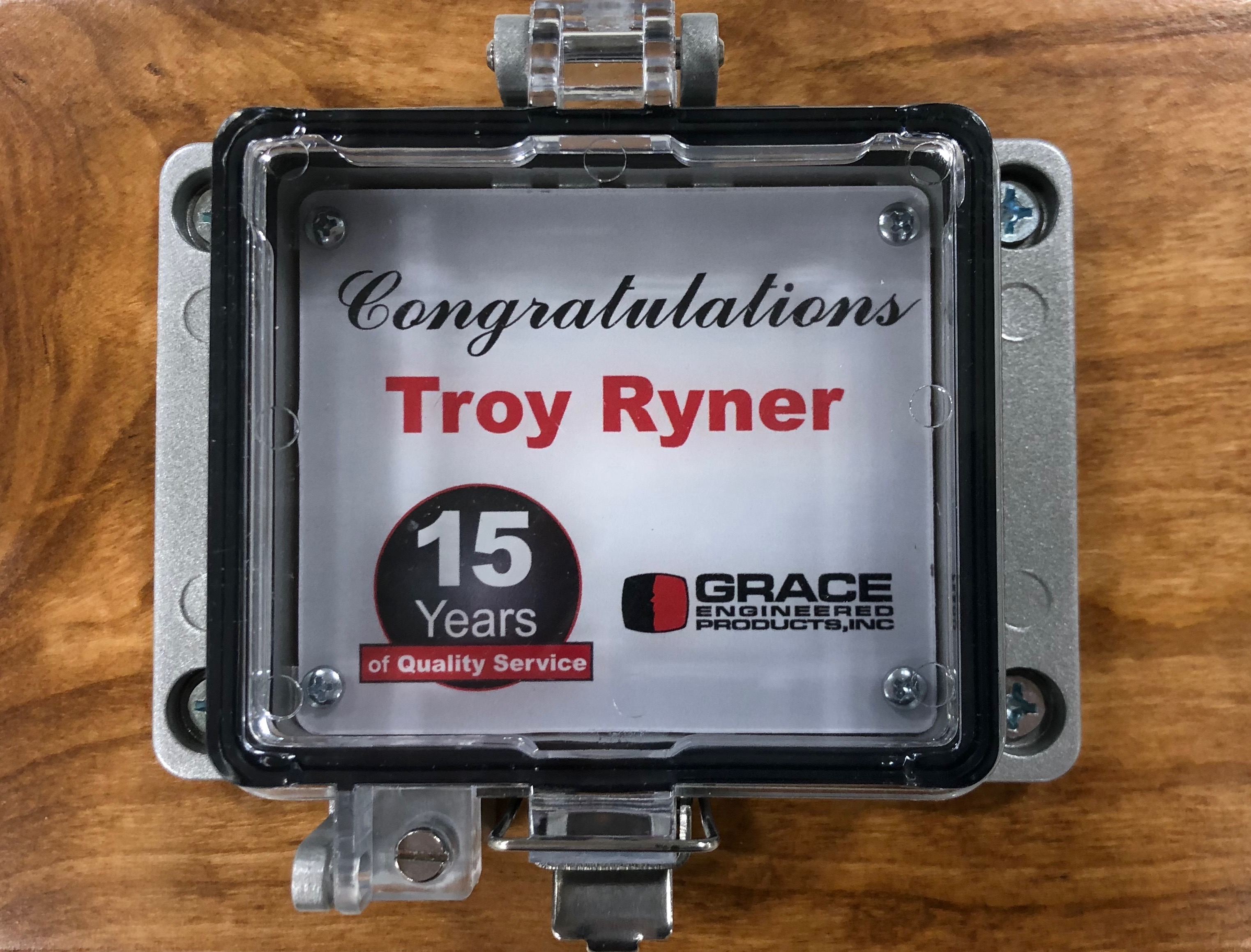 Recently, Grace has been experiencing rapid growth to support our current and future endeavors. As we continue to grow our primary base of electrical safety products, we've also been working hard to expand our team with experts in the realm of IIoT engineering for our predictive maintenance solutions.
While we've been seeing a lot of new faces around here, it's important to also note the veterans among our staff who have aided greatly to get us to this point. Which is why the Executive and Human Resources teams just launched an incredible and unique Employee Recognition Program.
Yesterday, we held our quarterly State of Grace where we recognized our employees' years of service. The individuals pictured below have been with us longer than anyone other than our founder, Phil Allen.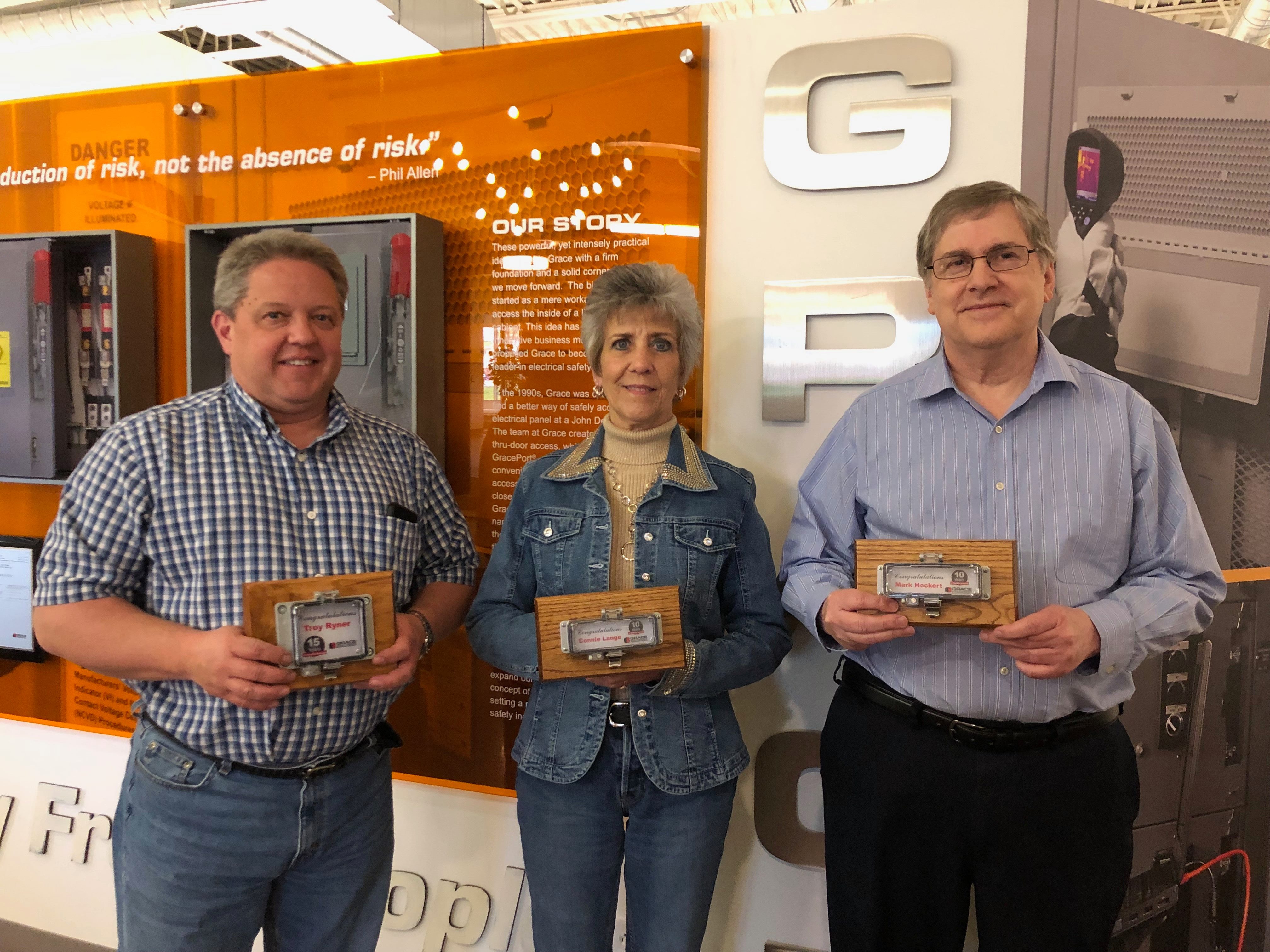 Each of these four individuals received GracePort plaques; the first of their kind. Although our plaques recognize only certain increments of time, Technical Support Specialist, Troy Ryner, has been with us for 19 years!
Just like the custom GracePorts you see them holding commemorating their years of quality service, Troy has been vital in the design process of every new custom GracePort order that comes through our door.
Nearly twenty years of service in technical support is not a single lane road, however. Having aided Troy in one of his many other duties, such as our intense trade show logistics over the past year, I can truly say his experience makes even the most complex of tasks seem like second nature.
For the past decade, Inventory Coordinator, Connie Lange, has overseen and managed our massive catalog of products and parts that go into the assembly of our GracePorts, GracePESDs, and the new GraceSense product line.
As many of you know, we have endless components, power options, and housings available for the GracePort. Having Connie keeping us organized with this inventory is the backbone to what makes our accounting and production operations run as smoothly and efficiently as possible.
But it all starts somewhere, doesn't it? The inventory we maintain for the products we design, assemble, and ship would be non-existent without the tireless efforts of our Engineering team headed by Mark Hockert. Whenever we announce a new product or feature, just know that that quick update comes from a long period of research and development by Engineering.
For over ten years, Mark has not only ran product development projects and improvements to our existing product capabilities; he also works with his team to improve our internal standard operating procedures, most notably in IT. Without Mark's vision and direction, we'd be stuck in the Dark Ages!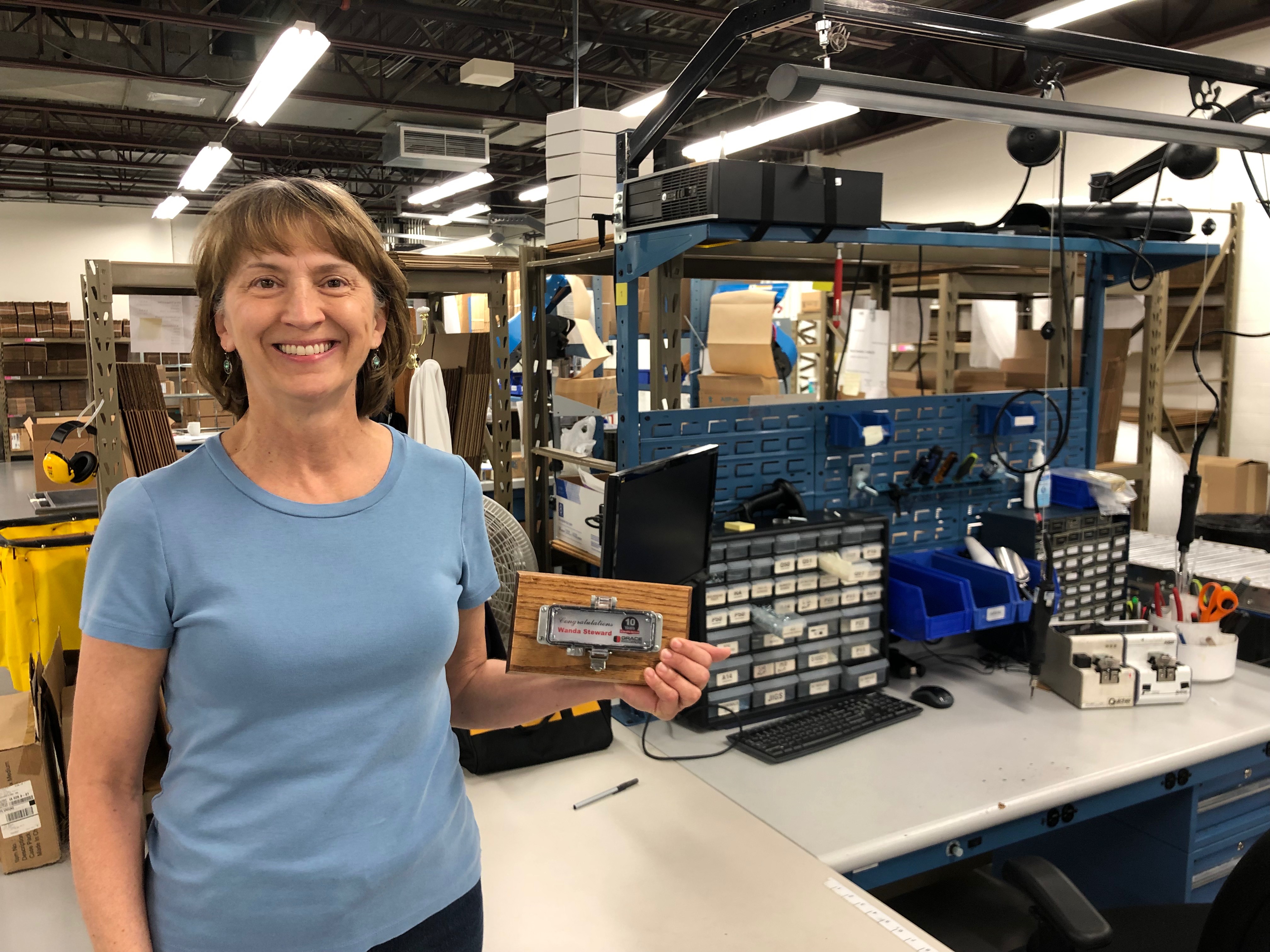 Finally, Production & Shipping Associate, Wanda Steward, narrowly avoided our photo op yesterday. Thankfully, I was able to track her and her new 10-year GracePort plaque down in production where it was assembled!
Here, she has spent the last twelve years ensuring you receive our products with the highest quality assurance and the fastest shipping available. Wanda's expertise has been instrumental in this operation's growth for over the past decade.
Speaking of Production, check out our latest video demonstrating the face plate production of our GracePorts. Like the commemorative plaques, each one is unique depending on the endless customization options you choose for your GracePort!
---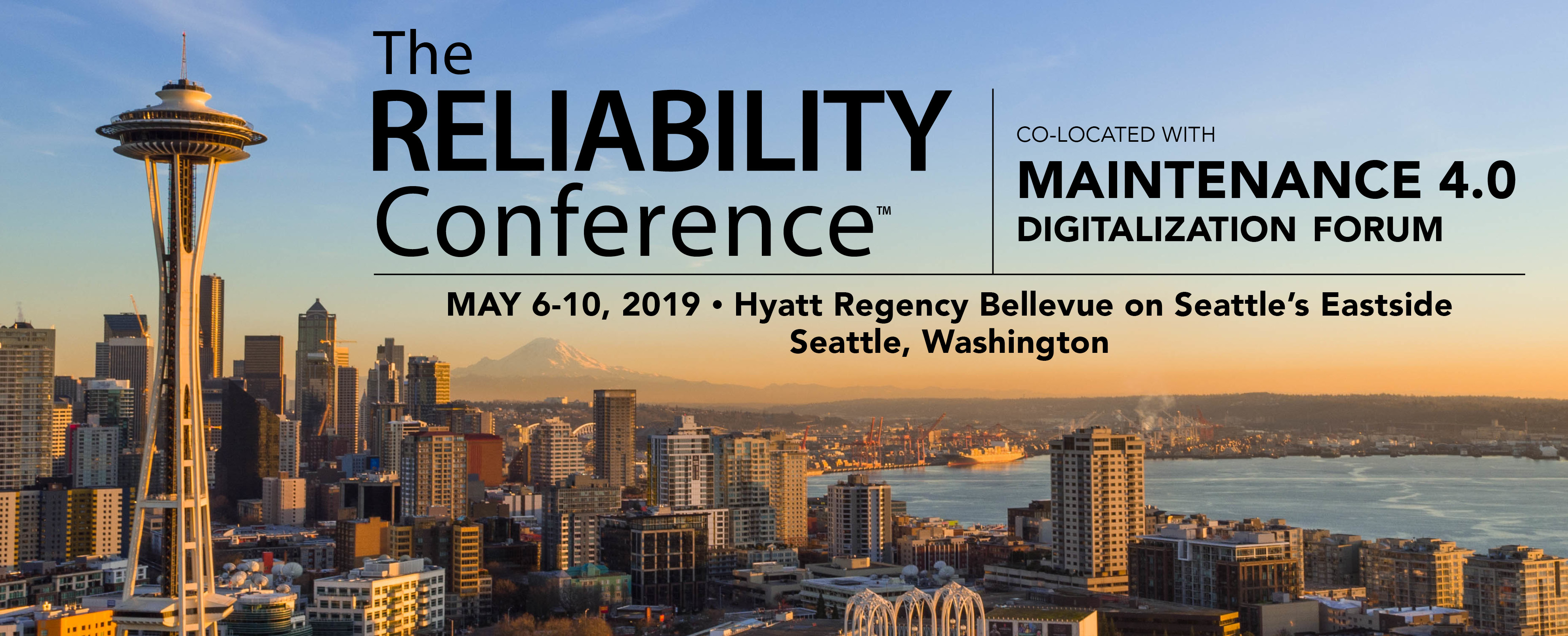 We'll be showcasing a demonstration of our new GraceSense™ Predictive Maintenance System at The Reliability Conference in Seattle. If you plan on attending, stop by booth #43 to check it out!
---
Enter the Grace Giveaway Raffle by clicking below
&
Have a great week!