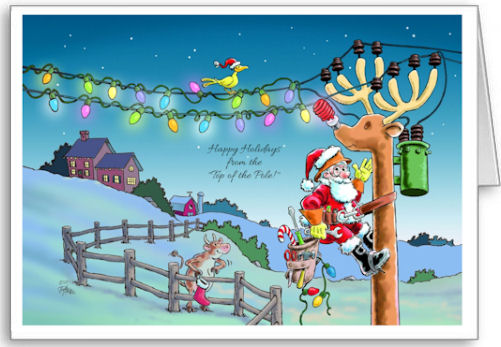 It certainly was a Merry Christmas at Grace last Thursday for our first pre-Christmas celebration party in a few years. Because of our traveling sales force and conflicting schedules, we have celebrated Christmas after the holidays in the years prior. But this year, most of our staff was able to attend and Grace went all out to celebrate! Here's how that event went down: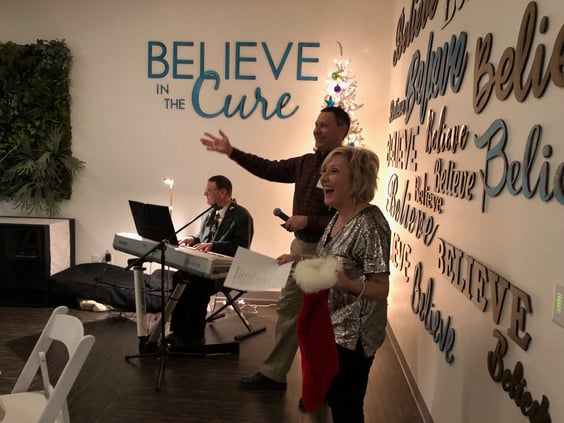 Many individuals played a large part in setting up this celebration, but the vision and action started from these two; Jane Allen & Bryan Van Itallie. They sure know how to throw a party!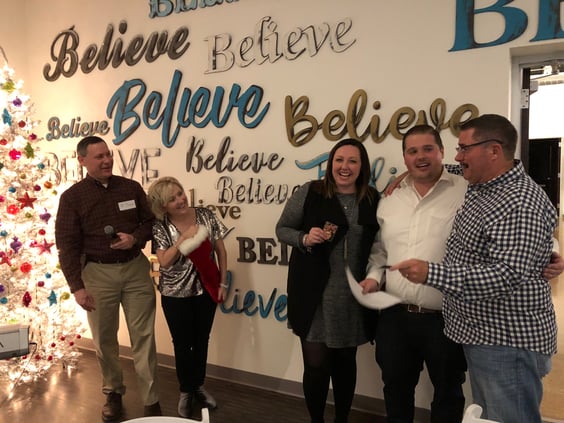 Through a series of events, music, and many untrained vocals; we sang and claimed prizes for each verse we were assigned from the classic Christmas song - 12 Days of Christmas. From left to right, Nikki VenHorst, Drew Allen, & Don Sparks; three members of our sales team extraordinaire.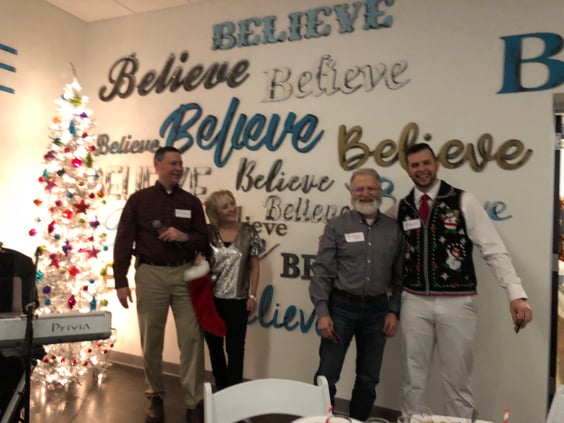 Even Santa and one of his elves Graced us with their presence! Here we have Santa Bob Nelson the Builder & Brandon Westendorf with his not-so-ugly Christmas sweater.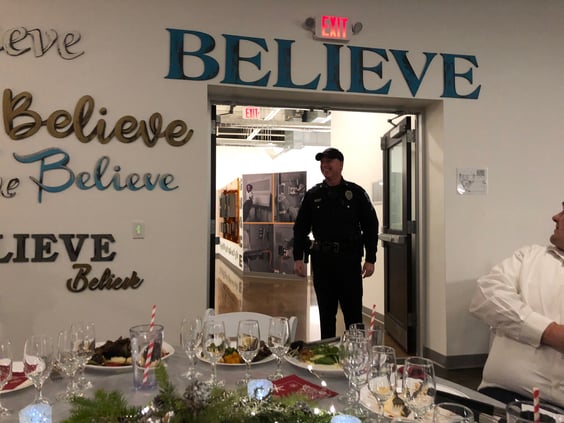 All was going well until we apparently Decked the Halls a little too hard; enough to warrant a noise complaint! Actually, local police stopped by for a 911 butt dial. I don't think he wanted to leave!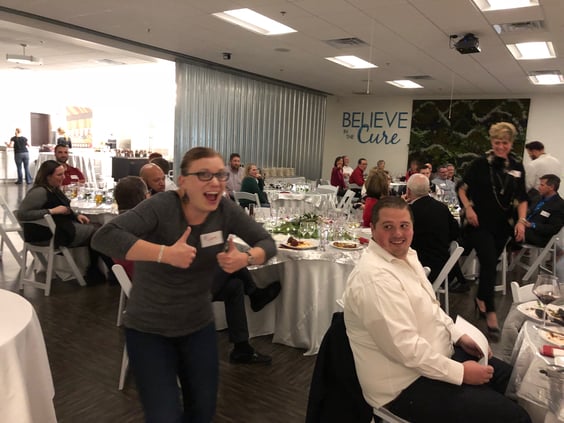 The show must go on... Hana Strickler reassures the police officer all is well with two thumbs up!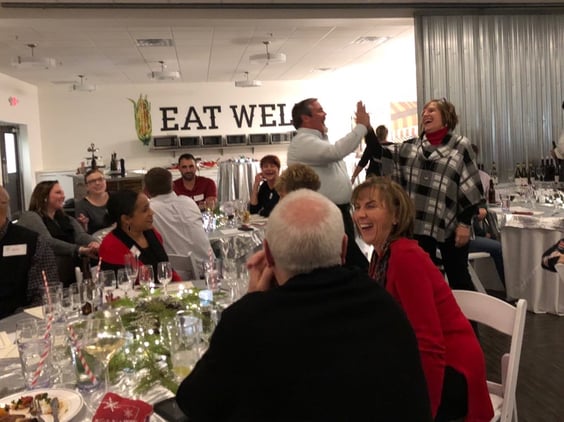 Look at all these people pretending to have fun for the camera. Just kidding; I was using the candid camera that night!
Grace Christmas 2017 was a huge success and an even bigger blast for all of us there. We hope you all have a wonderful Christmas and enjoy the time you get to spend with your loved ones. Merry Christmas, HUMPDAY readers :)