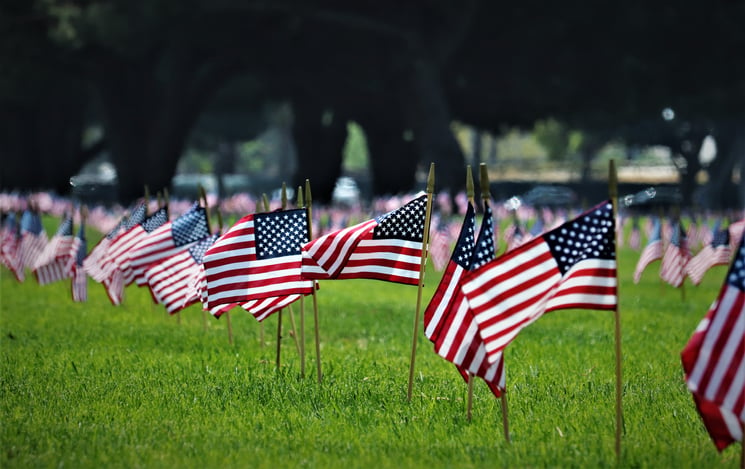 We hope you all had a great Memorial Day weekend. It's a more difficult time than ever to come together to honor and celebrate the lives of those who made the ultimate sacrifice for our country. The tradition of gathering for commemorative events to honor the fallen dates back to the post Civil War era. They originally called it Decoration Day as over five thousand citizens gathered at Arlington National Cemetery to adorn the graves of twenty thousand Civil War soldiers with flowers.
Today, we're still coming together but in different ways. I have a friend living in New York City and every evening at 7:00pm he goes out on his roof and celebrates the city's healthcare workers. This simple act of clapping, cheering, and banging pots and pans reminds me of what our nation's history of warriors made their sacrifices for. This is just one example of the freedom they fought so hard to protect.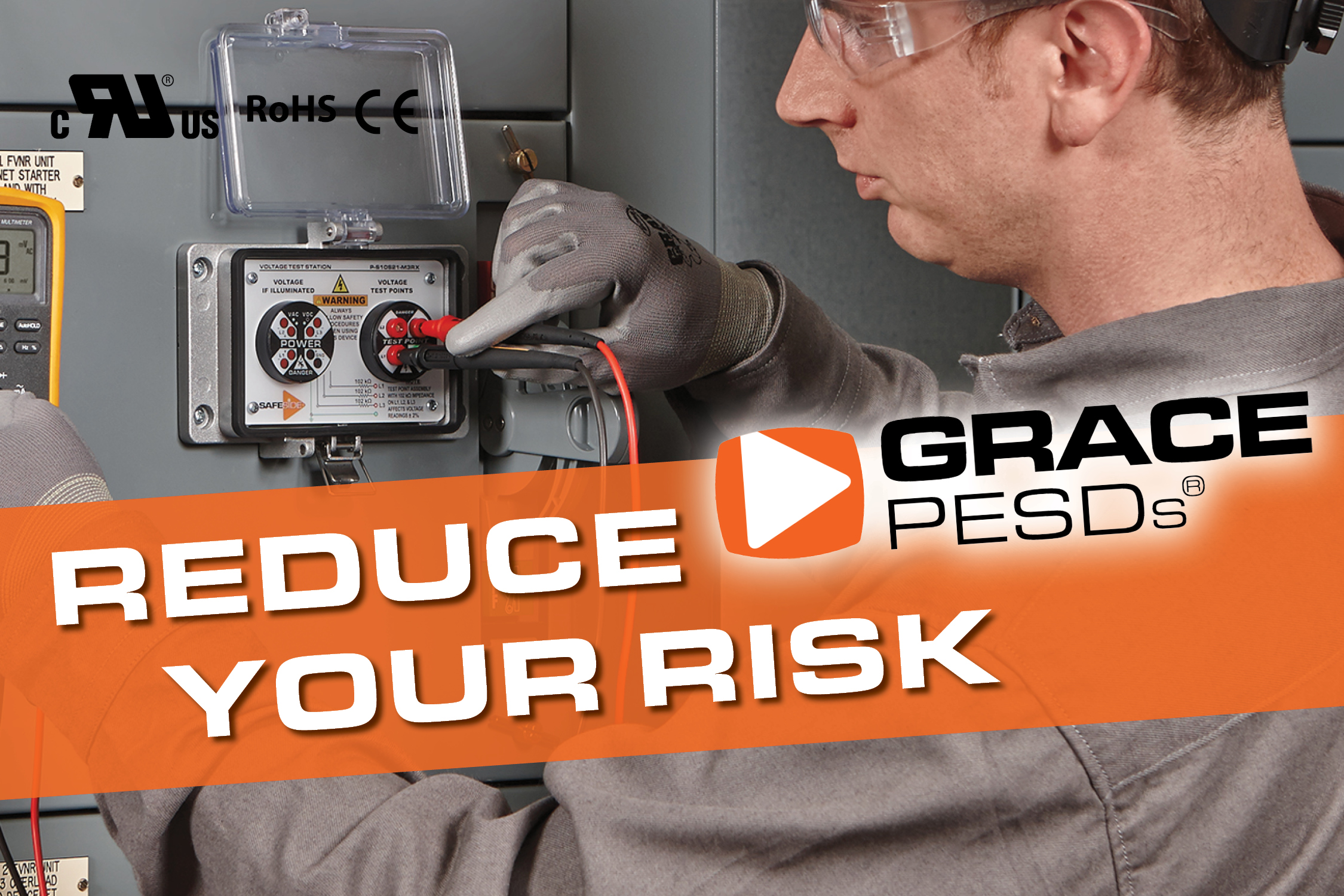 ICYMI: We were recently featured in a Plant Services industrial safety article; New safety tech: Know your potential hazards and get prepared. The articles delves deep into industrial safety in regards to Personal Protective Equipment (PPE) and behavior around live voltage. I shared information on Lockout/Tagout (LOTO) statistics from just last year with record-breaking violations for the LOTO Standard 29 CFR 1910.147 "Control of Hazardous Energy".
We're grateful they were able to publish actionable information on our Permanent Electrical Safety Devices (PESDs) that can lead to a reduction of risks, and even reduce violations when incorporated into a facility's written electrical safety program. Going beyond minimum compliance standards is crucial for saving lives!
As I was explaining to the author how our PESDs increase safety and productivity for both mechanical and electrical LOTO, our conversation shifted to how Grace prepared for the pandemic and how we engineered and ramped up production to create SafeSide face shields.
I was surprised to be quoted in the article for how well prepared and adaptable Grace has been throughout the pandemic. We're truly in good hands and will continue to provide the best "easy-to-do-business-with" service to you. We hope you're all doing well and staying safe and healthy!
Factory Futurist Podcast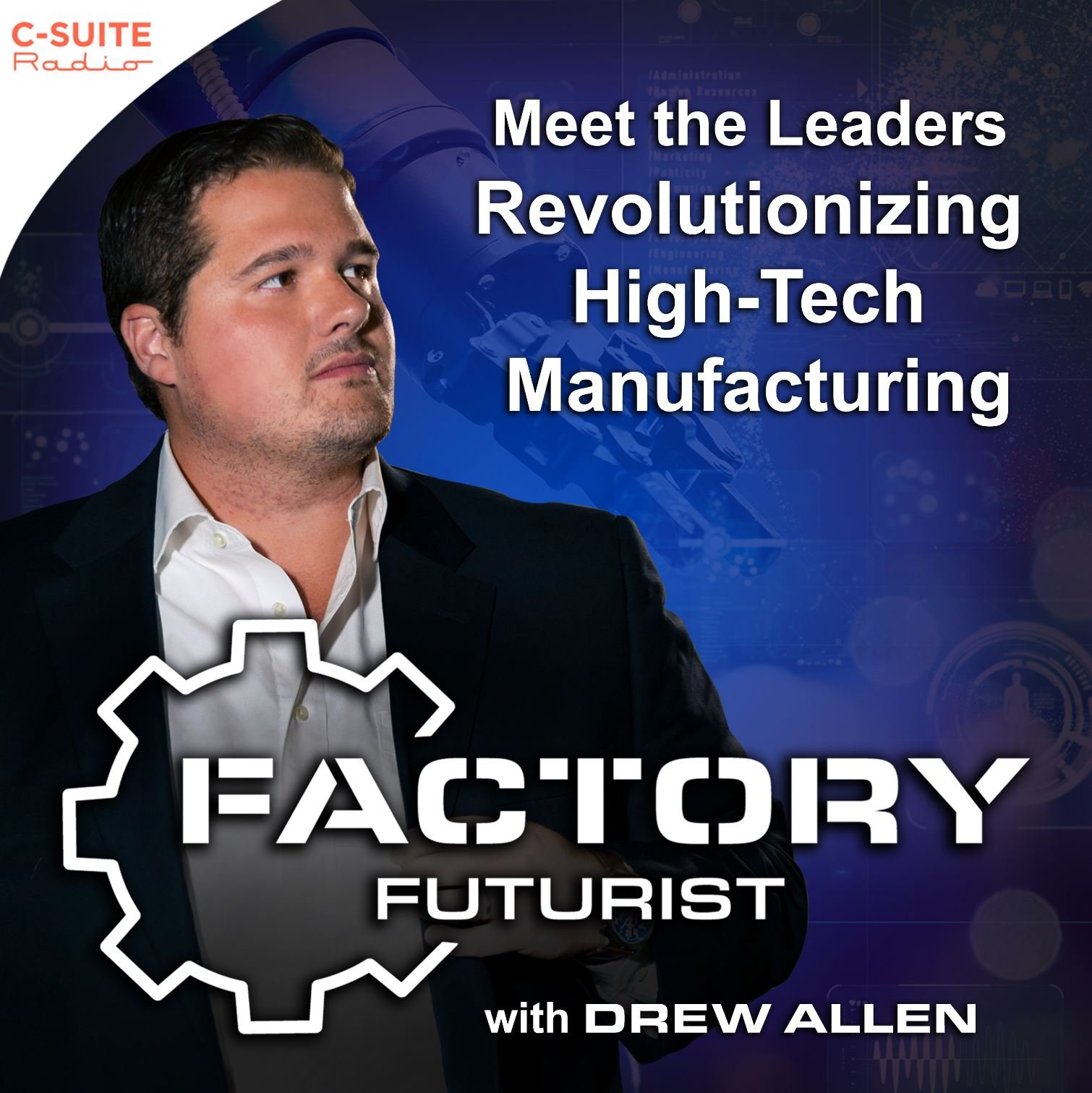 Don't miss the incredible connections and conversations being made on the Factory Futurist podcast with Drew Allen. Be sure to check out our latest episode. New episodes coming soon!
Episode 006: Dr. Gleb Tsipursky outlines the problem with COVID-19 and how manufacturers should prepare for another upward curve as states begin to reopen and loosen restrictions. Without restrictions, hospitals will become overrun. Dr. Tsipursky examines how people, marketing, manufacturing, and businesses aren't prepared for the "new normal" and shares advice on how to appropriately adapt.
"People are having false hopes and vigilance is dropping, and that's very unfortunate." -Dr. Gleb Tsipursky
Known as the Disaster Avoidance Expert, Dr. Gleb Tsipursky is on a mission to protect leaders from dangerous judgment errors known as cognitive biases, which devastate bottom lines and bring down high-flying careers. His expertise and passion is developing the most effective and profitable decision-making strategies, based on pragmatic business experience and cutting-edge behavioral economics and cognitive neuroscience, to empower leaders to avoid business disasters and maximize their bottom lines.
Subscribe to the Factory Futurist podcast:
Google Play
iTunes Podcasts
Stitcher
TuneIn
iHeartRadio
---
We are social distancing! HUMPDAY Giveaways will be temporarily suspended. But in the meantime, please feel free to comment below and let us know how you're doing...
&
Wishing you all the best for health and safety. Have a GREAT week!