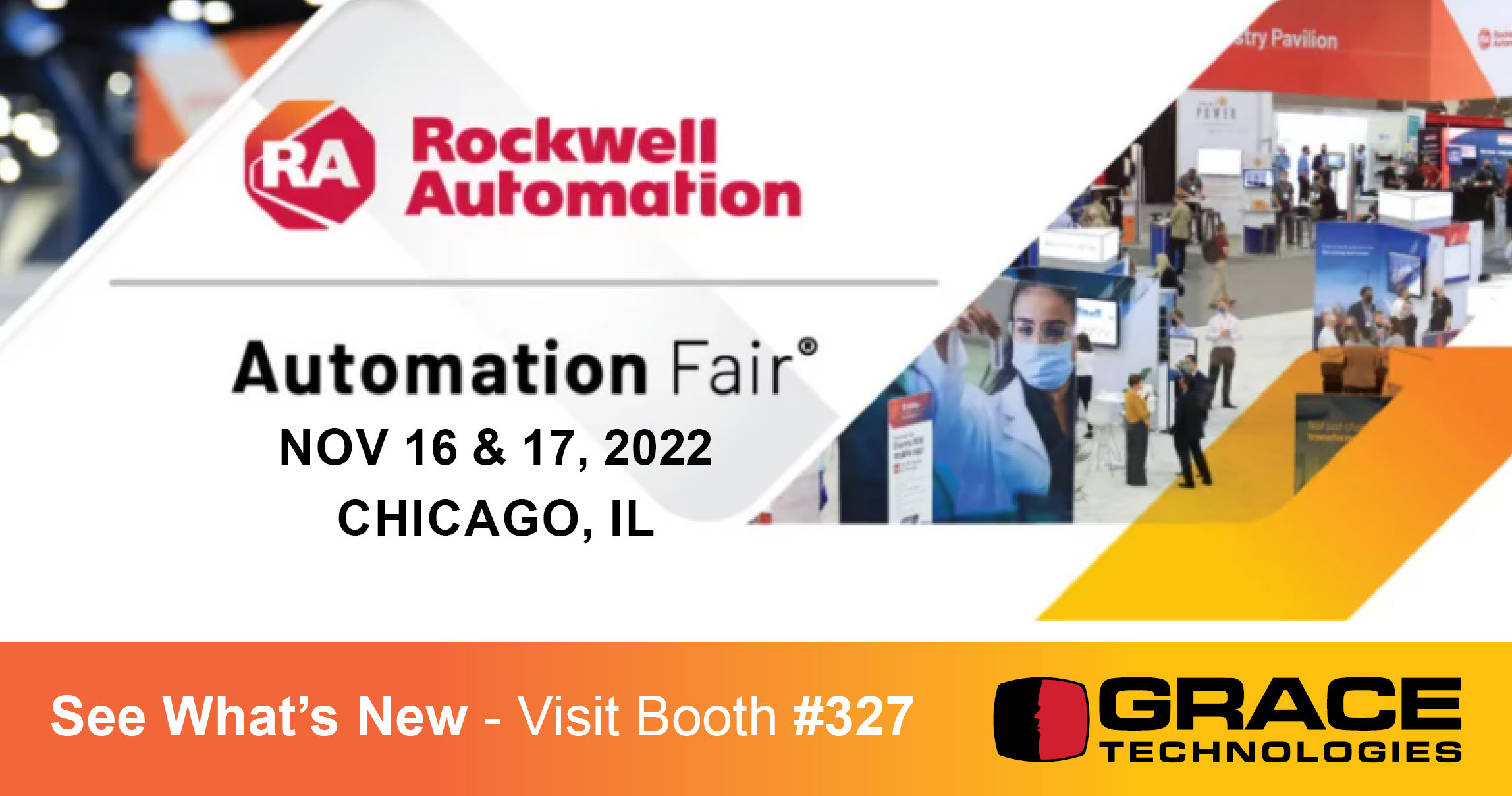 Get a virtual and behind-the-scenes look at our Automation Fair display and be sure to stop by Booth #327 if you're in town! We're excited to be meeting with so many new faces and talking about our latest innovations. Already, we've seen a massive interest in our new GracePESDs product. You'll have to stop by and see it in person until the press embargo lifts, but rest assured, if you're in Chicago you won't be disappointed.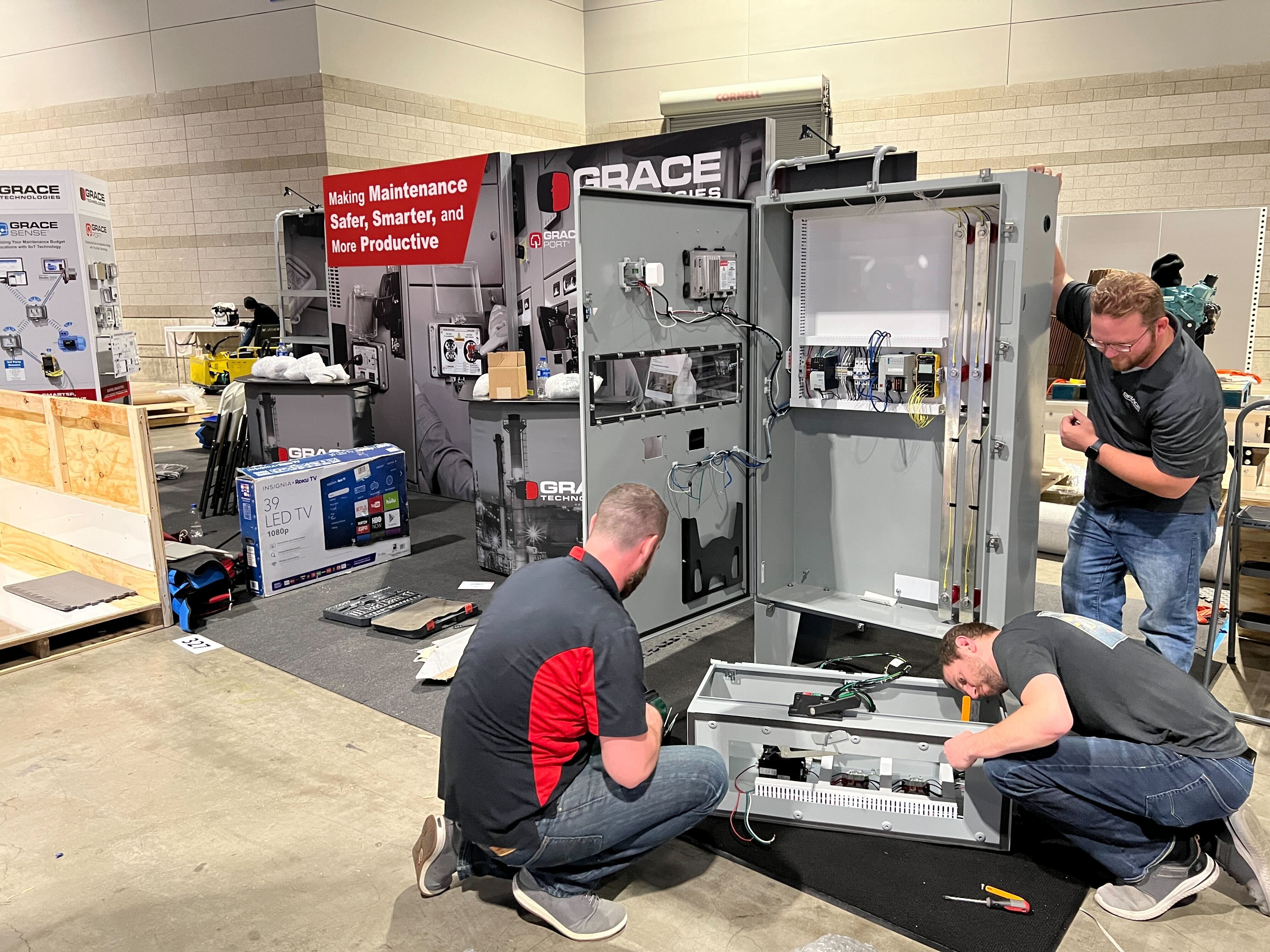 Chris Schneck, Nick Augustine, and Bryce Brewer assembling our new panel packed with fully installed Grace Technologies solutions. It's the best live demonstration we have on display because it shows exactly what you get from Grace.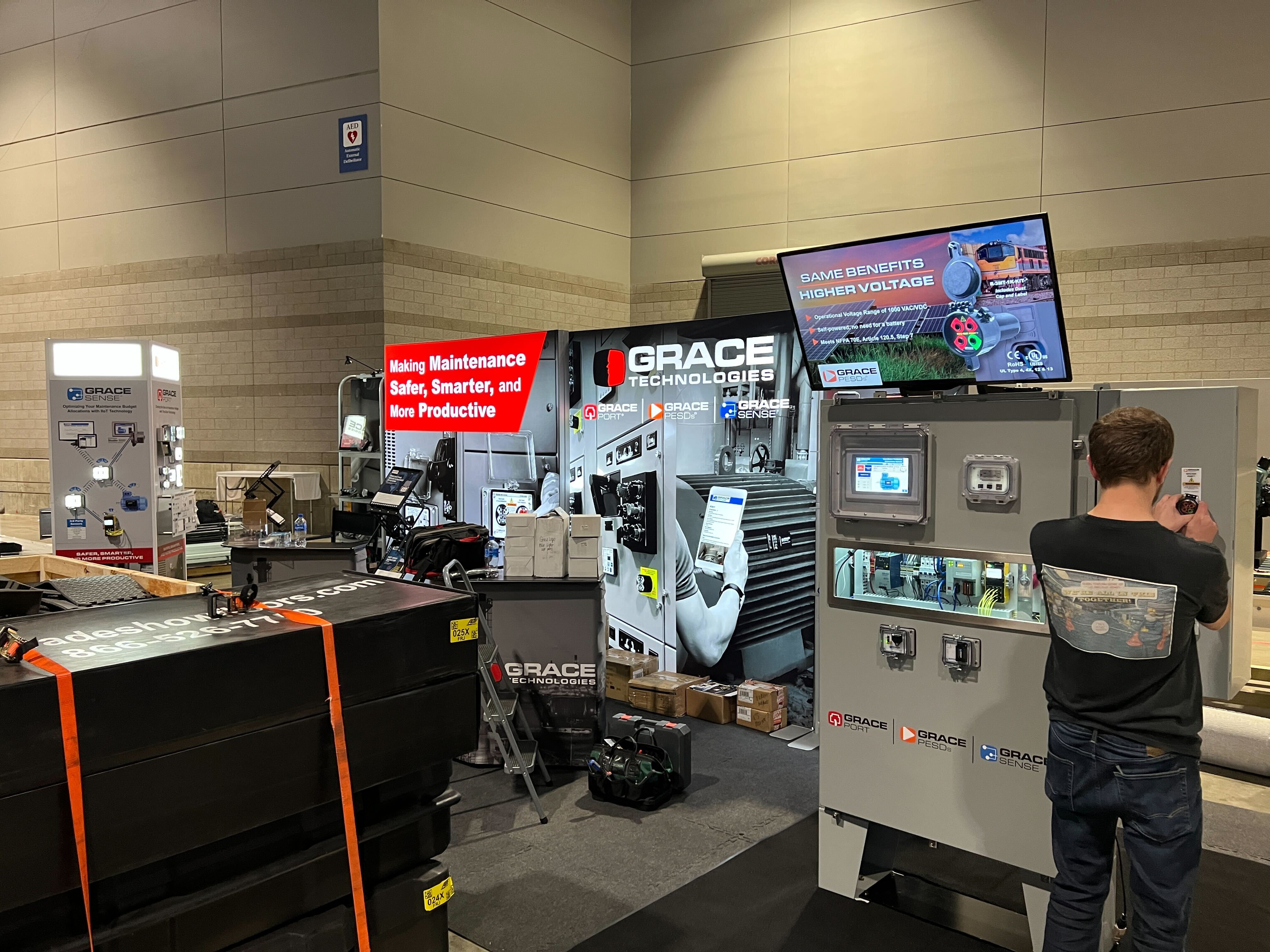 A better glimpse of our booth assembly day. It will look a lot cleaner if you're stopping by today. Everything is lit up so you can't miss it.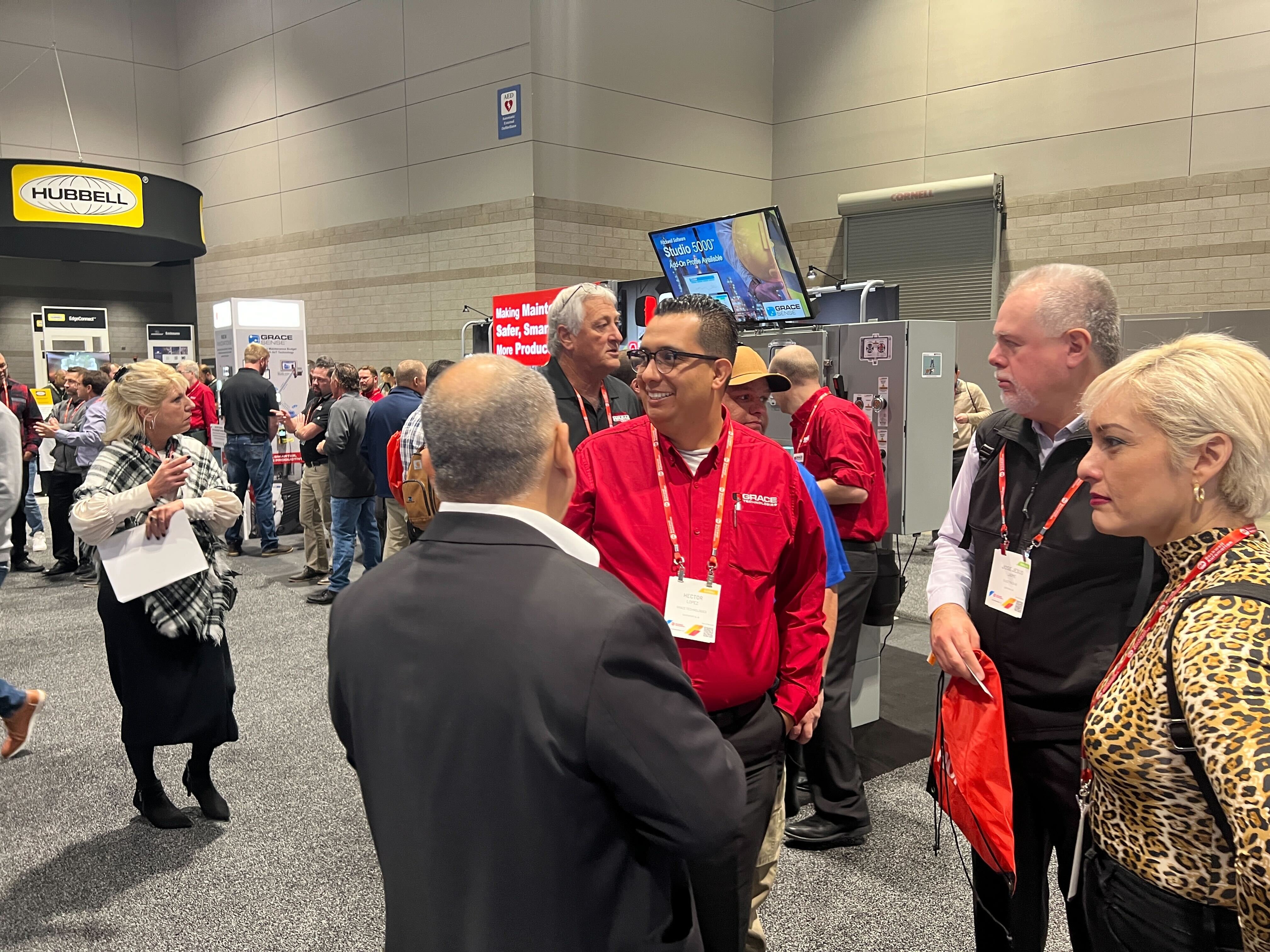 Hector Lopez is smiling because he gets to talk to both our English and Spanish-speaking customers visiting the booth. Hector represents Grace products in Latin America as our LATAM Sales Engineer.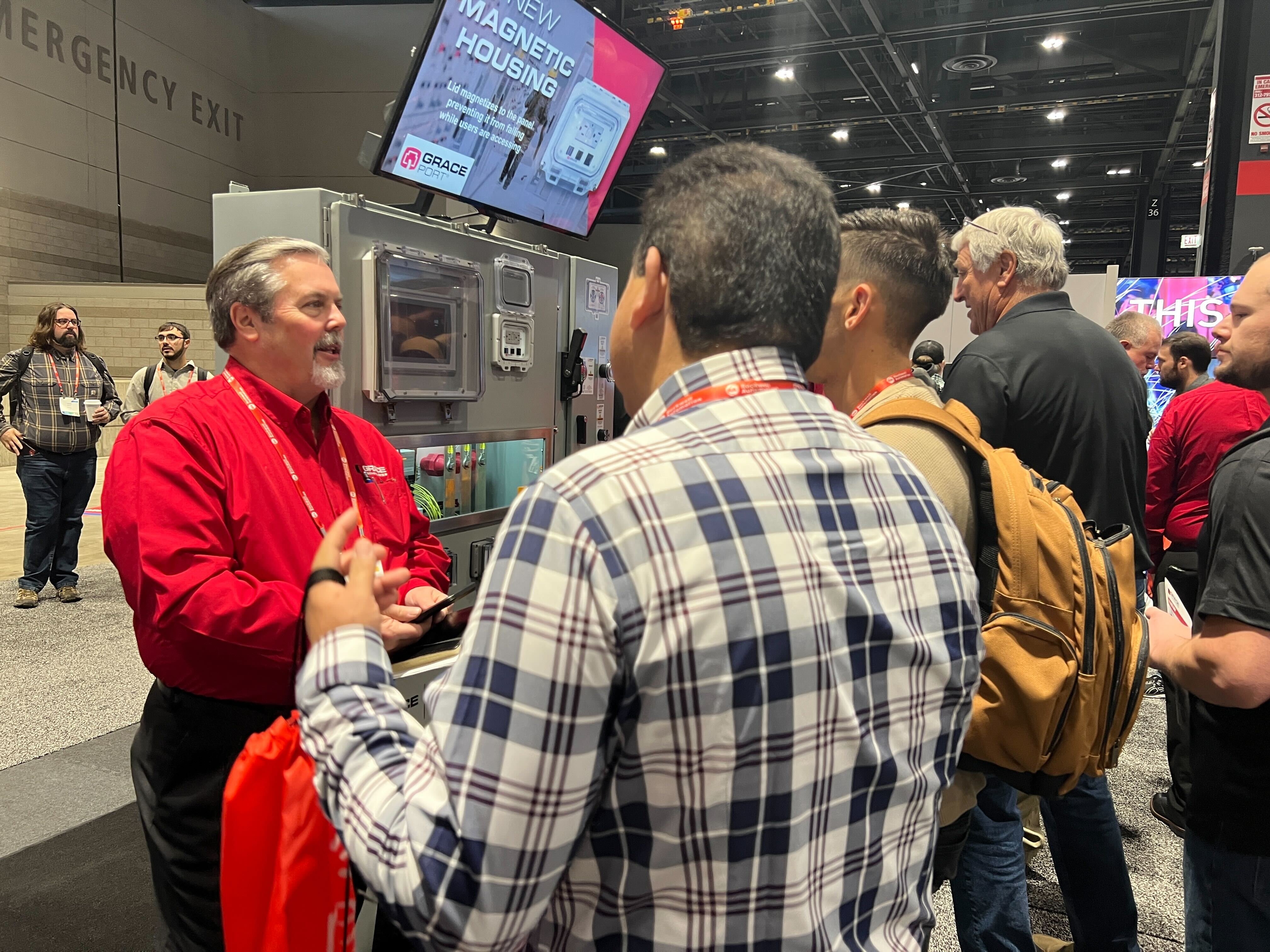 Sr. Regional Sales Manager, Dan Hebeisen, is demonstrating the products featured on our live electrical panel. He is a decorated Automation Fair veteran, so today is just like a walk in the park for Dan.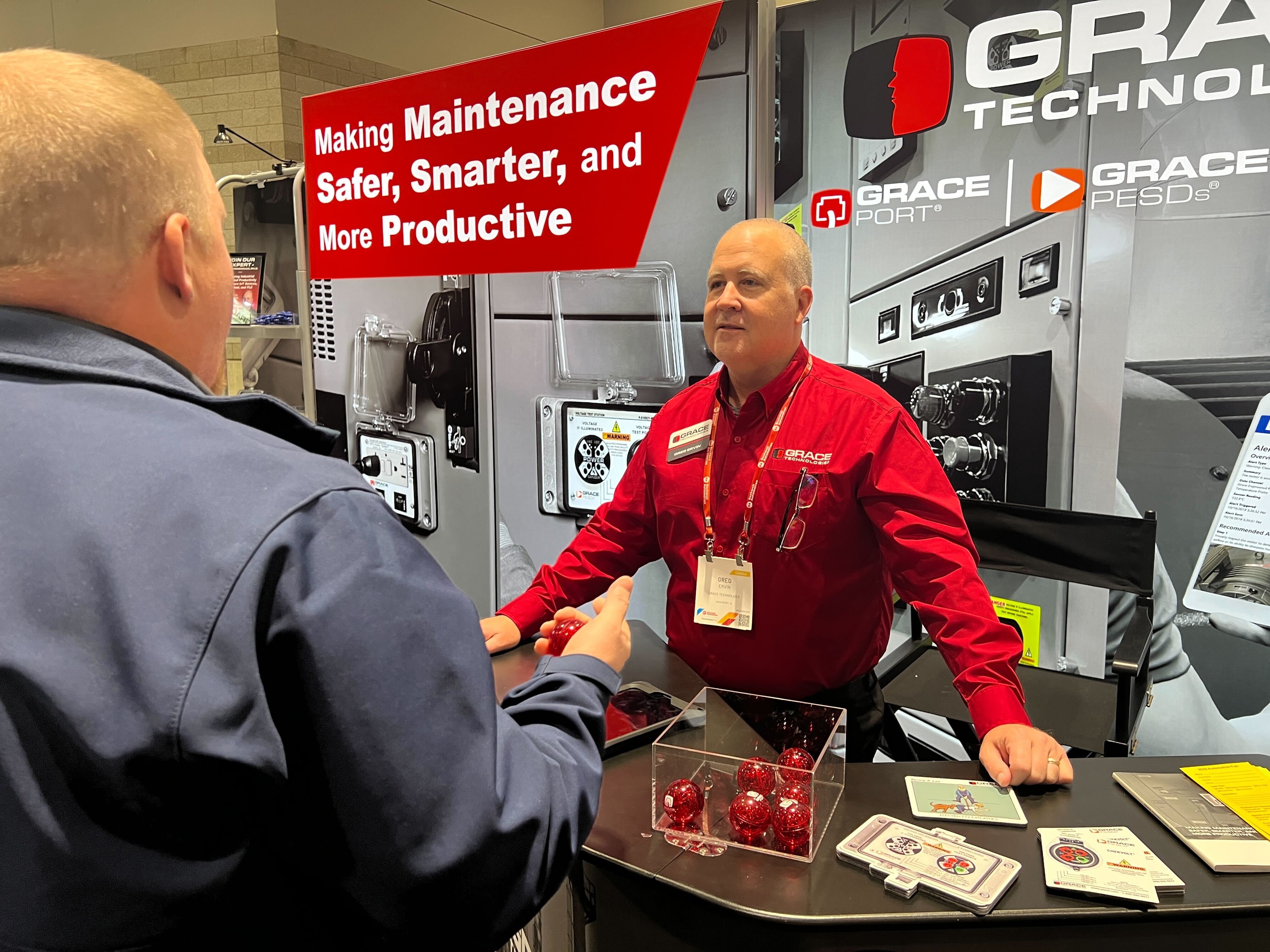 Greg Ervin, our Chief Growth & Product Officer, is pictured here giving away all the fun stuff in our booth. Visitors to the Grace booth can get all sorts of freebies and swag, like bouncy balls, fidget spinners, and, yes, we still have the rockets.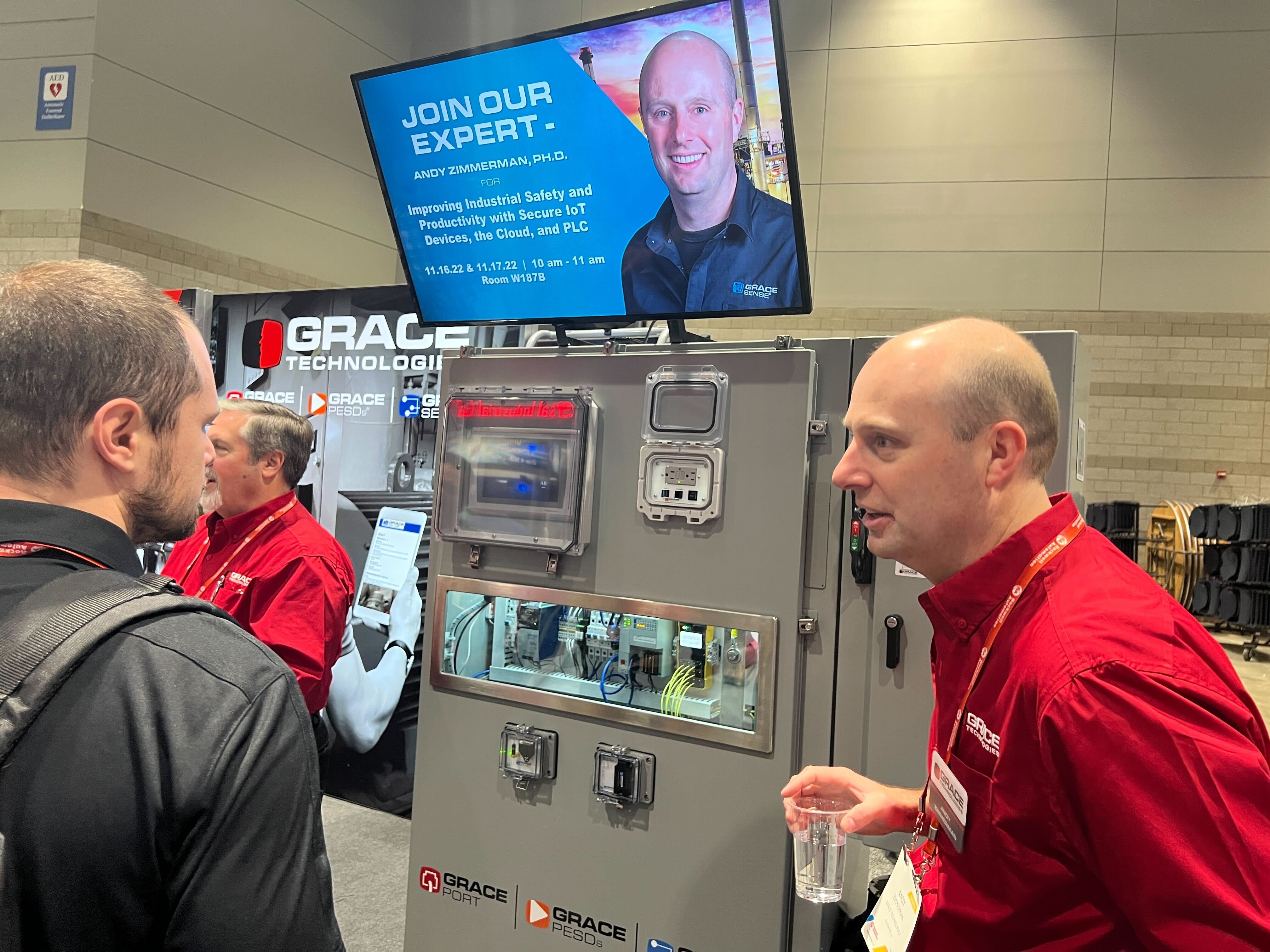 Last but not least, Andy is looking just as good here as he does in his headshot, conveniently displayed right above him. Check out the details below for information on Andy's session and if you missed today's session, he'll be presenting tomorrow at the same time. Check it out!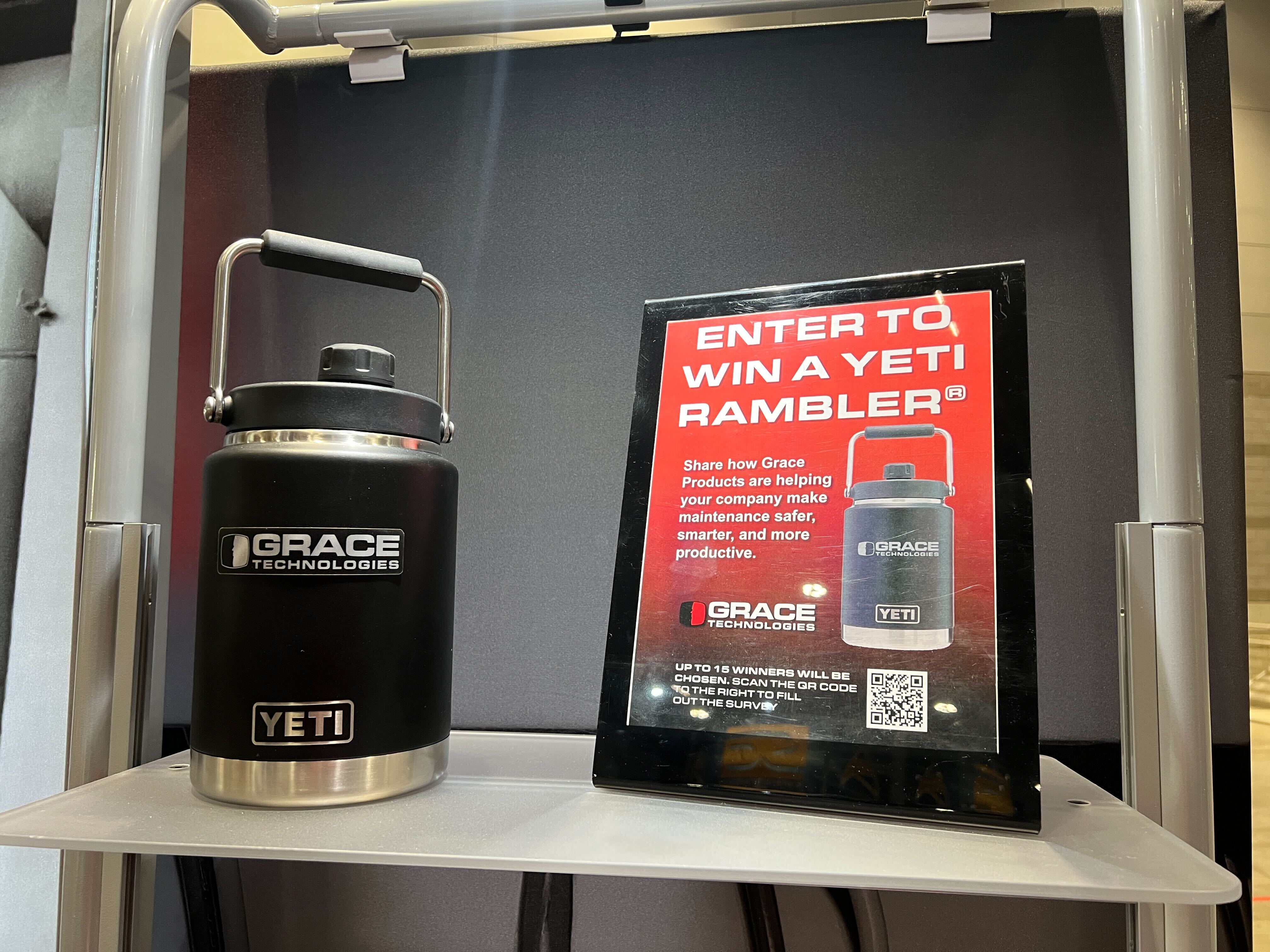 Lastly, if you're an existing customer and want to enter for a chance to win a half-gallon YETI Rambler, scan one of the QR codes in our booth and complete the quick survey for a chance to win!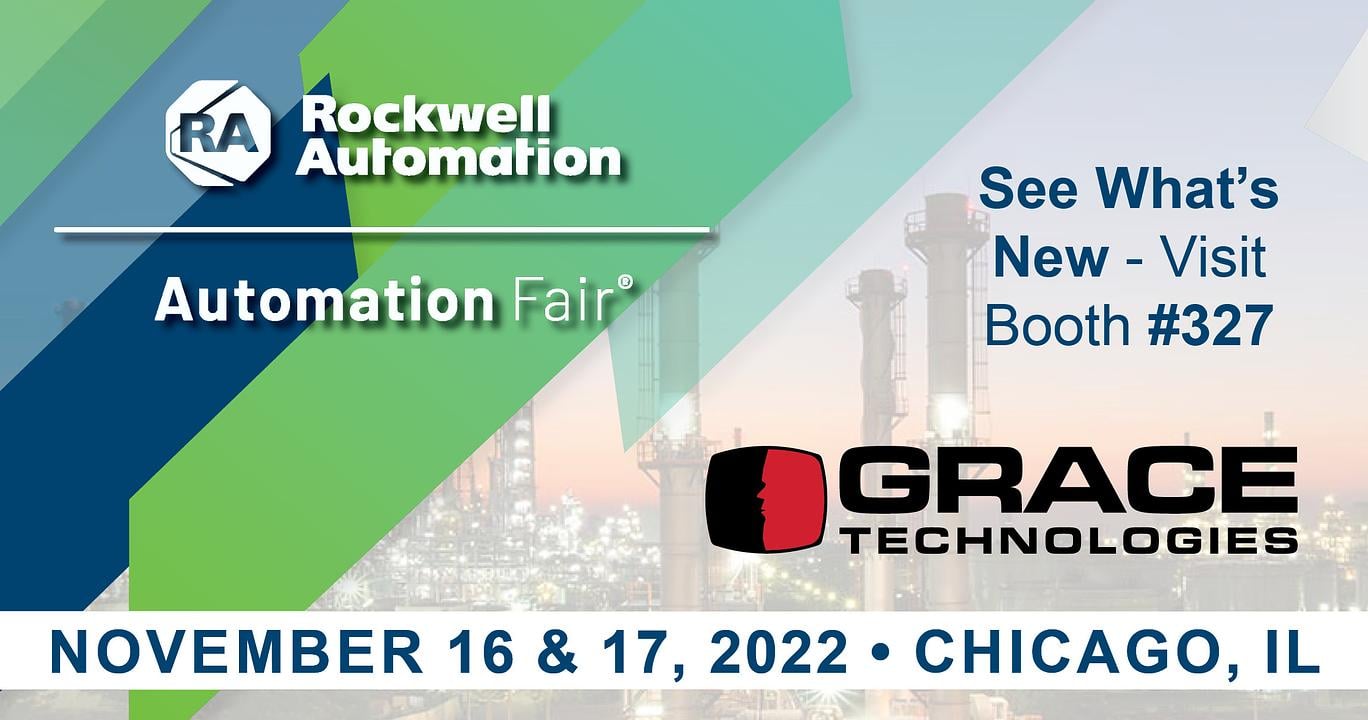 Grace Technologies will be exhibiting at Automation Fair 2022 in Chicago, November 16-17. Our newest electrical safety and predictive maintenance solutions from GracePort, GracePESDs, & GraceSense will all be on display at Booth #327. If you saw our booth last year, you're not going to want to miss out on what we've got in store this year! Stop by our booth for a first-ever look at some new innovations that we're very excited to unveil.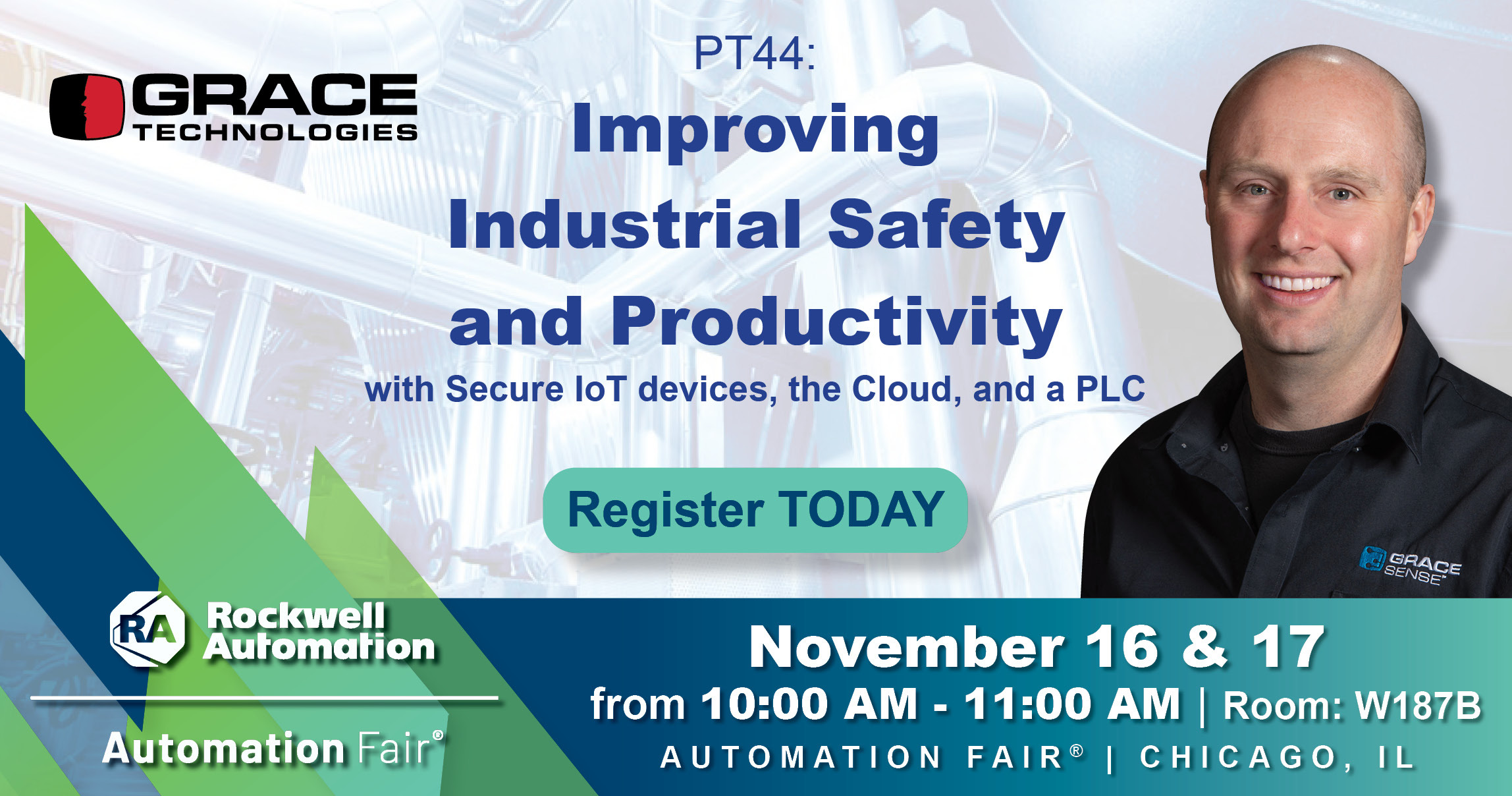 On November 16 & 17 from 10:00 AM - 11:00 AM, Grace CTO, Andy Zimmerman, will present session #PT44: "Improving Industrial Safety and Productivity with Secure IoT Devices, the Cloud, and a PLC". This session will explore the role that Predictive Maintenance and the IoT are playing in worker safety and equipment reliability. Register today!