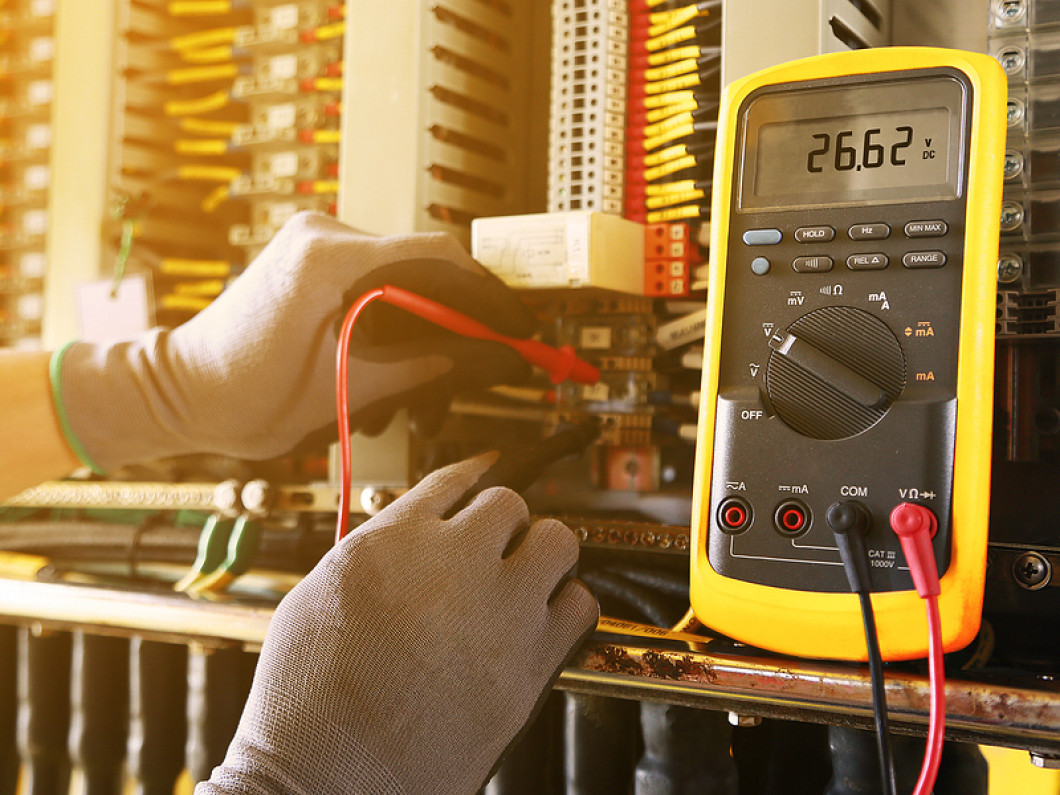 A live electrical panel sounds potentially dangerous unless it happens to actually be a panel of electrical safety experts answering your questions in real-time. That just so happens to be the case in our next webinar and I couldn't resist turning it into a pun somehow. Learn a bit about the experts in this week's blog and check out some of our past webinars on Grace's YouTube channel.
We've been hosting monthly webinars for a few years now. Their popularity has wildly surpassed our expectations to the point that if you simply type "electrical safety webinar" into Google, you'll immediately find us up at the top of images and in the suggested videos.
A large part of this success comes from our Director of Technical Marketing, Bhanu Srilla, quarterbacking each webinar and finding some of the best leading experts in the field to speak on many different electrical safety topics.
Bhanu will be moderating this very special webinar experience where the stars have aligned and we get to hear from some of the best and brightest industry experts for a two hour conversation worth 0.2 CEUs.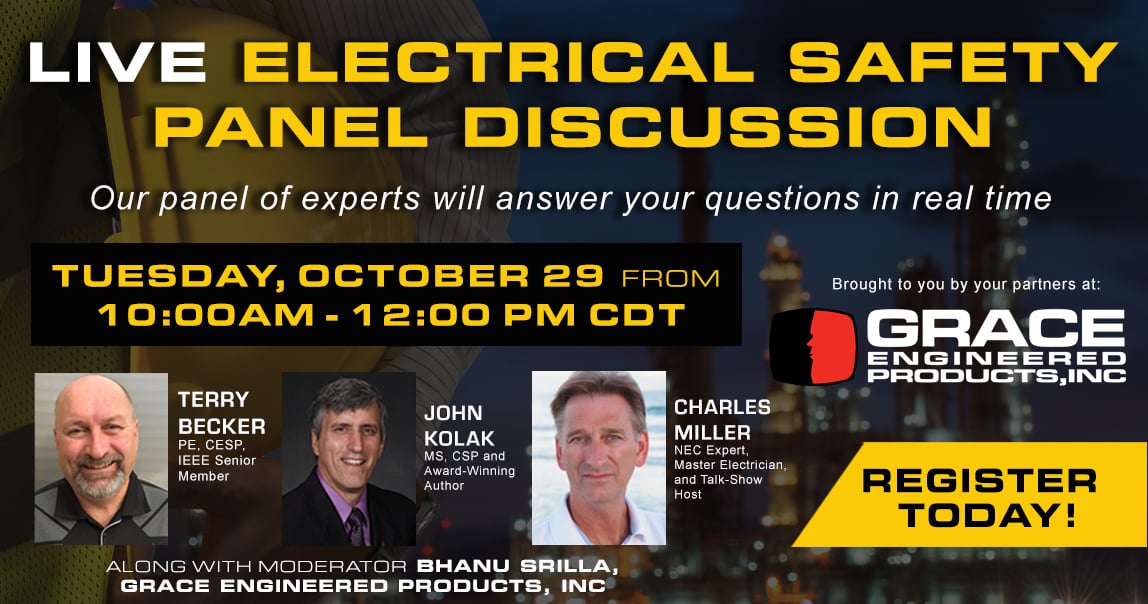 Click here or on the image above to register and join us next Tuesday as the following experts come together for this rare meeting of the minds:
Terry Becker, P.Eng. CESCP, IEEE Senior Member is a recognized Electrical Safety Subject Matter Expert with over 28 years of experience. Having over 12 years directly devoted to electrical safety consulting and Arc Flash & Shock training, Terry brings with him exhaustive experience in working with companies in all industry sectors.

John Kolak is a Certified Safety Professional with 38 years of experience in the industry and is the president of Praxis Corporation; a company that specializes in Power Systems Engineering & Electrical Safety Training. John is an award-winning author and speaks often at national seminars on Electrical Engineering, Electrical Safety and Managerial Safety topics.

Charles Miller is a master electrician, business owner, author, educator, and talk-show host. Based out of Lebanon, TN, Mr. Miller spent 18 years as a successful business owner and electrical contractor. Since then, he has focused his time and energy on writing and teaching to promote knowledge and proficiency among engineers, electricians, and tradespeople in the field.

Bhanu is a Certified Electrical Safety Compliance Professional (CESCP), Certified Maintenance and Reliability Professional (CMRP), Certified Reliability Leader (CRL), and holds advanced degrees in Electrical Engineering, Manufacturing Systems, and Technology Management.
Overview: "This is your opportunity to personalize your webinar experience by submitting your individual questions to industry experts who have guest-hosted our webinars in the past. You will also have the opportunity to learn from the electrical safety challenges of your peers in similar and diverse industry backgrounds."


Enter the Grace giveaway raffle by clicking below
&
Have a great week!