This week's announcement will undoubtedly go down in history. It is such a great time to be alive! I am sure you were all just as shocked as I was when you heard the news as some of us have been hoping for this day for a long time now. Curiosity had gotten the better of me early on so I have been following this campaign closely ever since and to say we've had our doubts is an understatement. Finally, the Opportunity has arrived!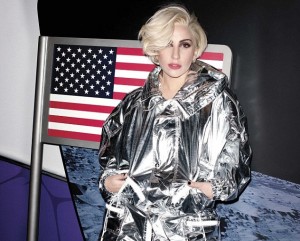 That's right, I'm talking of course about Lady Gaga being named Woman of the Year, succeeding Taylor Swift. My inner fangirl is screaming! Later this year, Lady Gaga's next performance will quite literally be out of this world. According to US Weekly, the superstar will be going to infinity and beyond when she performs music in space. This article sheds some light on what we can expect:
The performer, 27, is set to blast off in a Virgin Galactic ship and belt out a single track during the Zero G Colony high-tech musical festival in New Mexico. "She has to do a month of vocal training because of the atmosphere," says a source, who adds that the diva's glam squad will join her in the shuttle.
Speaking of space, on Monday NASA scientists confirmed the existence of flowing water on Mars. This news conveniently surfaces just before the theatric release of The Martian, which focuses on an astronaut, presumed dead, who is stranded on Mars with meager supplies and who's main plot revolves around the "fact" that there is no water on Mars... Did Matt Damon not get the memo?
Scientists from NASA's Mars Reconnaissance Orbiter (MRO) mission have taken part in an Ask Me Anything (AMA) session on Reddit to elaborate on the discovery. Questions ranged from why the "average Joe" should care about possible water on Mars, to whether the discovery meant Martians might see rainbows.
Q: Why should the average Joe care about this? What does this mean for science and space exploration?

A: Liquid water, even if very salty, is still a good place to look for life forms. We don't know how robust Martian life (if it exists) could be.

Also, water in any form is a resource that future missions could exploit. - Rich Zurek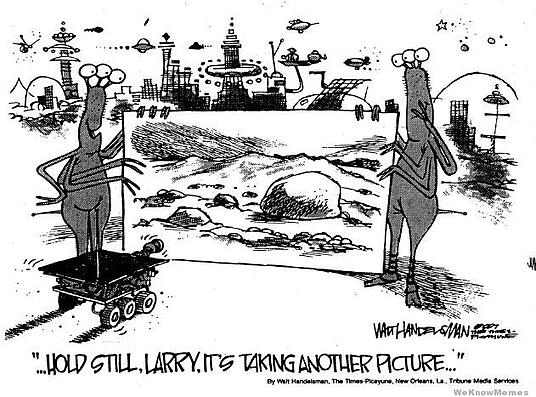 All I want to know is how soon is it until we can preorder our tickets to see Lady Gaga perform live on Mars?!
tl;dr – Lady Gaga is named Woman of the Year by Billboard. Her next performance will be in space. Relevant: Mars has water, NASA confirms, and nobody told Matt Damon.
Have a great week!
The Grace Marketing Team