Vegetarians beware! This is a Meatlover's post. On Monday, we had our first quarterly potluck in the new building. As a self-proclaimed carnivore, I could not have been more pleased with the outcome. We picked up 15 slabs of ribs, 4 gallons of BBQ sauce, beans, potato salad, and Drew made jalapeño corn bread. When the ribs were uncovered, all the men instinctively gravitated to them in a primal trance. We said a prayer that, in my mind, went something like, "Bless us, Oh Lord, and these thy ribs which we are about to devour from thy bounty, through pork. Amen."
In an untraditional fashion, Phil declared that the men would line up first, exclaiming, "We're switching it up, today!" The ladies of the office were bemused and tolerant of our actions, seeing as we were all children in a candy shop.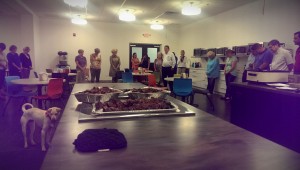 Furthermore, it was decided that the newest employees would be in the front of the line. Over the past couple of months, Grace has filled three new positions; International Salesman: Tacito Loschiavo, Content Marketing Specialist: Yours Truly, and IT Specialist: Chris Newman. Keep in mind that we were hired in that order. I had a minor dispute when it was suggested Tacito was second in line. Sorry, I could have been humble, but to quote Snickers, "You're not you when you're hungry."
A baker's dozen worth of ribs later,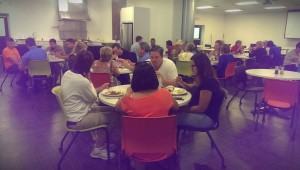 I sat and listened as Phil addressed the company on "The State of Grace". I appreciate the irony that the slogan for the GracePort product line is, "Seeing through closed doors," because of how transparent this company is in general. Integrity and honesty are policy. Each of the leaders from their respective departments stood up and spoke about where we're at and where we're going to every single person at this company (Spoiler Alert: We're Moving Forward). The only way I can describe the people in theses photos are as a living, breathing unit.
Of course, the moment was ruined when the HR Committee got up to tell us to do our dishes before we leave. On a positive note, we overestimated how many ribs we needed for the luncheon, so the leftovers have served as my entire diet for this week. Thankfully we have seven (7) microwaves in our kitchen. That's not a joke. I'm using a new one every day this week.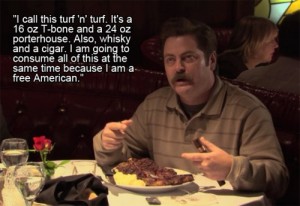 This week's [NSFW] highlights 10 ways to hurt yourself on electrical systems. Despite what the title may suggest, this is not a step-by-step guide for teaching you how you can hurt yourself because that would be crazy, but it does raise awareness using real-life and relatable situations. The author, Jim White, has been working in the industry for decades and represents NETA on NFPA 70E and B committees, as well as the Arc Flash Hazard Work Group, and he chaired the 2008 IEEE Electrical Safety Workshop.
tl;dr – We had a rib fest in our kitchen, talked about The State of Grace, and now we have leftover ribs for days (but enough microwaves to heat them all simultaneously).
For those who have been following along and asking for updates, you may notice somebody is missing in these photos and we are very happy to let you know that Bernie Calkins will be back to work next Tuesday having since fully recovered from his injuries.
Have a great week!
The Grace Marketing Team