On August 7th, 1515 East Kimberly Road in Davenport, Iowa will be the future home of Grace Engineered Products. We have been growing steadily since 1991 and this time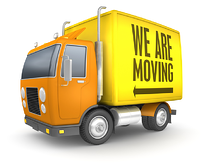 around we'll be moving in a big way, increasing production and warehouse capacity in a new 45,000 sq ft. building. As most of you know, we have been talking about this move for a while now and updating you along the way. Right now, our engineering team and the construction crew are onsite working diligently to meet the deadline of August 7. Here are the latest photos of their progress!
Grace is moving forward and continuing to provide world-class products and services! Please change your contact information accordingly:
Grace Engineered Products, Inc.
1515 East Kimberly Road
Davenport, Iowa 52807
Have a great week!