It has been blazing hot here for the last week or so. I was outside doing yard work and came into the air conditioning. I get a glass out of the cupboard, go to tap to fill it with c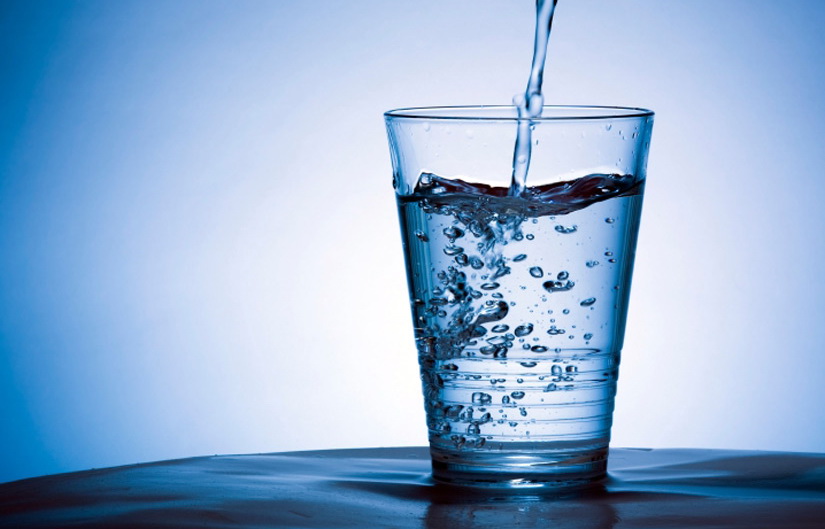 old water and take a big gulp! Now that I don't feel like I'm melting, I think to myself where did that water come from? Who are the people that are behind that clean water? This has always been a thoughtless act but if I truly think about it I have taken this luxury for granted. Did you know that the average American uses 80 to 100 gallons of water a day! That's a lot of water!
Well me being a curious person, I asked my friend Google. This turned an all-night task finding some useful but mostly useless facts about water. Not my first time being a hostage in the black hole of the internet, let's be honest I'm sure we have all done this a time or two. The useful information I learned was basically before water arrives at your tap, water is treated to remove sediment, bacteria and other impurities. With the advancements in technology, turning on your tap and having clean A+ quality water has become sophisticated over the years. I come in to the office the next day and share what I have learned. So few of us here at Grace took it one step further, well because that is what we do.
We ended up at East Moline Water Filtration Plant. The Water Filtration Plant provides residents of East Moline, Hampton and other outlying areas with safe drinking water that meets and/or exceeds state and federal guidelines. Water is taken from the mighty Mississippi River and purified through chemical process and physical removal of impurities. They are constantly trying to improve their methods and processes to guarantee our customers the highest quality water at the lowest possible price. The Water Filtration Plant cares about the health and safety of its customers. Using an automated monitoring system, the staff constantly monitors treatment process and performs lab tests every hour to insure customer safety. The distribution system is also monitored each week with bacteria testing and analyzed in their own certified bacteria testing lab.
We here at Grace want to thank our local municipalities for their dedicated service for providing us with clean water 24/7, 365 days a week. We are truly blessed having peace of mind to know our water is safe and clean. Did you know many Water Treatment Plants host tours to educate the public? We encourage our readers to learn more about your local municipalities.
For the giveaway this week we are going to have a Water Tower Challenge!! For each image you will have to tell us where the water tower is located, city and state. The first 5 people that turn in the right answers here, will win a $20 giftcard! Have fun....we made some a little tricky!! :)
Here at Grace we care about the safety of others, click here to see our SafeSide® line of products and help keep everyone safe!
Thanks for reading, we hope you have a great week!
Team Grace