Well, if you didn't know, Mother's Day is this Sunday....4 days away! And while honoring your Mother, don't forget to honor the mother of your children as well! As a
mom of 2 boys, I know that days can be trying and you are exhausted at the end of the day. But I also know that being a mom is so rewarding! Motherhood is more than a stage, it's a lifelong calling from God. With it He gives us hearts that love deeply, hands that serve tirelessly, and vision to see His blossoming image in the precious ones entrusted to our care. To all the Mamas out there, Happy Mother's Day! We hope that you all have a blessed day!
Here are some inspirational words and a video for all the Mamas!
"Making the decision to have a child is momentous. It is to decide forever to have your heart go walking around outside your body."
"Motherhood: All love begins and ends there." —Robert Browning
Bad moments, don't make bad Mamas
"Mothers and their children are in a category all their own. There's no bond so strong in the entire world. No love so instantaneous and forgiving." —Gail Tsukiyama
…waiting for the first smile, hearing the first laugh, being delighted the first time they hold out their arms toward us.
"There's no way to be a perfect mother and a million ways to be a good one." —Jill Churchill
You are a GOOD mom!
[embed]https://www.youtube.com/watch?v=GHvjTLOtq0U[/embed]
Electrical Safety Month
May is Electrical Safety Month and here at Grace Engineered Products we live electrical safety! We also love giveaways!! So, we are going to celebrate Electrical Safety Month by giv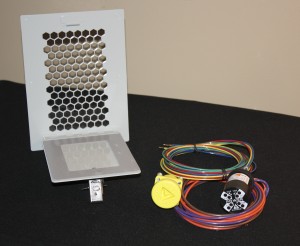 ing away a Safety Kit with a selection of our best selling and new products! We will be running this giveaway for the whole month and then we will pick 4 winners at random for this awesome giveaway! Included in the giveaway is the R-T3 Voltage Portal, R-3W-SR Voltage Indicator and a 4 inch IR Viewing Window. So if you would like to have a chance to win these great products, you know what to do!

Thanks for reading and have a great week!!