It is no secret that Grace Engineered Products operates on Christian principles. Most of you know this because we are who we are, so our faith in Christ regularly gets expressed in many seen and unseen ways. At times, our business challenges are daunting, but knowing that we can invite the Lord to walk beside us every day causes our trust in Him grow daily.
We know this is not a typical message you might expect to receive from a company nowadays. Our purpose is not to offend anyone who may share a different belief, but simply to acknowledge that our desire is to operate daily on Christian principles. It goes beyond the cliche of "Jesus saves"…although, He does! Our faith extends into all aspects of our lives – both personal and professional.
So, today we reflect upon the historical fact that Jesus rose from the dead and resulted in God's gift of salvation to all who believe. What Jesus did on the cross was enough!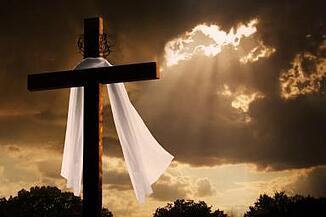 On behalf of us all here at Team Grace, we pray the redeeming, merciful grace of God will reach your heart and impact your life on this great Easter weekend.
In honor of Good Friday, Grace Engineered Products is closing starting at noon on April 3, 2015.
May His peace be with you today and always,
Team Grace