Valentine's Day is on Saturday so, consider this me reminding you! I know some women say they don't want anything on Valentine's Day, but I don't know if I fully believe that. I think every woman wants to be acknowledge in some way! So, even if your special someone says she doesn't want anything, still try to show her that she is special and loved! Everyone wants to feel that, don't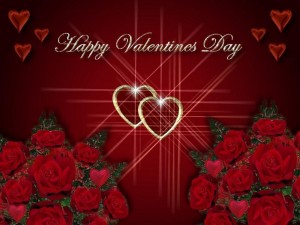 they? If your wife/girlfriend is telling you no thank you on a big Valentine's shindig, here are some alternative suggestions:
Clean the house. Seriously, this is huge. For me, there is nothing like coming home to a clean house that I didn't have to tidy.
Rub her feet/back. Get out the oil or lotion and massage those tense muscles!
Get her car detailed. This is kind of in the same vein of a clean house. A clean car is almost as good.
Send an email/text. If this isn't something you do all the time now, take advantage of the opportunity to randomly send an email or text that gives details about why you love your special person. Just saying, "I love you," is great, but sharing specific reasons as to why is better.
Give her a break from watching the kids. Her time is important and something every woman needs every now and again. Instead of a $50 bouquet of flowers, give her the afternoon and $50 to go do whatever she wants.
Draw a bath. Get some bubble bath, tea light candles and let her soak for a long as she wants.
Breakfast in bed. Nothing else needs to be said.
In the mean time, enjoy some comic relief with some of these Valentine's Day Gone Wrong!
Looks Can Be Deceiving: One Valentine's Day, I decided to sneak out of work early and surprise my then boyfriend by making a nice romantic dinner. When I told my boss, he thought it was such a good idea that he decided to do the same for his girlfriend. Come 2 p.m., my boss and I ended up walking out together. He had a number of things to carry, including roses for his girlfriend, so I offered to help. Coincidentally, my boyfriend decided to surprise me at work that day with flowers. As he was coming in, I was coming out—laughing, roses in hand. Needless to say, my boyfriend was convinced that I was slipping out with my boss early; he literally threw the flowers at me and yelled profanities. No matter what my boss and I said, he didn't believe us. He moved out the next day. —Kathy Duret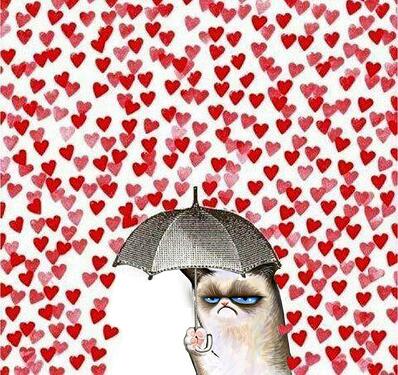 Family Affairs: Being the traditional man that he is, my husband, Matt, decided that he would first ask my parents permission to propose to me. He craftily called my sisters to get me out of the house for a while so he could meet with my parents. But I was so grumpy and miserable—unable to understand why he wouldn't want me there—that they took me home early. I walked in while my parents were still talking to Matt. I was shocked and asked "What's going on here?" My dad said that they were discussing our future. [Silence.] Finally, my dad asked "Well, are you going to marry him or not?!" After getting over my shock I said "When he asks me, I will!" That is how my father proposed to me instead of my husband. —Kelli Redfearn
Undigested Love: I was the shortest boy in my freshman class, and had little experience with love. But I had developed a big crush on a cute freshman cheerleader, Caroline. While going through a box of conversation hearts on Valentine's Day morning, I discovered the holy grail of heart messages—"KISS ME"—and resolved that I would present it to Caroline and declare my intense feelings for her. After several failed attempts, I finally caught up with her at the end of the school day and asked her to put out her hand. When she did, I dropped the candy into her palm. But as I had been gripping it tightly all day in my sweaty palms, it resembled a piece of candy that had already spent time inside my mouth. Disgusted, Caroline said "gross," dropped my heart candy to the floor and sprinted for the school bus. —Stephen Sawyer
IR Viewing Window Website
Last week, I let you know about a new website we had coming dedicated to IR Viewing Windows. Well, it's up, it's ready and we hope you like it. Please take a few minutes to check it out by clicking here. Please give it a look-through and then let us know what you think of it by clicking here. What do you like? How can we improve? Thanks in advance!