Happy HumpDay!!
So, this morning, this happened to me. I was starting something on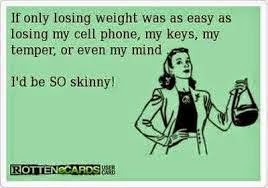 HumpDay, wasn't loving it, and my mind started to wander. Suddenly I thought, "Hmm, my husband should be texting me that he is going into work." I reached for my phone and it's not where I usually put it. Where is it? Under this paper or that notepad? Nope. In my purse? Nada. In my pocket? No pockets today.
Holy smokes, where is my phone?? I decide to call it. It's on vibrate, but I should be able to hear it, but I turn off my diffuser to make sure. I call my number and hear the vibration of the phone, but I can't figure out where it is. I call again, but still can't find it. I call one more time and still no where in sight.
Seriously...where is my phone! I figure someone is messing with me and hid it in a drawer or cabinet, so I don't want to ask so they all can have their big laugh. I call it a fourth time and I can barely hear it, but I can't see it or feel anything vibrating. Finally, after the fifth call, I discover it under my chair! It had fallen on the floor and thankfully did not crack the screen (that would have been the third cracked screen since the end of November). Now, that little episode gives me my HumpDay fodder for this January 14th and reinforces the fact that I am getting old.
This pretty much represents my eager quest to find my cell phone this morning:
When I am feeling old like this, I need a little Maxine to pep me up. Enjoy!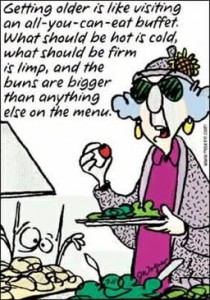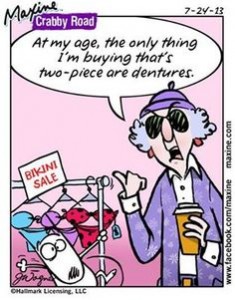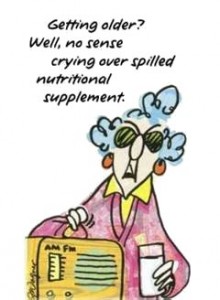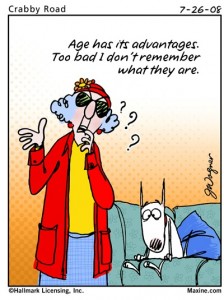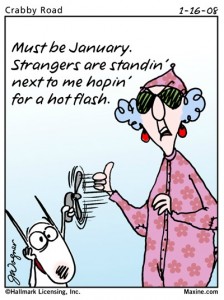 What's Your Company's Safety Maturity Index?
Now, with my phone within eyesight, I can move on with HumpDay and share some pretty awesome stuff with you! Last year I attended a seminar in which I was introduced to the Safety Maturity Index, which, according to this article from Control, "is a self-guided assessment tool drawn from studies, extensive private research and collaboration with cultural development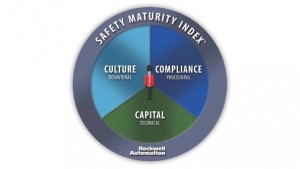 experts, input from leading manufacturers and a wealth of its own experience" as a provider of safety solutions. "The Safety Maturity Index tool is a comprehensive measurement of performance in creating and sustaining safety culture, compliance processes and procedures, and capital investments in safety technologies," the article goes on to say.
CLICK HERE to begin your own assessment and discover what your company's Safety Maturity Index is!
There are four levels as stated in the article:
SMI 1: "...makes minimizing investment its key focus or driver. For these manufacturers, production throughput and cost reduction are the top priorities. Safety incidents frequently are hidden. There could be high incident rates, high insurance costs, fines and/or employee complaints to government agencies. Incomplete or improper use of safety technologies exacerbates the problem. Mark Eitzman, safety market development manager at Rockwell Automation, added that the initial Aberdeen study places 25% of the respondent companies in this category."
SMI 2: "...Attaining compliance would be these companies' key driver. Safety is important, but minimal compliance is the most important part of the safety program. They often use safety technologies such as relays, which separate safety from core or standard machinery operation. This score represents the largest responder group at 37%."
SMI 3: "... views cost avoidance as its key driver. Such companies consider safety a high priority, but not necessarily a true value. Most safety incidents are reported properly, but some might be discovered after the fact. Compliance processes are established, but might be applied inconsistently. Safeguarding technologies are a supplement to the standard control system. Safety is the goal, not operational excellence. Eitzman said 23% of the responding companies find themselves here."
SMI 4: "... safety is considered vital to the health of the business and its employees. Safety is an inherent value, and everyone is held accountable and willingly accepts responsibility for themselves and the safety of their coworkers. Compliance processes are clearly defined, and even suppliers must live up to required safety standards. The company conducts thorough risk assessments, follows the Functional Safety Life Cycle, and uses advanced safety technologies to improve worker safety and OEE."
Feel free to take the SMI assessment by clicking here! If you don't mind anonymously reporting your results you can do so here. I'm curious to see where all the HumpDay readers land!