Welcome to HUMPDAY News, your most trusted source for everything new happening at Grace. Today, in our roundup of stories, we have exciting new information coming out about the 20+ year old GracePort. We're also receiving confirmation that our electrical safety webinar will commence as scheduled tomorrow morning. And much more. Let's jump into it!
Grace's Knowledge Base is a new home for published content on Grace products, as well as our product video demonstrations and FAQ sections. Our most recent published topics cover the background and customization details for the GracePort. Check out the following articles for this information:
We also publish some of our past electrical safety webinars for on-demand viewing in the Knowledge Base. Each of our webinars are hosted by Certified Safety Professional, John Kolak, and our Director of Product Marketing, Bhanu Srilla, who each contribute valuable insights surrounding the world of electrical safety that you would normally find behind a paywall. We strongly believe that information on safety should be as accessible as possible.
Speaking of which, you can register for tomorrow's free electrical safety webinar on the topic of NFPA 79 & 70E by clicking below. Upon request, attendees will receive a certificate of completion for 0.1 CEUs. Be sure to register for the Thursday, February 21 presentation!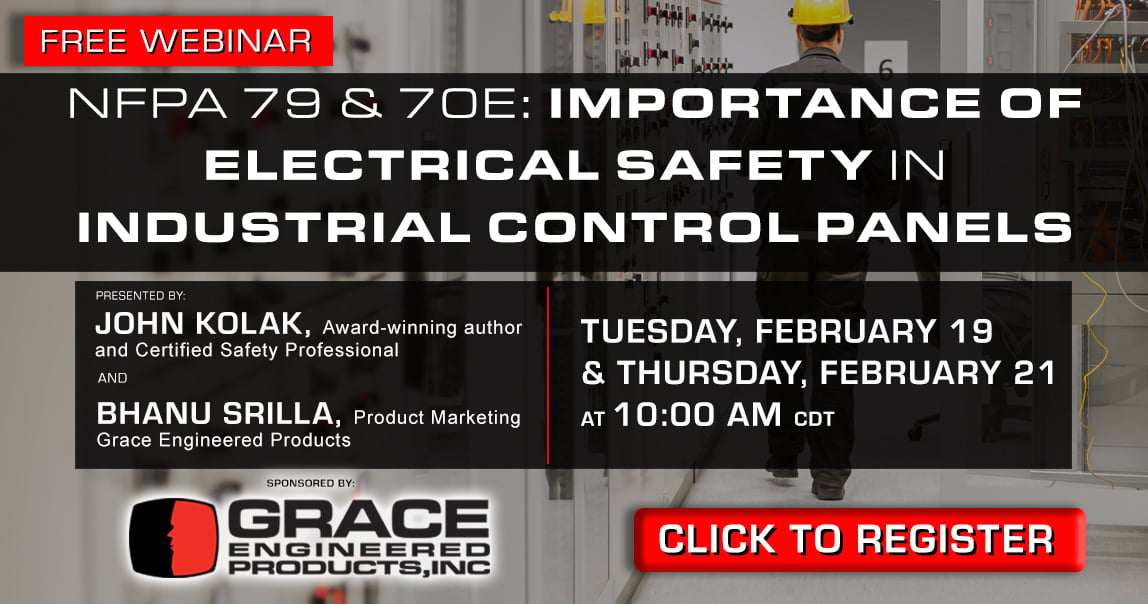 Next month for March Madness, we are launching a limited time campaign to apply for FREE printed logos for life on any new custom GracePort you order. With this you can add your company logo to the face of all your future GracePort purchases with no additional fee if you apply within the month of March. More information to follow!
Lastly, you can view our upcoming trade shows through our website's calendar to see if we'll be at any events you plan on attending this year. Next month, we will be attending IEEE ESW in Jacksonville, FL from March 5-7, 2019.
Thanks for tuning into this HUMPDAY News segment. We'll see you next week!
---
Hit the button below to enter the weekly Grace Giveaway Raffle
&
Have a great week!