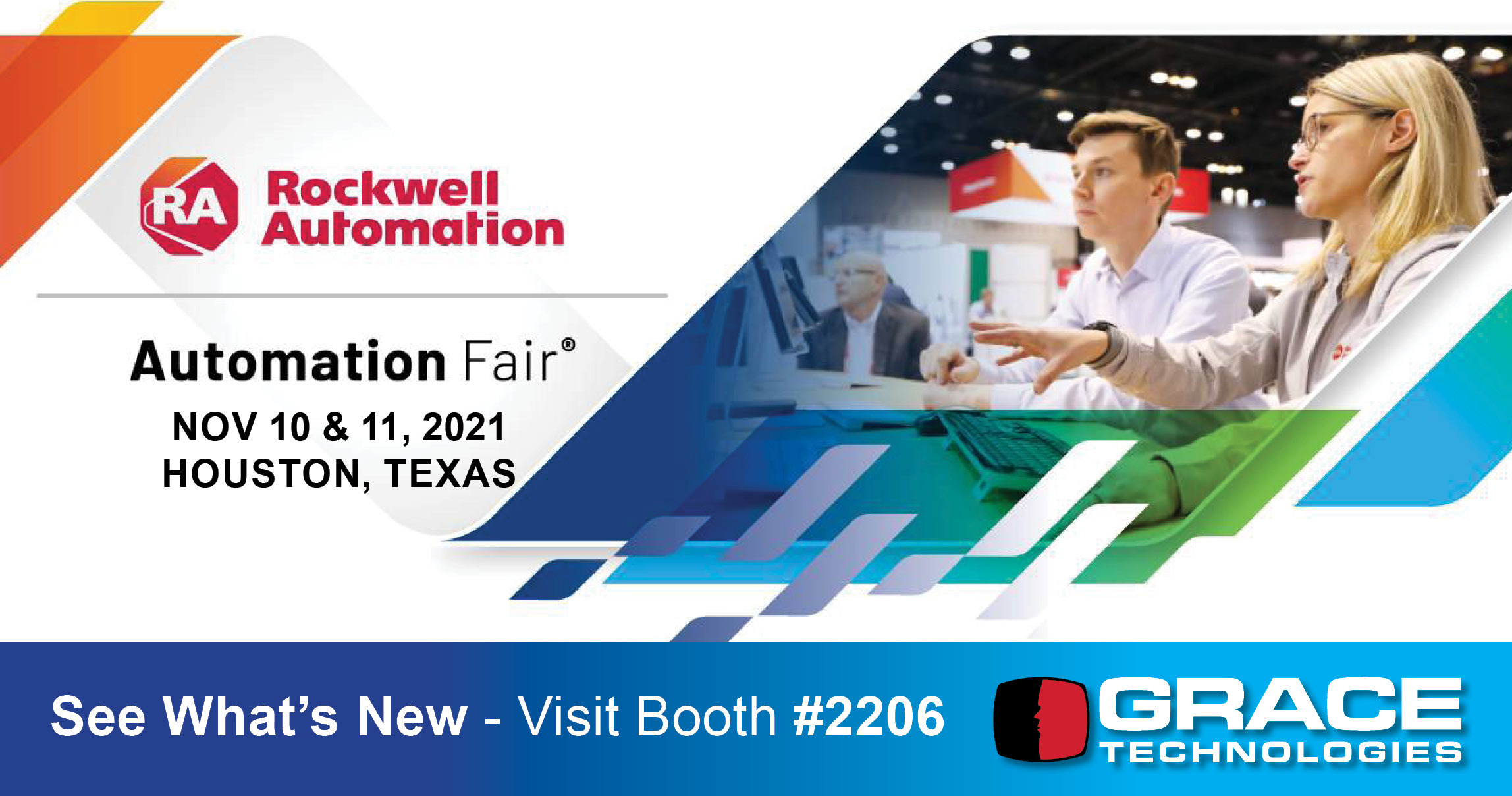 Next week, we'll be live in Houston, TX for Automation Fair 2021! If you're attending the show in person, stop by Booth #2206 right next to Rockwell's Product & Technology Showcase. In addition to our exhibit, we will also be holding a Product & Technology session with Grace Technologies CTO, Andy Zimmerman. This will be available both in person at the event and also available virtually (details below). Andy will be presenting: 24x7 Vibration Monitoring of Non-Critical Assets Using IIoT Devices and Allen-Bradley® PLCs.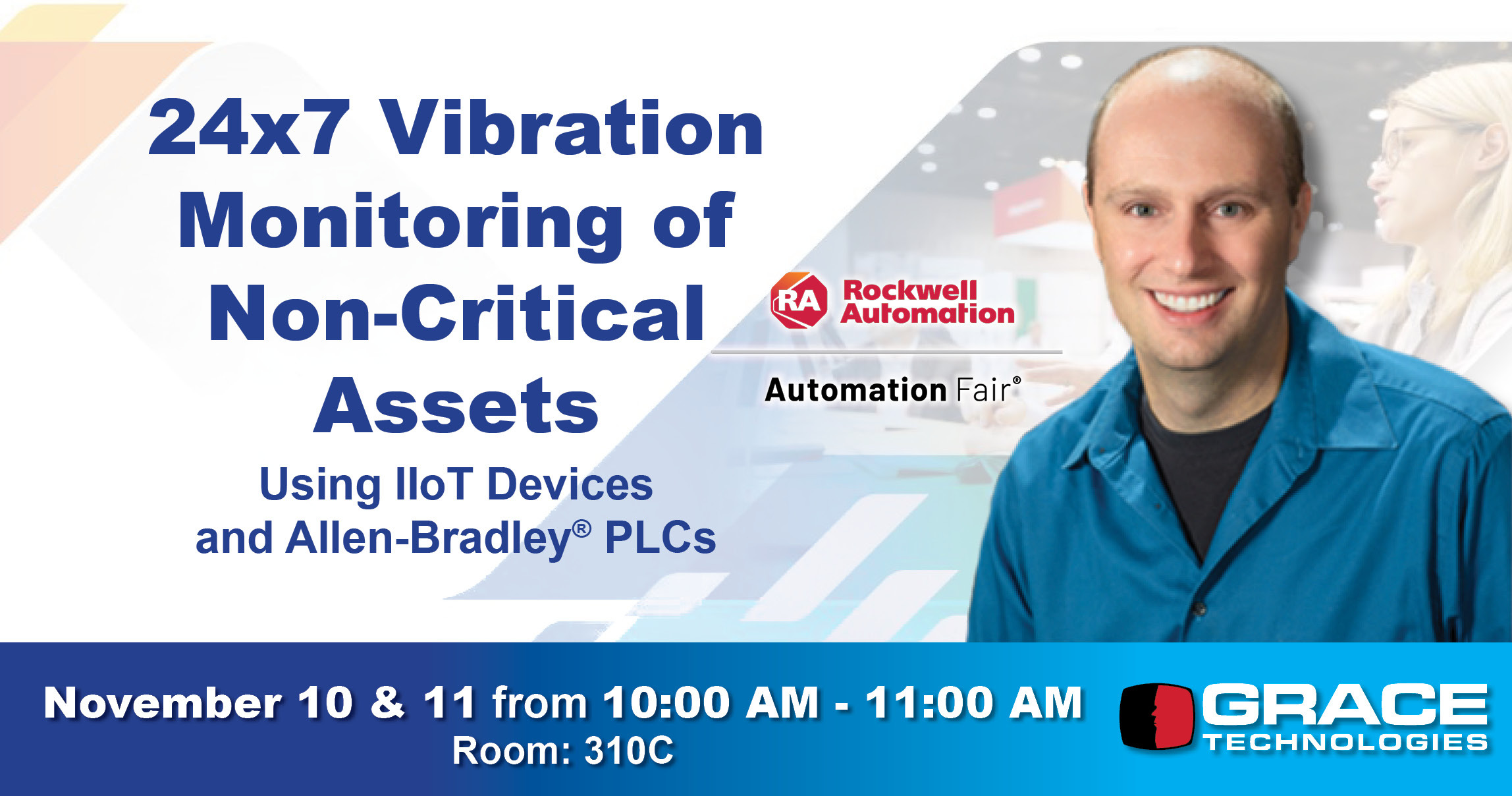 Vibration Analysis is important to any industrial facility. While high-end technologies can provide 24x7 vibration monitoring of critical assets, these systems are often cost-prohibitive to deploy on non-critical equipment. This session will address the affordable implementation of IIoT-based vibration monitoring, and its integration with Allen-Bradley® PLCs.
You can register for the in-person session by searching for it in the Automation Fair Session Catalog. We can't share a direct link, but it's the first thing to pop up when you search: "vibration monitoring". If you are unable to make it to the live session, you may register for the on-demand video that will go live on the same date. Click here to register and we will notify you when it becomes available!
At the exhibit space, we'll be showcasing everything new from Grace Technologies, including our GracePort® magnetic housing, the newly designed GracePESDs® Knockout Voltage Test Station, and the latest and greatest from our GraceSense™ line of IIoT smart monitoring devices. This year, we also have an exciting collaboration with Leviton that we're looking forward to demonstrating. We're looking forward to seeing everyone at the show!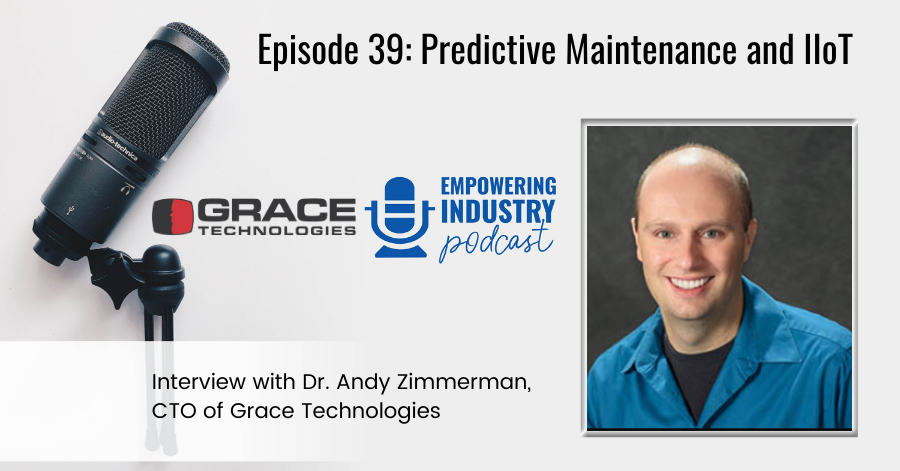 In the meantime, you can get to know our Automation Fair Product & Technical session presenter, Andy Zimmerman, in the Empowering Pumps & Equipment podcast. Andy discusses the importance of predictive maintenance and the Industrial Internet of Things. Get to know what Andy does on a daily basis and how his background landed him in the IIoT space at Grace Technologies (interview starts at 25:10). Check it out below!

About Empowering Industry Podcast: Empowering Pumps & Equipment is the information and connection hub for pump and related equipment industries and has been for the past 9 years. Their mission is to connect, inform and educate, and we are launching a weekly podcast to complement their existing digital and print platforms.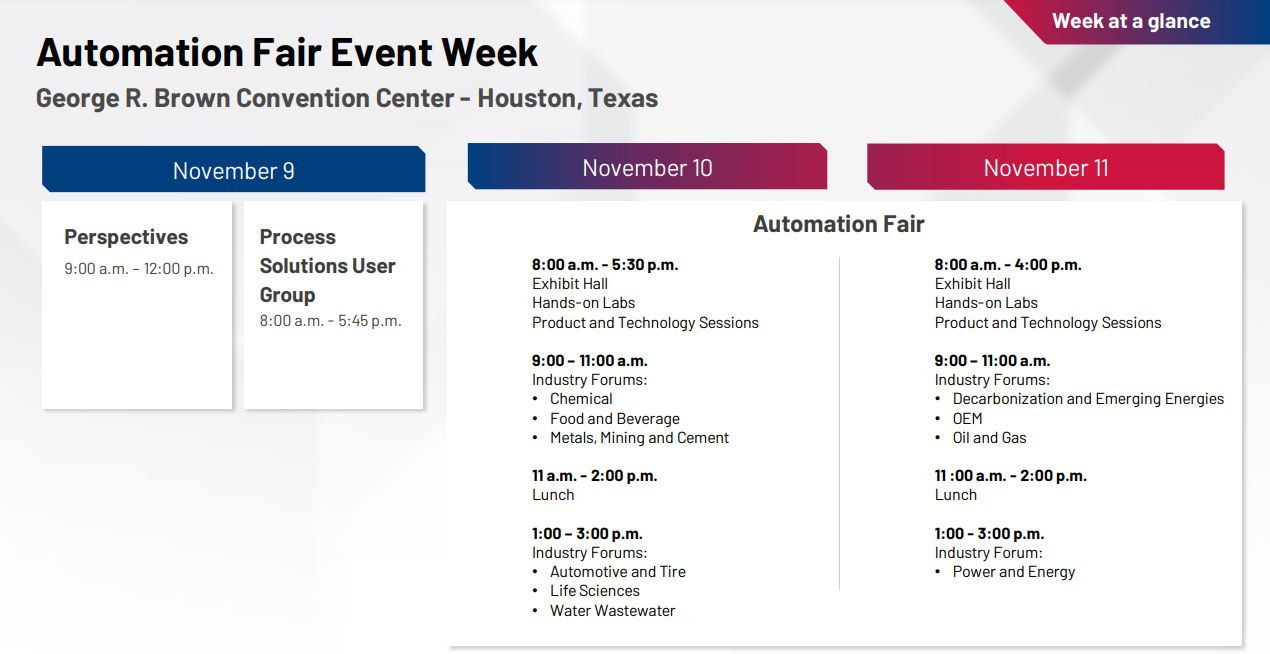 ---
Stay Safe & Have a Great Week!