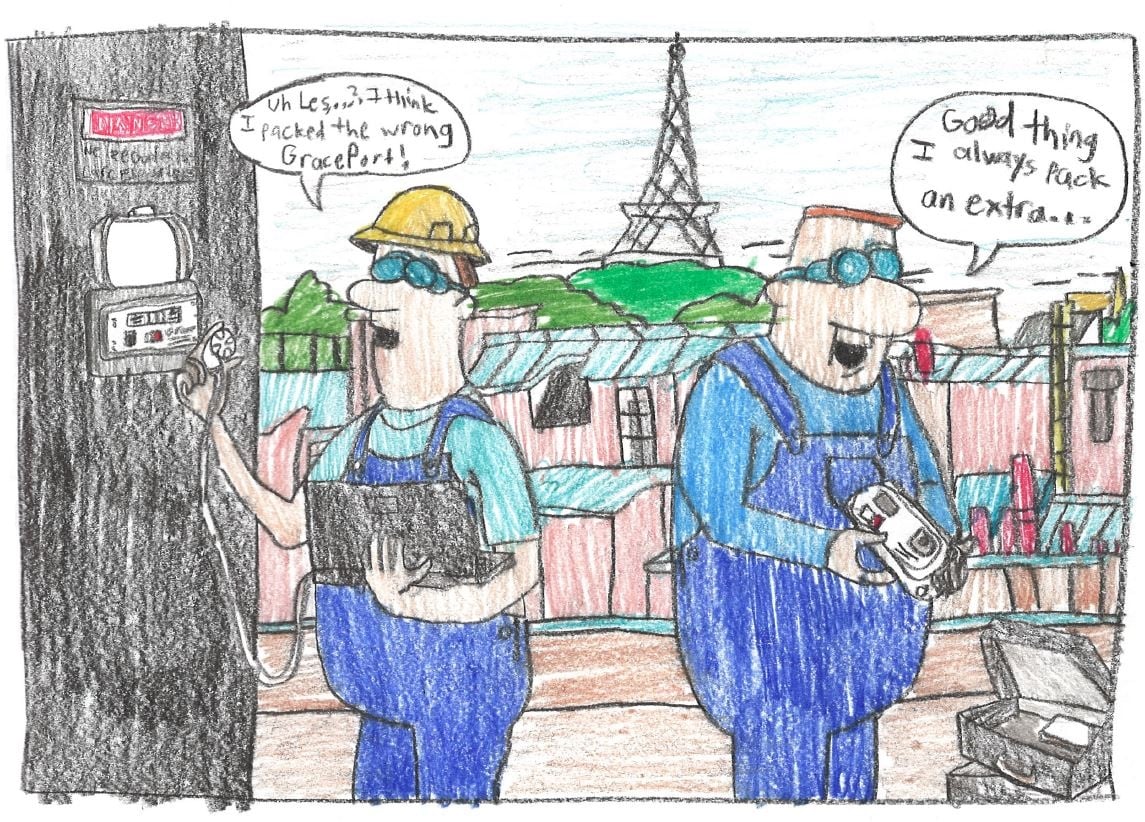 This is what a storyboard for Burnie & Les looks like that I submit for new Burnie & Les comics. Just kidding... I'm nowhere near that talented! We currently outsource our comics to an illustrator at Suite Imagery, LLC; the company that makes our whiteboard videos. The young daughter of their Director of Animation & Video has taken a liking to them and attempted her own incredibly talented freehand illustrations.
Internally at Grace, we use Slack to communicate with our entire team. We have a channel there dedicated to Burnie & Les to gather ideas and feedback on comics in development. This ensures that they're technically correct and above all, as fun as they can be. I call it our "Burnie & Les Focus Group".
Once we come up with a new idea, we pitch it to the illustrator and then usually go back and forth on the details for some fine-tuning. European Vacation came about when we were discussing how to showcase our international power options for the GracePort. Here is the final illustration: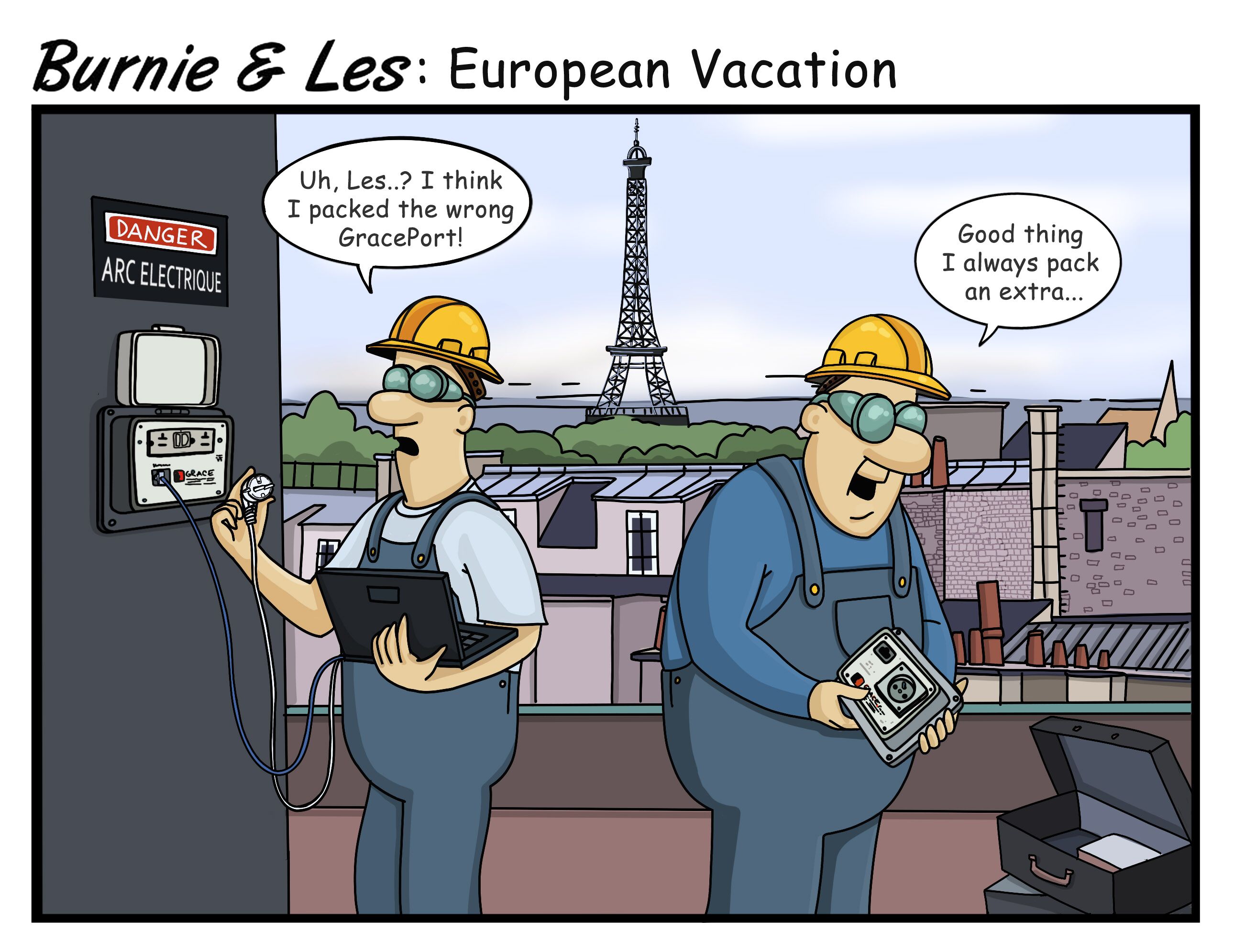 Below is the second illustration by the Suite Imagery Director's daughter. The illustrator doing our current comics better watch out for the competition! For this one, she upped her game and used a digital illustration app on an iPad: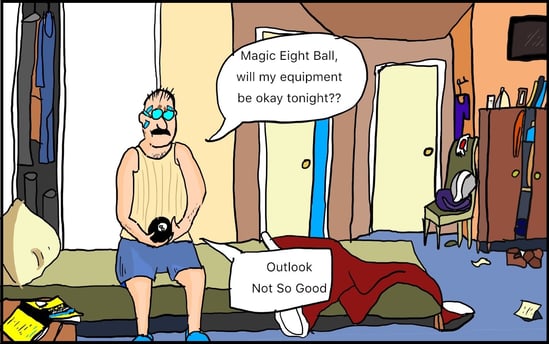 This idea's original inception came through the Slack channel from our Production Engineer, James Bond. We worked on several different concepts ranging from a fortune teller to a crystal ball before finally settling on the Magic Eight Ball.
The idea was that without a predictive maintenance program, people largely rely on faith and reactive maintenance alone when they go home at night hoping that their equipment will stay up and running.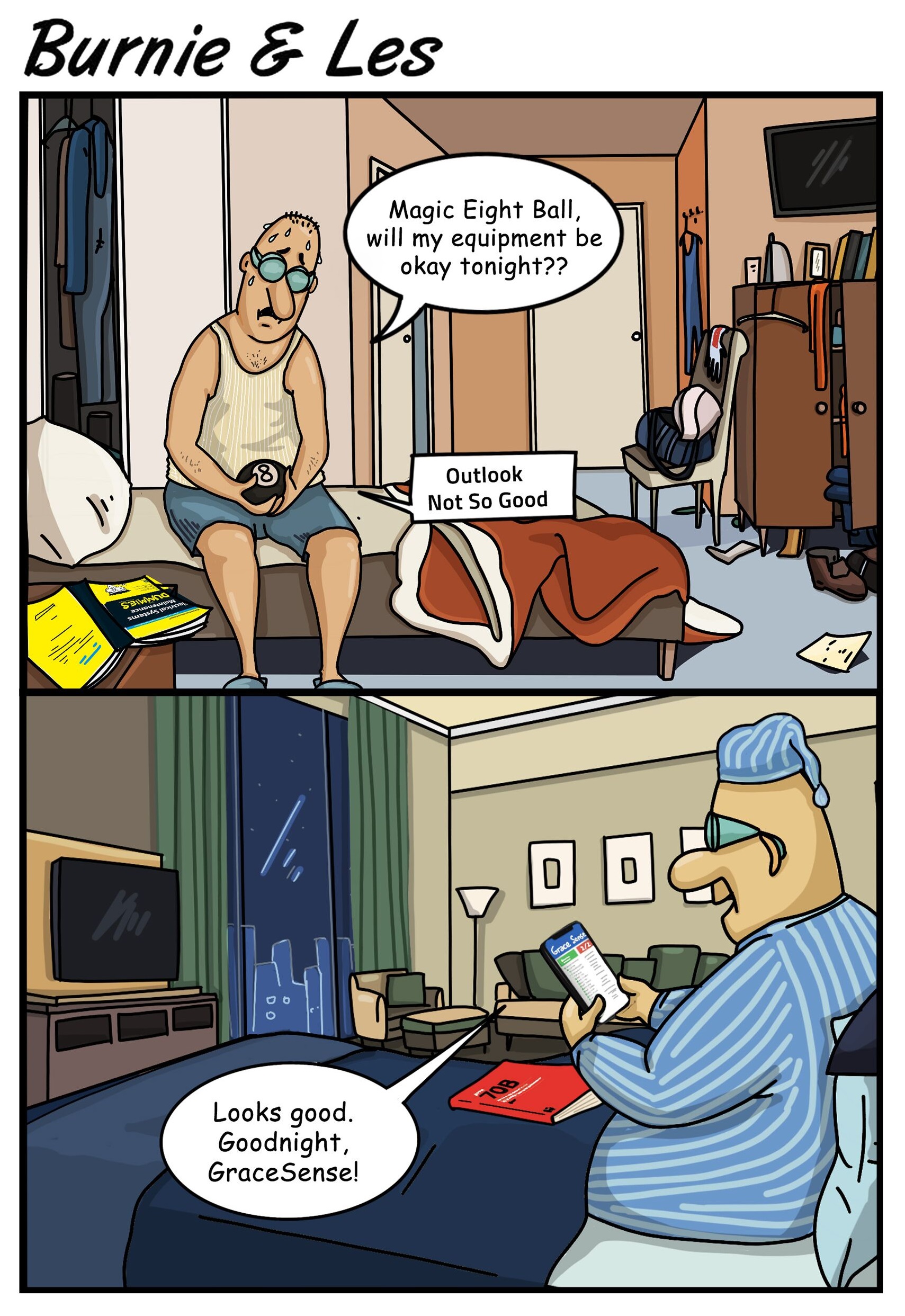 Burnie & Les comics are a really fun, unique, ongoing side project that dates back nearly ten years. Who knows where they'll go in the future; maybe we'll do a comic book run some day?
Before Burnie & Les, Phil was using comic illustrations to demonstrate the GracePort's functionality in the very early days of Grace Engineered Products. Illustrating the often times complex nature of our products is in our DNA and Burnie & Les carry on that tradition today.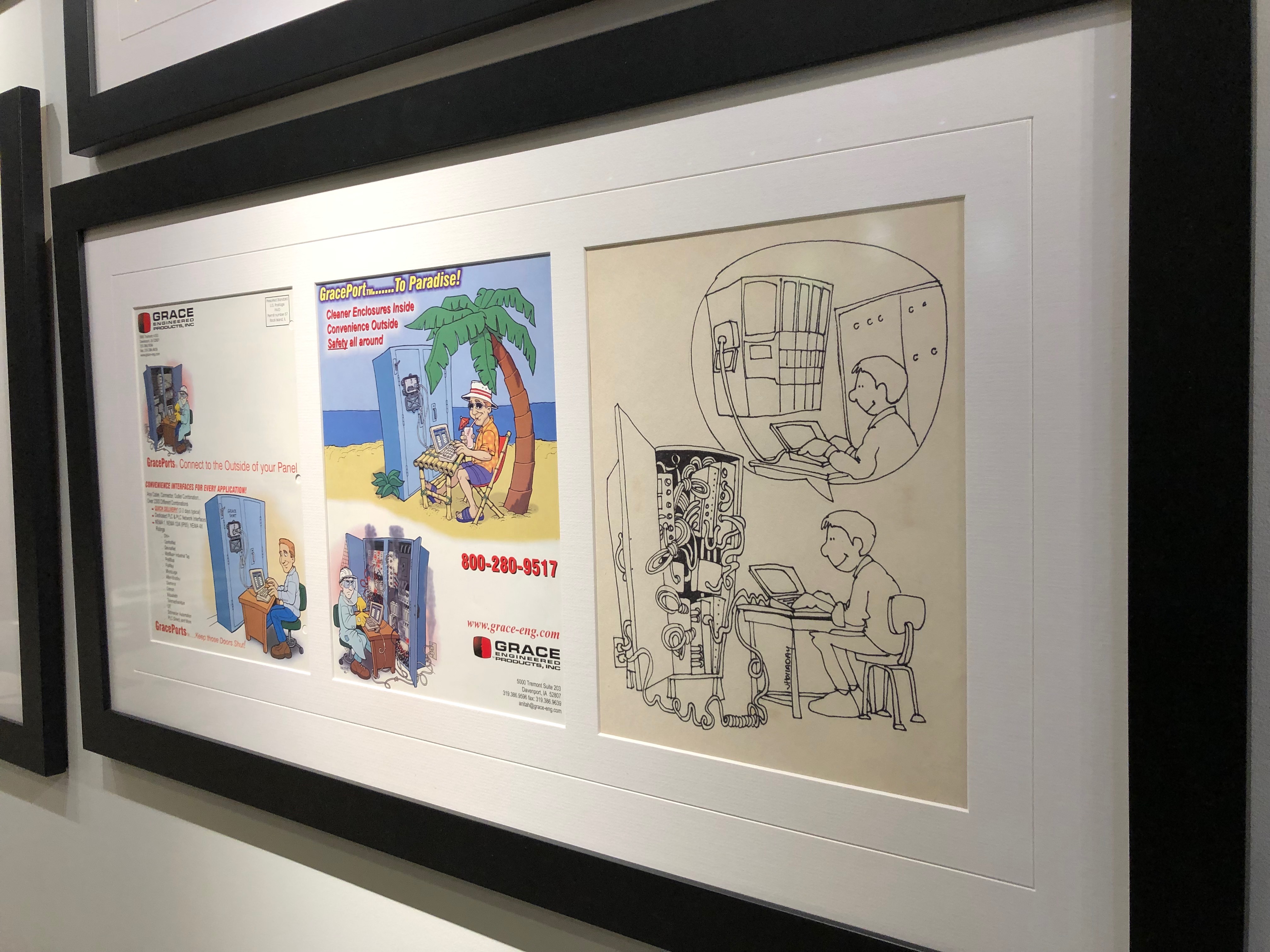 ---

We have some upcoming trade shows and a new webinar later this month. Stay tuned for details!
---
Enter the Grace Giveaway Raffle by clicking below
&
Have a great week!