Happy Thanksgiving, everybody! Last year I unintentionally took the exact same photo for our Thanksgiving lunch as I did this year. I found only one subtle difference. Can you tell which is which?
One of the main similarities confirms what I have long suspected; Sally Dailey, (from Grace's sister company, Letter2Word) is the weakest link when it comes to spoiling our office dogs! If you don't know Sally, just find the pups in each picture. They're waiting for her to "drop" some more food.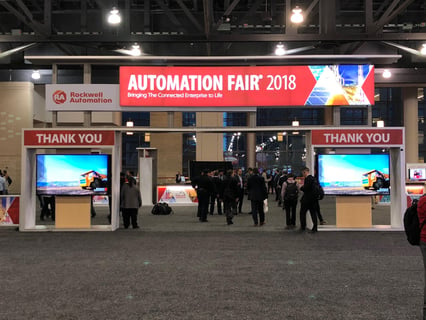 One of the bigger differences you may have noticed, however, is that there are a lot more people in one of the photos. This year, we are thankful to have found some pretty amazing new people to add to the Grace & Letter2Word teams.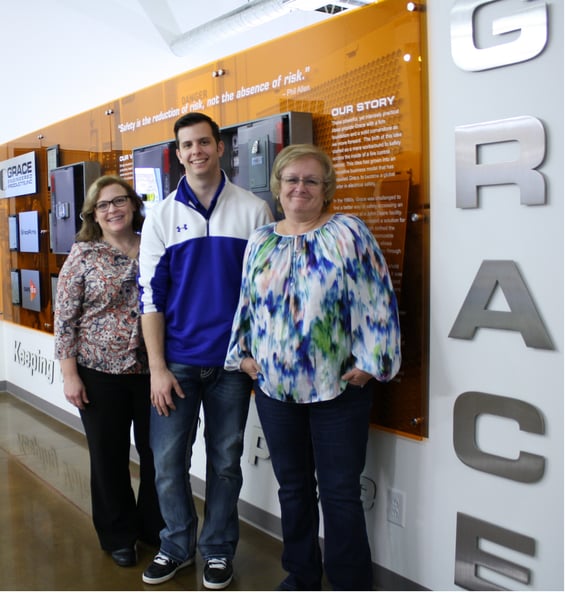 Claire Coughlin (pictured left) accepted the position of Production Supervisor just before Automation Fair, and you know what we did? We sent her there for the ultimate crash course on our industry! Claire was a busy bee assisting in the booth and had the opportunity to soak up a wealth of knowledge from some of our most experienced reps. Her enthusiasm is contagious and we look forward to her positive attitude spreading throughout the building.
Reporting to Claire is the newest member to our production team of GracePort® Builders, Brandon Westendorf. Brandon assists in all aspects of production and had the fortune of beginning to work at Grace before our annual Thanksgiving potluck. As did Lynn Steagall, who recently accepted as Order Entry & Production Associate at Letter2Word.
We're thankful for having these talented team players on board and helping us take the next step in better serving you. What are you thankful for this year?
---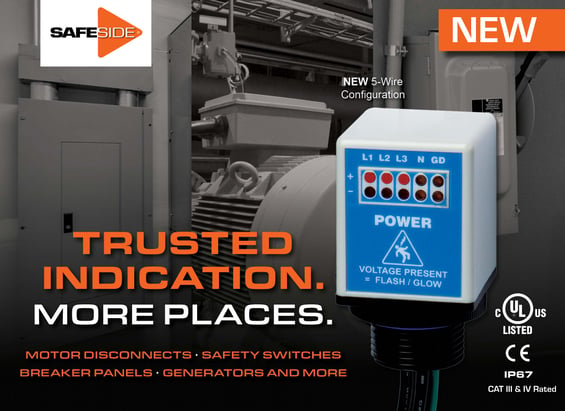 Are you thankful for trusted indication in more places? This is the Flex-Mount; a Permanent Electrical Safety Device (PESD) that conveniently mounts onto any electrical equipment with an M20 or 3/4" conduit knockout.
For more info, check out the datasheet.
---