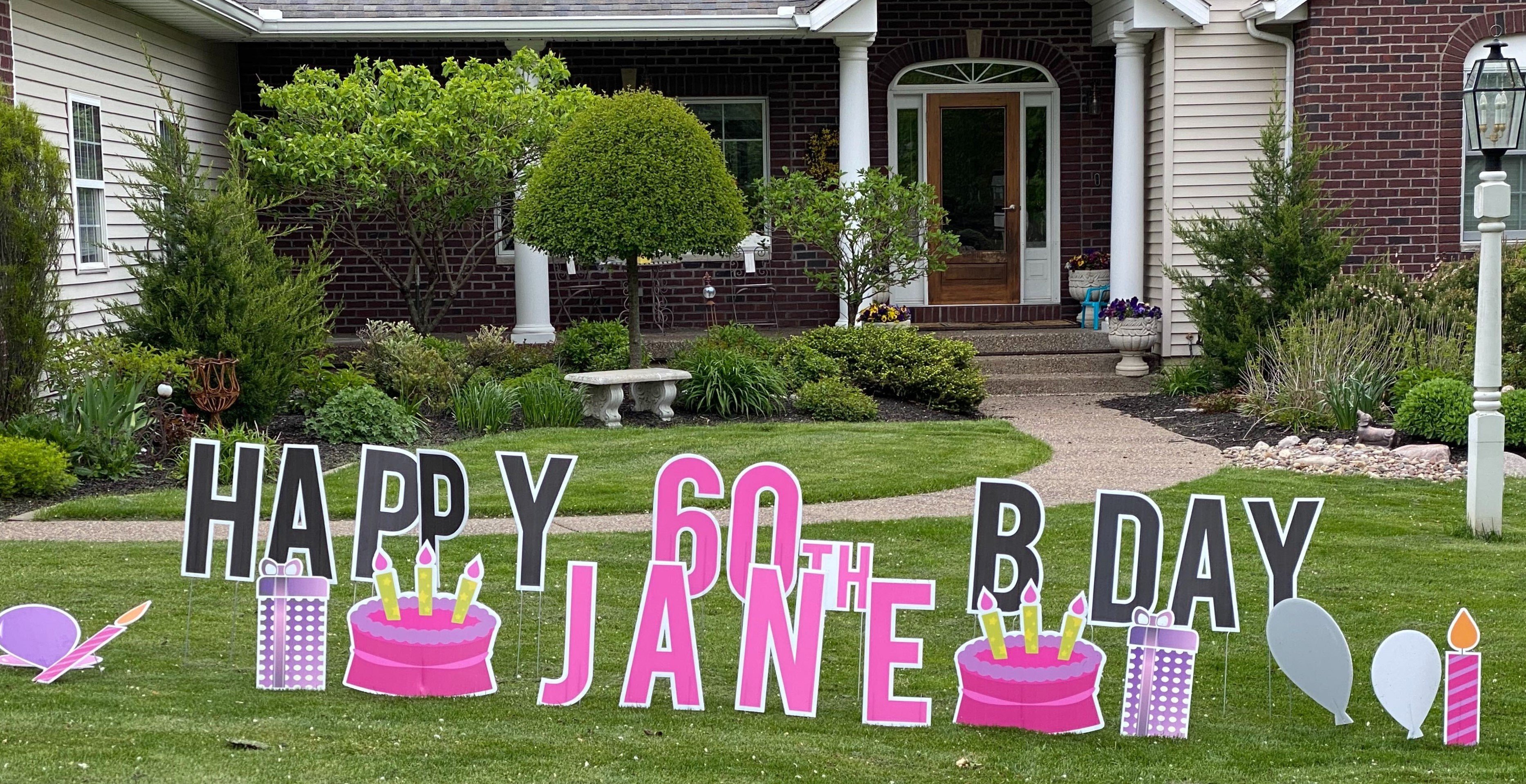 We've been doing a great job of maintaining health and safety for our team by social distancing and working remotely. So great, in fact, that many of us have only seen each other through a Zoom conference call over the past two months. But holidays and birthdays still come and go, and we wanted to celebrate a very special one the only way we knew how under the current conditions.
Last week, we all got to social distance in person for the first time in what feels like ages. We came together for a fun cause to surprise Jane on her birthday with a parade in her neighborhood. These days, a moment like this is truly special. Even the neighbors were coming outside to see the birthday parade!

We met in a nearby parking lot to deck out our cars in Jane's favorite colors before lining up.

Some balloons may have been harmed in the making of this parade, but only a few got away! The rest we fashioned to our cars and embarked on what looked like a quarter mile long parade of vehicles.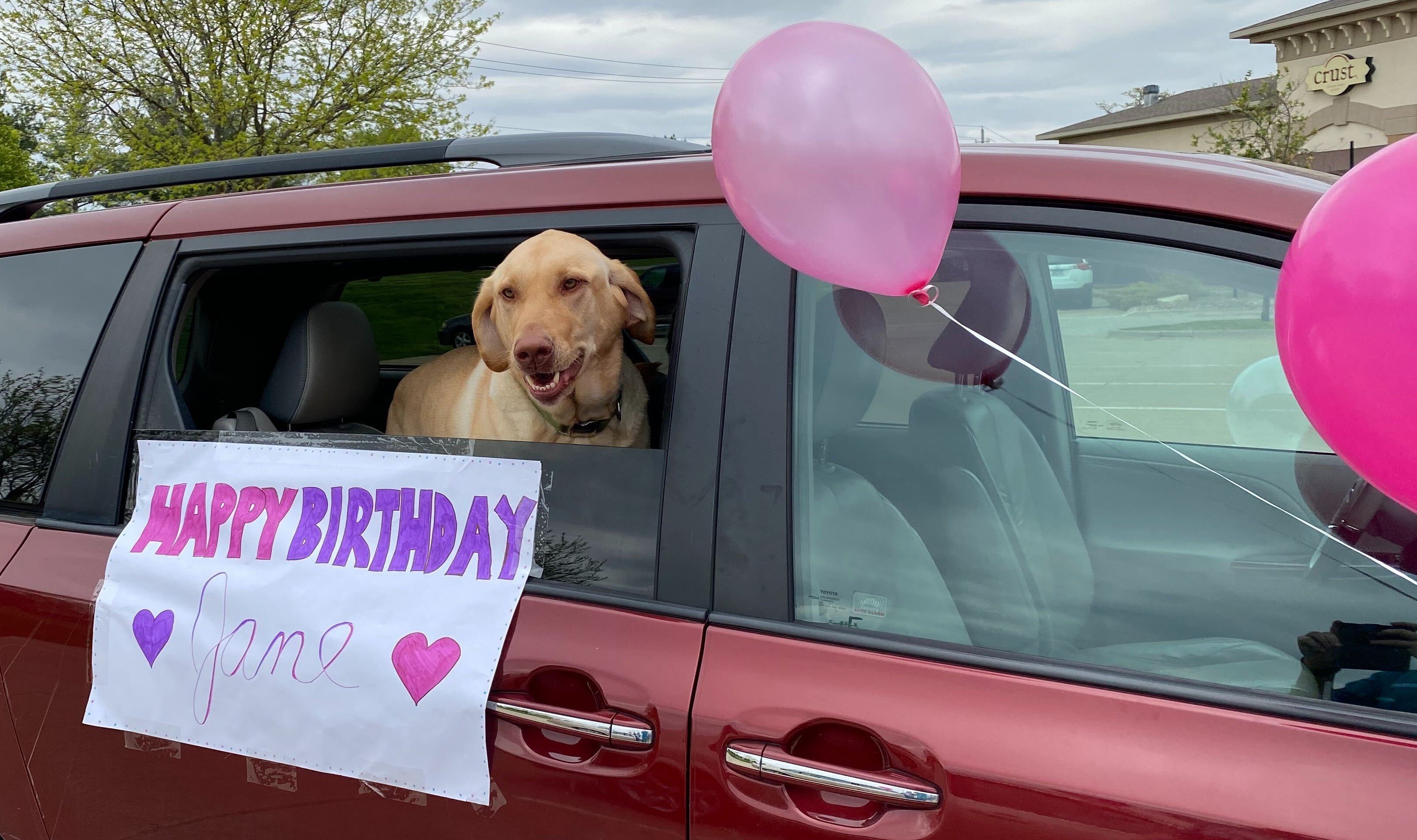 Good doggos joined in on the fun. They were just as excited to see people as we were.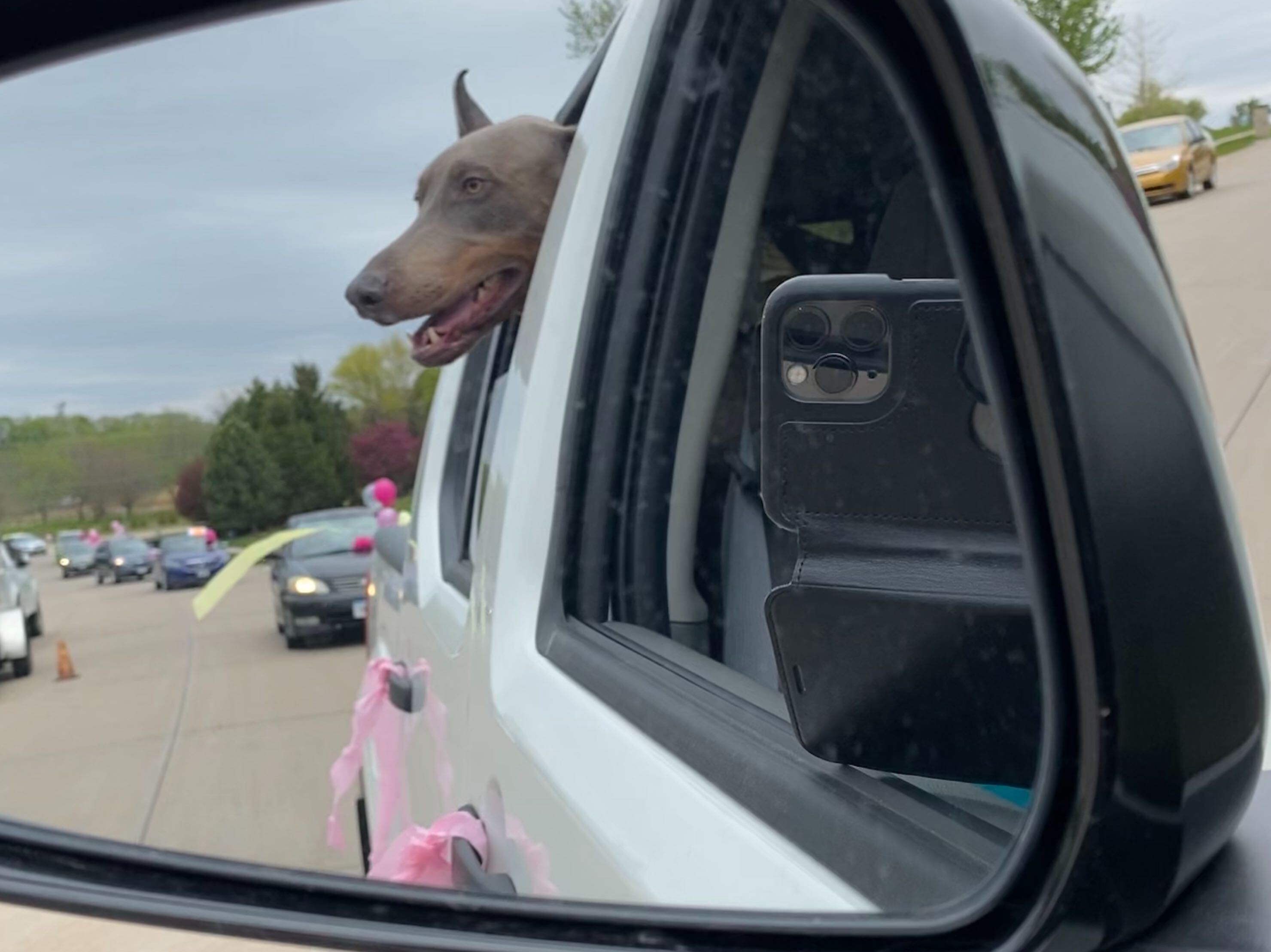 Now we know how they feel!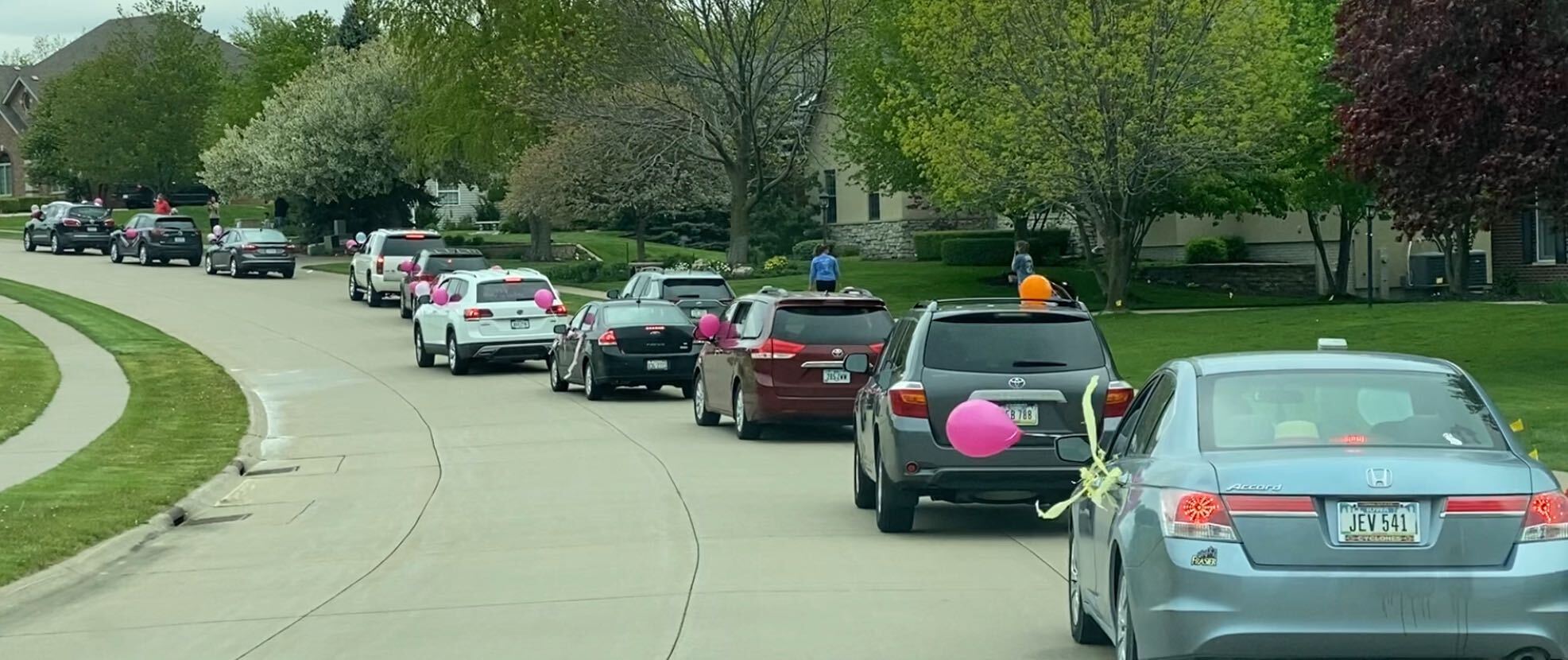 Up ahead you can see the first car of the parade arriving. Jane may have thought the big surprise was having a happy birthday sign installed in her front yard, but we had a bit more in store!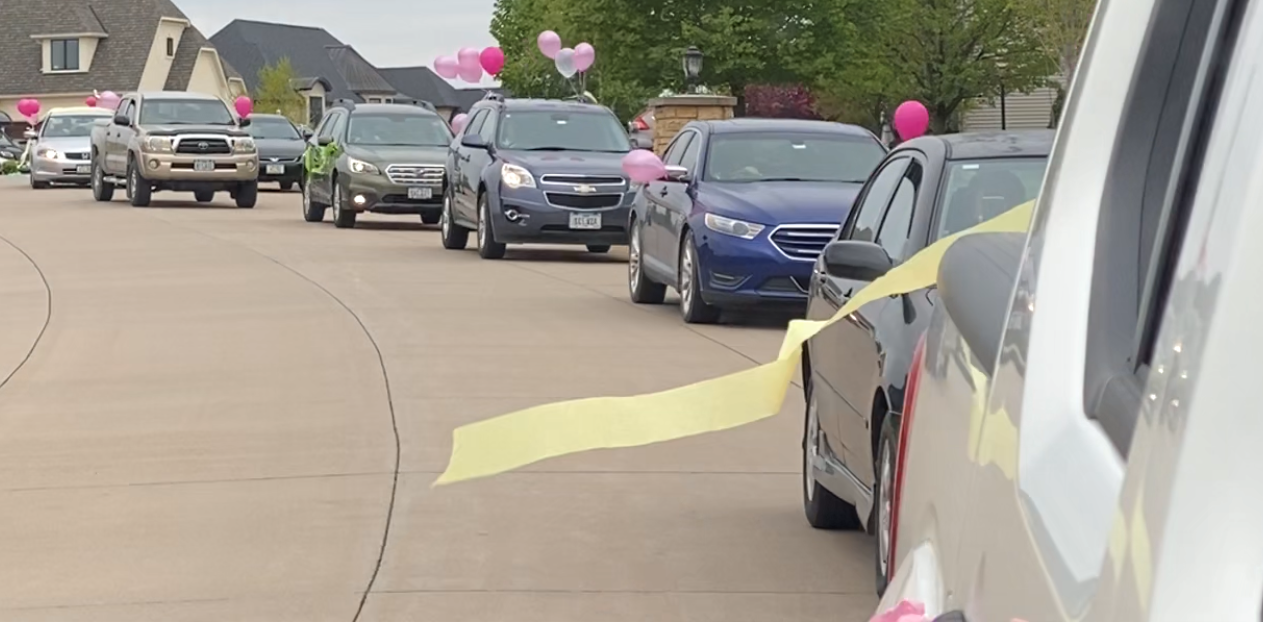 This is just one angle of the massive parade. I'm surprised we didn't have to pull a permit from the city! I was somewhere in the middle and the line of cars kept going around further down the road than we could see.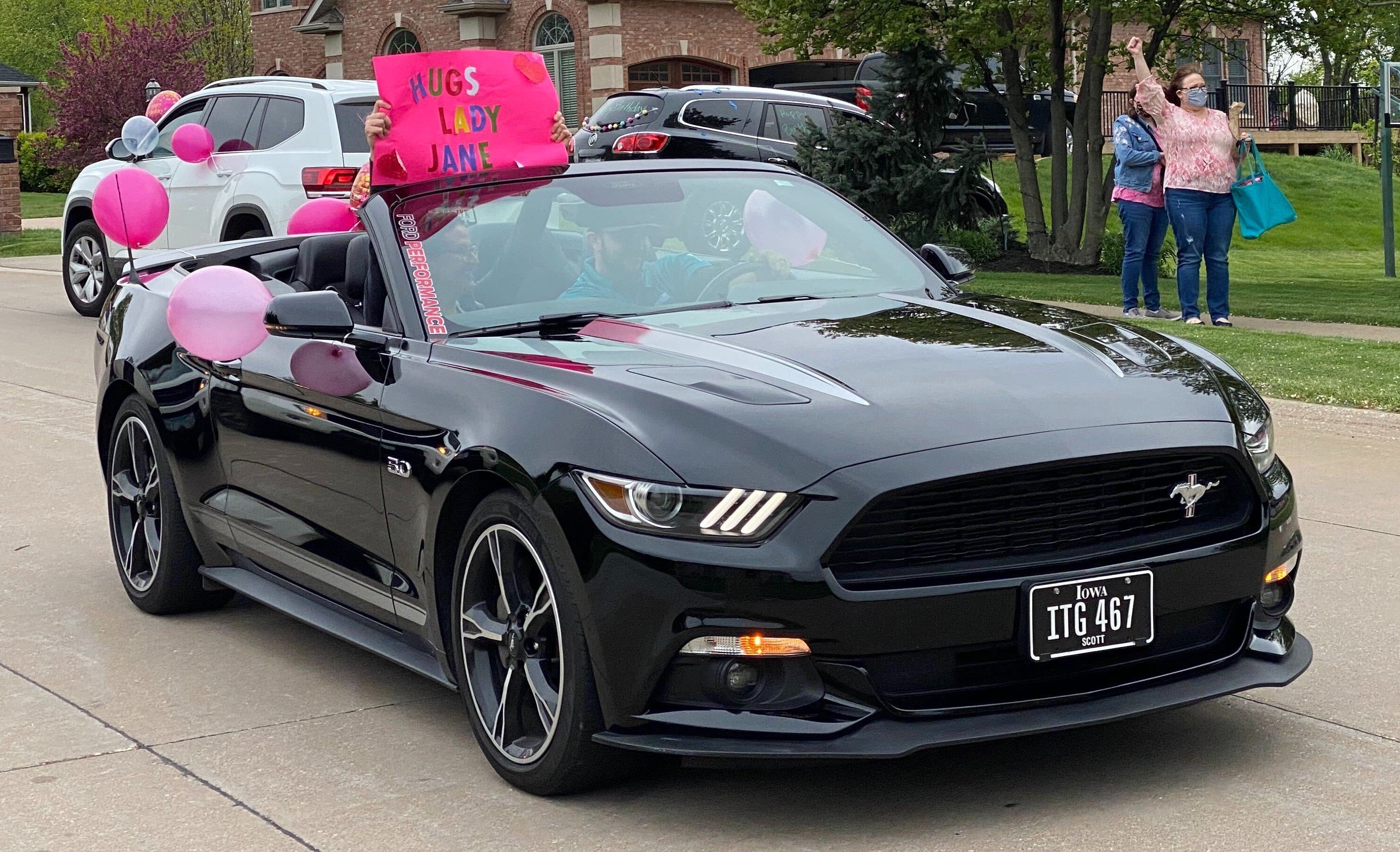 Our Mustang caboose revved and raced by with "Hugs for Lady Jane"
(at an acceptable speed for a residential neighborhood, of course)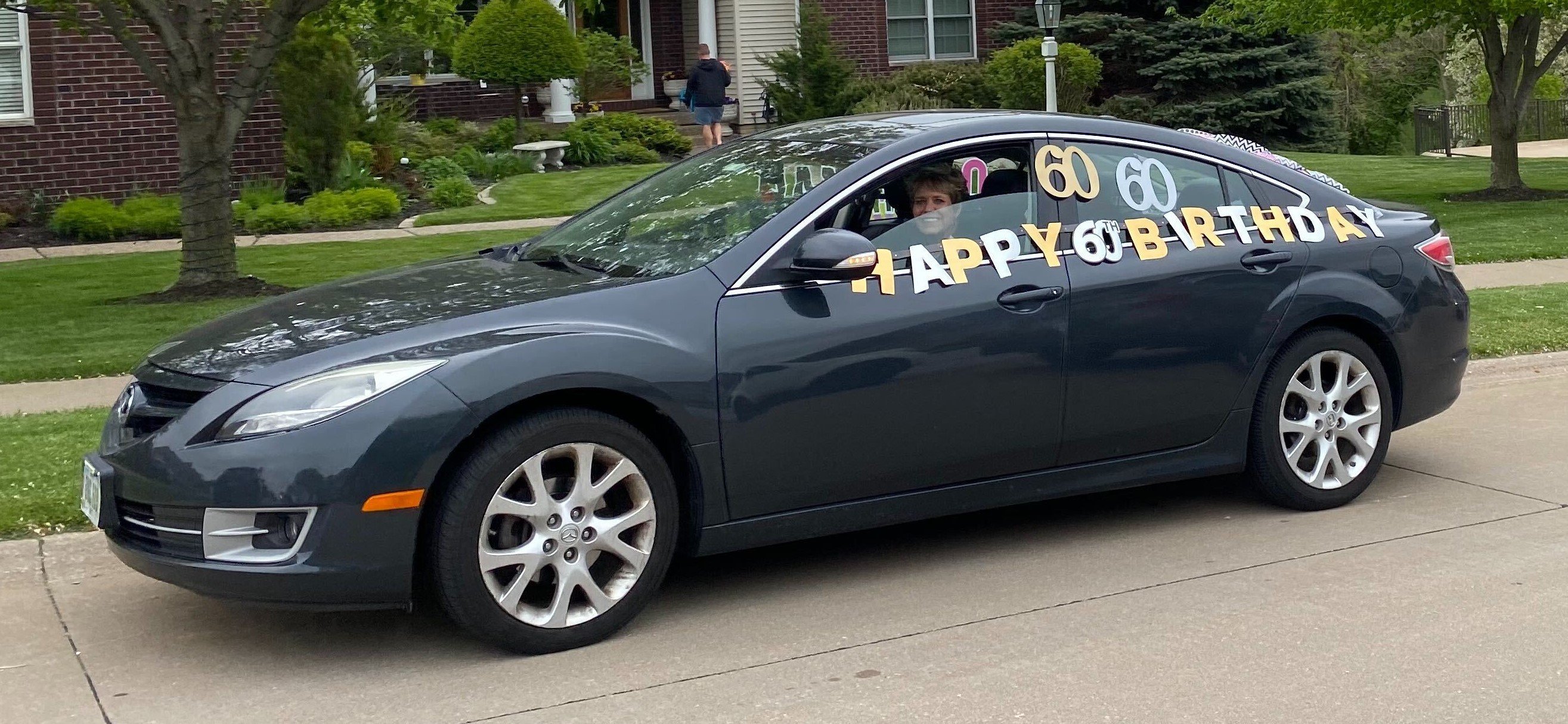 All smiles. It was pure joy to take part in the birthday parade, see familiar faces again, and celebrate Jane!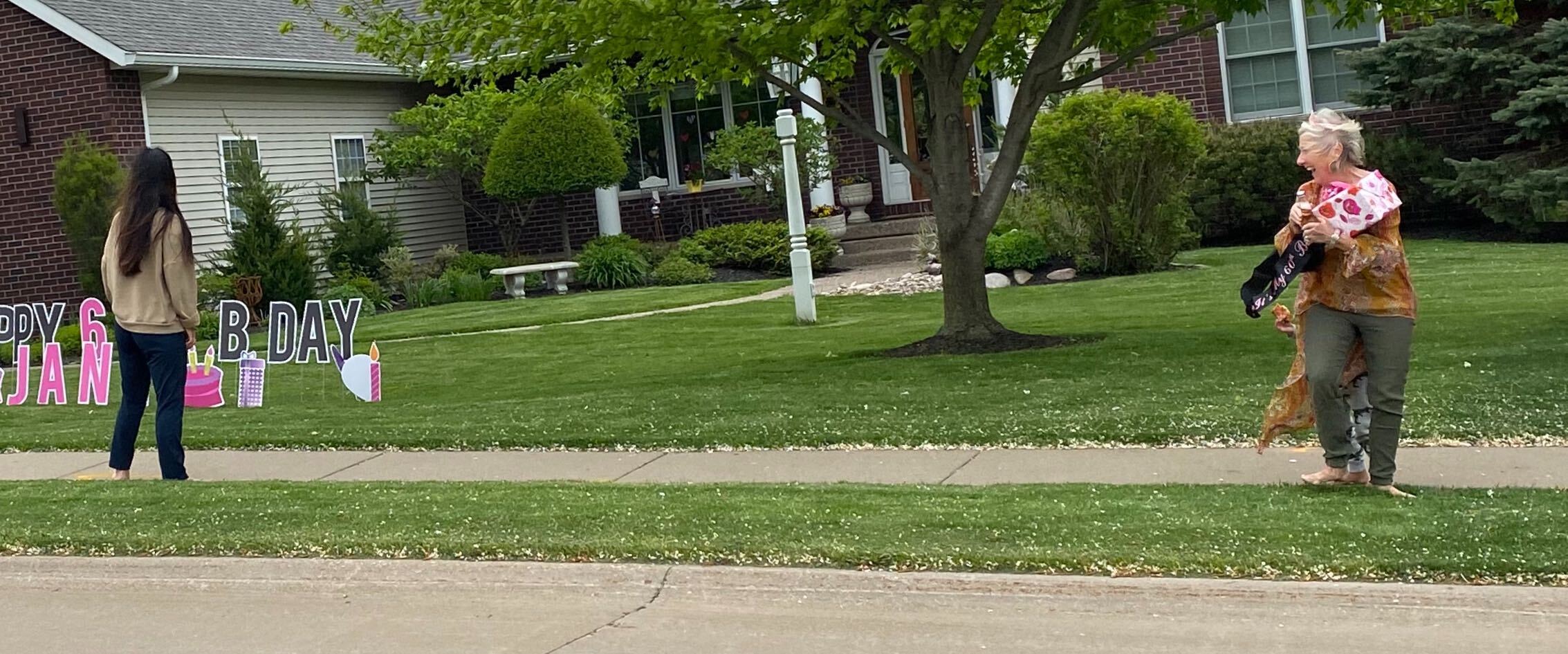 I think it's safe to say we surprised all three generations of Allens judging by the looks on their faces in the picture below! Little Sam Allen was stunned by the show. I think he thought this was his birthday parade! We may have to do this again in December for his birthday. But hopefully by then we can hug our loved ones, high-five our friends, and celebrate like the olden days. Stay safe and healthy, everyone!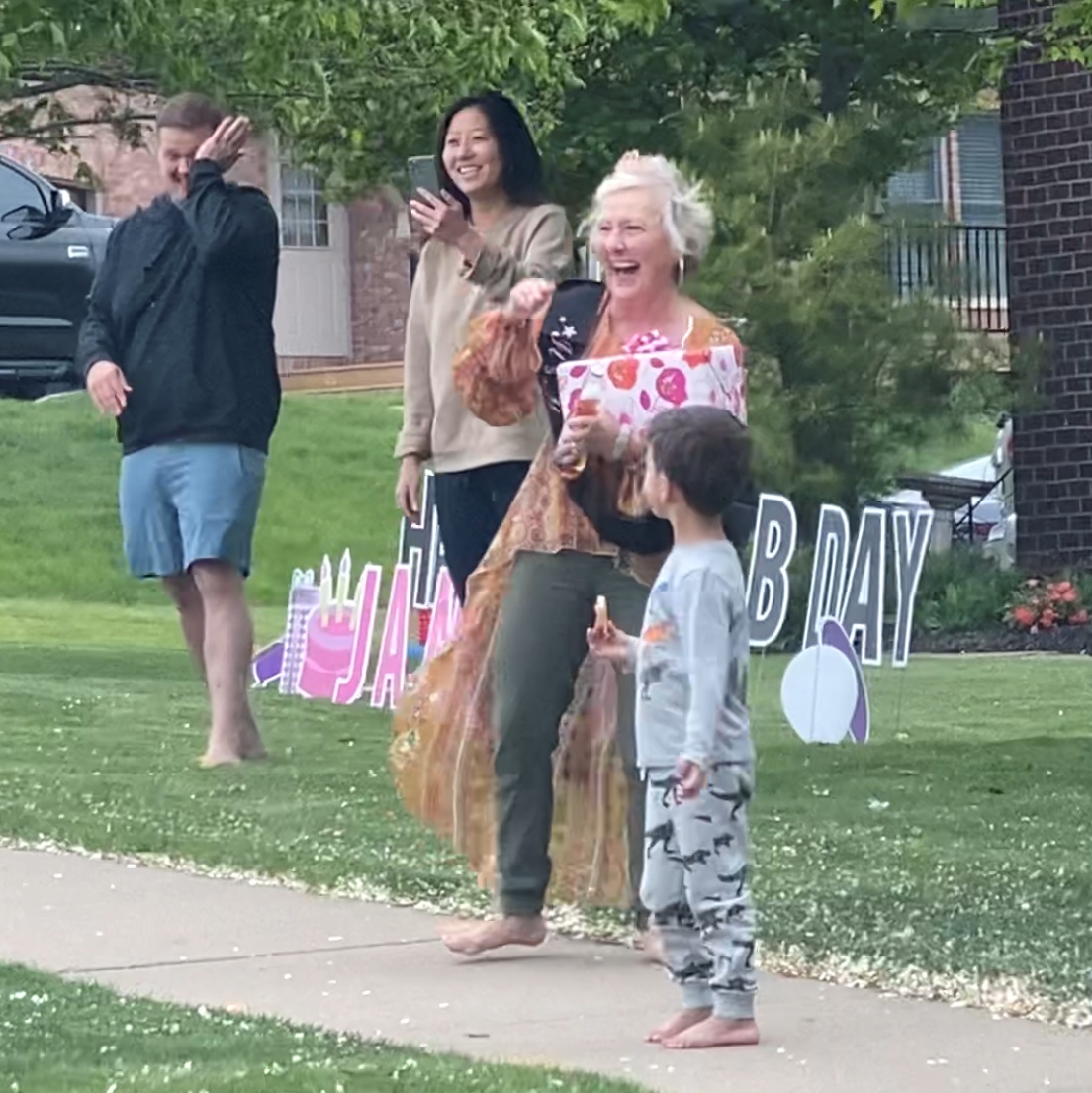 ---
Factory Futurist Podcast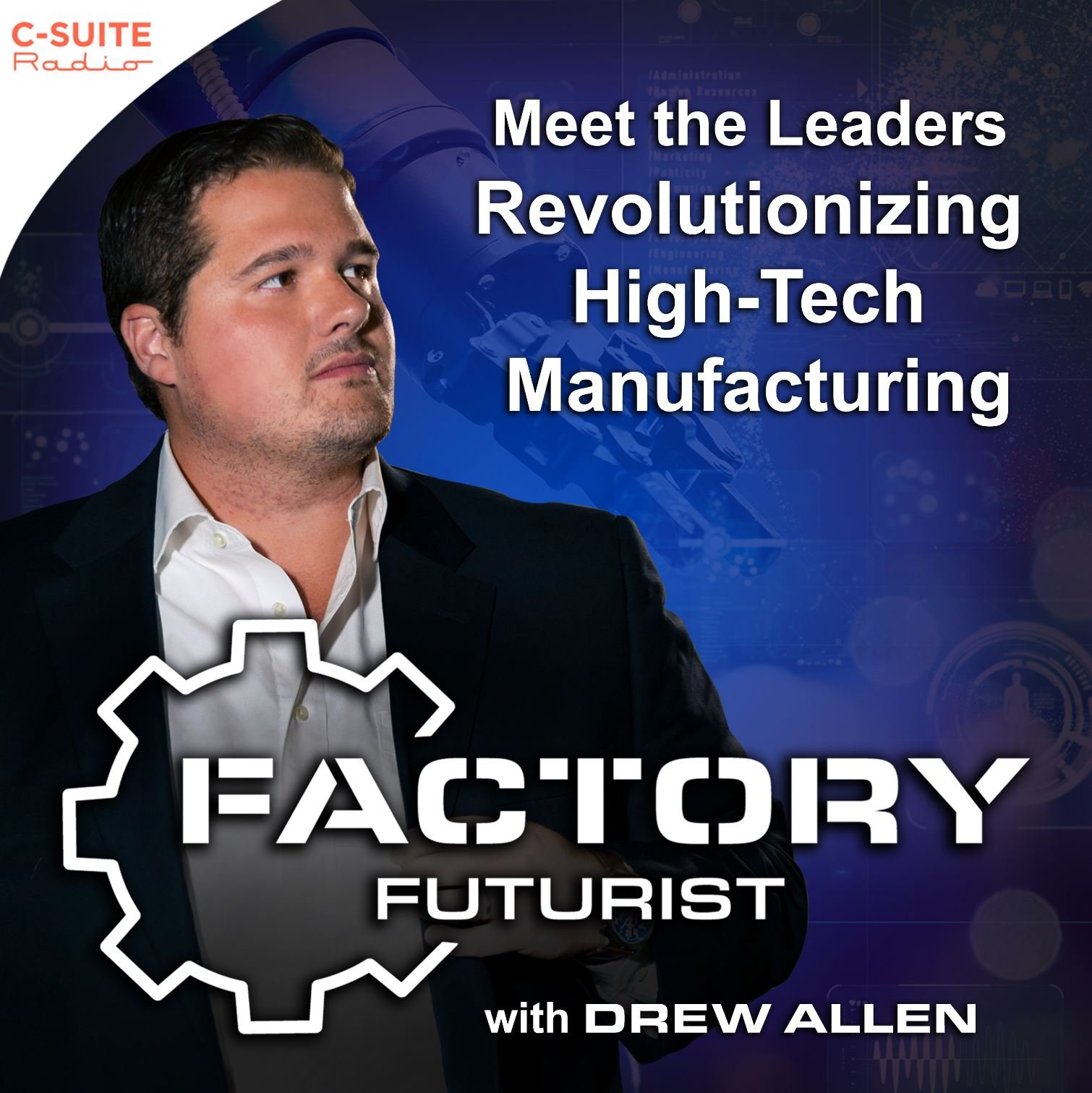 Don't miss the incredible connections and conversations being made on the Factory Futurist podcast with Drew Allen. Be sure to check out our latest episode. New episodes coming soon!
Episode 005: In this groundbreaking episode, Drew meets with serial-entrepreneur Steve Grubbs as they discuss the future impact of Augmented Reality and Virtual Reality in the corporate training structure. They dive in on what it takes to become a successful entrepreneur, leading and managing multiple businesses, and time-management. These topics barely scratch the surface of this episode, as they talk more about the future of AR & VR. Learn from a leading innovator in this space about what advancements are emerging for everyday consumers.
"Don't be afraid to embrace new technology. New technology is always hard and there's going to be mistakes and challenges. But if you choose to be the laggard...you are choosing to give up a big, new green field of either efficiency, customer acquisition, or marketing." -Steve Grubbs
Steve Grubbs is the founder of VictoryXR, VictoryStore.com, ChalkBites, and Victory Enterprises. Early in life, Steve served as Chairman of the House Education Committee in the Iowa House of Representatives and passed the largest technology funding bill in state history. More recently, he chaired the YPO Technology Network for two years. Today, Steve is working to create a place for virtual reality curriculum in schools. He has degrees in business and law from the University of Iowa.
Subscribe to the Factory Futurist podcast:
Google Play
iTunes Podcasts
Stitcher
TuneIn
iHeartRadio
---
We are social distancing! HUMPDAY Giveaways will be temporarily suspended. But in the meantime, please feel free to comment below and let us know how you're doing
&
Wishing you all the best for health and safety. Have a GREAT week!