This week, we're giving away samples of our USB-C Charging Station GracePort. Let's talk about how GracePorts make Industrial Control Panels safer and more productive and be sure to request your FREE sample today!
GracePort: Have it Your Way
Did you know we offer a quick fully customizable assembly and delivery within 2-3 business days? This is what sets a GracePort apart from other communication ports. We can create a custom-built GracePort, including any components, power options, housings, and even special text, cut-outs, cable lengths, and the highly requested option of adding your own company logo.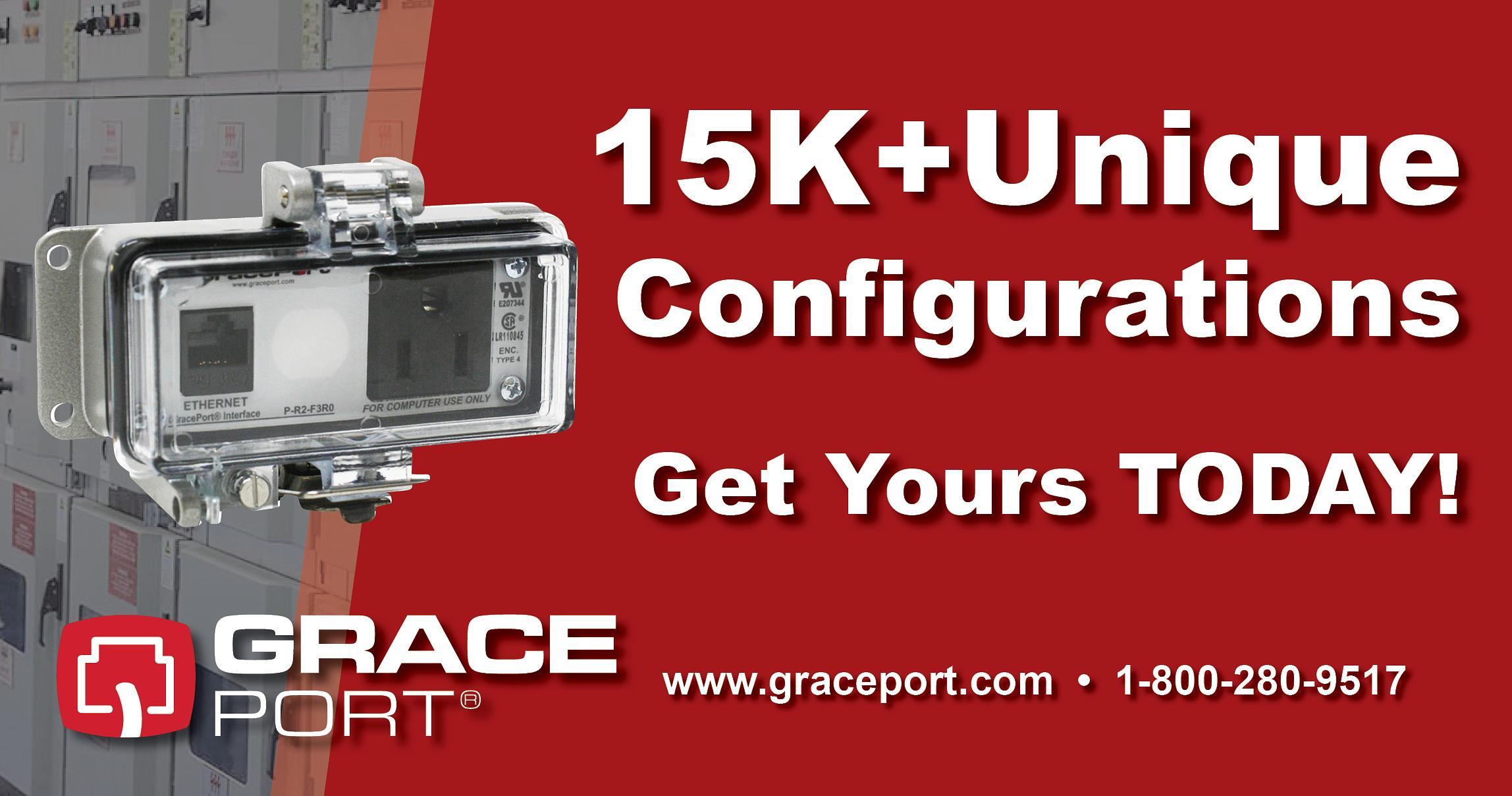 GracePorts relocate a panel's communication ports from a Programmable Logic Controller (PLC), from inside the panel to the outside so you can easily access them without exposure to any electrical hazards while also maintaining a cabinet's UL rating. They can be easily mounted on the door or the side panel of Industrial Control Panels (ICPs).
Making ICPs Safer, Smart, & More Productive
Safer: GracePorts are designed to minimize the risk of hazardous electrical exposure in Industrial
Control Panels. They use thru-door technology to improve overall safety in these often-performed, routine procedures while complying with the performance requirements of OSHA & NFPA 70E.
Smarter: Right here at our facility in Davenport, IA, GracePorts are built and shipped within 2-3 days of ordering. This is the key ingredient of what sets a GracePort apart from the competition, as well as the option of complete customization of each individual unit.
More Productive: By providing access to PLCs and other devices safely behind closed doors, GracePorts improve productivity by eliminating PLC access steps involved in routine programming. With a GracePort, you can just walk up to the panel, plugin, and program. It's that simple!
Fully Customizable Panel Interface Connectors
Components: Countless varieties of components are available and can also be paired together in your fully customizable GracePort for any application. Whether you need something as common as an RJ45 connector or as unique as a DVI female-to-female feed-thru bulkhead, we can design and create a GracePort that fits your precise needs.
Power Options: In over 20 years of production, we've created thousands of unique variants of the GracePort with each week presenting a new opportunity and a new GracePort configuration. Thanks to our international power options, we've shipped GracePorts all around the world.
Housings: Several housing types are available and the size of your housing depends on several variables including the kinds of components you choose, the power option you want, and, in most cases, the UL rating you need. Housings options include UL Type 1, 3R, 4, 4X, & 12, stainless steel options, large housings, and hazardous location housings.
Top 10 Considerations for a Safer and More Productive ICP
Understand that ICPs pose a significantly higher risk than your other electrical panels as it involves multiple voltages.
Clearly evaluate worker qualifications and the task they are assigned to do.
Perform risk analysis and implement control measures that are appropriate by evaluating the type of task, worker qualification, and equipment condition.
Always try to implement elimination, substitution, and engineering controls in the order of hierarchy from the Risk Control Hierarchy chart as they are applied at the source of the hazard.
Always use the equipment in accordance with the manufacturers' instructions for all the listed and labeled components.
Ensure that your ICPs are provided with accurate equipment labels and descriptions per UL 508A, NFPA 79, and NFPA 70 (NEC) standards.
Ensure that your equipment is marked with appropriate warning labels with arc flash hazard information to include either incident energy or PPE category.
Provide GFCI receptacles that meet the enclosure type rating for all the accessory equipment for maintenance personnel.
Keep electrical drawings up to date and avoid energized work permits or open-door work while the system is energized.
Follow all your equipment and facility LOTO procedures.
BONUS TIP: Request a FREE GracePort USB-C sample today!

This week, we're giving away samples of our USB-C Charging Station GracePort. The USB-C Power Delivery (PD) charger allows service technicians and PLC programmers to safely charge their laptops and other handheld devices from outside the door using a USB-C charging cable.
A smaller alternative housing for power transfer in lieu of a 120V power outlet placed within a larger housing. In addition, the C2 component features a lower profile on the inside of the cabinet. The standard C1 component includes a USB-A and these components can all be configured with additional GracePort power options, housing, and components.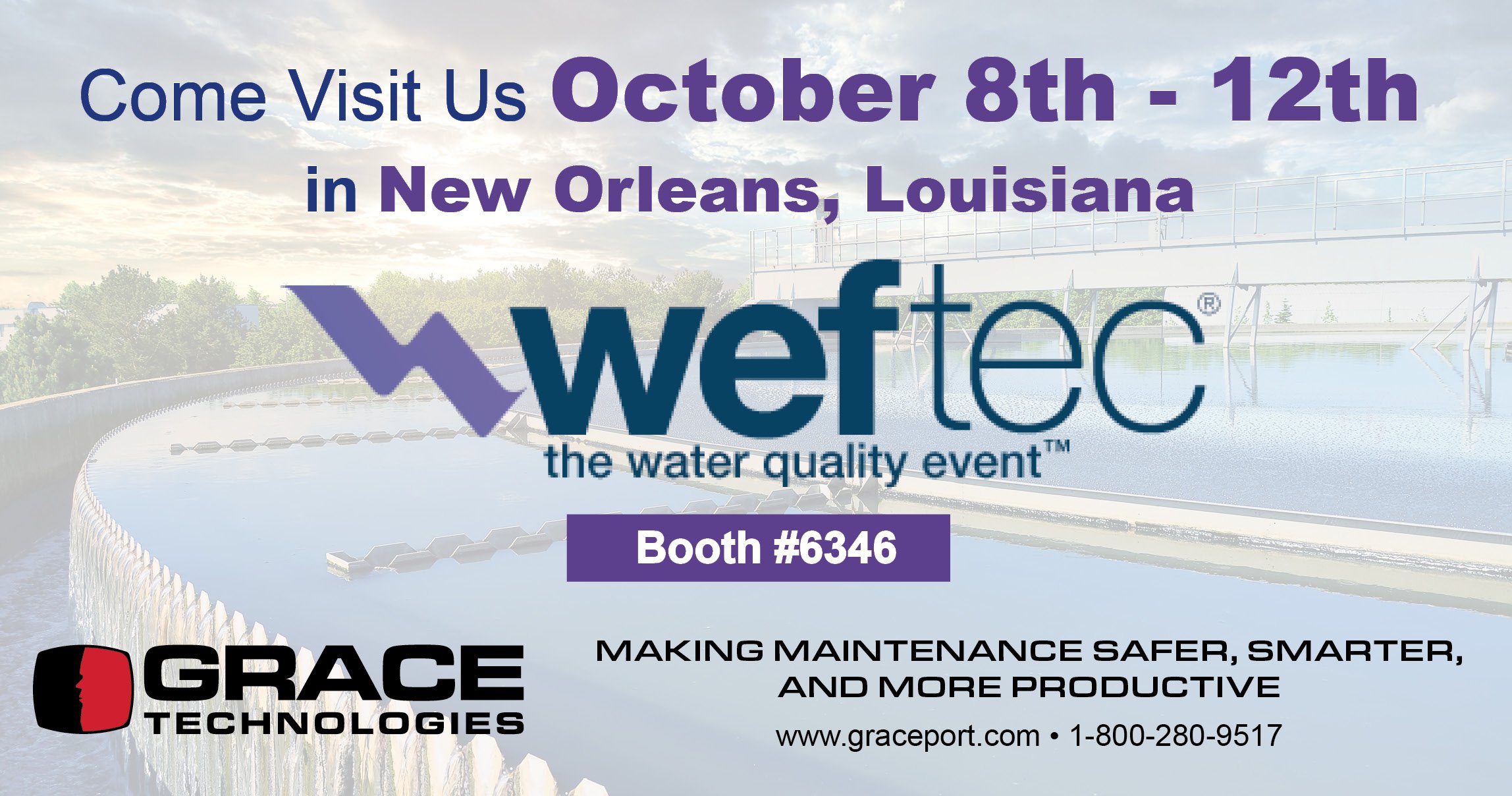 October 10-12 | New Orleans, LA | Booth #6346
Today is our final day in New Orleans for WEFTEC! Tap into the power of your community to transform the future of water. There is no better place than WEFTEC to meet water professionals from around the world and experience first-hand the best in water quality education, leading experts, the latest technology and trends, and proven solutions. Create connections and transform tomorrow at WEFTEC 2022.
---
Stay safe and have a great week!