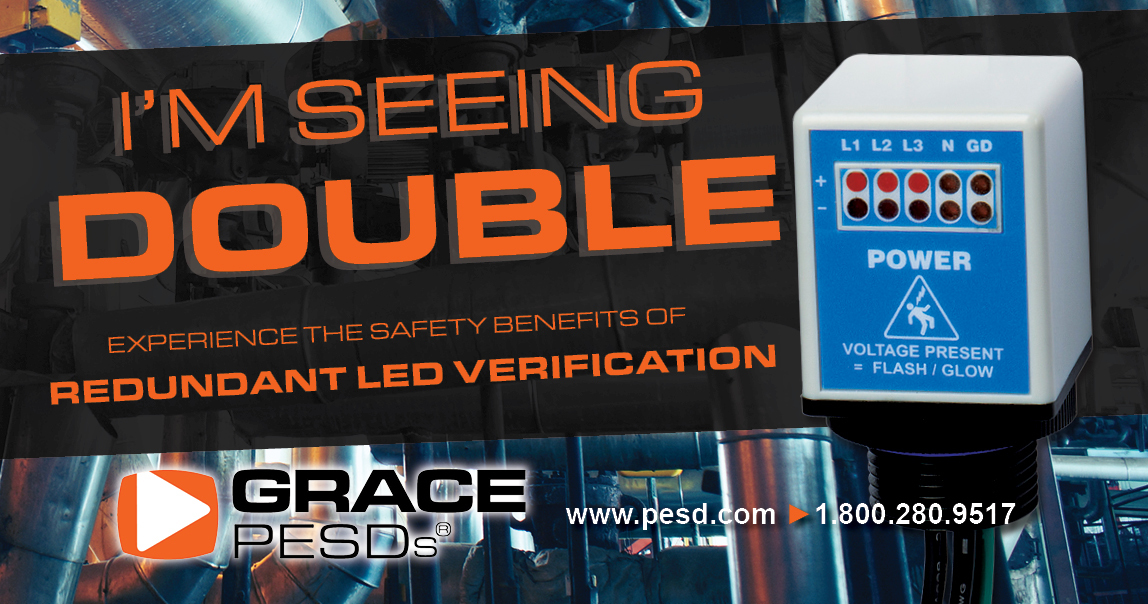 It's another HUMPDAY so that means we have another giveaway opportunity for you. This week we're offering up one of our Permanent Electrical Safety Devices (PESDs); the Flex-Mount voltage indicator! This versatile little guy can be yours be entering the weekly giveaway raffle below. If you're thinking the Flex-Mount doesn't apply to you, don't worry; we've got your back with another idea...
Our PESDs include voltage indicators, like the Flex-Mount, that are self-powered, UL listed, and permanently installed devices that visually represent presence of voltage with flashing or non-flashing, redundant LED lights.
Typically hardwired to the load side of an electrical feeder or a disconnect switch, our voltage indicators illuminate whenever hazardous voltage is present in any individual phase or stray voltage present in the ground path.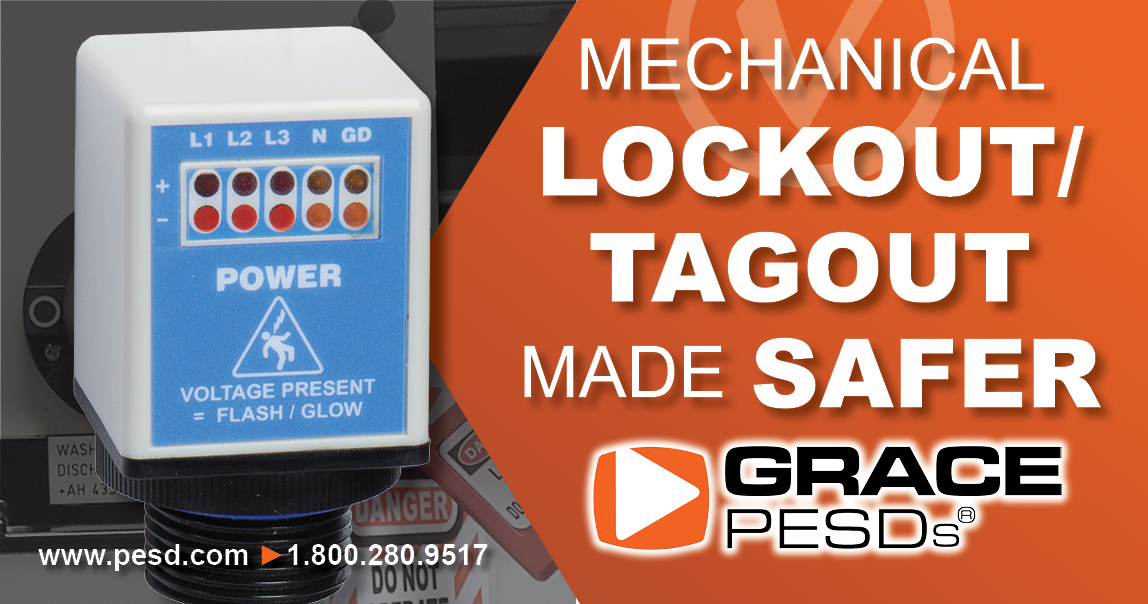 Voltage indicators greatly assist task qualified personnel with enhanced productivity and reduced risk while performing mechanical and electrical LOTO tasks by verifying the release of stored electrical energy per Article 120.5(4) of NFPA 70E 2018, and OSHA's CFR 1910.147 for LOTO.
Learn all about this unique creation of ours in our very first whiteboard video we published a few years ago:

Next week, we'll be announcing our upcoming webinar worth 0.2 CEUs which will take place on October 27, so be sure to tune into the blog for the details. We'll also be exhibiting at the SMRP Annual Conference in Louisville, Kentucky. Stop by and say hi to Don Sparks & Bhanu Srilla as they demonstrate everything from the GracePESDs Flex-Mount to our GraceSense Predictive Maintenance System.
Enter the Grace to win a Flex-Mount by clicking below
&
Have a great week!