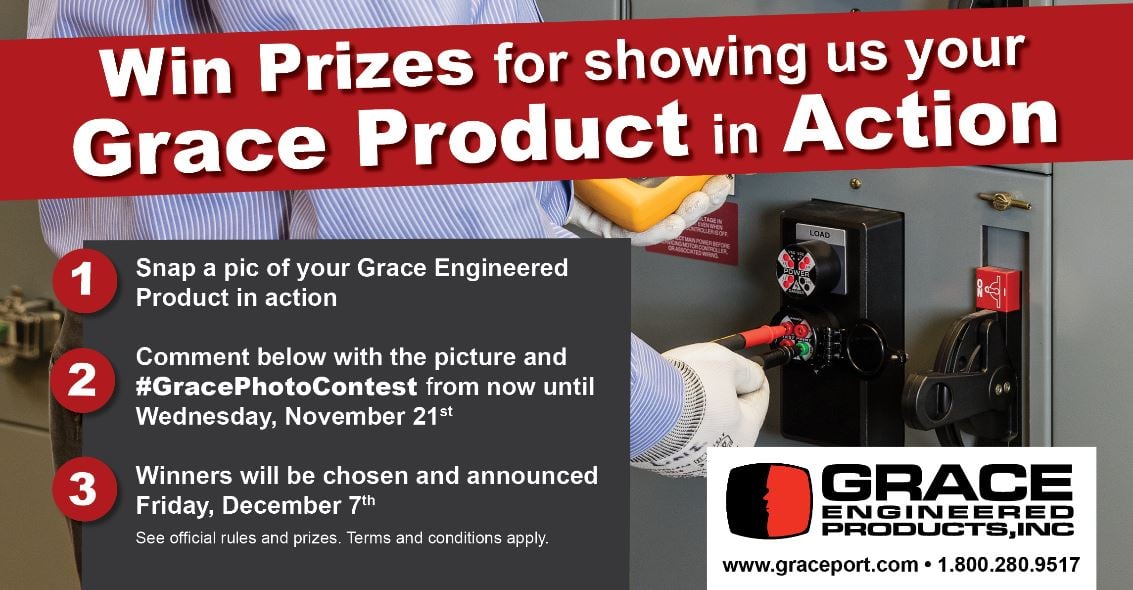 We've officially launched our Grace Photo Contest! To qualify, jump over to our LinkedIn page and post your image(s) under the Photo Contest announcement here. We will be running the contest from now through November 21 with the winners being announced on December 7.
Now I know what you're thinking... What kind of prizes are we talking about here? I'll give you a hint; where can you go on the internet to type in virtually any product you can imagine that will arrive on your doorstep within two days? That's right, Amazon gift cards will be rewarded for the top three contestants!
Additionally, any readers from the blog who post their photos to LinkedIn or directly email me their own installed GracePorts and/or PESDs pictures will also receive unique Grace giveaways. The weekly, random giveaway raffle will continue as normal, but by submitting a photo, you'll be jumping to the winner's circle!
Click the trophy below for all the details and click the LinkedIn button to go to the Photo Contest post and submit your pictures:
| | |
| --- | --- |
| | submit |
---




connect with us
---
Click below to enter the weekly Grace Giveaway Raffle
&
Submit photos for the Grace Photo Contest
Have a great week!