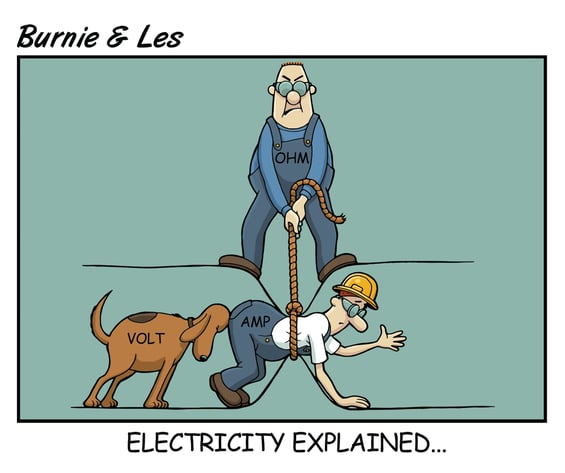 A few weeks ago, we unveiled the (ELI5) Burnie & Les comic panel based on an Ohm's law graphic we found online. For the uninitiated, "Ohm's law states that the electrical current (I) flowing in a circuit is proportional to the voltage (V) and inversely proportional to the resistance (R). Therefore, if the voltage is increased, the current will increase provided the resistance of the circuit does not change." (I didn't write that...)
We're very excited to announce that we have created t-shirts based on this design and we'll giving them away here on the blog over the next month as we lead into to Automation Fair 2017 in Houston, TX. If you'd like to register for the fair you can follow the link here. We'd love to see you there where we'll be handing out these Burnie & Les t-shirts while supplies last!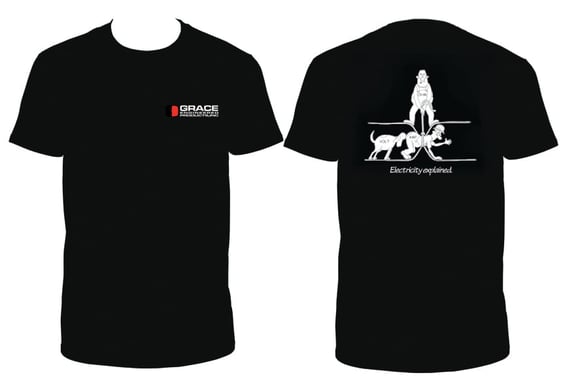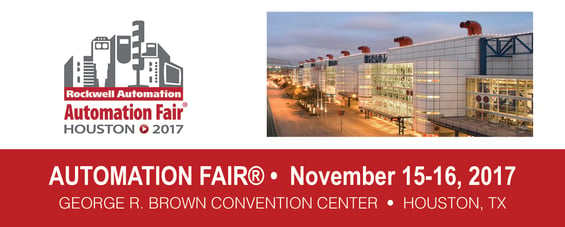 Learn about all the latest trends and how The Connected Enterprise is bringing the Industrial Internet of Things (IIOT) to life for companies around the world.
Expand your knowledge with hands-on labs, technical sessions and forums
See the newest innovations and solutions in over 150 exhibits
Network with industry experts and peers
We hope you will join us at this free event on November 15 & 16 in Houston. For event details, download the Pre-Show Program [PDF].
---