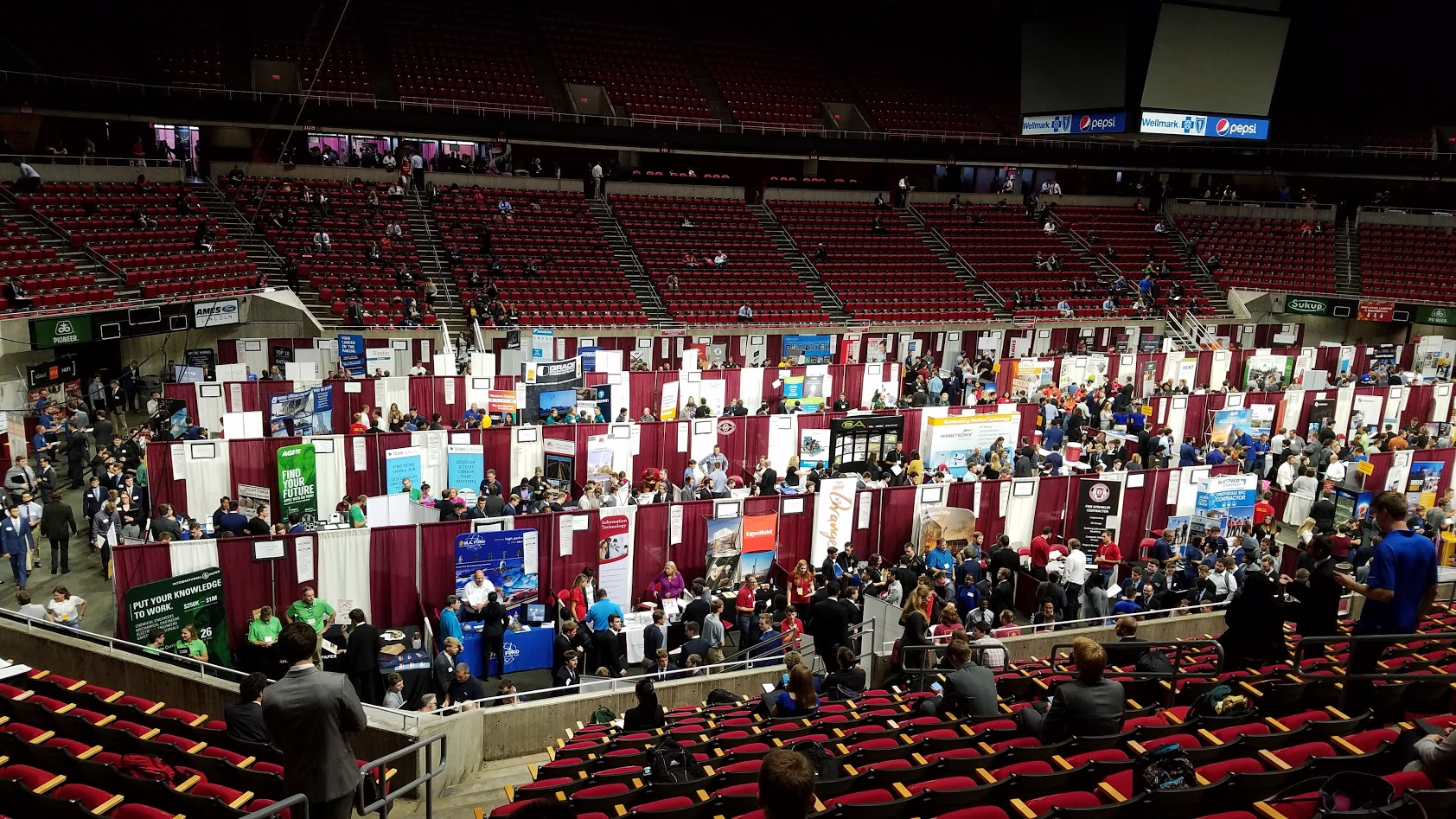 Where's Waldo: Career Fair Edition. Can you spot the Grace Engineered Products booth? Each year, we attend the Iowa State University Engineering Career Fair looking for the best and brightest of engineering students coming out of college. It's one of the largest career fairs in the nation!
According to ISU, "The Engineering Career Fairs completely fill the Hilton Coliseum and Scheman Building each February and September. Face-to-face networking is one of the most effective recruiting methods, so don't miss the opportunity to network with thousands of great students!"
This year, we sported our Better Business Bureau Torch Awards for Ethics & Top Workplaces recognition as part of our booth ensemble. On top of that, we used our Automation Fair booth backdrop which is nearly ten feet tall. We literally towered over the competition. That may help if you're still trying to find us in the first image.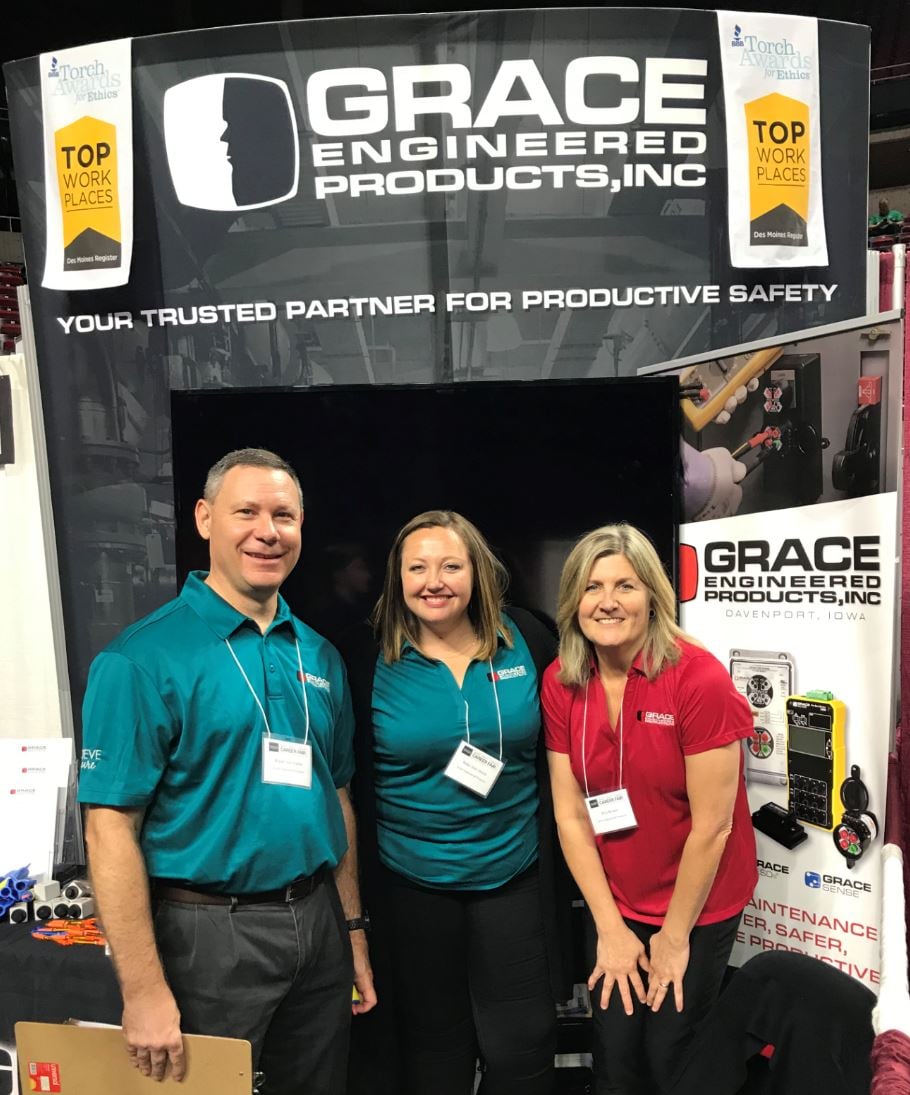 Bryan, Nikki, and Rita (left to right) were among the lovely bunch of Grace employees to attend the show and meet prospective students. We keep going back to this career fair mainly because of our success for attracting top level contacts; a few people we've met at the fair in the last couple of years are working with us today!

Stop by and say hi to Don Sparks if you are in Louisville attending The Society for Maintenance & Reliability Professionals this week! Also, be sure to take part in a very special electrical safety panel webinar that we're hosting later this month. More info can be found by clicking below: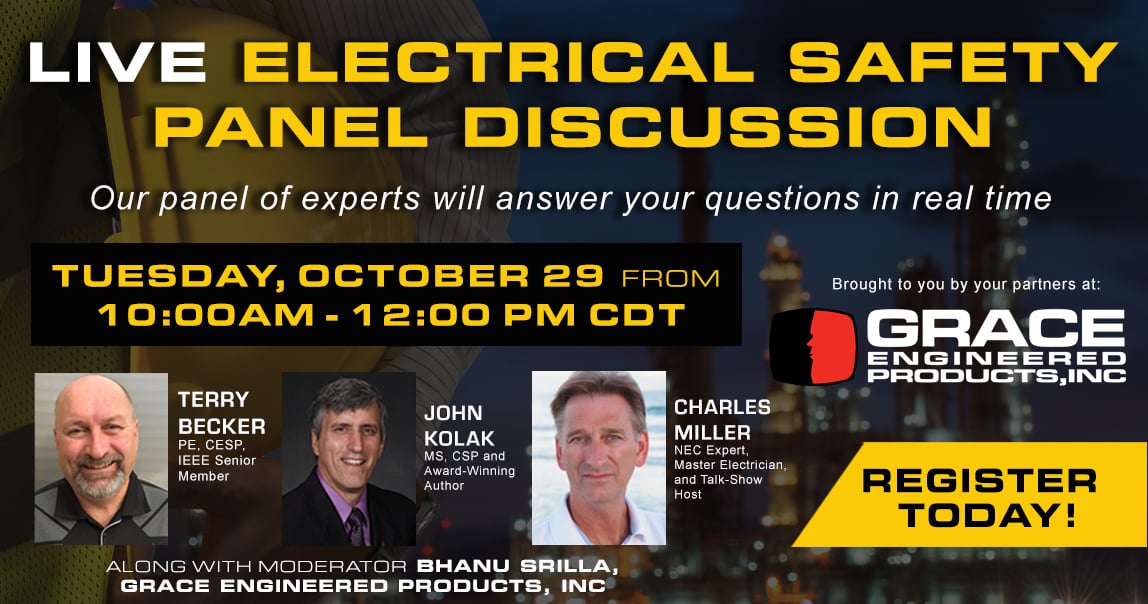 Enter the Grace to win a Flex-Mount by clicking below
&
Have a great week!