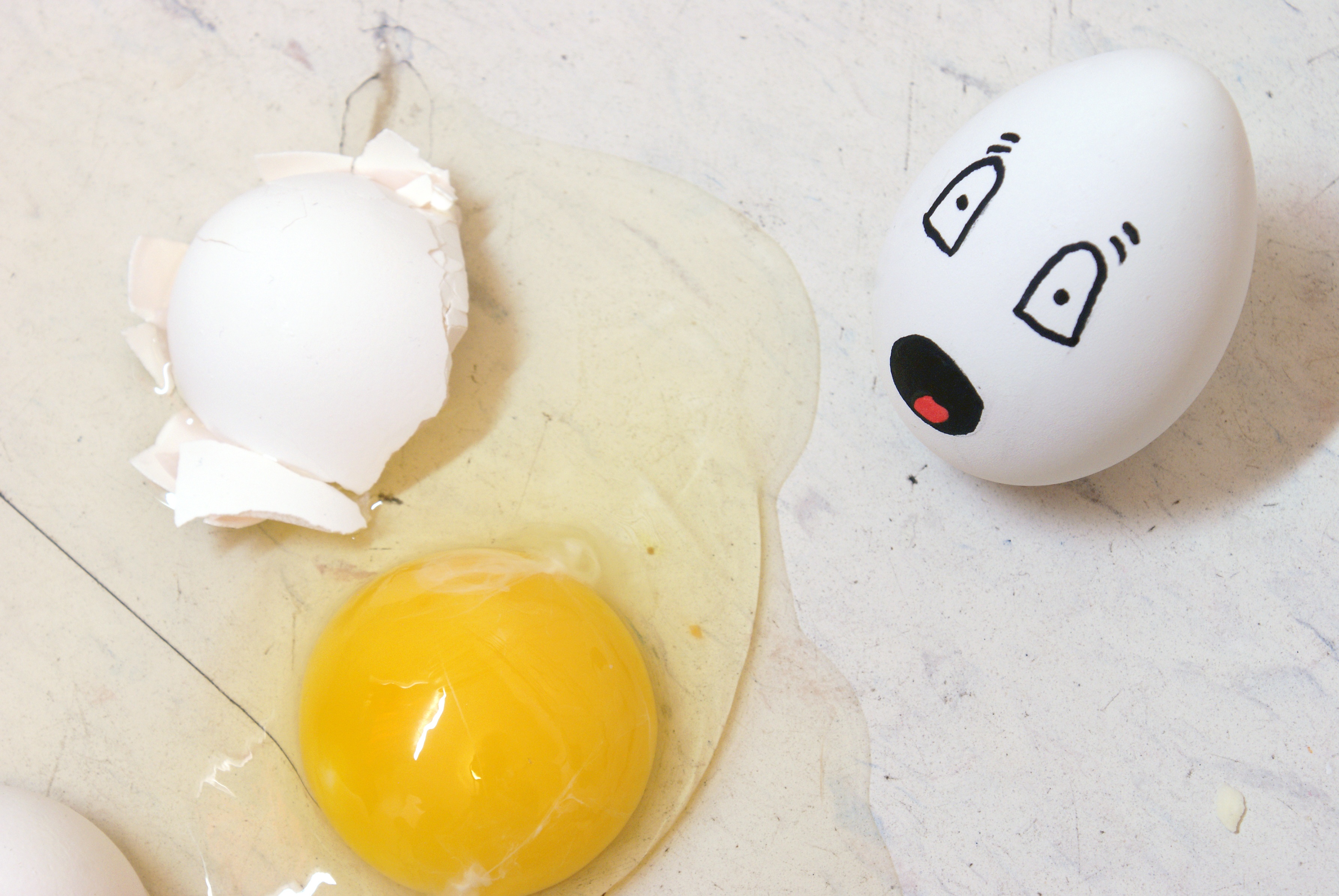 Two are better than one, because they have a good return for their labor. If either of them falls down, one can help the other up...A cord of three strands is not quickly broken. —Ecclesiastes 4:9-12
That last verse couldn't be truer. It also happens to be great advice when you're tasked with the extremely complex mission of creating a protective egg apparatus in a competitive team building activity known as the infamous Egg Drop Challenge.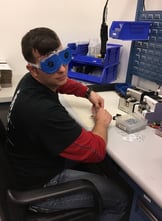 Last week, our Production team hosted the Challenge where we broke off into groups using nothing but our wits and innovative spirits (i.e. our phones were taken away). The activities ranged from the Egg Challenge to various other challenges, including Quad City trivia, and assembling GracePorts while blindfolded! Fortunately I had a Production member on my team to help us with the latter.
The purpose of the Egg Drop Challenge exercise was to demonstrate collaboration in small groups using the miscellaneous packing materials provided to create a housing that would protect a raw egg from breaking when it is dropped. The materials used each had their own cost associated with them, so to win we had to create not only a solution that kept the eggs intact, but also the most affordable solution.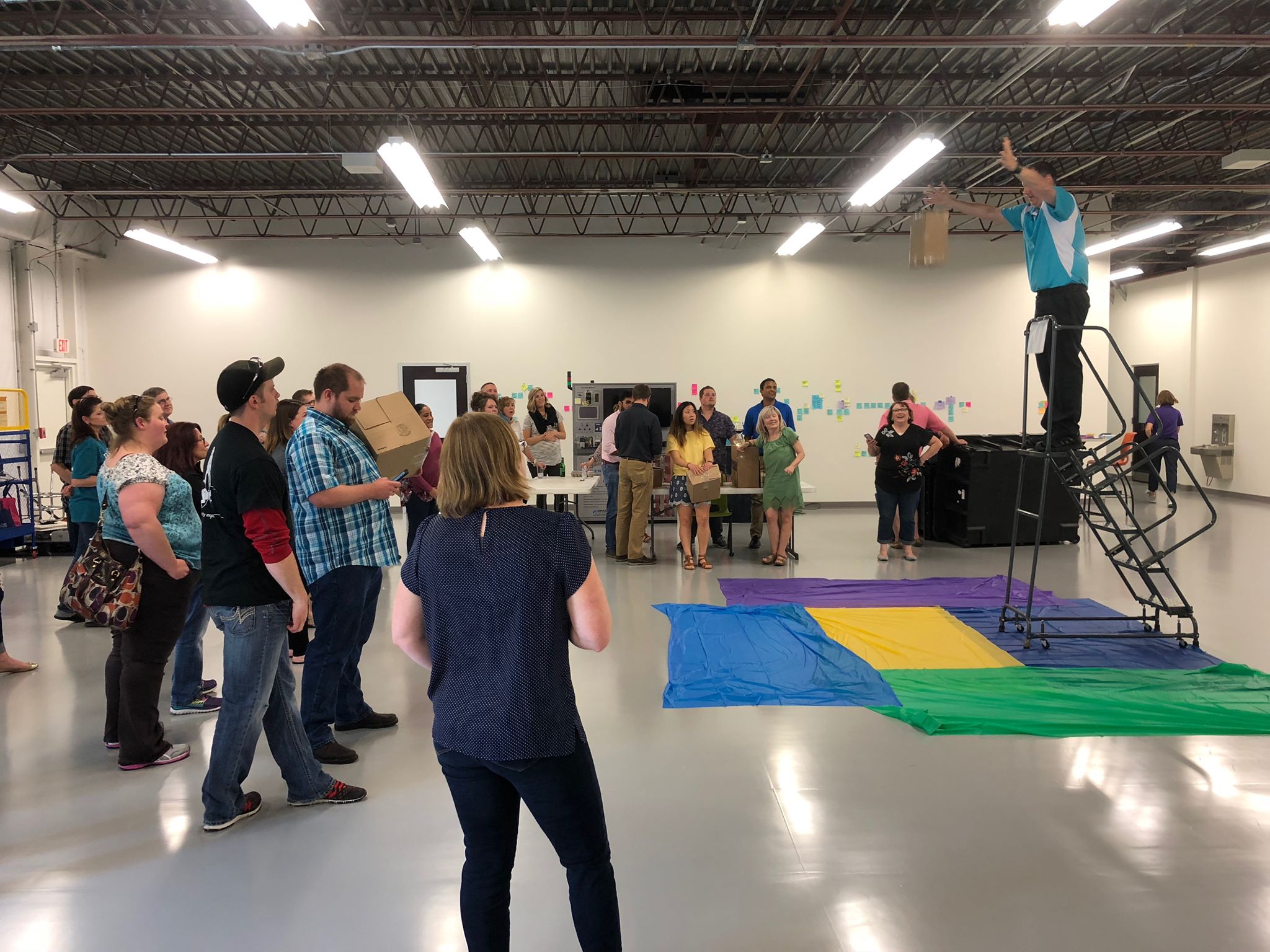 Not a single egg went SPLAT! In the end we had two victors emerge in a tie for first place, however, since there wasn't a single team whose egg broke, I guess you could say we're all winners :)
---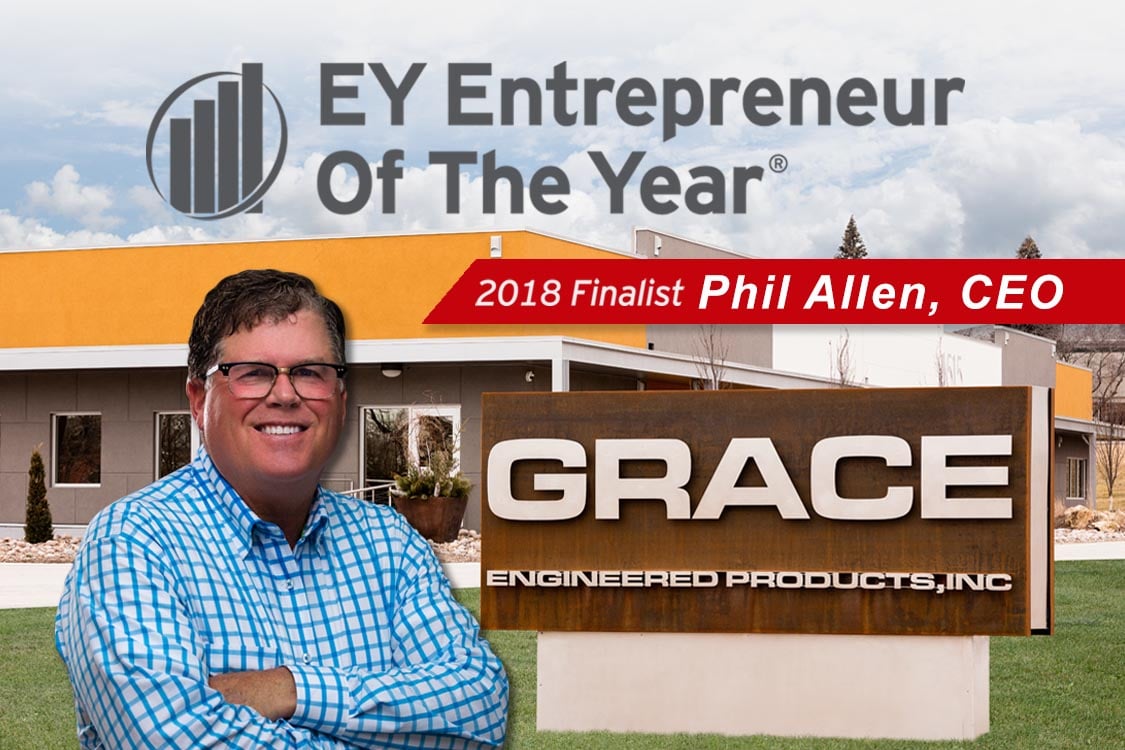 Phil has always been intrigued with what it takes to make good ideas practical in the marketplace. He loves to talk to people with great product or business ideas and explore opportunities to make it work. It's that innovative spirit that has made him a Finalist for the 2018 EY Entrepreneur of the Year Award!
Connect with us on Social Media to join the conversation and be sure to also connect with Phil on LinkedIn where he maintains an active and engaging profile centered around the world of electrical safety and innovation.
---
Have an "EGGcellent" week! (Sorry...)