Welcome to HUMPDAY's National Electrical Safety Month special where we're taking an exclusive look at our forthcoming publication in The Journal, by Phil Allen. In part four, we talk about The 'Sacred' Voltmeter Test:
The "Sacred" Voltmeter Test
With this said, will permanent voltage testing instruments ever supersede the practice of test-before-touch by qualified electrical workers? Ironically, this practice does not diminish the voltmeter's importance in LOTO, rather elevates it in becoming the worker's sole personal electrical safety tool. Exposure to voltage comes with a high risk of death, which elevates the voltmeter into their primary personal safety device during LOTO. For certain occupations like pilots, high-rise window washers, or electricians; equipment failure often equates to death. In these workplace scenarios, workers personally verify proper equipment operation and suitability before starting their work task--pilots don't fly unless they perform a thorough pre-flight check, and electricians never touch conductors without checking for voltage with their voltmeters. Therefore, voltmeter testing remains an absolutely necessary and non-negotiable safety step before electricians work on conductors.

Technology will continue playing its role in providing innovative risk reduction tools and strategies resulting in more safety and productivity for employees working on and around electrical energy. However, fundamental electrical safety principles, like test-before-touching electrical conductors, will remain intact for quite some time. Future technology will eventually rewrite the rules of electrical safety, but until then some things will remain the same.
Philip Allen is the CEO, Owner, & Founder of Grace Engineered Products, Inc. in Davenport, Iowa. He is a thought-leader and innovator in electrical workplace safety and holds four U.S. Patents on innovative electrical safety products. His passion for innovation helped make Permanent Electrical Safety Devices (PESDs) and the GracePort® a household name among the industrial electrical community.
---

---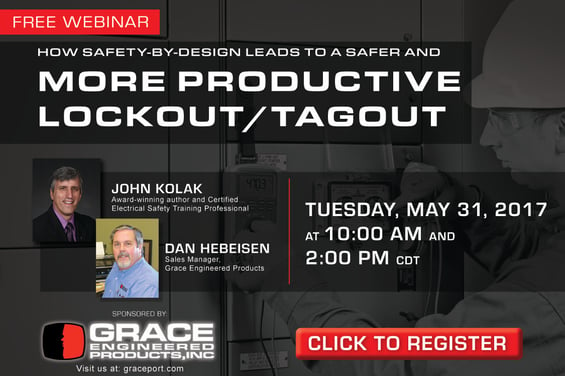 ---
Hit the giveaway button below for unique weekly prizes!