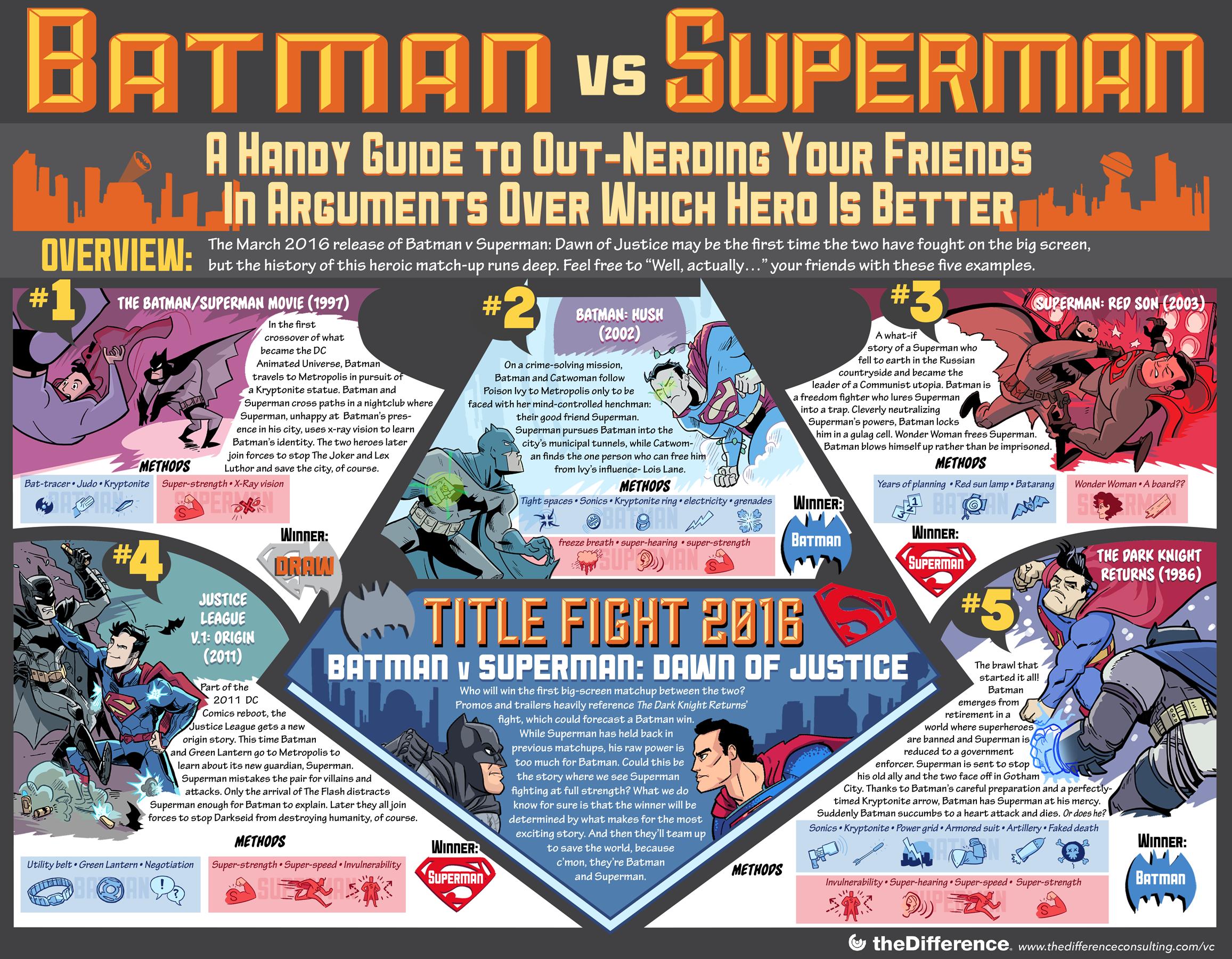 I was a Batman character just about every year for Halloween in my childhood. I frequently watched episodes of the campy 1966 Adam West show, Batman: The Animated Series, and I also collected way too many of the toys. The first decision in my life that put me between a rock and a hard place was around age 5. While watching a "new" episode of Batman (1966) my best friend across the street invited me over to play. My parents recognized the internal conundrum I was struggling with and gave me the choice of either going to my friend's house or finishing the episode, as it was getting late. I chose to finish the episode (he understood).

Having said all that, you can probably gage the level of enthusiasm I have going into this weekend's iconic showdown. This marks the first time in history these characters will show up together in live action, and also introduces Wonder Woman to the big screen. Needless to say, with DC's Batman v. Superman coming out this weekend and Marvel's Captain America: Civil War on the horizon, it's a good time to be a comic book geek, considering how far we've come...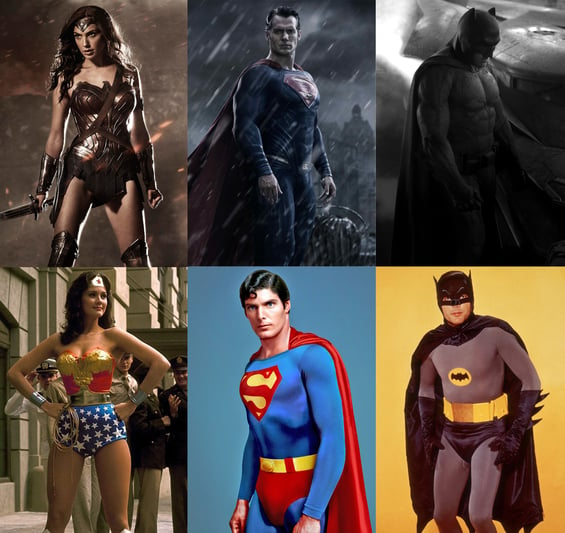 As you can see from the infographic at the top (which you can click to enlarge if you're still geeking out with me), this particular clash of titans will mark the tie breaker for the history of battles between these characters. But does anybody really win when our heroes fight one another? I'll tell you #WhoWillWin; the audience... and Batman. Batman will win.
Many fans dismiss the idea that an "ordinary" man could stand up to someone with the powers of Superman. Fair enough. However, definitive Batman (voice) actor, Kevin Conroy, weighs in:
"[Batman] is an extraordinary man. He's always had to rely on his wits. He's had to think his way out of things. He's had to create devices, create machines, and he thinks on so many different levels. He's such a complicated guy, and that's why I think audiences relate to him so much, because they know he'll always manage to work his way out of something. Batman can think his way out of things. He can create his ways out of things, and that's power."
---

North Central Electrical League is the bridge between all sectors of our Electrical Industry. Through NCEL, members come together to develop, expand and protect all interests in the Upper Midwest's electrical industry. We continue to do this by providing discussion forums on hot topics and offering various outlets for peer interaction. We provide such venues so that our members are educated and remain important assets to our industry.
Minneapolis Convention Center, Minneapolis, MN
EXPO Exhibit Hours:
Wednesday, April 13: 10 AM – 6 PM
Thursday, April 14: 10 AM – 4 PM
#NCELEXPO
---
Please keep your thoughts and prayers with the people of Brussels this week for the senseless tragedy that has impacted their everyday lives.