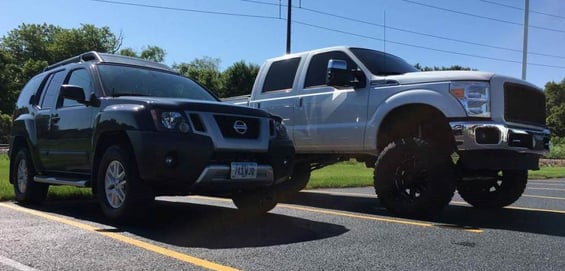 Someone jokingly mentioned that we should run over a GracePort®+ with a truck to see how durable they are. Conveniently enough, we have an employee who drives to work in a vehicle that is just shy of being considered a monster truck. For scale, I parked my Xterra next to it in the photo above. As you can see, it makes my SUV look like a Smart car...
In last week's giveaway survey, I asked if we should make a GracePort®+ Demo Derby video. After MANY positive responses, I believe the people have spoken and if there's one thing The O'Jay's have taught me; it's that you've got to give the people what they want!
So stay tuned for that video (I'm thinking if we get enough hype, they'll actually let me make it).Of course, if the truck can't beat it, one reader suggests, "Not only should you do the GracePort® vs. Truck video; you should follow MythBusters tradition; if it doesn't break, increase the size of the truck/vehicle until it does!"
While running it over with a truck is great and all, another reader suggests that maybe we should shoot a real-world application video. "Have a GracePort® speared by a fork truck at full speed. Something that may actually happen to your product rather than a monster truck. Who has a monster truck driving around in their facility?"
Great question and we'll come back to it in this week's giveaway survey, but that's an even better suggestion! Although, I'm positive that our facility's safety procedures will not allow us to knowlingly take a fork truck at full speed and spear a GracePort® with it. If only we had access to those MythBusters and their crash test dummy, Buster...
Results from last week's survey and current hype level: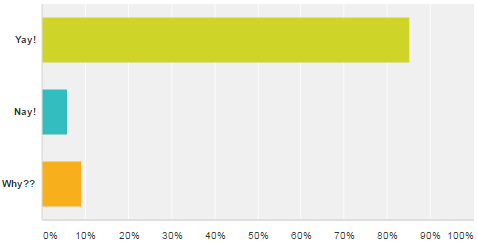 (Statistically speaking, 15% of people don't know what fun is!)
---

Grace is conducting a survey on IP Ratings for GracePort® housings and we'd welcome your valuable input. The IP Code (or International Protection Rating) classifies the degrees of protection provided against the intrusion of solid objects, dust, accidental contact, and water in electrical enclosures. The standard aims to provide users more detailed information than vague marketing terms such as waterproof.
For a chance to win a $100 gift card, complete the following survey:
This is NOT the weekly giveaway survey. See below.
---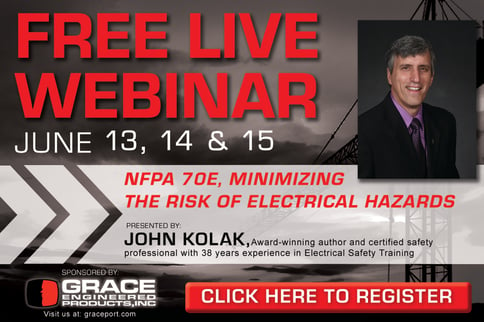 Last chance to sign up for our live webinar today at 3:00 pm!
---
Last week's YETI winner was Jim from M.G. Newell Corp. Congrats, Jim!
Hit the Giveaway button below for a chance to win a YETI Colster!
Please "keep your drink as cold as science allows" responsibly.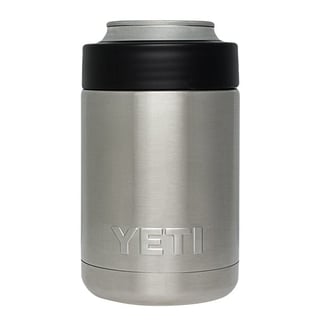 Lastly, and sadly, our flags are at half-staff this week as we remember those who were victims of a horrible and tragic attack this past weekend. Please keep their family and friends in your prayers during this time.