We're Safe & Sound!
Just Trying to Get the Lights Back On...
Update on the Derecho Storm: After what I can definitively say has been a bizarre couple of days in an already bizarre year, I am happy to report that myself and many of our remote workers have restored power and internet in our homes. However, at the time of writing this our building power is still down at Grace. We do have a generator running power to our server, so we're doing our best to stay up and running in the midst of what has been one of the most devastating storms our city has ever seen.

Just outside my neighborhood, we have this "Welcome to Davenport" signage that currently represents the state of our city and many others that were impacted by this hurricane-like storm that unforgivingly swept through the Midwest. But we're hanging in there! If you're still having issues contacting us, please bear with us as we get everything back online. We'll post to our social media once everything has been restored. Thank you for your patience!
This storm had me thinking a lot about hindsight. Like how I should have pulled the garbage bins into the garage to prevent going on a scavenger hunt for them. And why did I park my truck outside the night before under a giant oak tree? I could have easily prevented becoming a hindsight specialist by following the weather reports more closely and practicing what we've been preaching at Grace Technologies about predictive maintenance. It wasn't until I looked outside that I realized it was too late...
There's so much that simply cannot be prevented, like the forces of nature that rampaged through our hometown a couple days ago, but for everything we can prevent, we should try our best with all the tools we have at our disposal. By predicting the weather, we can prevent collateral damage. And before this weather analogy gets too tired, I can now say from firsthand experience that it's better to have technology looking out for us than to rely on our own past experiences where things had to go very wrong before we learned how to make them go right next time!
How IIoT Can Stop Being a Buzzword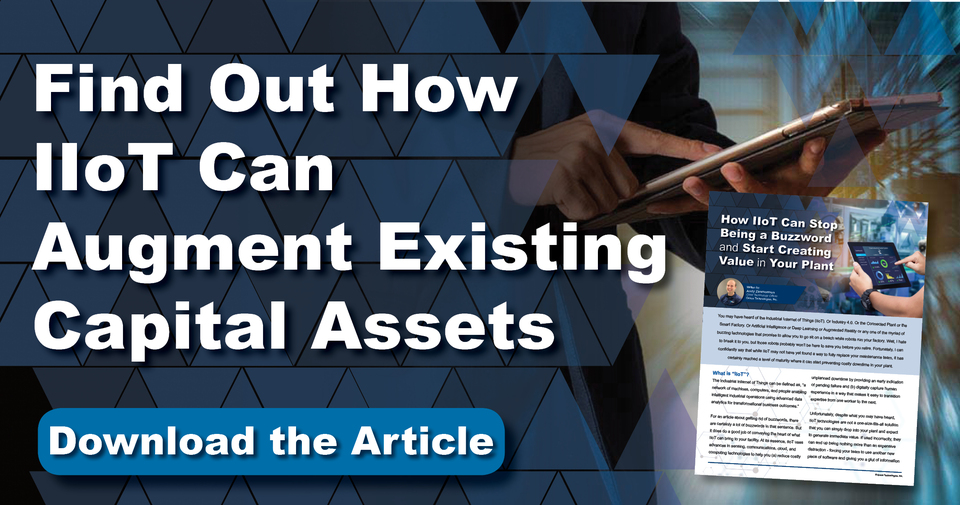 If you want to learn more about what we've been working on with predictive maintenance and IIoT, consider reading this article by Andy Zimmerman. He's not a weatherman, but he is our CTO and the architect behind our GraceSense Predictive Maintenance System. I've recommended a lot of articles over the years on this blog, but I will say, this newest one from Andy is my favorite because it perfectly captures how something new like IIoT can seem so overwhelming and how to distill all the noise into an application that works for you.
The Factory Futurist Podcast

Don't miss the incredible connections and conversations being made on the Factory Futurist podcast with Drew Allen. Be sure to check out our latest episode. New episodes coming soon!
Subscribe to the Factory Futurist podcast:
Google Play
iTunes Podcasts
Stitcher
TuneIn
iHeartRadio
---
If you're living in the Midwest and were impacted by the derecho storm, our prayers are with you!
We hope you all are safe and that everyone will see restoration soon.