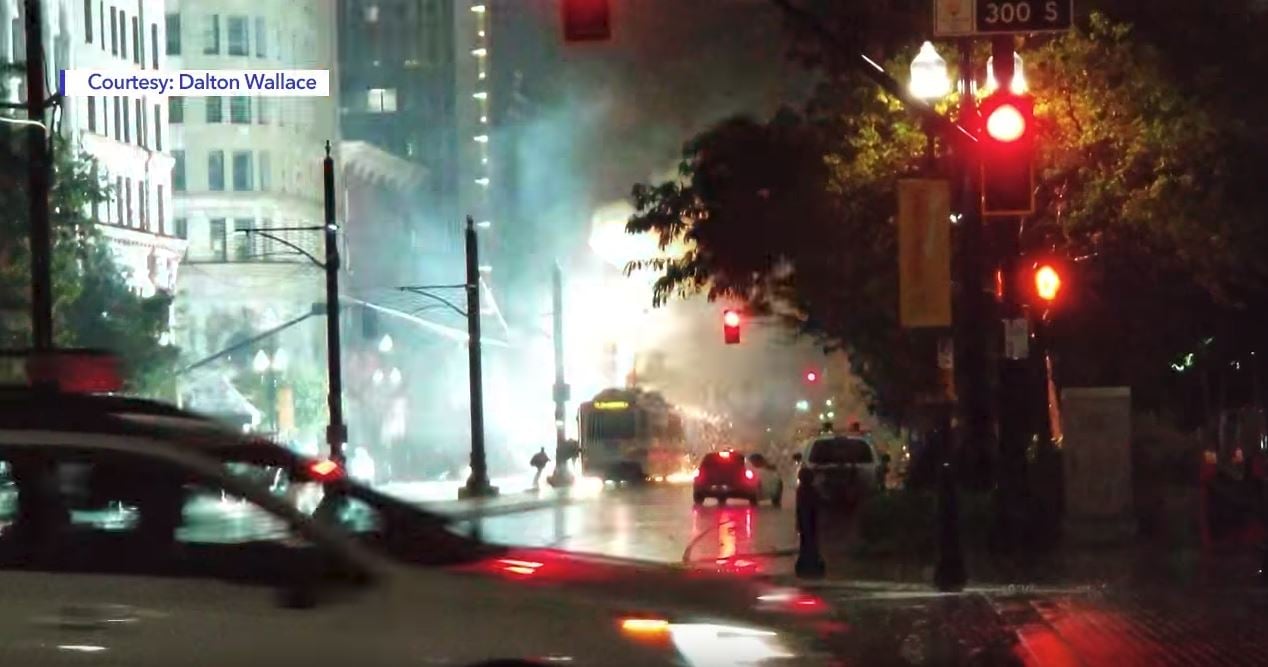 The first thing that came to my mind when I saw this explosive incident captured and recorded was Ozzy Osborne. This must have been the train he was referring to. Thankfully, by the miracle of safety-by-design, everyone was able to disembark safely.
With thirty people aboard, a Salt Lake City train erupted into sparks when a wire that powers the train malfunctioned, according to a news report from FOX 13 Salt Lake City. In the video captured by pedestrians below, as well as a passenger on the train, you can see what went down.
While many onlookers captured the event on their phones, it was heartwarming, to say the least, that you can spot a few local and fearless heroes who leapt into action.
Although their acts were courageous, we all know how dangerous these situations can be, as one professional put it, "I am just a layman, and not an electrician, but you couldn't pay me enough to stand on wet pavement and touch that thing."
Another chimed in in response to his comment, "I'm an electrician and you could pay me to touch it, but it would be a hilarious amount of money while I'm in full PPE."
Lastly, an electrical engineer insightfully weighed in on the subject saying:
These cases are unusual and rare, but are part of the original design with appropriate and advanced safety features (HOORAY FOR STANDARDIZATION AND SAFETY REGULATIONS!).

Yes, there was a high voltage incident of some kind but the bright lights indicate a chain reaction of safety gear creating a domino effect to protect human life.

Think of it like why GFCI outlets are required by code in bathrooms and how it has greatly reduced people dying from a hairdryer falling in the bathtub, etc. When someone grabs the doorknob or rings the doorbell, they have been isolated from the incident by design.

There are various levels of overcurrent and ground fault protection (fuses, circuit breakers, relays) and my theory is that the tops of the trains are designed in such a way to carry a rogue current around the passenger cabin on insulted ground wires, moving it through the wheels to underground rods below the rail to ensure the event will not transfer to/through a path that is proximate to humans.
---

Click on the image just above to view our trade show calendar. This week, we are live at the 2019 IEEE Electrical Safety Workshop in Jacksonville, FL. Stop by and say hello if you are attending!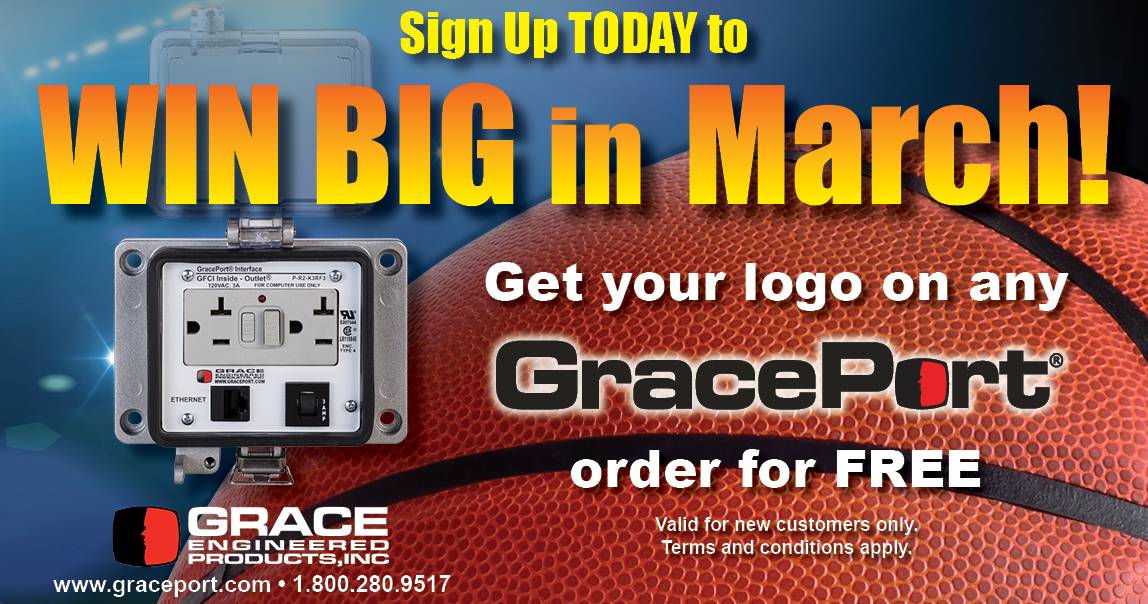 Enter our GracePort March Madness event! All you need to do is submit your info and company logo for your next order to receive free logos printed to the face of your GracePort for life!
Register for our FREE monthly electrical safety webinar. This month we have a new presenter and will be talking about NFPA 70 NEC in regards to motors and controllers. All attendees will receive a certificate of completion for 0.1 CEUs.
---
Enter the Grace Giveaway Raffle by clicking below
&
Have a great week!