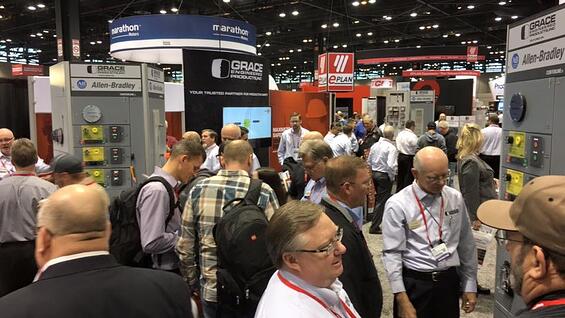 We're just one week away from our largest trade show event of the year! Each year, it's a long road to Automation Fair where we prepare to debut new demos for our booth and showcase the latest product line-up. It's also a bit of a reunion for the entire Grace family as all of our outside sales members and representatives come together.
This year, we're back in Chicago, the home of my very first Automation Fair. I remember being completely overwhelmed at what Grace was a part of back then during my first few months.
This will also be our second year as members of Rockwell's 20+ Club. Grace is one of a handful of other businesses who have been partners of Rockwell and attended Automation Fair since the beginning.
Check out a couple of throwbacks below. Last year, Drew debuted our GraceSense™ Predictive Maintenance System of IIoT smart devices. If you plan on attending, we have some suprises in store for what's on display here. I don't want to spoil anything, but it may look a bit different...
And finally, the first time I was introduced to these incredible characters was with our Automation Fair 2015 Burnie & Les comic. Will they be at Automation Fair 2019? Stay tuned to next week's HUMPDAY to find out!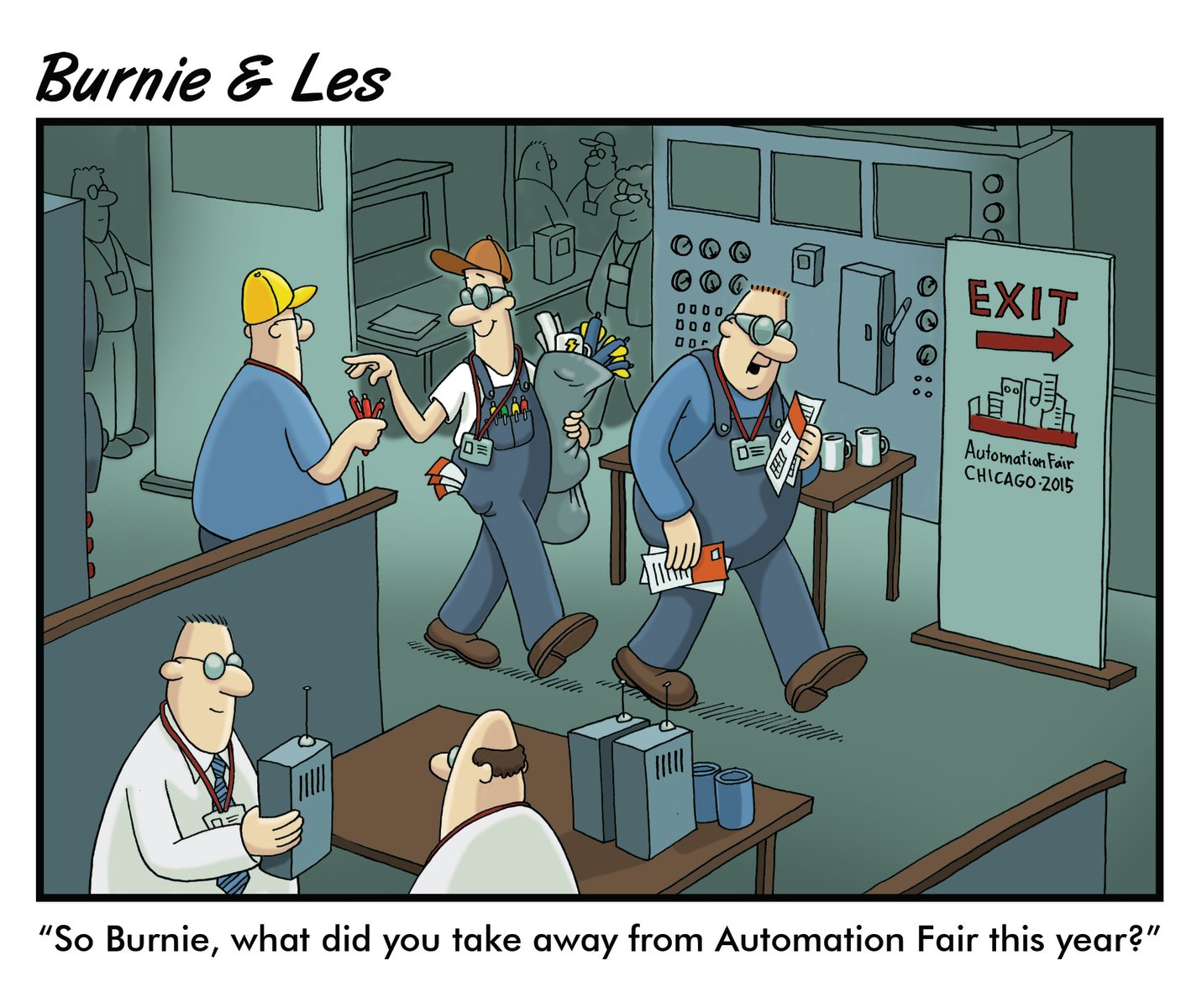 This one was inspired by an episode of The Office where Michael goes to a trade show and his mission is to collect as much S.W.A.G. (Stuff We All Get, or promo items for the layman) as possible.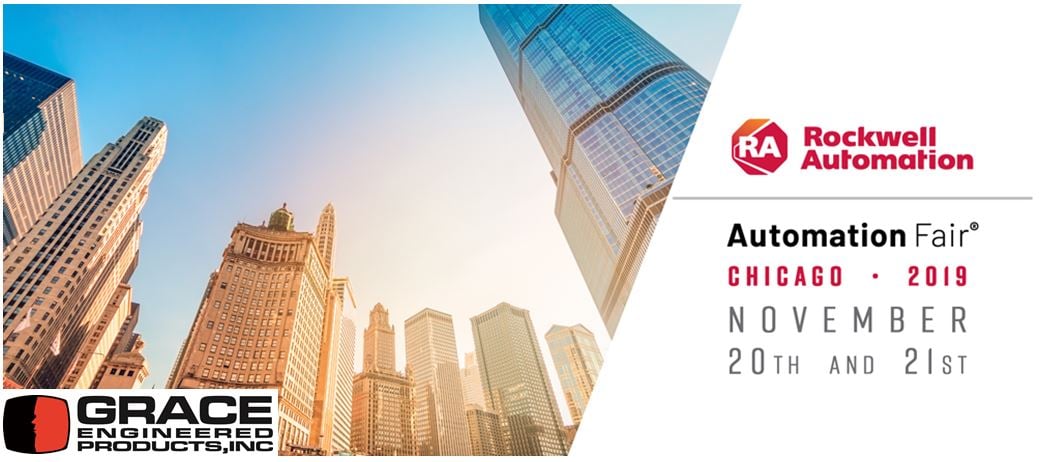 If you plan on attending Automation Fair 2019 in Chicago, stop by Booth #912 to see all the latest and greatest from Grace. We hope to see you there!
Enter the Grace giveaway raffle by clicking below
&
Have a great week!