Happy Cinco de Mayo! That means we're five days into National Electrical Safety Month. During the month of May, the non-profit organization, Electrical Safety Foundation International (ESFI), leads the conversation by promoting electrical safety in both the home and workplace. You can check out the important at-home and in the workplace resources they have published on their website by clicking here.
"Each year, thousands of electrical workers are killed by not following simple procedures such as lockout/tagout and test before you touch," said ESFI President Brett Brenner in an interview with EHS Today. "Our goal is to reduce workplace complacency and make sure electrical safety is top of mind while performing all electrical tasks."
Electrical Safety Fast Facts
Lockout/Tagout (LOTO) dropped in rank from #4 to #6 last year in the 2020 OSHA Top 10 most cited violations list with 2,065 total violations; 541 less than the previous year.
According to OSHA, compliance to LOTO procedures prevents an estimated 50,000 injuries and 120 fatalities per year,
Approximately 187 fatalities occur each year, according to OSHA. For every 13 electrical accidents that occur, 1 worker dies.

Each workplace death costs the U.S. economy $5 million, according to the Consumer Product Safety Commission.

OSHA's Office of Regulatory Analysis states that for every $1 invested in safety and health programs, companies can expect a return of $4-$6.
Like ESFI, we have penned many articles recently highlighting the importance of electrical safety and awareness. For National Electrical Safety Month, we will post them here in one place. Check them out below and also register for next week's FREE webinar!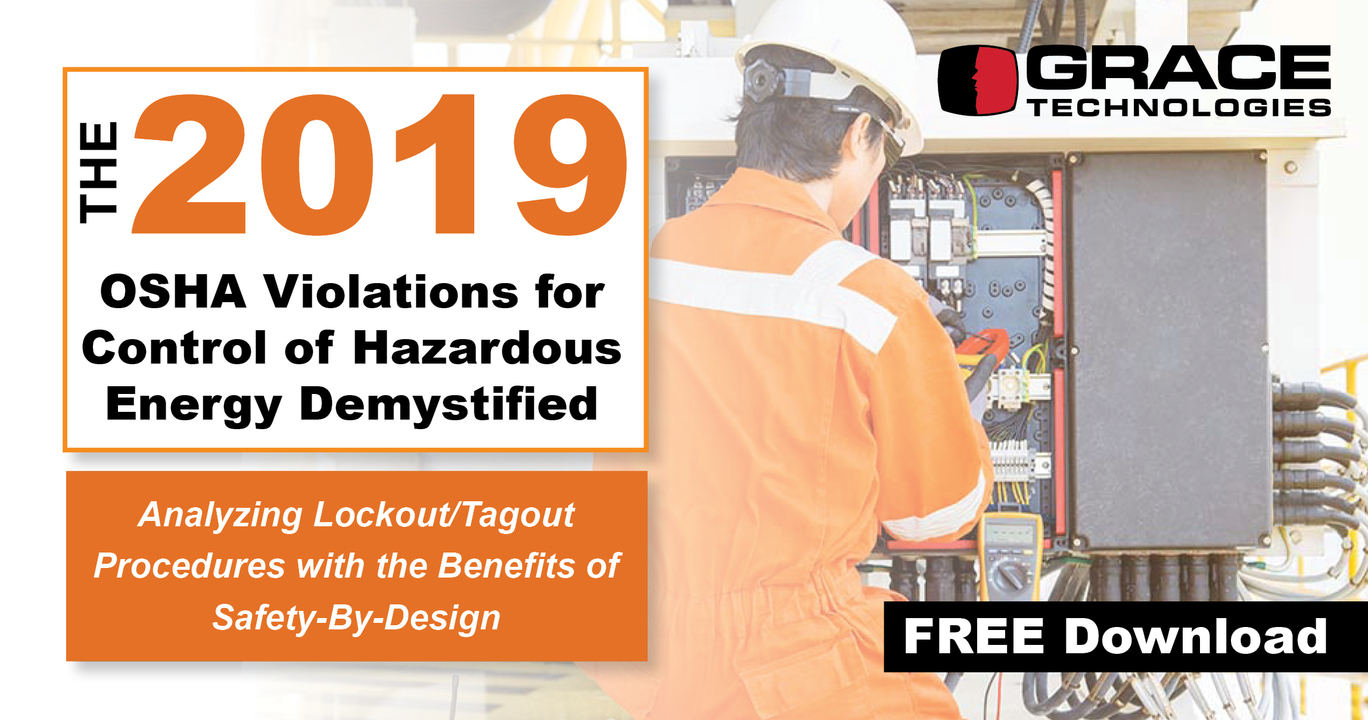 After much delay due to the pandemic, OSHA has released the Top 10 Most Cited Violations for 2020 and we know LOTO dropped to the number six spot on the list. However, the list this year does not go into detail about what specific sections of the code were in violation.
The most cited sections of LOTO for 2019 are detailed in this article, The 2019 OSHA Violations for Control of Hazardous Energy Demystified. This data is still as relevant as ever, considering OSHA has reported that they received 15% more complaints in 2020, but performed 50% less inspections due to the pandemic.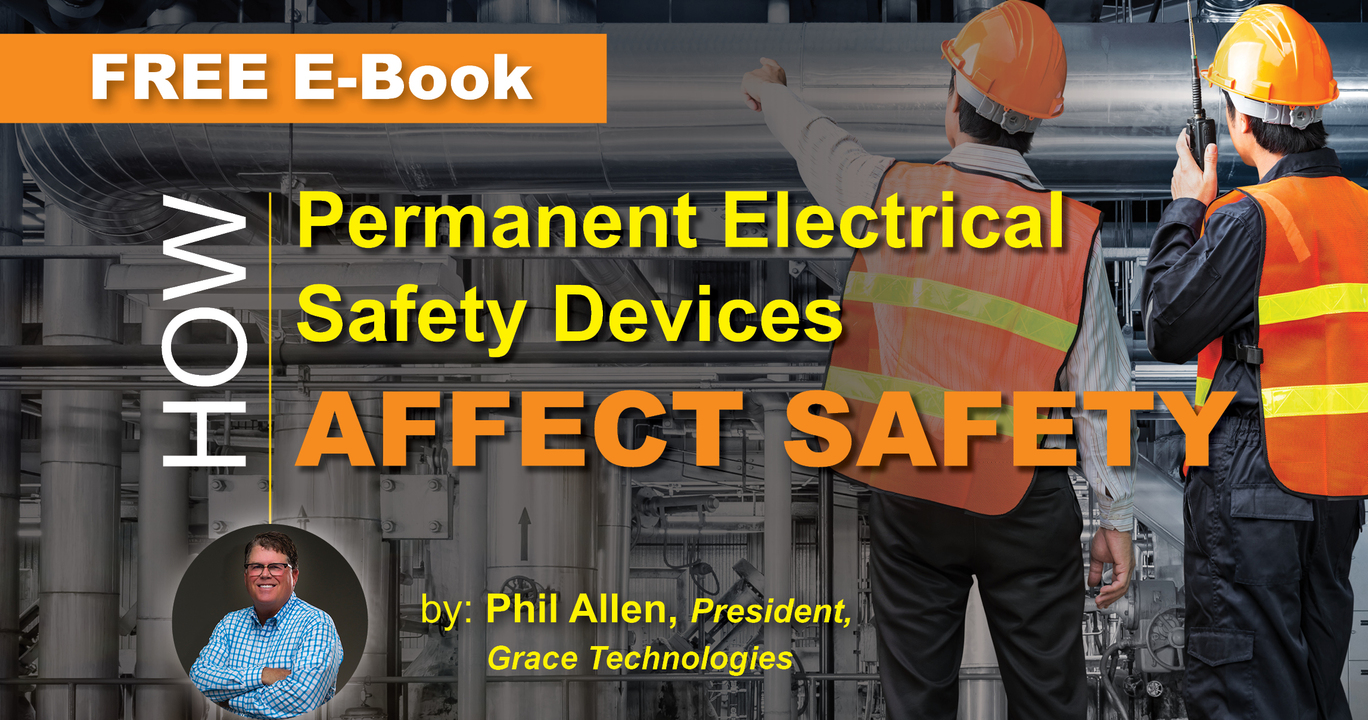 Find out what Grace Technologies Founder & Chairman, Phil Allen, thinks of the future of the Absence of Voltage Test in this article that includes How to Reduce Risk in Isolating Energy, UL Response to GracePESDs, the GFCI analogy, and innovation beyond compliance.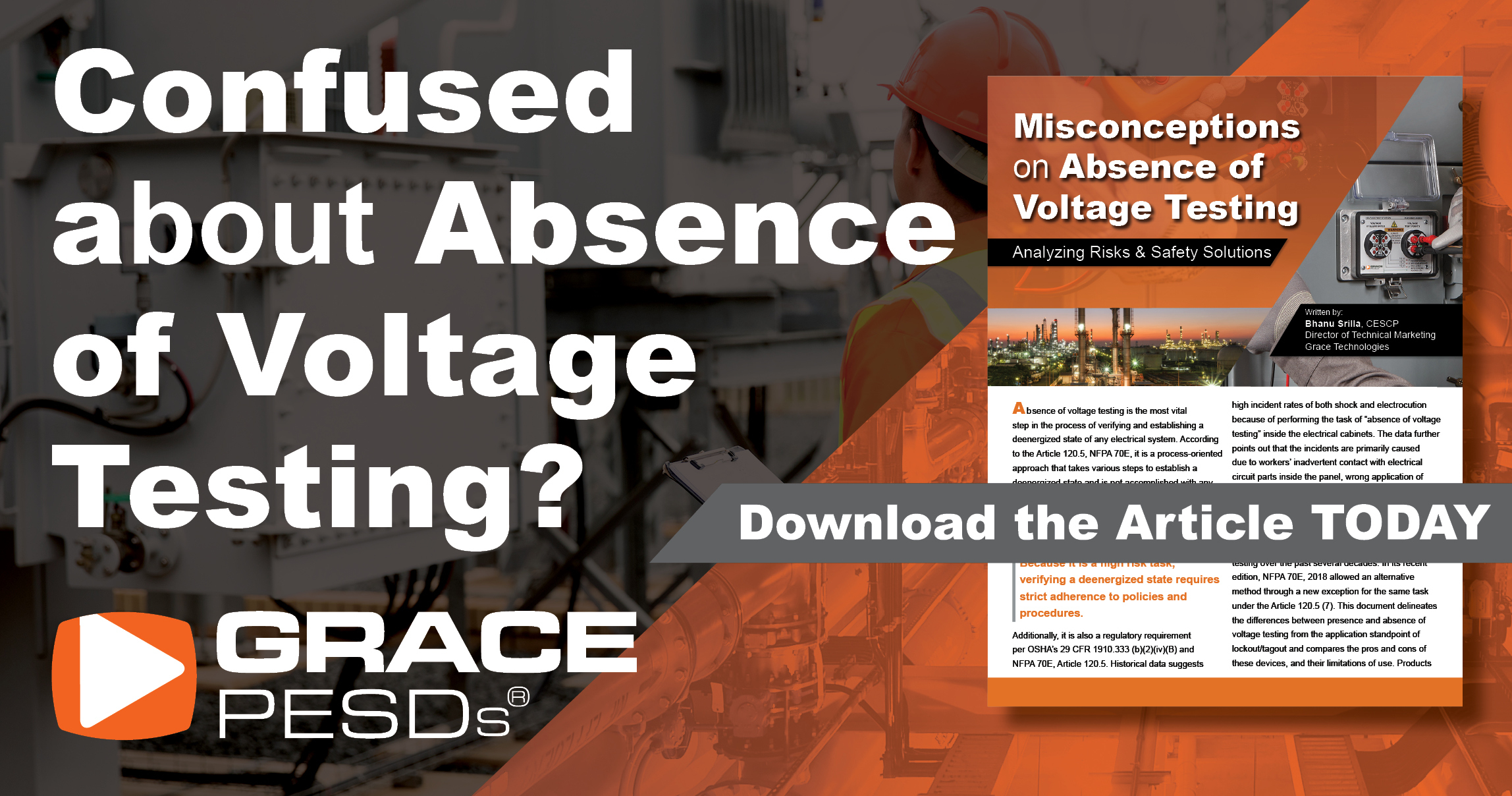 Absence of Voltage Testing is a hot topic among safety experts and electrical safety product manufacturers right now. This comes in the wake of a recent revision to NFPA 70E with Exception No. 1 of Article 120.5 (7). We have a few folks at Grace with decades of experience in this sector who have helped pull together the clearest interpretation of what Exception No. 1 means for Absence of Voltage Testing and GracePESDs. Download this article today to demystify the misconceptions.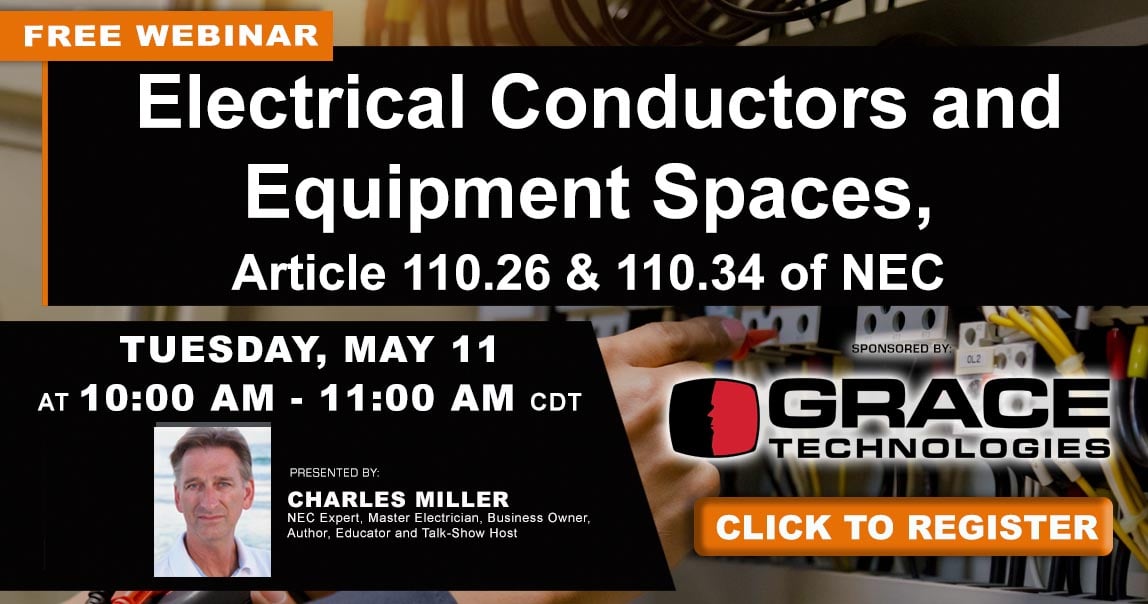 Registration is now open for our next FREE webinar: 'Electrical Conductors and Equipment Spaces - Article 110.26 & 110.34 of the NEC presented by
Charles R. Miller
, master electrician, business owner, author, educator, and talk-show host. Click here to register today!
Article 110 in the National Electrical Code (NEC) covers general requirements for the examination and approval, installation and use, access to and spaces about electrical conductors and equipment; enclosures intended for personnel entry; and tunnel installations.
This webinar will cover requirements in Part II, 110.26(A) through (E) in the 2020 edition of the NEC. This webinar will also discuss some of the requirements in Part III.
---
Stay SAFE and have a have a GREAT week!