We're excited to share the news with you that we've been nominated for the Plant Engineering 2023 Product of the Year program! According to Plant Engineering, the "Product of the Year (POY) program is the premier award for new products in the manufacturing and non-manufacturing industries. The annual reader-choice program provides Plant Engineering's audience with information about the top new product in their fields. 2023 will mark 35 years of the POY program."
Check out the official Plant Engineering POY webpage for more information. Winners are chosen by popular vote which is why we're asking for your help. Please help us bring home the gold by casting your vote! Follow these simple steps to participate:
Create an account before voting.

View the complete list of nominees and cast your votes in each category

Note that you do not need to vote in every category




Click 'Submit Ballot' and you're done!
For quick reference, our GracePort USB-C Power Delivery is nominated in the "Power" category. We have two Permanent Electrical Safety Devices (PESDs) nominated in the "Safety & Security" category: ChekVolt and the 1000 VAC/VDC Safe-Test Point. We love our kids equally, but in case you can't decide who to vote for in this category, we're most proud of our new ChekVolt *wink* wink*.
This is a huge honor and recognition for our team who has worked tirelessly to put these innovative products on the map. We appreciate your consideration! Find out more about our nominees below and request a free sample of our ChekVolt below: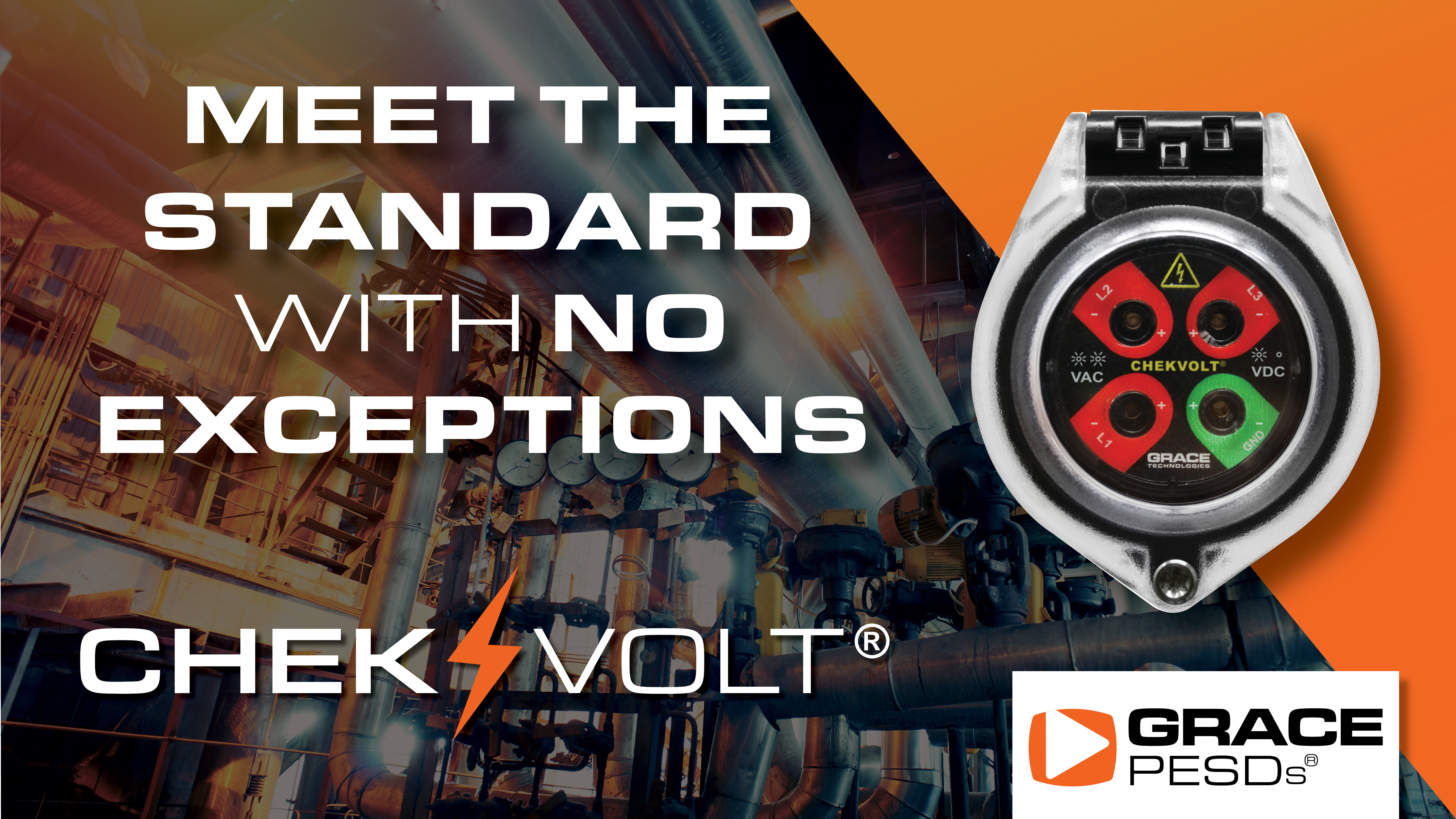 The ChekVolt is our newest PESD and has been nominated for the POY Safety & Security category. This device needs no introduction if you've been following the blog for the past couple of months, but in case you missed it, we are still offering a FREE ChekVolt sample. The sample, as demonstrated yesterday in our webinar, includes a wall plugin so you can see it in action.
In short, this PESD is compact, touch-safe, and features voltmeter-compatible test points and redundant LED voltage presence indication rated up to 1000 VAC/VDC. This PESD is installed through a single 30mm knockout and includes four lead wires potted in the construction, making installation in even the harshest environments quick and simple.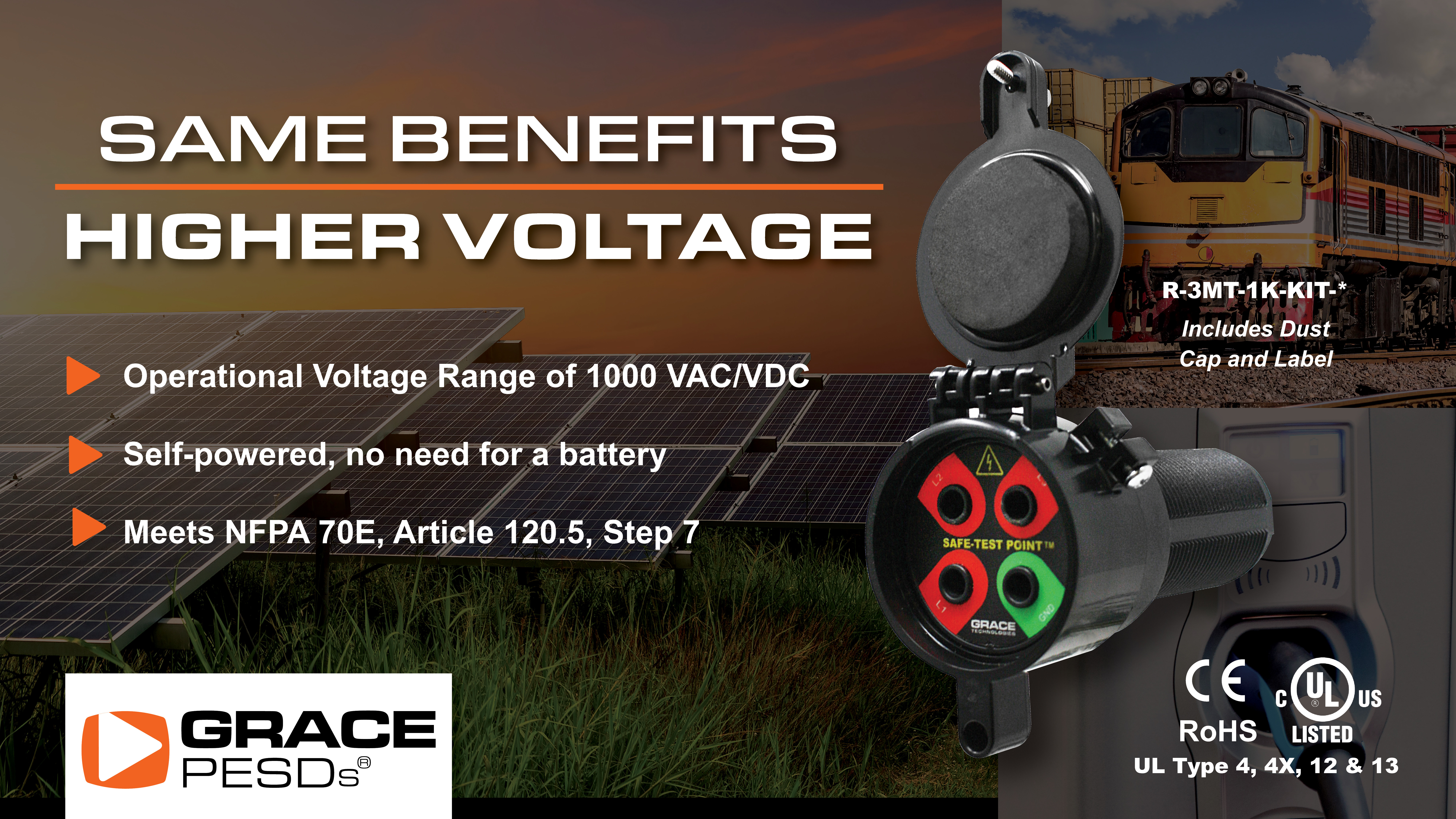 Next up, our 1000 VAC/VDC Safe-Test Point has also received a nomination in the POY Safety & Security category. This new model allows electrically qualified personnel to perform an absence of voltage test through closed doors for electrical LOTO using an adequately rated portable test instrument (i.e. voltmeter). Using this PESD inherently minimizes the risk of arc flash and shock hazard because the high impedance test points allow for testing up to 1,000VAC/VDC, all while keeping the enclosure door closed.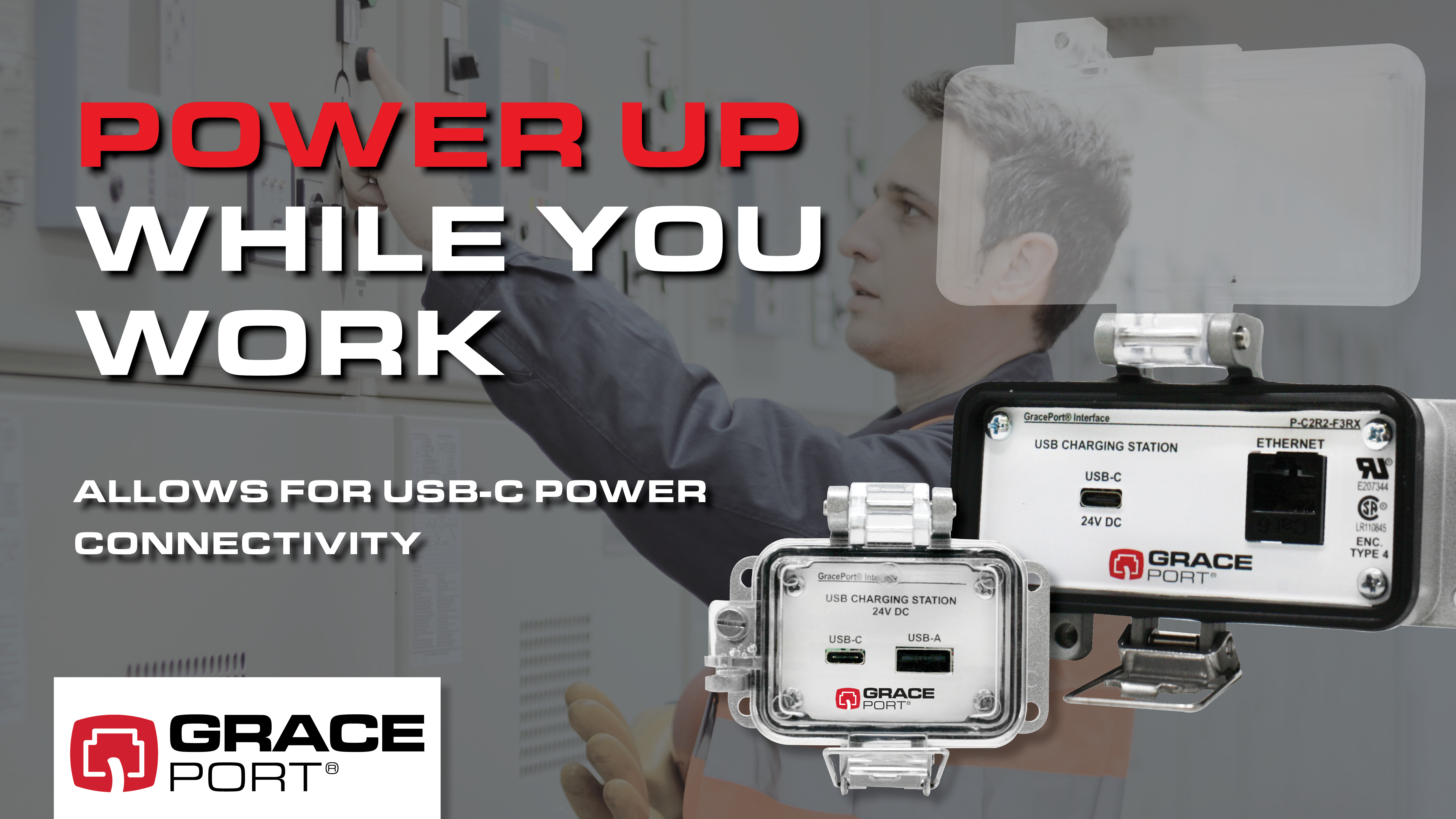 From GracePort, we received a nomination in the POY Power category for this very highly requested component upgrade for our limitless line of panel interface configurations. The new USB Charging Station comes in two models that feature charging functionality that allows service technicians and PLC programmers to safely charge their laptops and other handheld devices from outside the door using a USB-C charging cable.
The standard C1 component is 60W Max Output 20V at 3 AMPs and can charge most laptops, phones, and other handheld devices. The C2 component features the same output and functionality as the C1, although it is manufactured to feature a low profile on the back of the housing, saving space within the cabinet.
---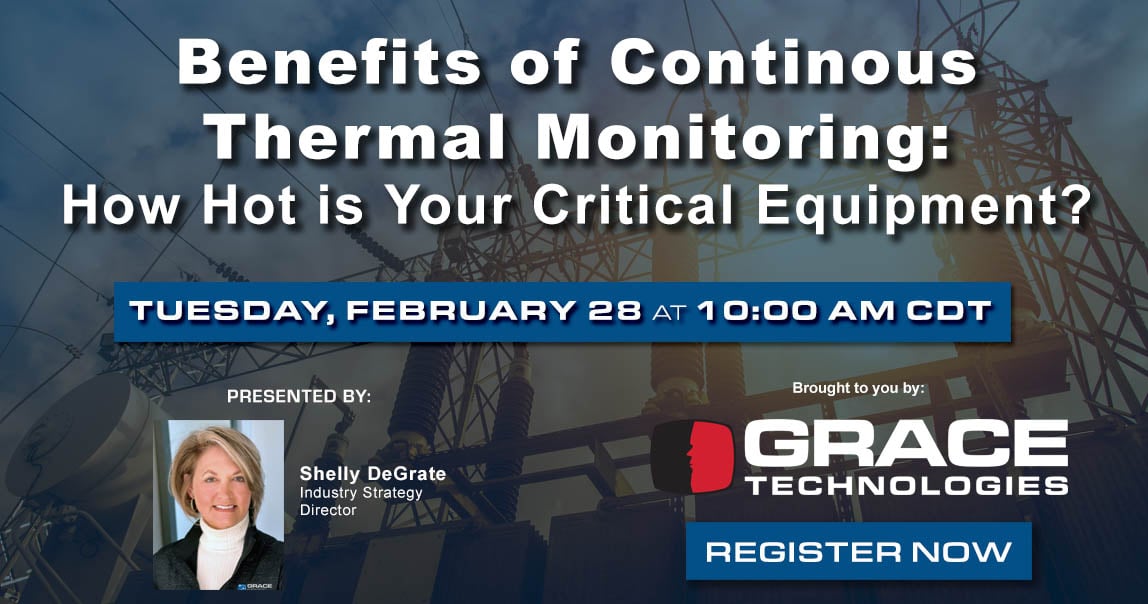 Registration is open for our next FREE webinar: "Benefits of Continuous Thermal Monitoring: How Hot is Your Critical Equipment?" This webinar will include a live demonstration of the GraceSense™ Hot Spot Monitor. Many facilities around the world operate under Reactive Maintenance or Run-to-Failure Scenarios. In this strategy, we wait for the asset to fail then either fix or replace the equipment, which causes significant downtime due to unpreparedness.
This isn't the optimal strategy when the cost of downtime is greater than the cost of the maintenance activity. With the Hot Spot Monitor, maintenance becomes predictable and allows preparation before a costly, unexpected downtime scenario occurs. An important factor in determining the reliability and uptime of an electrical system is the condition and the availability of the power distribution equipment such as low, medium, and high voltage switchgear (up to 80KV), transformers, and circuit breakers.