With the help of our one and only Regional Sales Manager, Don Sparks, and collaborations with Grace Representatives, we recently published a case study on our Voltage Test Station (VTS) in application at a wastewater treatment plant in Virginia:
During a partial power outage 200 stations were without power. Each station requires a visit to determine if the power company needs to be called or if the station can be reset. Since testing was required to determine presence or absence of voltage, two persons were required to meet at the station; one technical and one electrical. Learn how mounting the VTS onto its own enclosure allowed for a wastewater plant to go from a 1-hour, two man operation to a 5-minute, one man operation by downloading the story below.
Another opportunity presented itself through our Marketing Channel Coordinator extraordinaire, Shannon Evans, who worked with a steel manufacturing customer of ours who were delighted to share their experience with the use of our R-3W Voltage Indicators:
A steel producer in Mississippi found that installing Grace Permanent Electrical Safety Devices® (PESDs) eliminated the potential for user error when deenergizing a detachable crane magnet that had caused two incidents in the past; one resulting in lost time injury. Learn how the addition of Voltage Indication at the connection point of the cables will give an added level of safety awareness in the case study below.
---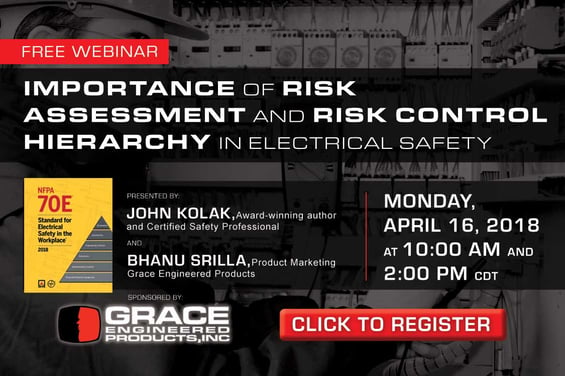 ---
We just ordered new promo items. Stay tuned for NEW giveaways and have a great week!