Last week, we had ugly Christmas Sweater Day and made candy for the Ovarian Cancer Research team at the University of Iowa Hospitals & Clinics on behalf of our Believe in the Cure foundation. Check out this recap that I know you'll like because this Christmas story has pictures!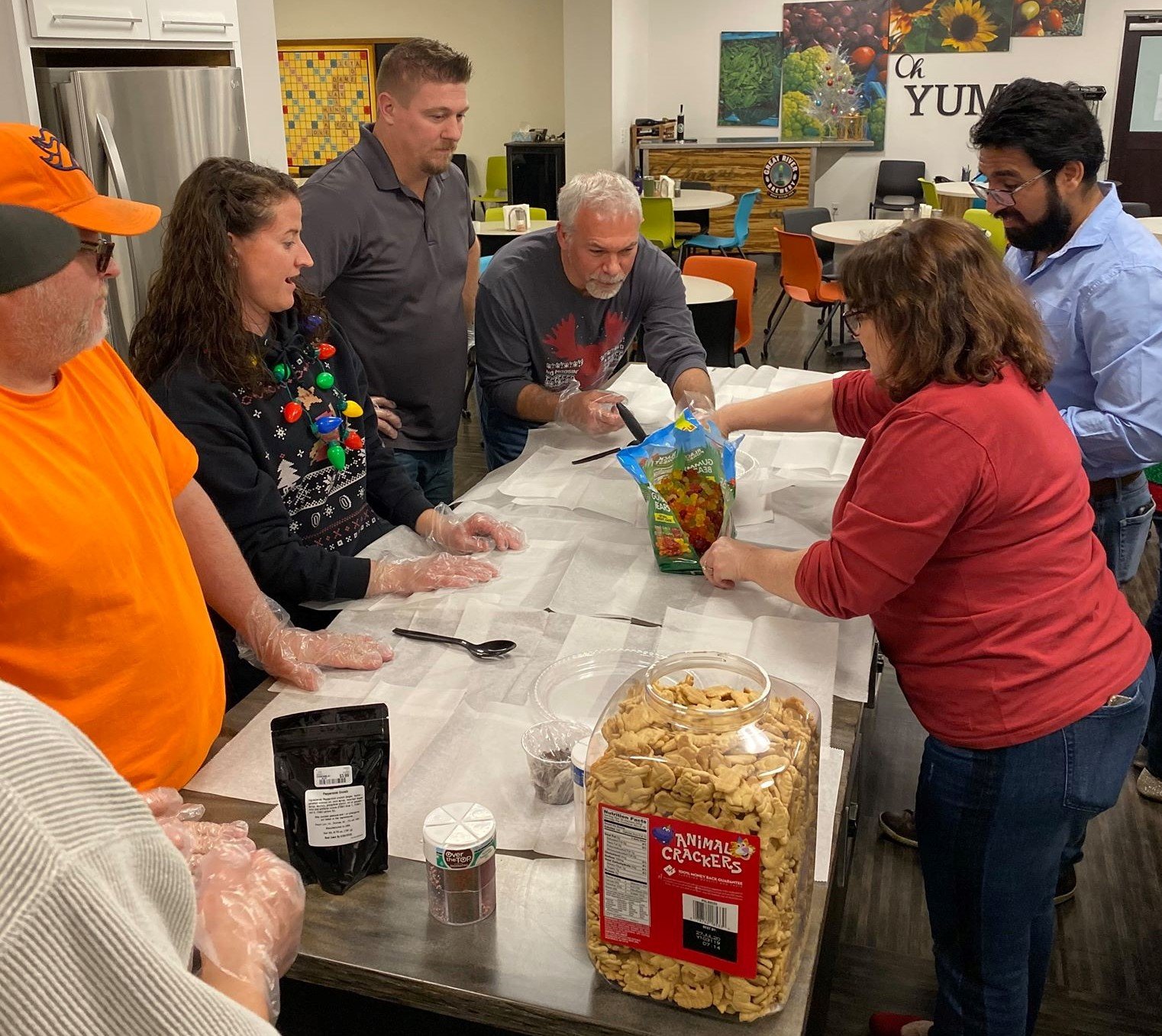 During the holidays, it's tradition around here to prepare a care package for the Ovarian Cancer Research team in Iowa City.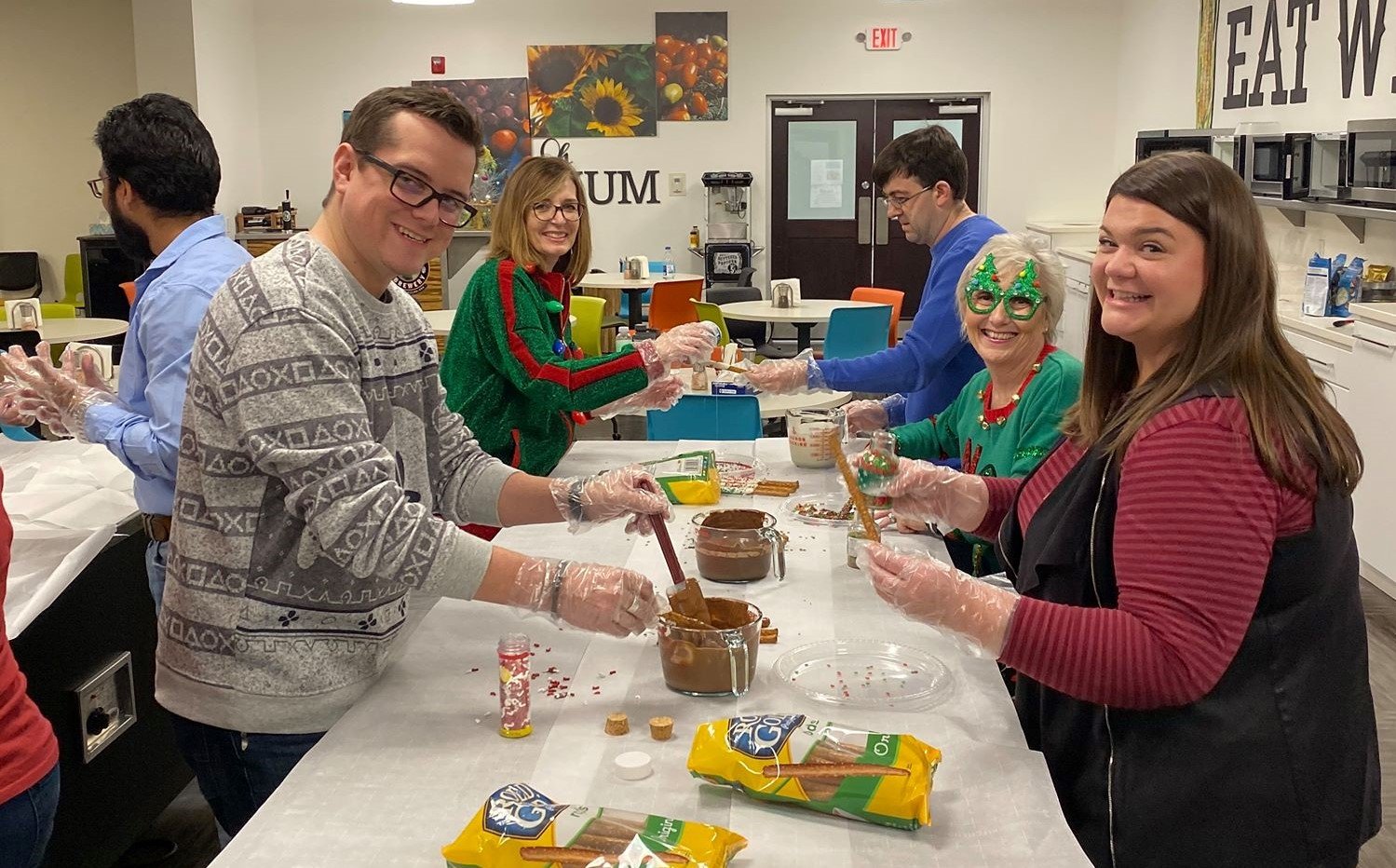 We turned many treats into Christmas themed candies. Here, we're coating pretzel sticks with chocolate and decorating them with Christmas sprinkles.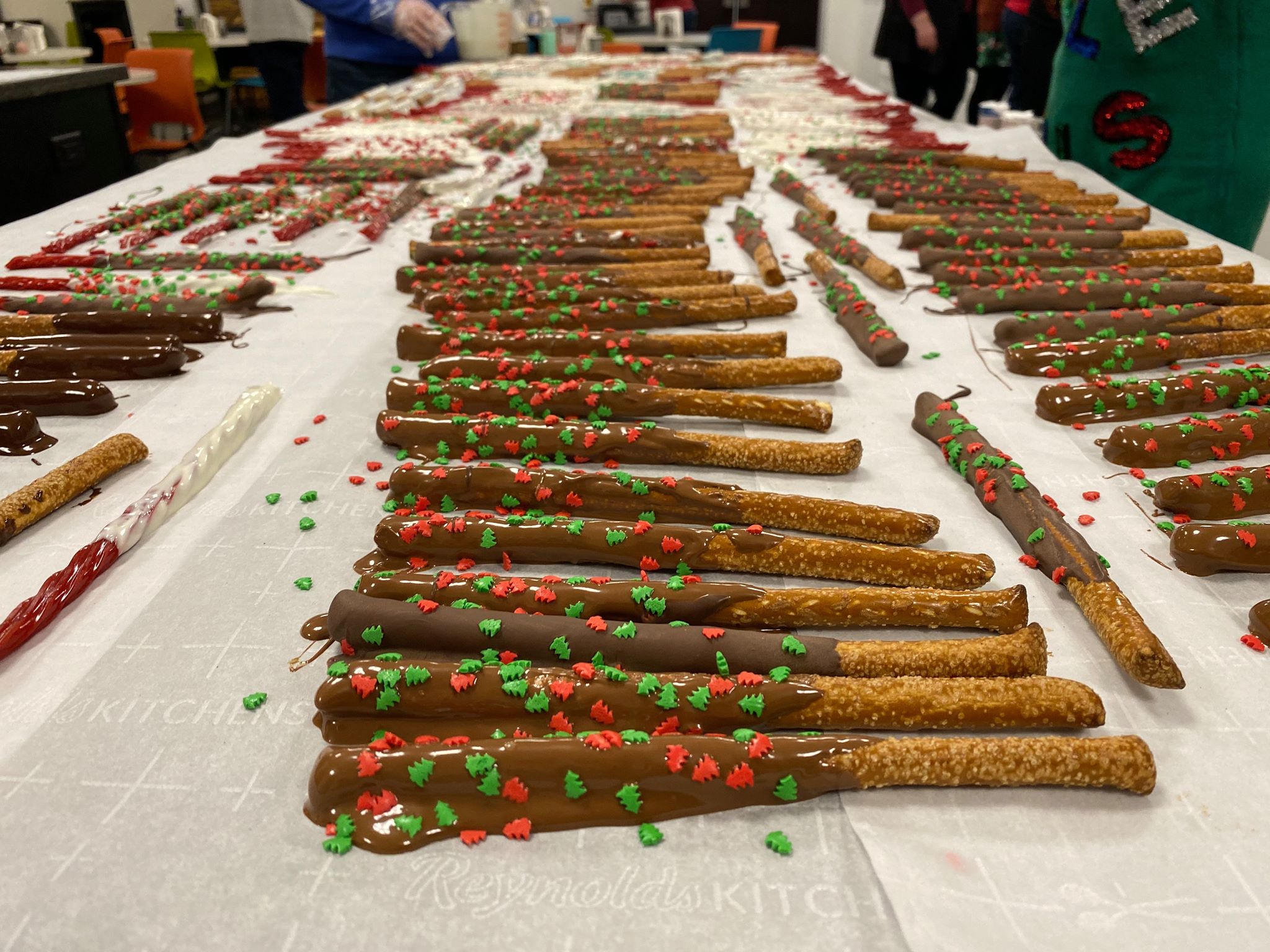 The finished products were masterpieces (well, most of them!). From white chocolate covered Twizzlers to chocolate covered marshmallows...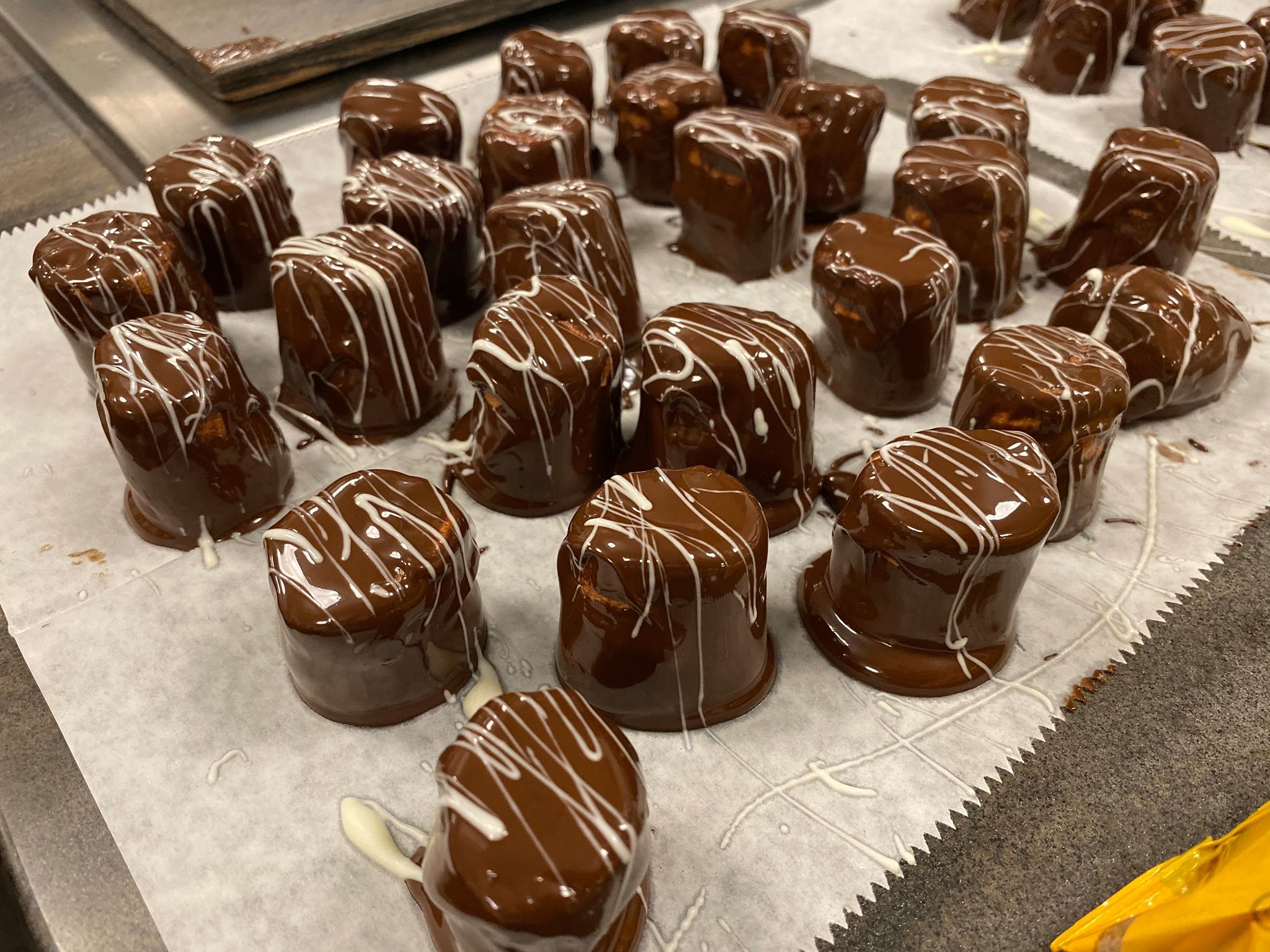 The team got really creative with the marshmallows. These look like they came straight from Willy Wonka's Chocolate Factory.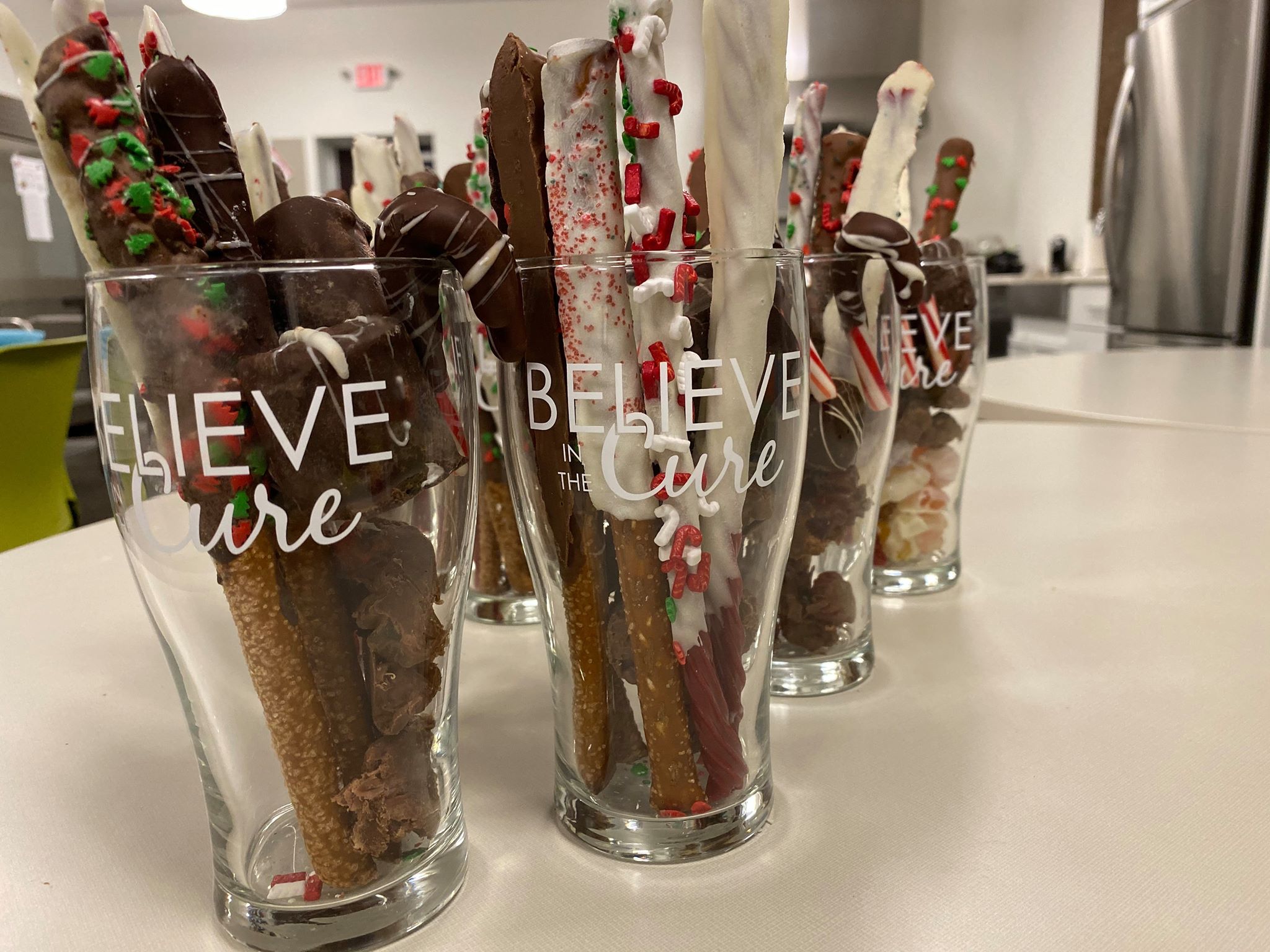 Once everything dried, we put them in our Believe in the Cure pint glasses and packed them up with the rest of the care packages.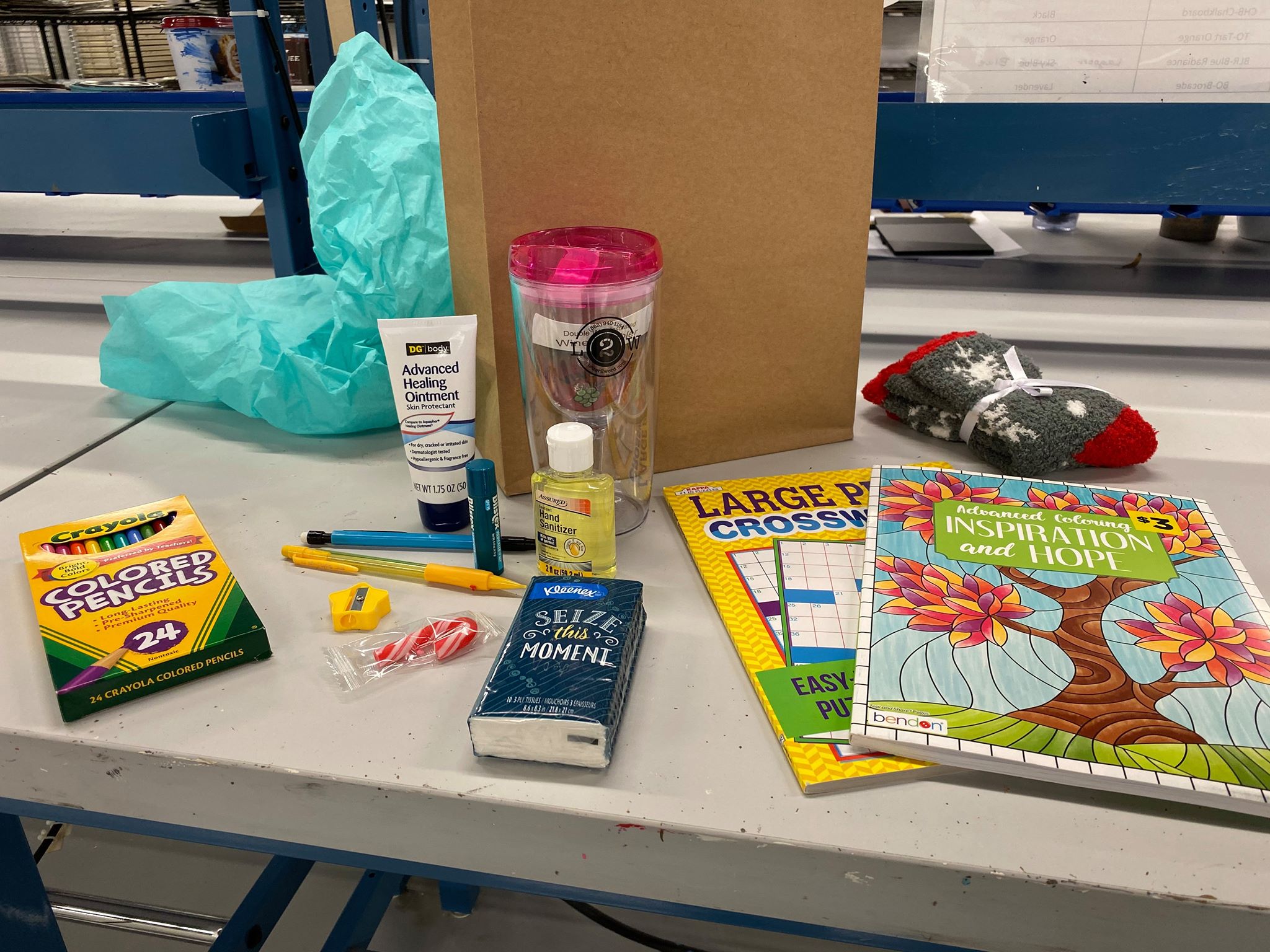 The contents of each bag varied slightly, but this was what we packed in them to deliver to the hospital in Iowa City.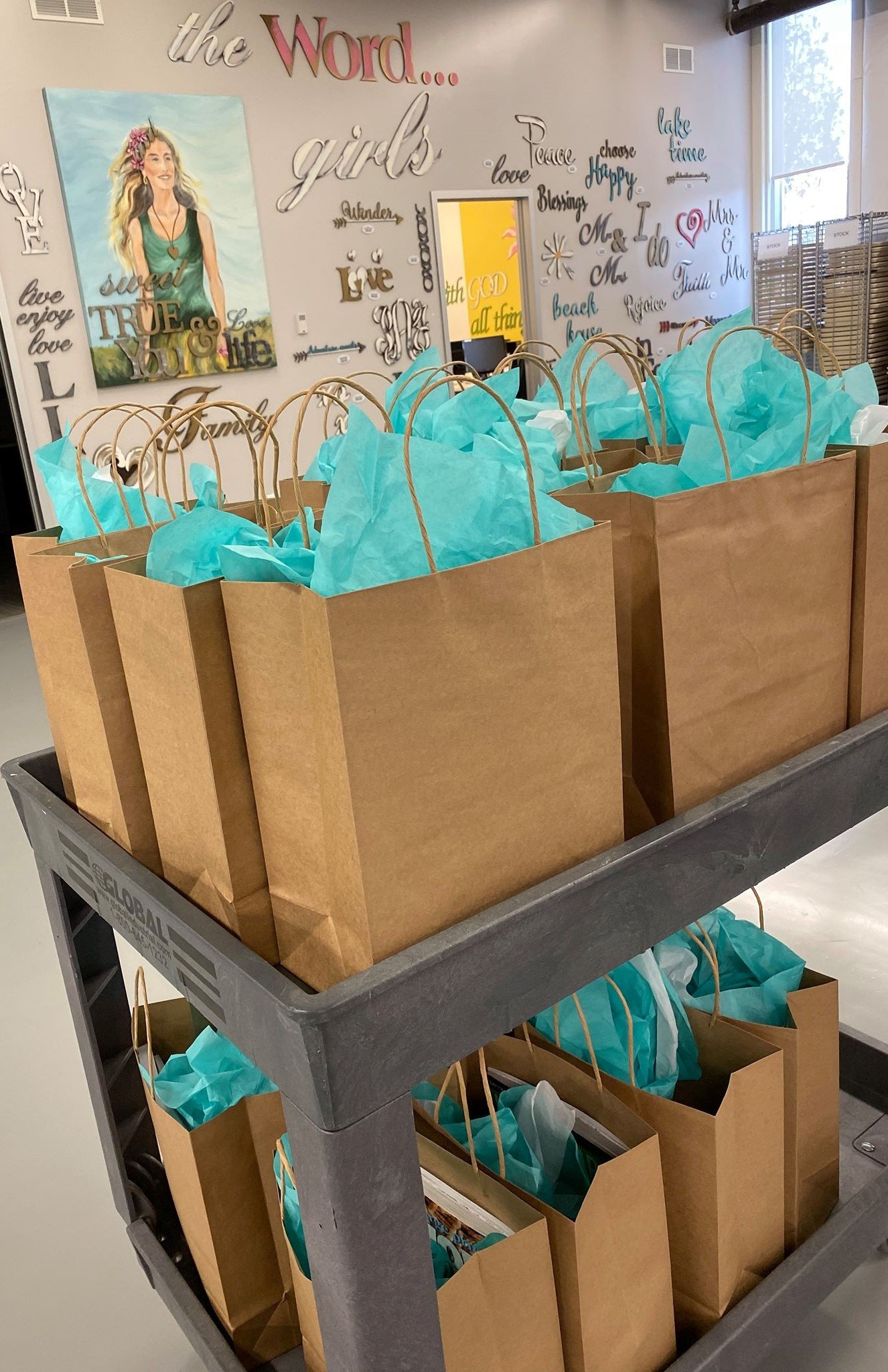 Ready to go. We couldn't have made and packed so many goodies in such a short amount of time without our Grace family being "all in all the time" on this one!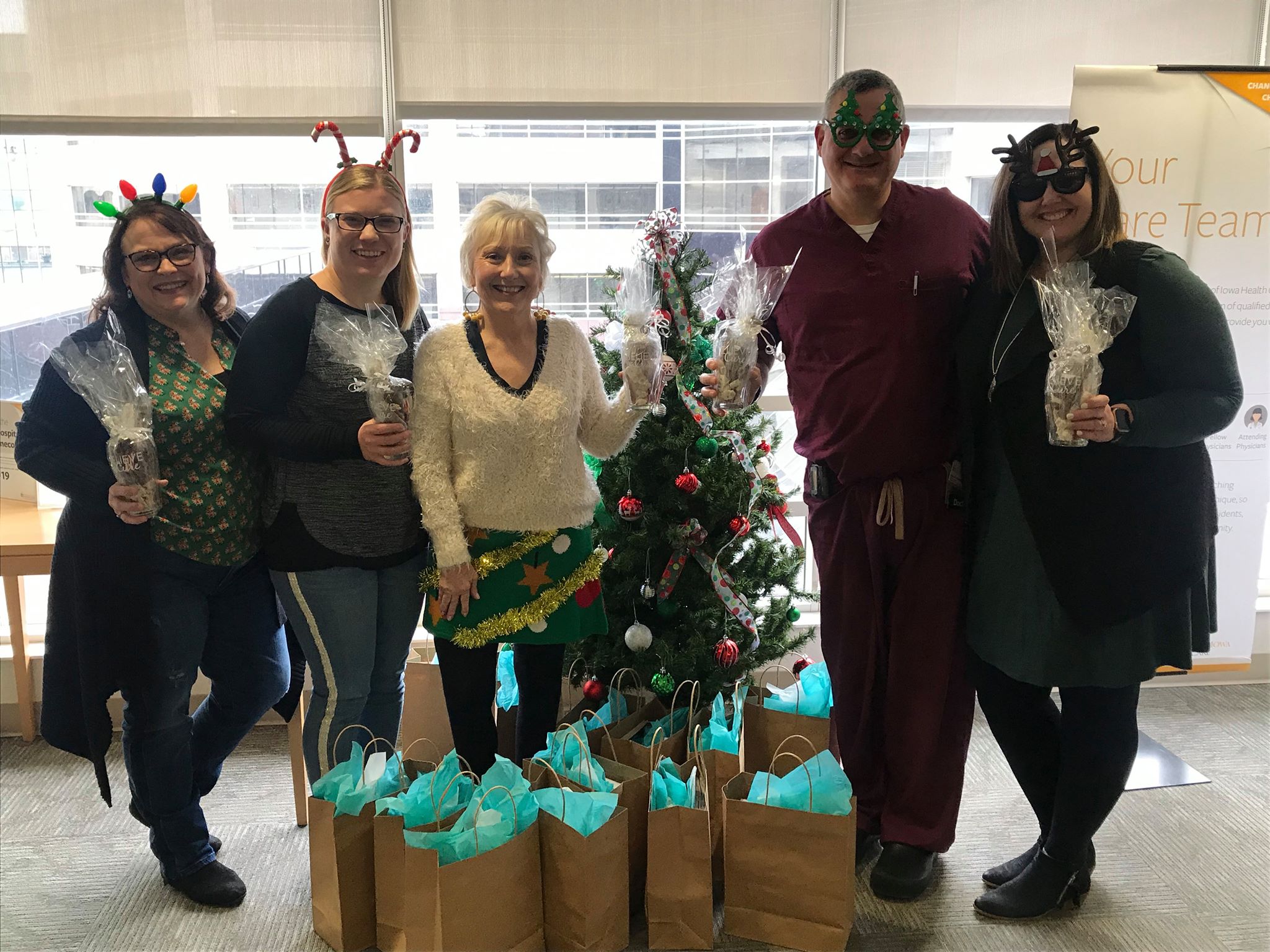 Claire, Hana, Jane, and Nikki (pictured left to right) delivered the goody bags on Monday this week to a very delighted Dr. David Bender and his team.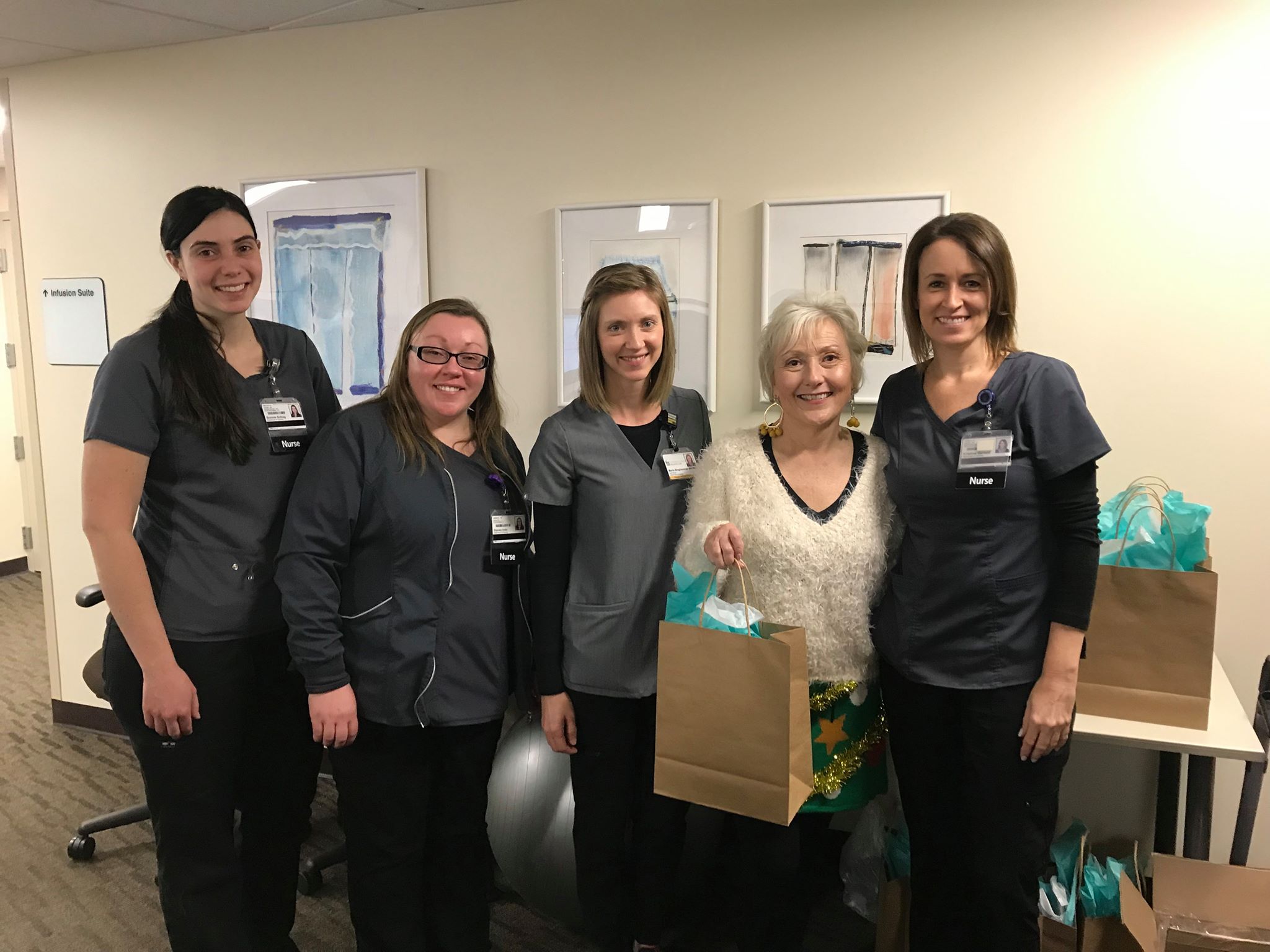 These are just some of the people who benefit from Believe in the Cure's donations; from the team of doctors and nurses to the individual patients who find themselves within their meticulous care.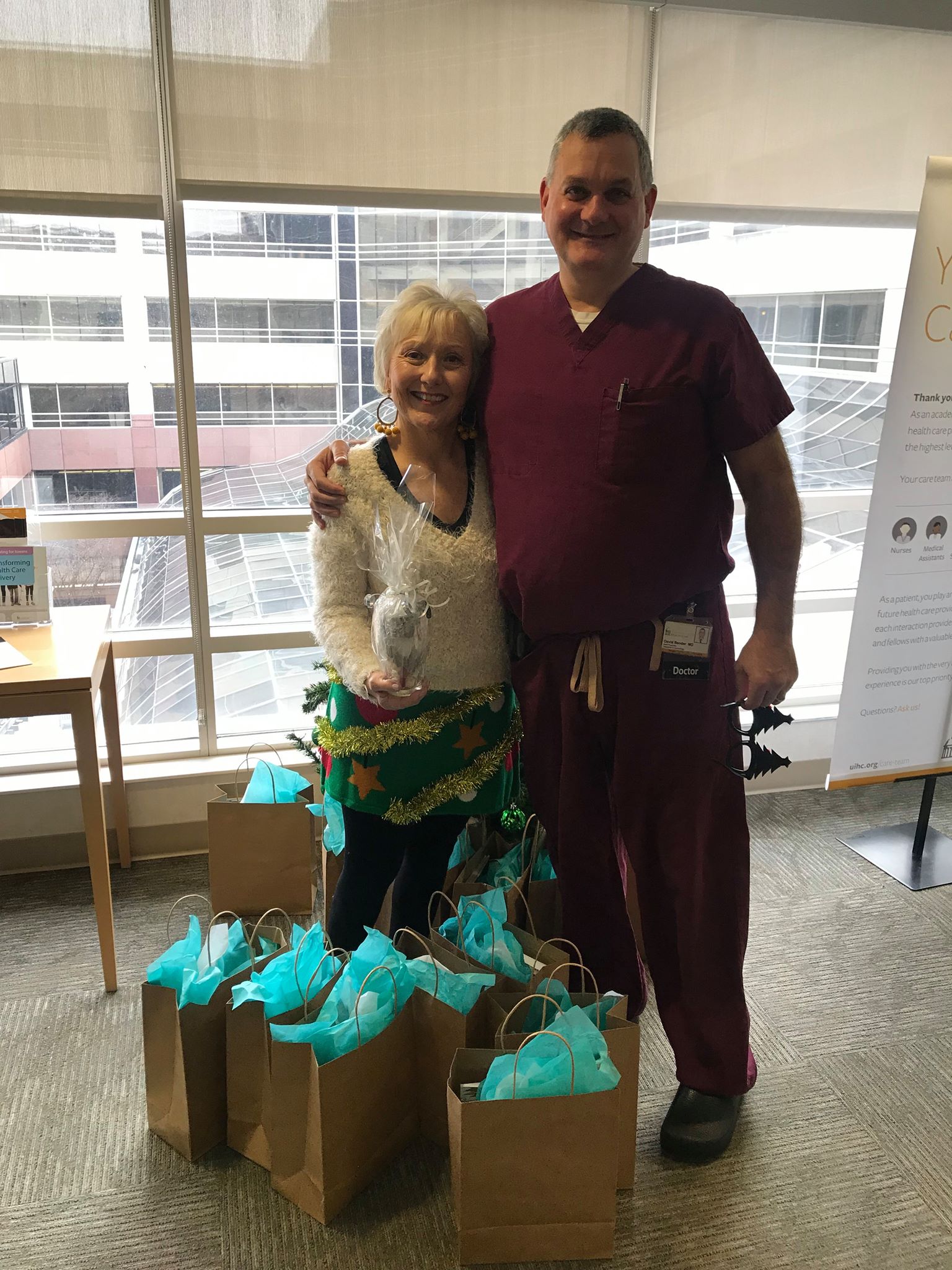 I love this picture of Jane & Dr. Bender. In the past, we've hosted several charity events for Believe in the Cure to raise funds for research. He has attended and spoken at all of them on behalf of the University of Iowa Hospitals & Clinics.
Dr. Bender has clearly demonstrated the need for continued research in the hostile world of Ovarian Cancer. They need better detection and treatment methods and with the help of people and foundations like Believe in the Cure, they're one step closer every day.
So this week, we're replacing our standard giveaway button with a link to the Believe in the Cure donation page. These donations go directly to researching Ovarian Cancer at the University of Iowa Hospitals & Clinics.
Please consider donating, otherwise, thank you for simply reading because our initiative not only aims at continued research, but also raising awareness!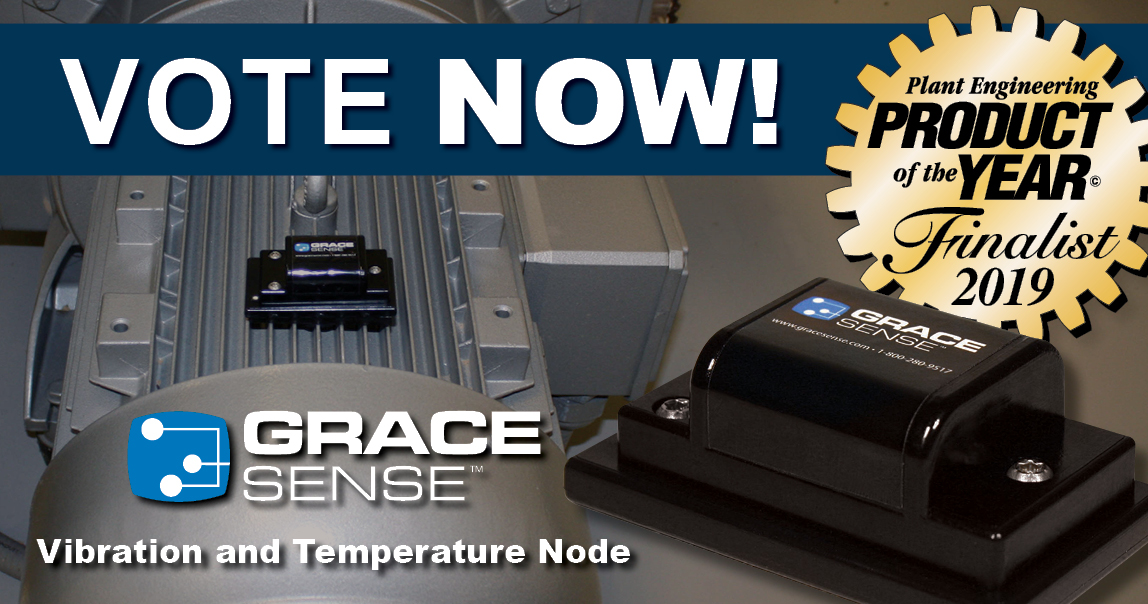 We submitted our GraceSense Vibration & Temperature Node to the Plant Engineering 2019 Product of the Year program and we're very excited to announce that we've been nominated as a Finalist! Click here to vote.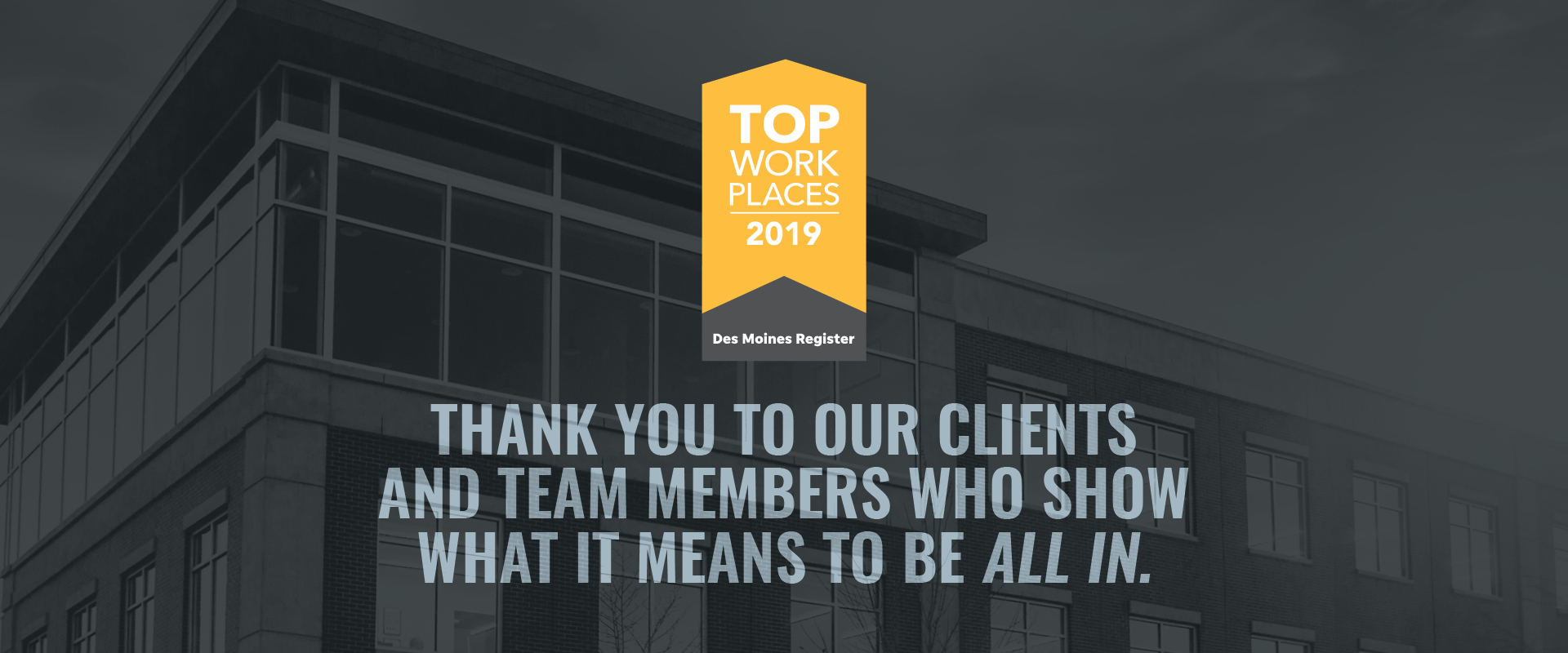 We're looking for talented individuals seeking a career in the IIoT field. We have three new openings: IIoT Field Application Engineer, IIoT Application Technician, & IIoT Software Engineer. Join an Iowa Top Workplace by applying on our Career Page.
Donate on behalf of Believe in the Cure below
&
Have a great week!