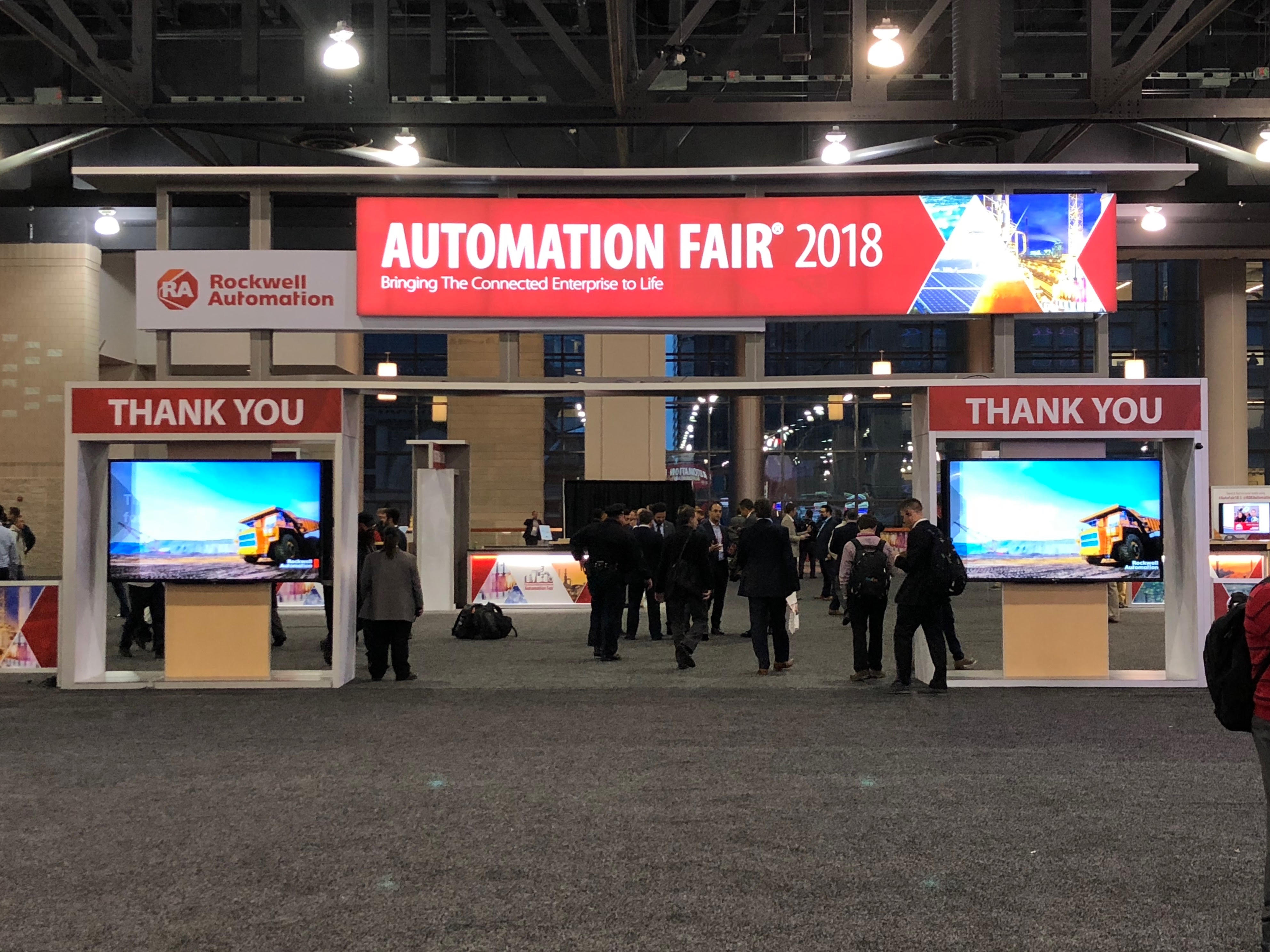 We said it last week and we'll say it again: To our many, many dedicated reps. To the Grace Engineered Products users. To the newcomers. And to the entire amazing Grace team that sprinted to the finish line to make our debut of the new GraceSense™ Predictive Maintenance System possible. THANK YOU!
Our passions and labors of love would not be possible without these pillars of unwavering support. Beyond what we know to be true, that our products save lives and our new products open up a whole new world for Grace; Automation Fair helps remind us of why we do what we do by introducing us face-to-face with our end users.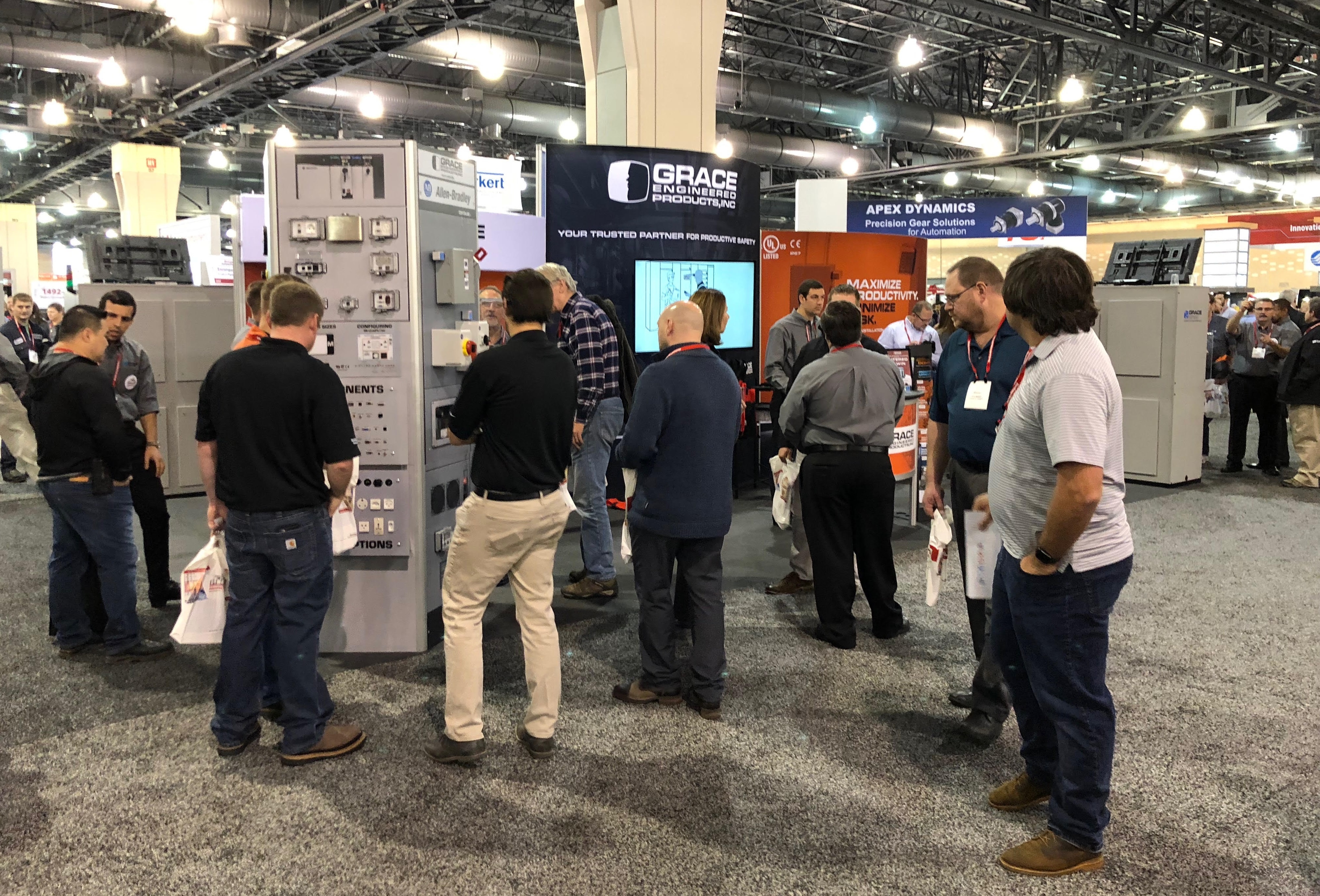 I was very fortunate to work the event this year and hear many stories from countless attendees about how GracePESDs® have impacted their safety, how the GracePort™ is a household name, and how these established and trusted products have whetted their appetites to learn about our new GraceSense™ Predictive Maintenance System.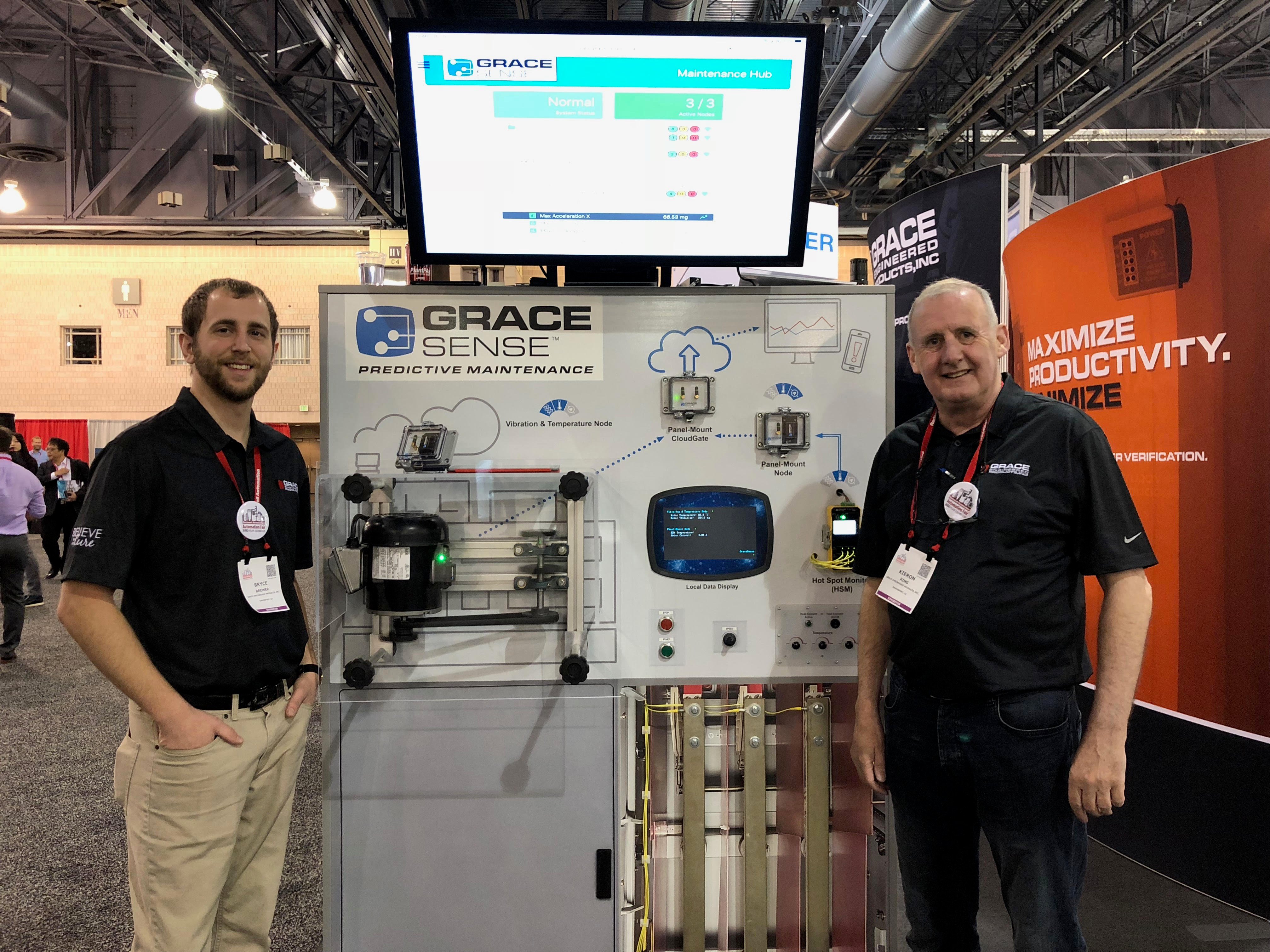 At the end of our Thanksgiving weekend, we got nailed by a nasty blizzard here in the Quad Cities. I've always praised the city for being so attentive to my home's alley as it has been plowed immediately every time it's snowed since I have lived there. Or so I thought!
Monday morning came around and I found myself digging out of my garage to get to work; the alley was untouched. A neighbor in the alleyway was doing the same and talked about how he missed the family at the end of the street because every time it snowed, they would plow the alley early in the morning themselves, making all our lives a little easier. They moved a few months ago...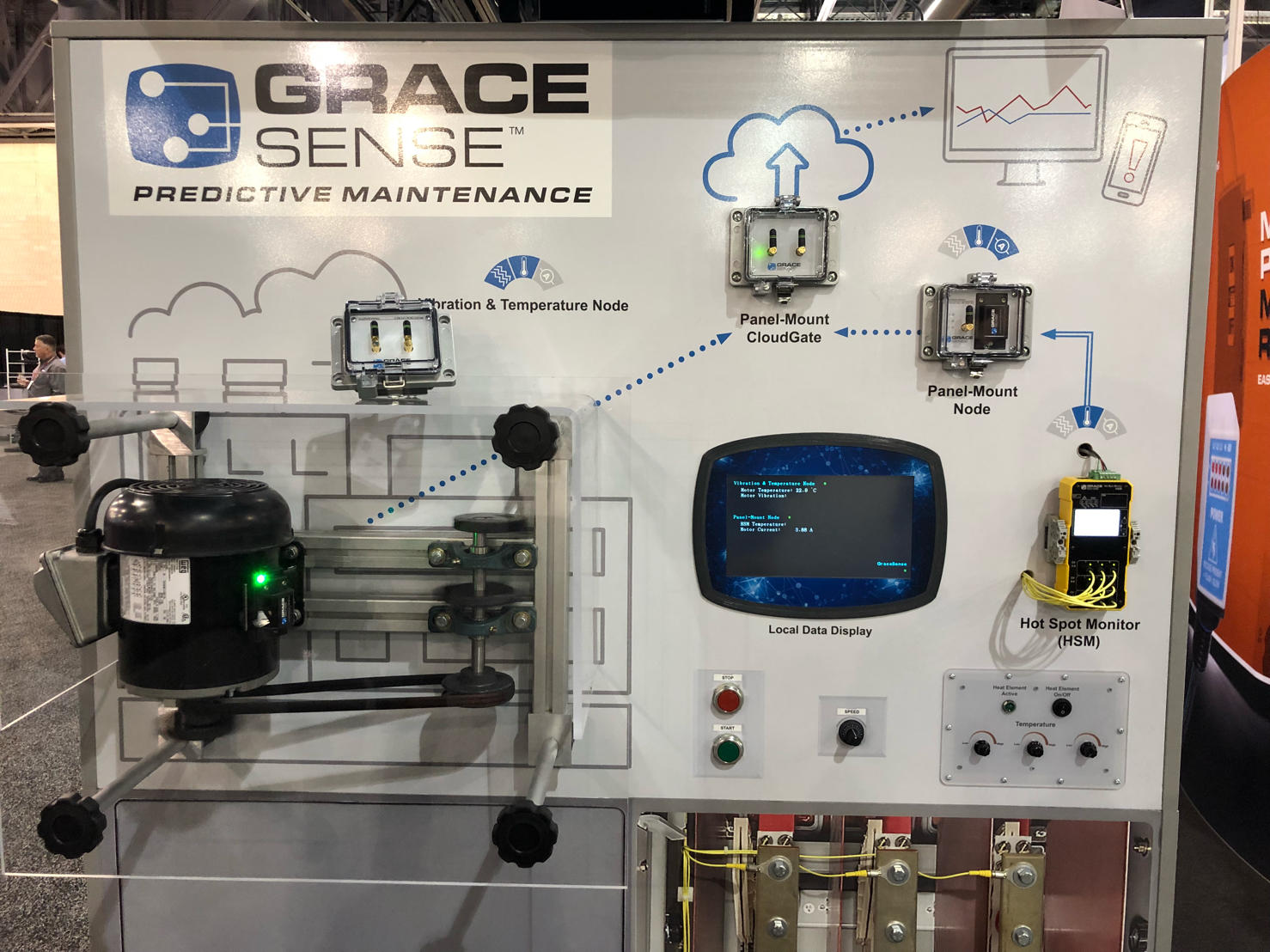 There are many, often invisible forces at work that help make our lives run smoother, while we're none-the-wiser of their activity. In the wake of Automation Fair, this made me think of what we debuted at the show. Our smart sensors are capable of watching over day-to-day operations of all sorts of equipment, as seen on this demo tower above; the node is mounted onto a motor to monitor the asset's health and alert maintenance if trouble is coming.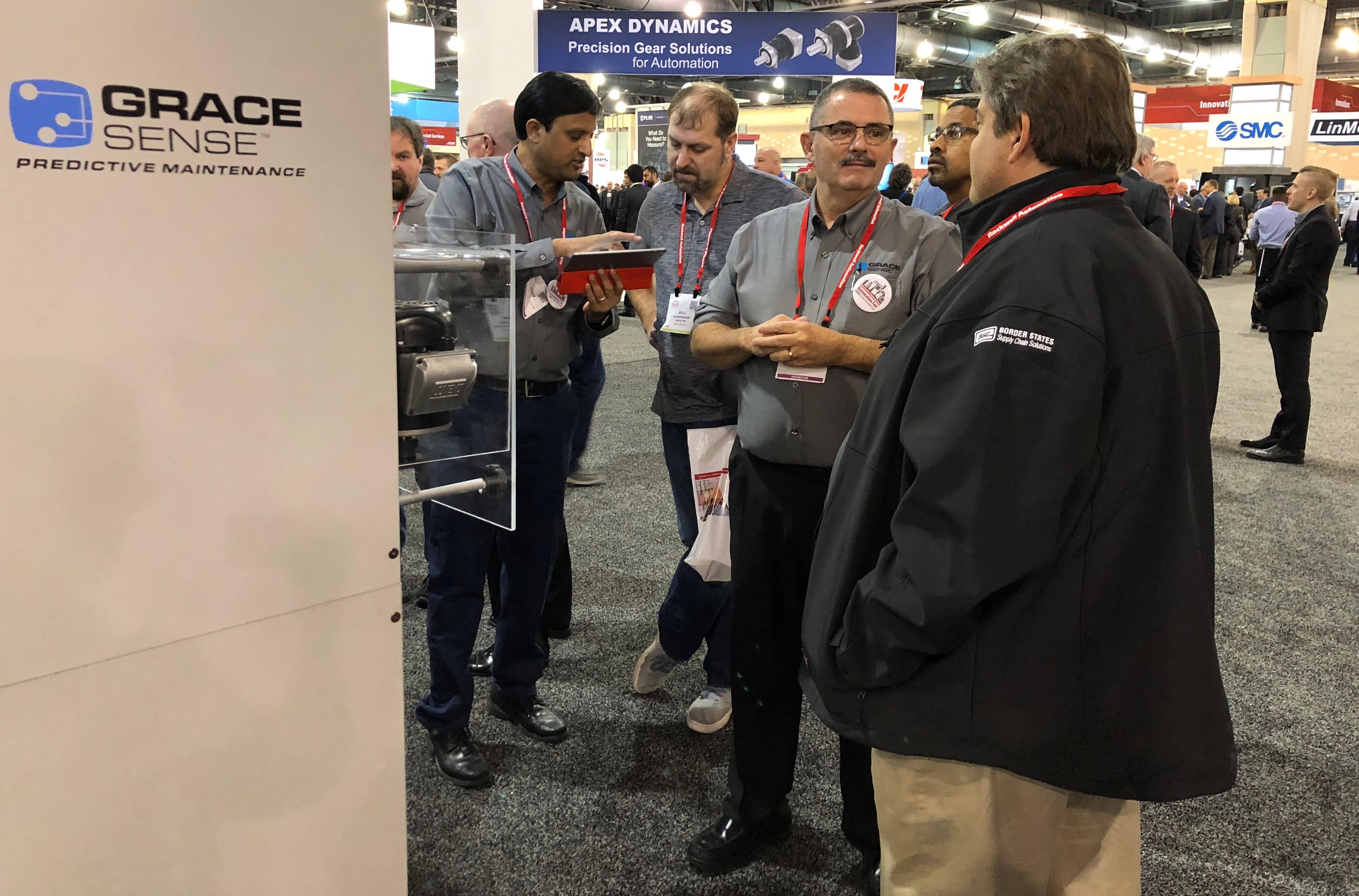 Like the weather forecast would tell my selfless neighbors to get their plow ready, so to will the entire suite of our Predictive Maintenance System tell you where you need to go and what you need to attend to before it becomes a bigger problem.
Without it, you may find yourself digging out of a hole in a crisis that could have been prevented with the help of your friendly neighborhood Grace Engineered Products! Speaking of which, I need to send a gift basket or something to my former neighbors...
---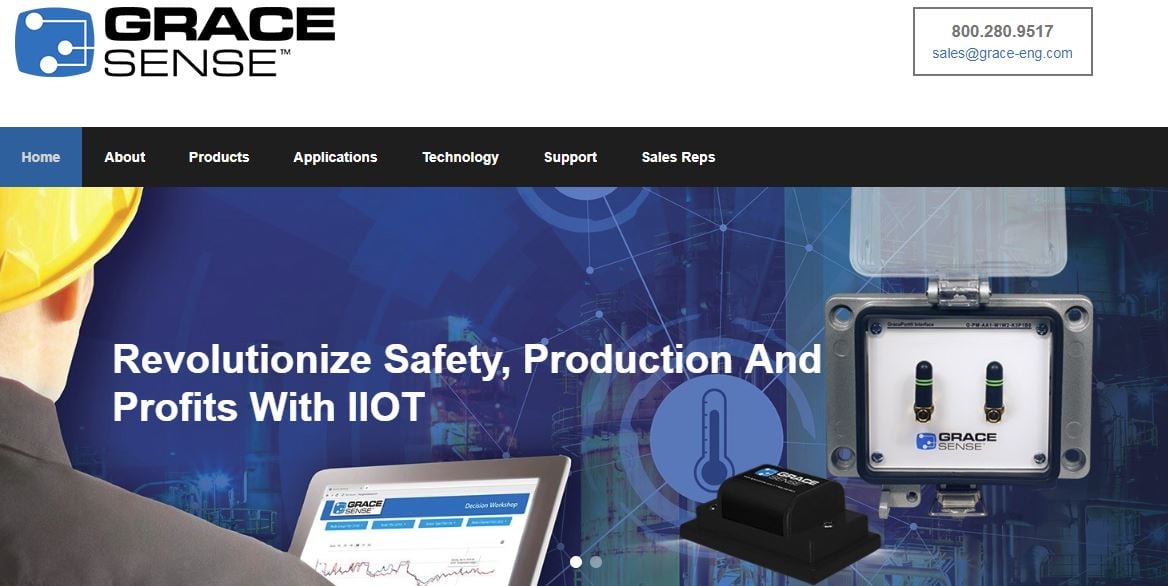 Big update to our GraceSense™ web page! To learn more about the Predictive Maintenance System, visit the updated page now by clicking the GraceSense™ tab at the top or just click here. You don't want to miss this!
connect with us
---
Click below to enter the weekly Grace Giveaway Raffle

&
Have a great week!