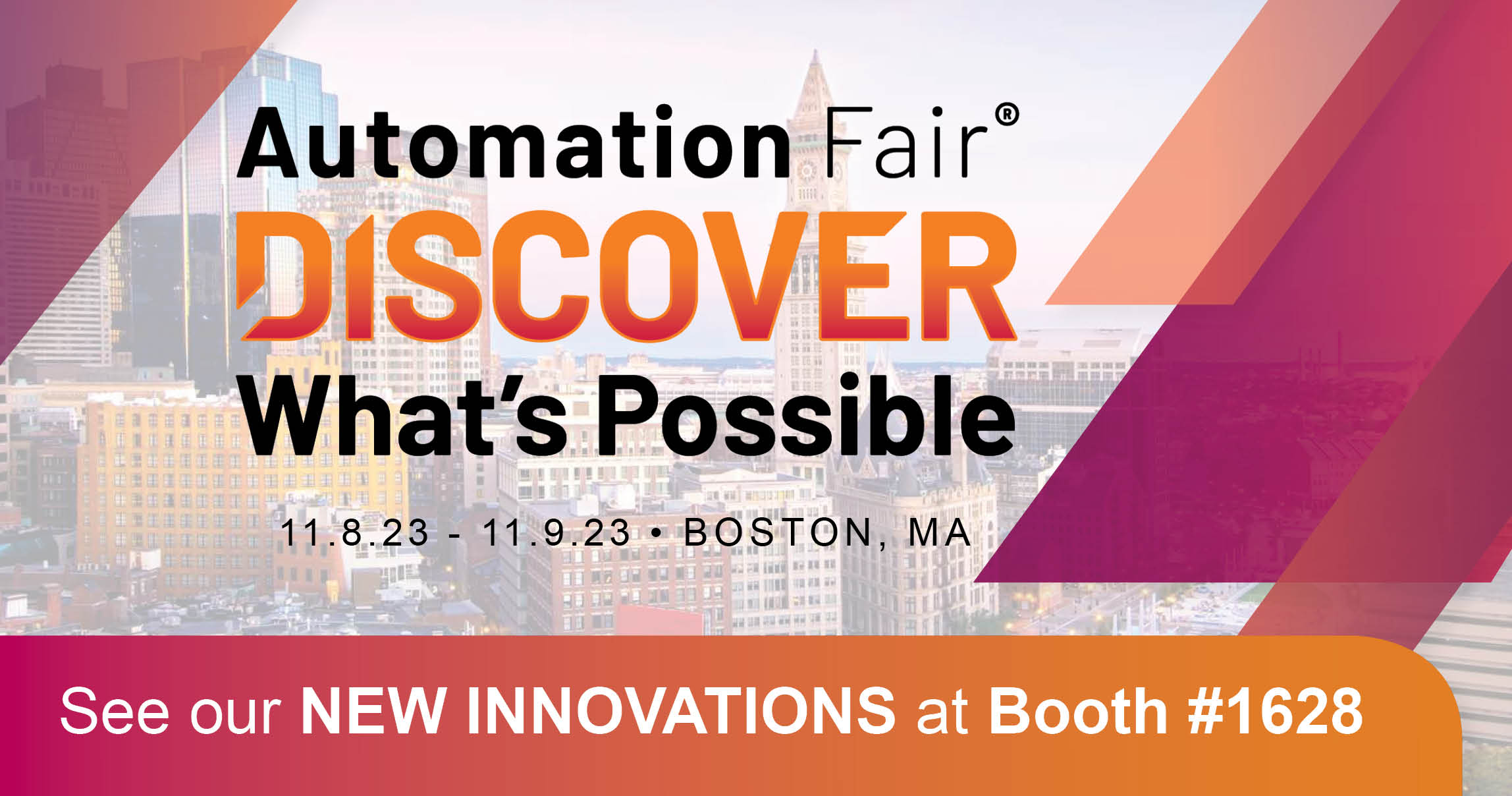 We are currently LIVE at Automation Fair 2023 in Boston! If you're in town, stop by booth #1628 and see all of the latest innovations from Grace Technologies. We will exhibit in the expo hall today from 9:30 AM to 5:30 PM and again tomorrow from 9:30 AM to 4:00 PM (EST).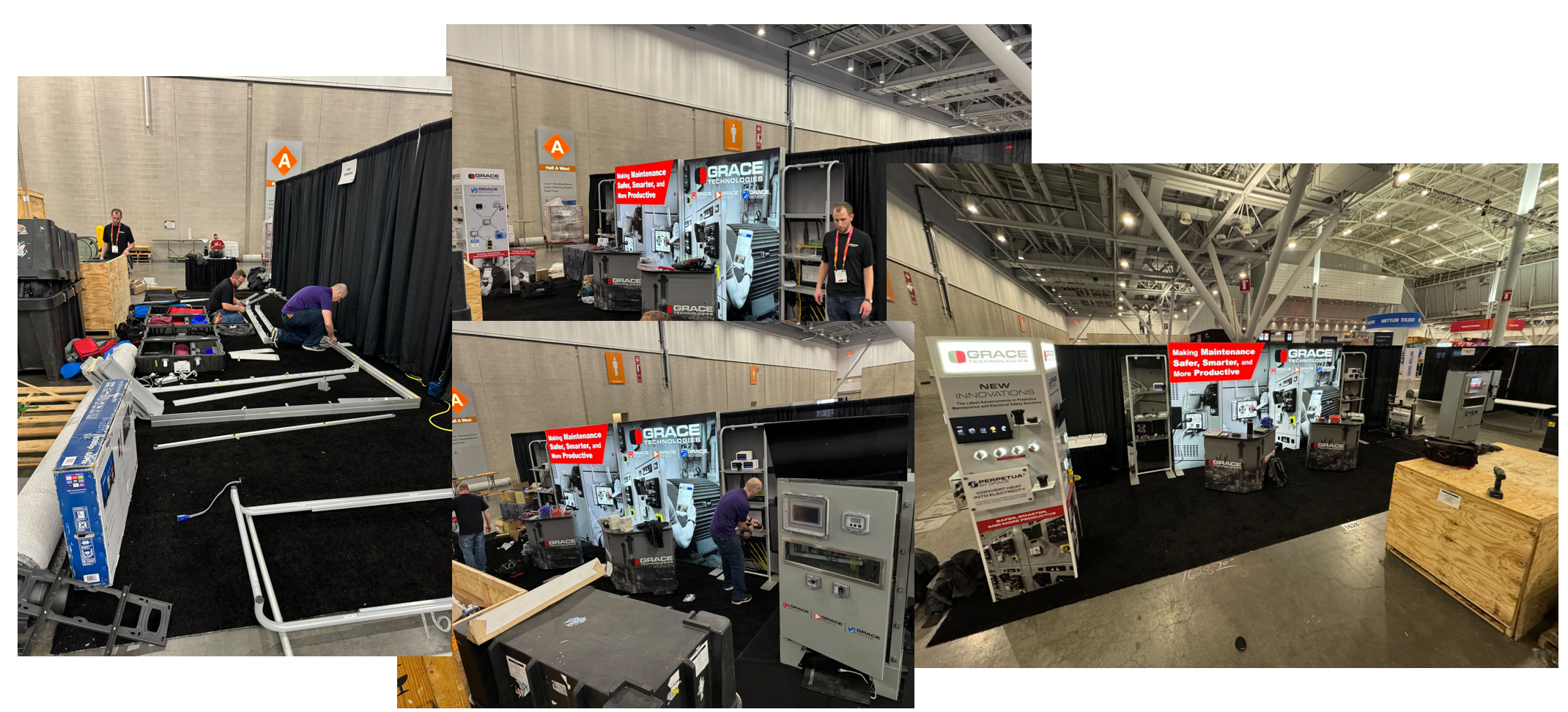 Our booth assembly team arrived on Monday to set up our brand-new demos including a new 4-sided demo tower featuring GracePort, GracePESDs, GraceSense, and New Innovations. Some of the key products on display are:
NEW GraceSense™ Solutions:

Get firsthand knowledge about our new game-changers in predictive maintenance with the VBTx, Defect Classification, and Foreman XAI. Witness the next-level tech designed to keep industries ahead.
NEW ChekVolt® Variants:

The ChekVolt AC3 offers versatility for a broad range of industries, while the ChekVolt DC2 & DC3 are specifically designed for the EV and solar arenas. For those seeking solutions for high-demand scenarios, the ChekVolt 2k VDC is the perfect fit. Whatever your requirement, there's a ChekVolt for you!

NEW GracePort® Innovations:

Check out the newest from our panel interface connectors. With the MagView and enhanced USB-C components and power options, your connection needs are covered.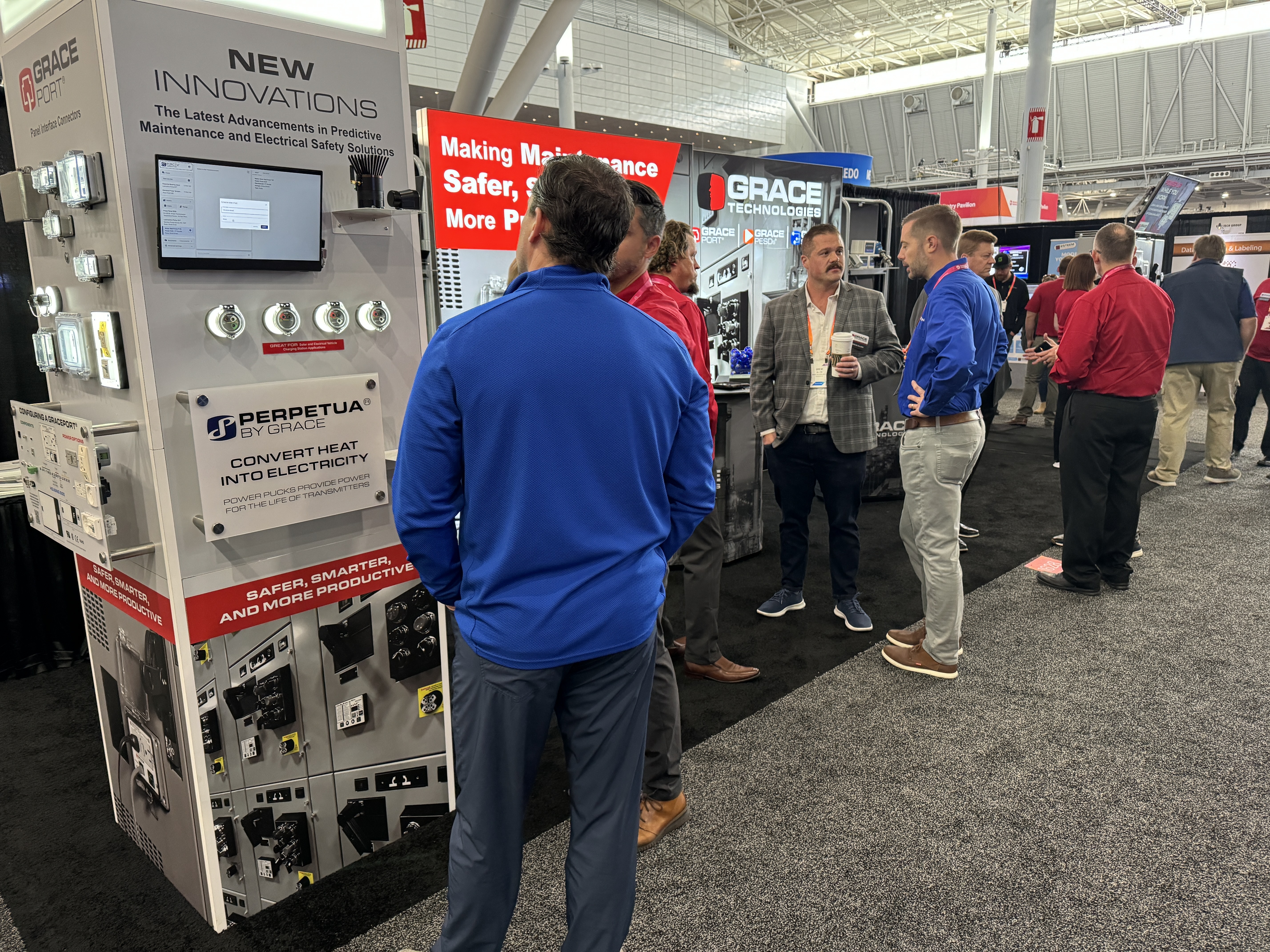 Another new addition is our Perpetua Power Puck demo which features the energy harvesting puck connected to wireless sensors for batteryless energy.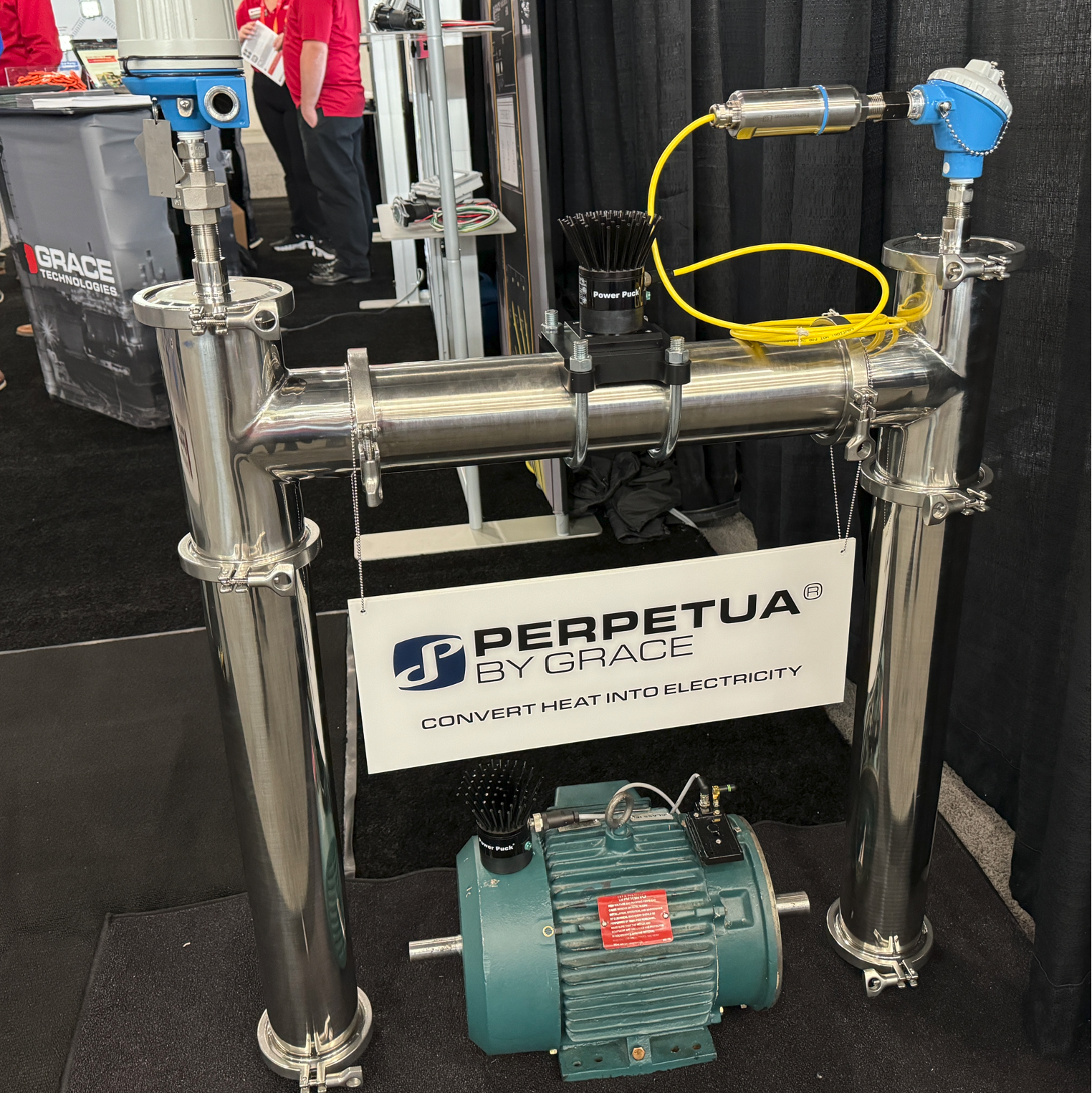 The Power Puck transforms heat into a steady stream of electrical energy, fundamentally altering how industries perceive and utilize power. By harnessing heat, often a byproduct in numerous industrial processes, the Power Puck ensures that what was once considered waste is now a valuable asset in powering wireless transmitters.
We are among the elders of Rockwell Automation Partners going back 26 years to the early days of Automation Fair. We're excited to once again debut brand-new solutions, meet new people, see old friends, and help you make maintenance safer, smarter, and more productive!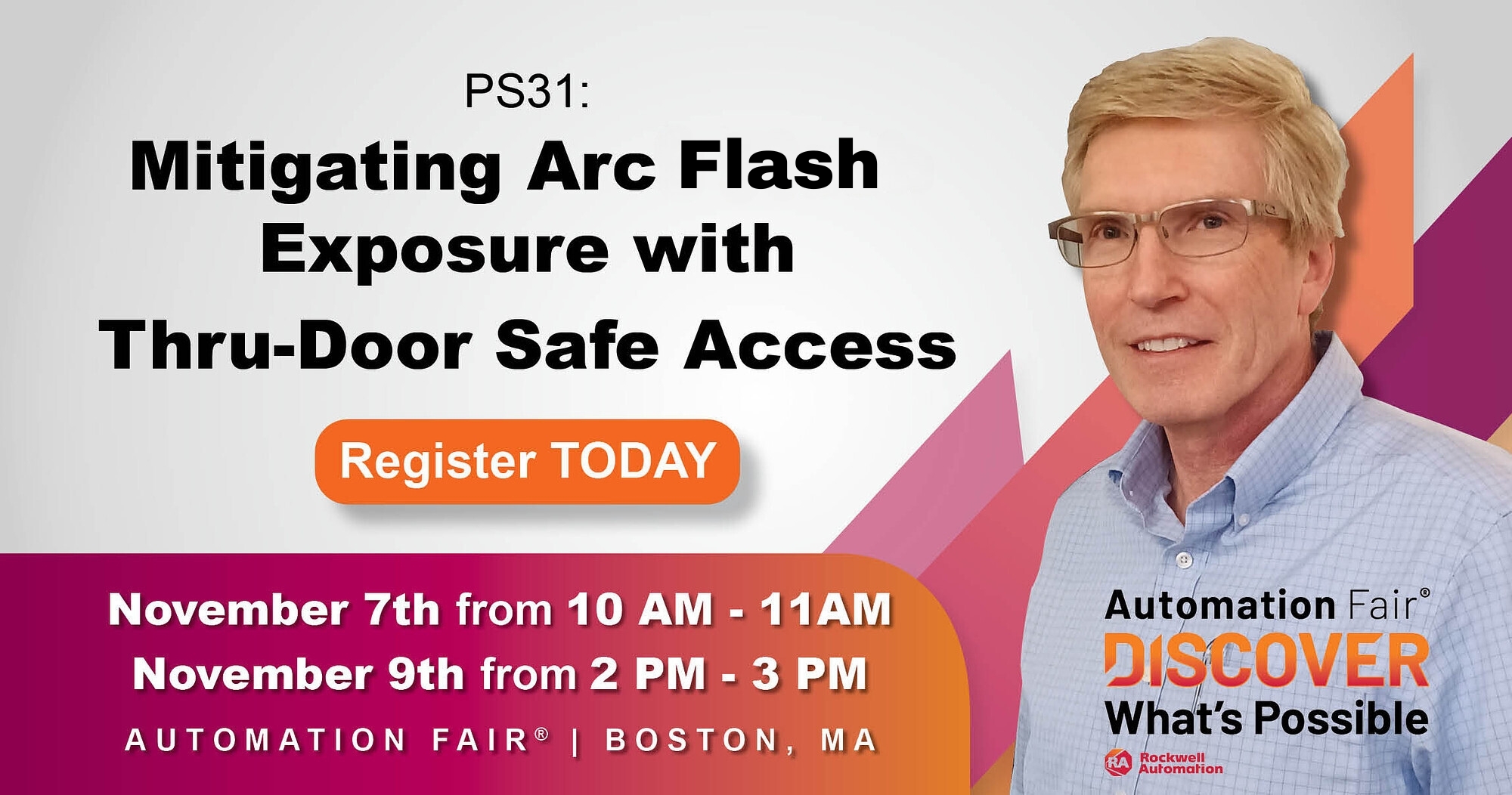 If you're in town and missed our session yesterday, you can still sign up for tomorrow's repeat session! The session emphasizes a pertinent question: How can qualified personnel verify the presence and absence of voltage safely? Delve into traditional hazards and discover how the ChekVolt provides a revolutionary method that allows voltage testing without opening the enclosure door.
Not only does this innovation enhance safety, but it also trims LOTO procedures by a staggering 35-40 minutes, yielding significant time savings after just a handful of procedures. For professionals aiming to enhance workplace safety and efficiency, this session promises to be a game-changer.