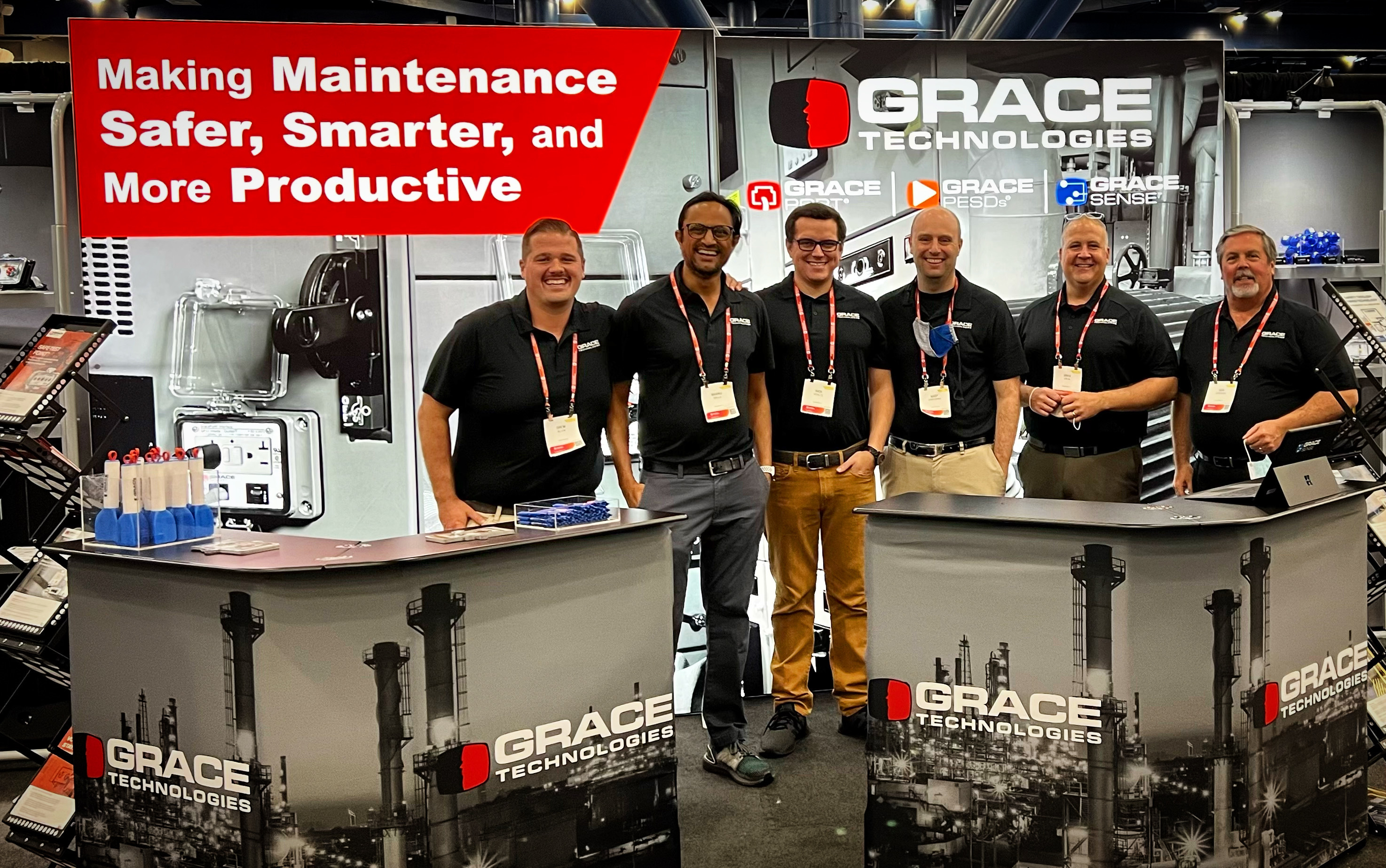 After a very productive first day of the Grace team assembling our booth (that was only mildly hindered by an anxiety-ridden late delivery of our booth materials that were MIA for most of the day), we were ready to be back at Automation Fair with full force! For the uninitiated, this is our largest trade show event of the year. All roads lead to Automation Fair where we typically debut our most recent product offerings for the first time.
First and foremost, many of the conversations I had with our booth visitors was about one of the most exciting new innovations from GracePESDs® with the new Knockout Voltage Test Station (VTS). The VTS has been making absence of voltage testing safer and more productive for years, and now a new design is available for installation.
The new Knockout VTS kit ships with a detailed, magnetic installation template. Simply mount the template onto the desired location of installation and mark your knockouts. The VTS is then installed through two 30mm knockouts with the housing mounted through four bolted connections. In addition, we now offer the EZ-Upgrade kit which also makes it possible to install a VTS on top of an existing Safe-Test Point™ or R-3W series voltage indicator with ease.
Another product on our demo tower that really drew people in was our GracePort+ HMI protective housing. So many of our visitors are existing customers familiar with GracePort® but they had not seen this yet. To quote many of our plant managers who came by, "This would be great! My guys are constantly messing these things up." Whether it's dirt, grime, UV rays, or other damaging factors, we've got you covered with the GracePort+ HMI housing!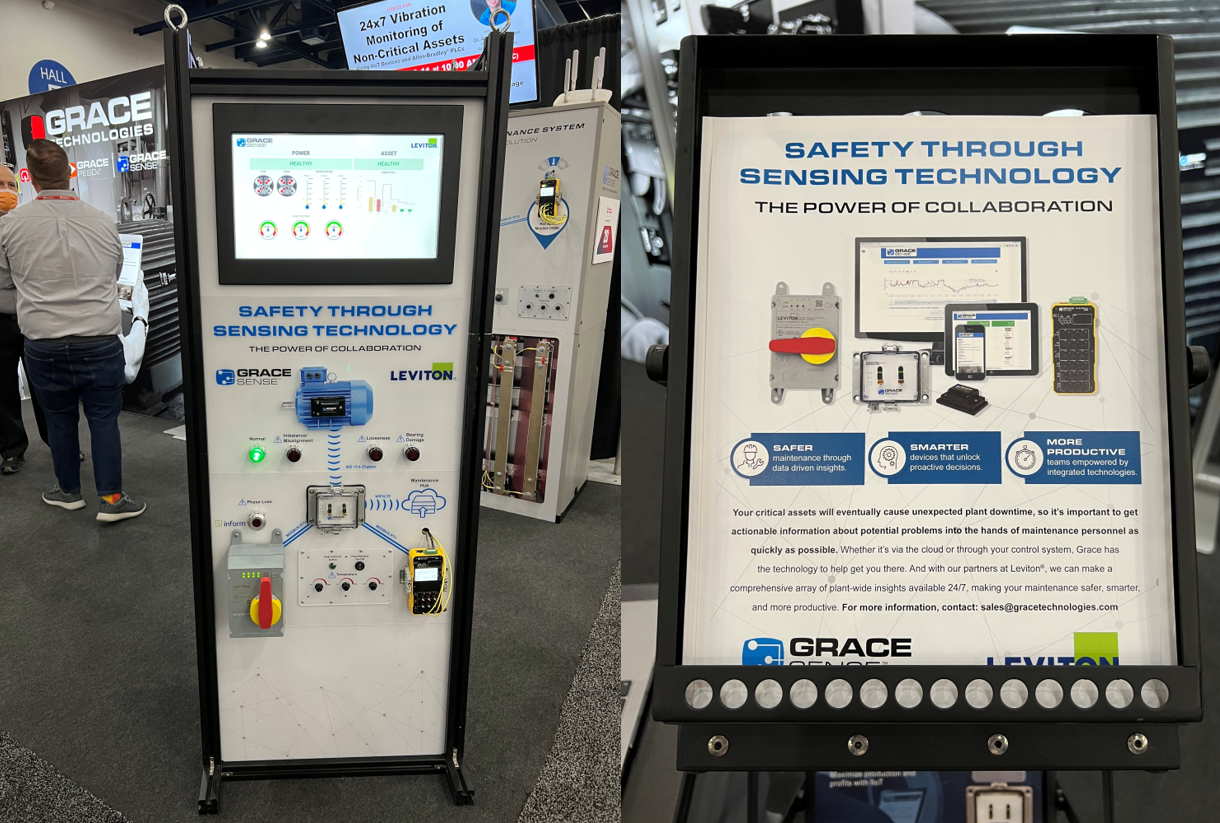 And finally, the most crowded end of the booth was our GraceSense™ Predictive Maintenance System demonstration. This year featured a brand new demo tower in collaboration with Leviton; a fellow Rockwell Automation Technology Partner.
Our collaboration with Leviton combines the best of both worlds with seamless integration of their Inform™ technology with our GraceSense™ technology for a complete view of your system's health. This partnered smart monitoring system is available for application on safety disconnect switches, rotating equipment, critical electrical connections, and more!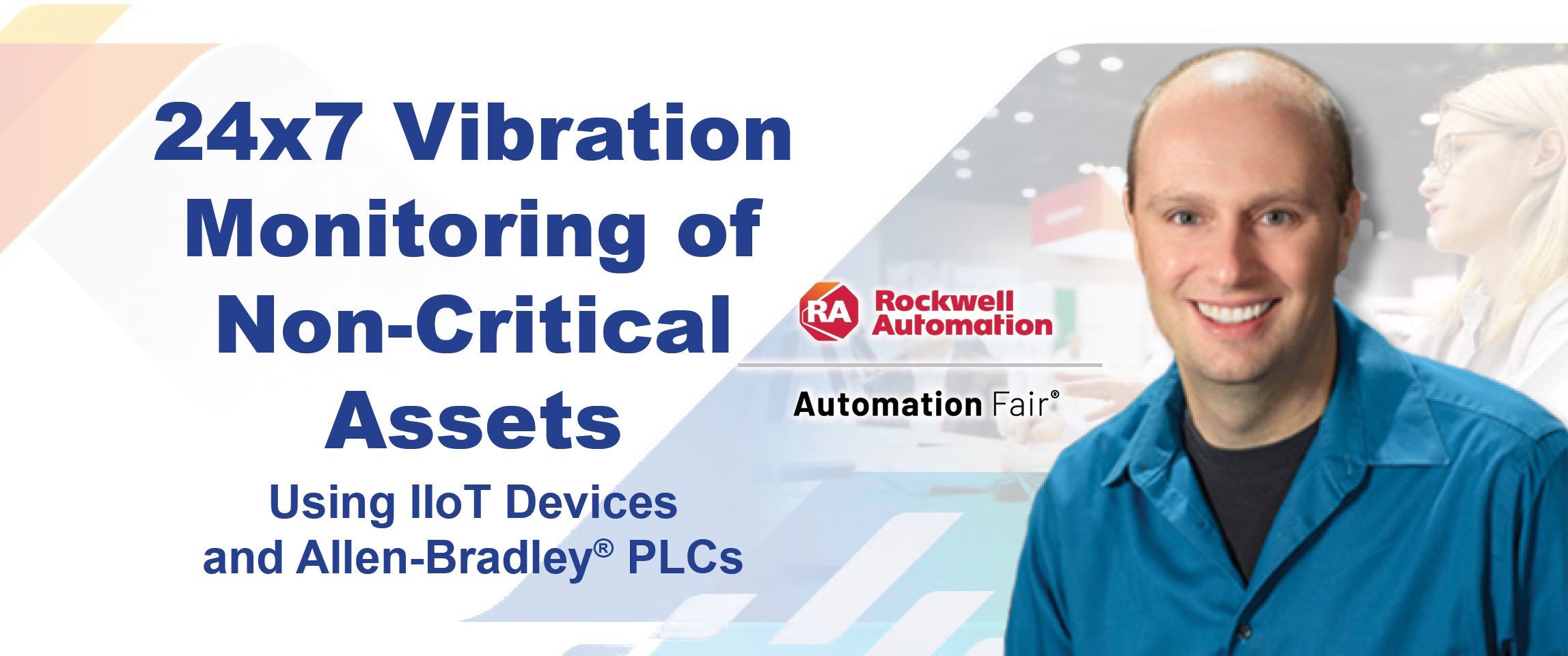 Our live session "24x7 Vibration Monitoring of Non-Critical Assets Using IIoT Devices and AllenBradley® PLCs" presented by Grace Technologies CTO, Dr. Andy Zimmerman was very engaging. We had a lot of positive feedback, but if you weren't able to see it at the show, we've made it available on-demand. Click the link below to view the complete session:

It was all smiling faces and great conversations this year at Automation Fair. People were truly happy to be back at the in-person format for some real, meaningful discussions. We can't wait for next year, but first, we will be live at two shows next month to close out the year of returning to normalcy! More information to follow, but check out the conference dates and locations below: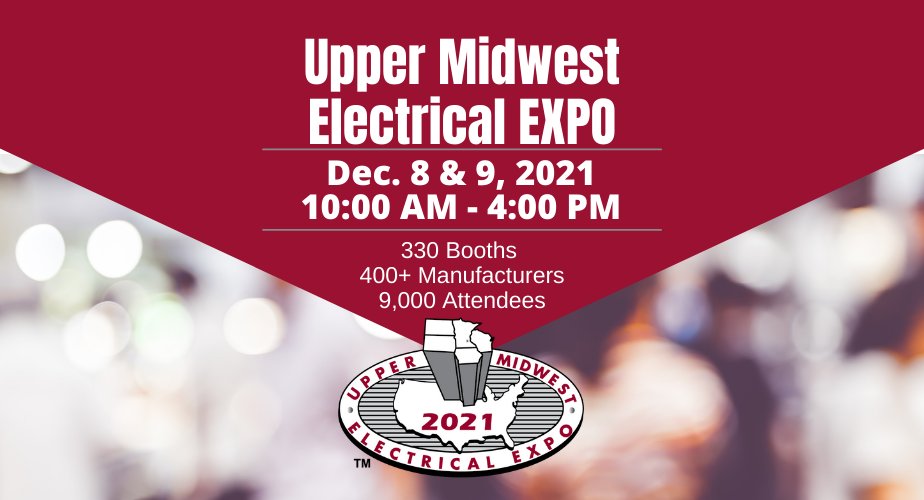 DECEMBER 8–9, 2021 • MINNEAPOLIS, MINNESOTA
DECEMBER 13–16, 2021 • MARCO ISLAND, FLORIDA
---
Stay Safe & Have a Great Week!