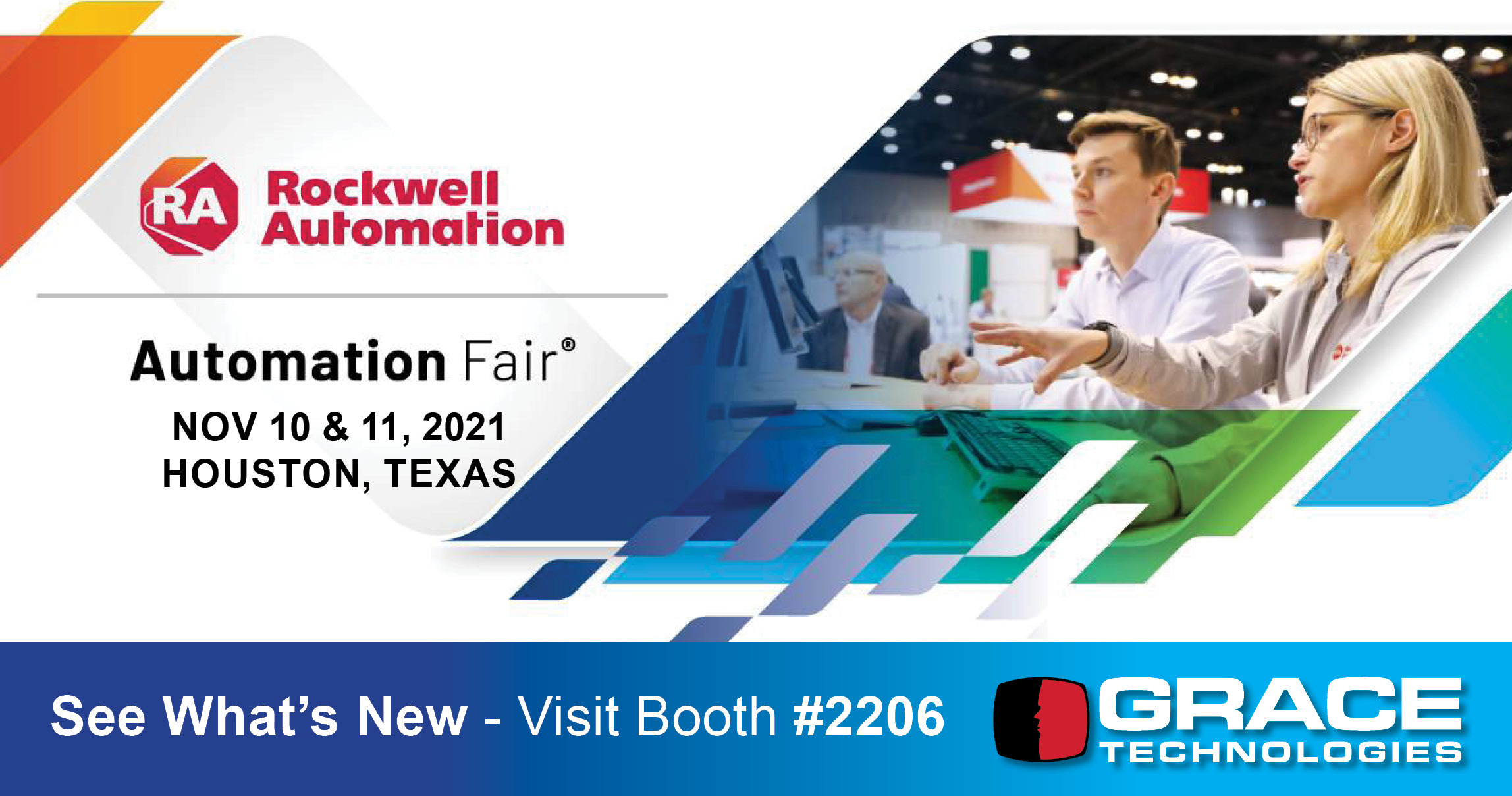 Today, we are live at Automation Fair for the first time since 2019's event in Chicago! If you're in town, we hope you're able to stop by to meet us at Booth #2206. We're excited to be showcasing new products and our collaboration with Leviton. If that's not enough to pique your interest, we also have a Product & Technology session with Grace CTO, Andy Zimmerman!

Keep an eye on our social media accounts where we will be posting pics throughout the show of our NEW booth display. Here's a sneak peek of our booth, without spoilers: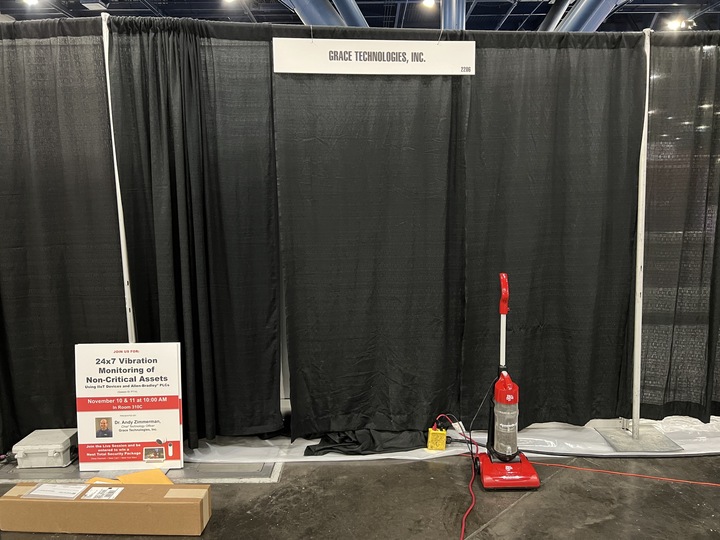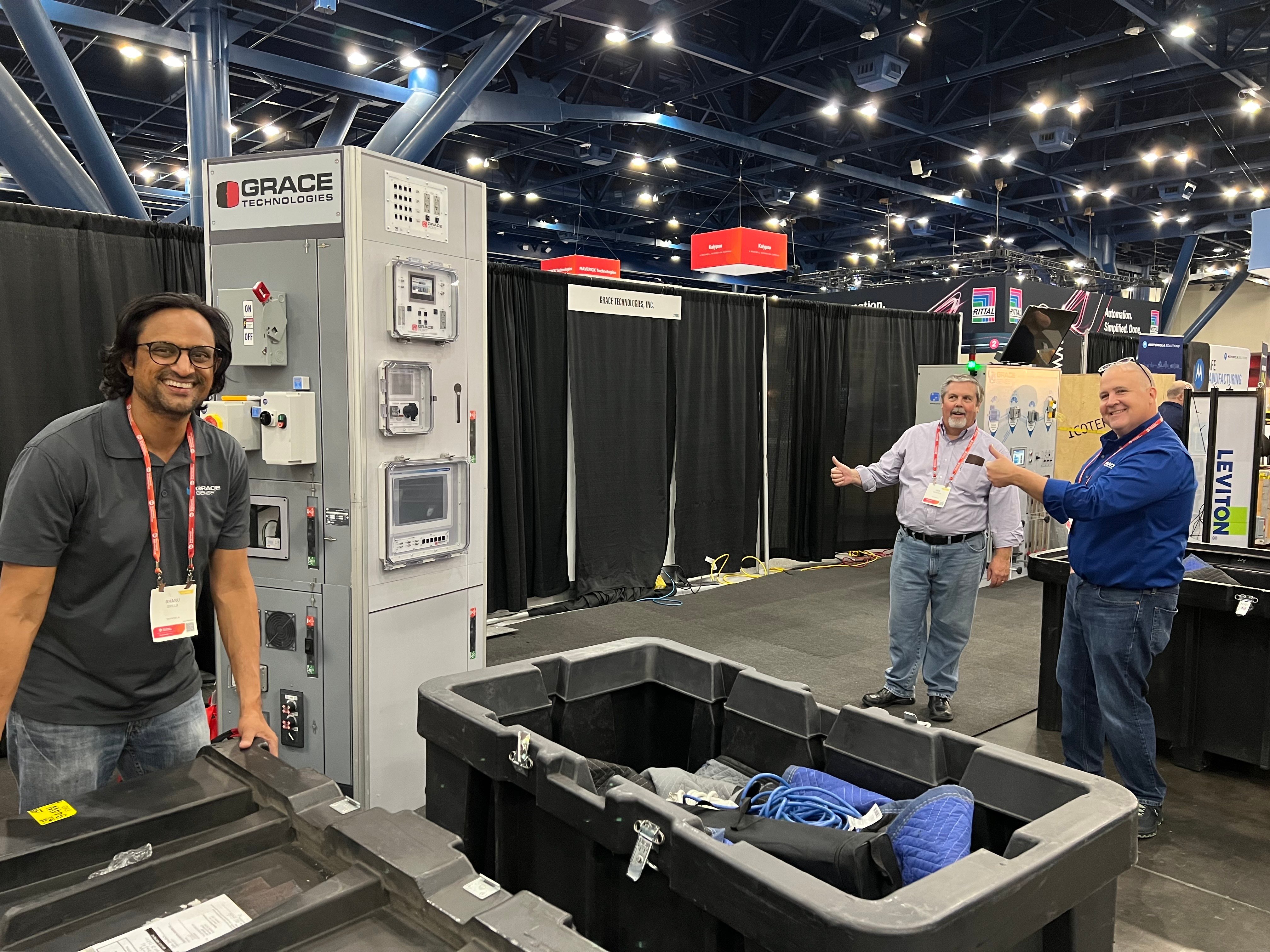 Come by and see the finished product today and tomorrow! We'll be showcasing everything new from Grace Technologies, including our GracePort® magnetic housing, the newly designed GracePESDs® Knockout Voltage Test Station, and the latest and greatest from our GraceSense™ line of IIoT smart monitoring devices. You may be able to spot the Leviton easter egg in the photo above that we're excited to demonstrate tomorrow. It's our first collaboration with a fellow Rockwell Technology Partner at the show!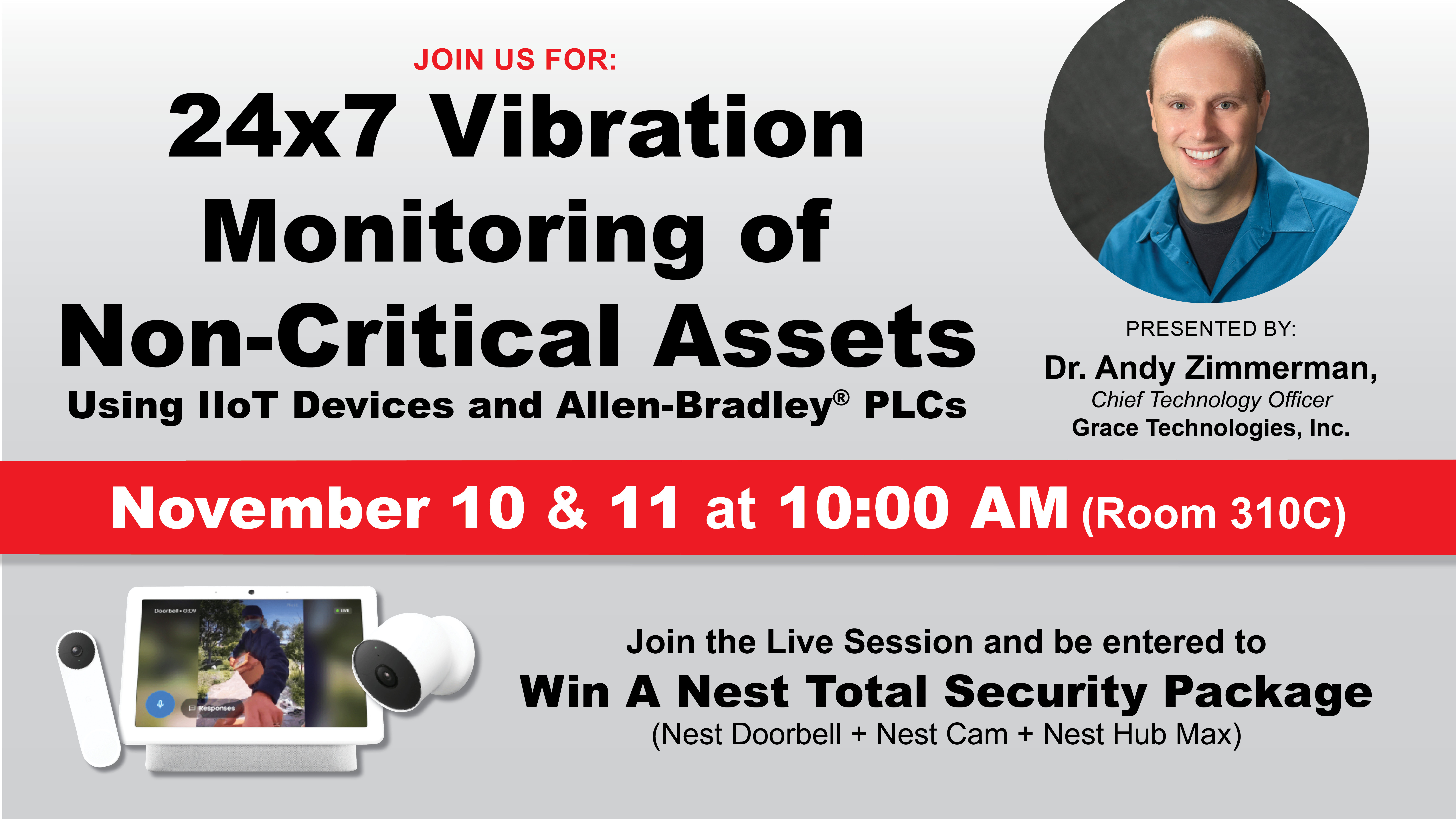 Vibration Analysis is important to any industrial facility. While high-end technologies can provide 24x7 vibration monitoring of critical assets, these systems are often cost-prohibitive to deploy on non-critical equipment. This session will address the affordable implementation of IIoT-based vibration monitoring, and its integration with Allen-Bradley® PLCs. Join us for the in-person session tomorrow at 10:00 AM in Room 310C. Andy will also be giving the session again on Thursday at the same time and place.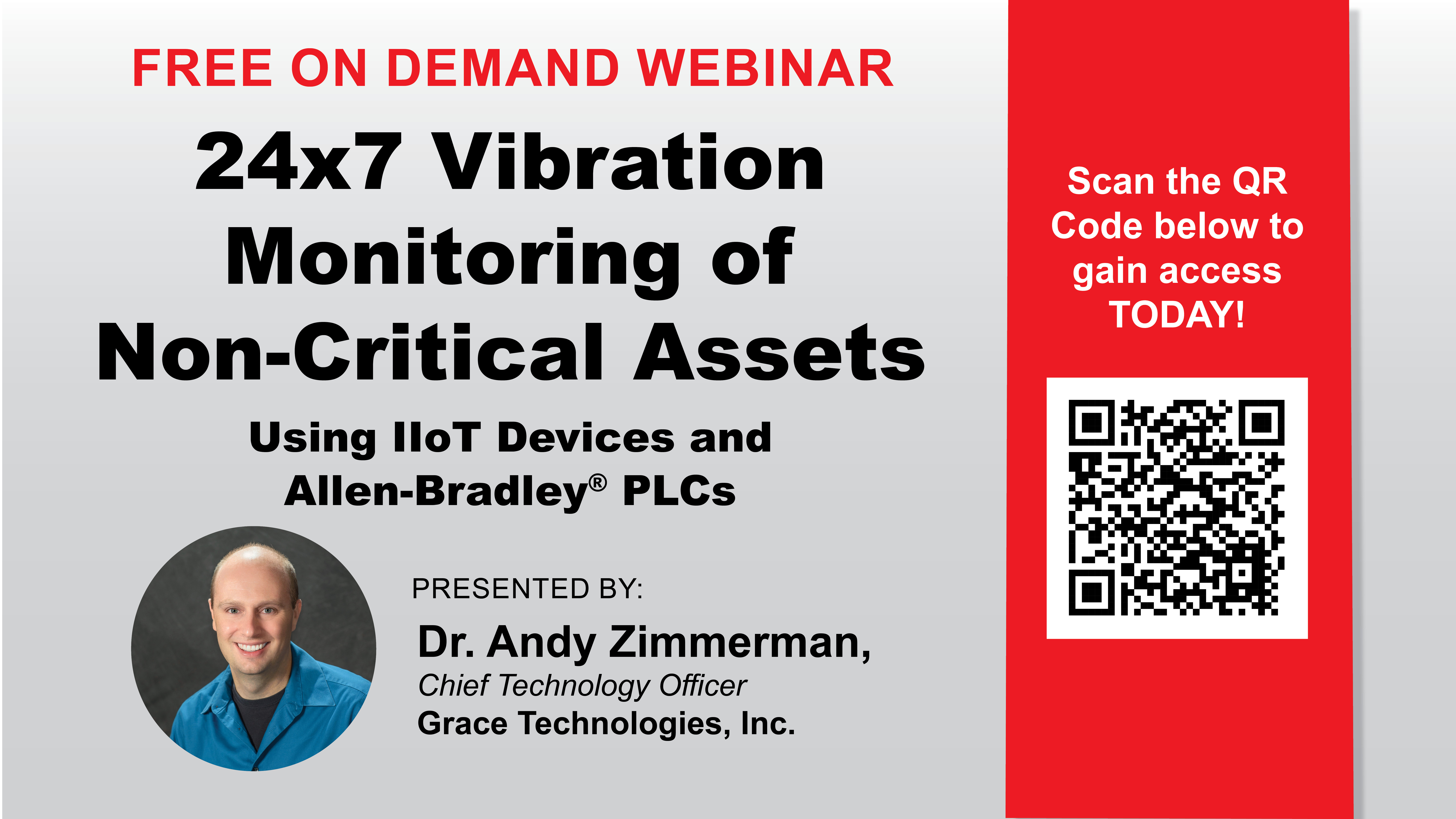 Andy's session will also be made available for free on-demand viewing. If you can't attend the show in-person, you can click here to gain access to the session video as soon as it becomes available. We hope to see you there!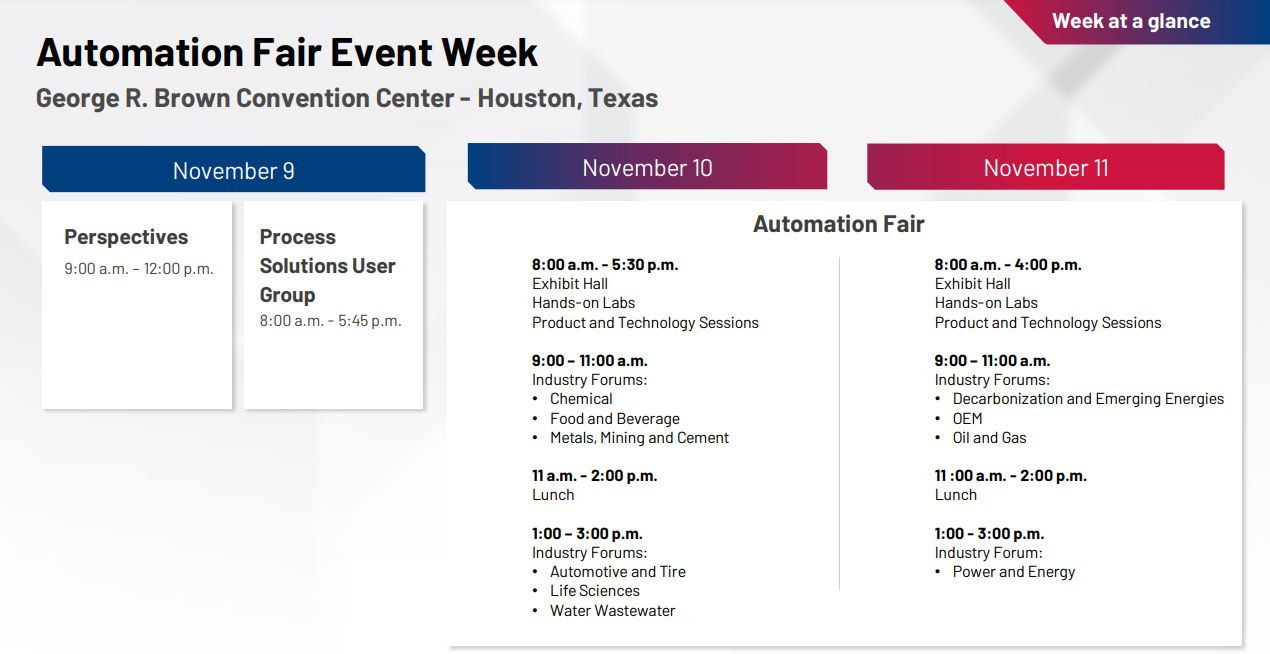 This year's Automation Fair will feature everything you love from engaging keynote presentations to interactive sessions to industry-centric panel discussions, and our signature exciting show floor showcasing the latest innovations and solutions from Rockwell Automation and members of our PartnerNetwork™. The 2021 Automation Fair will be hosted as a new, unique hybrid experience November 10-11 and will combine the technological capabilities of a virtual event with the connectedness of an in-person event.
---
Stay Safe & Have a Great Week!