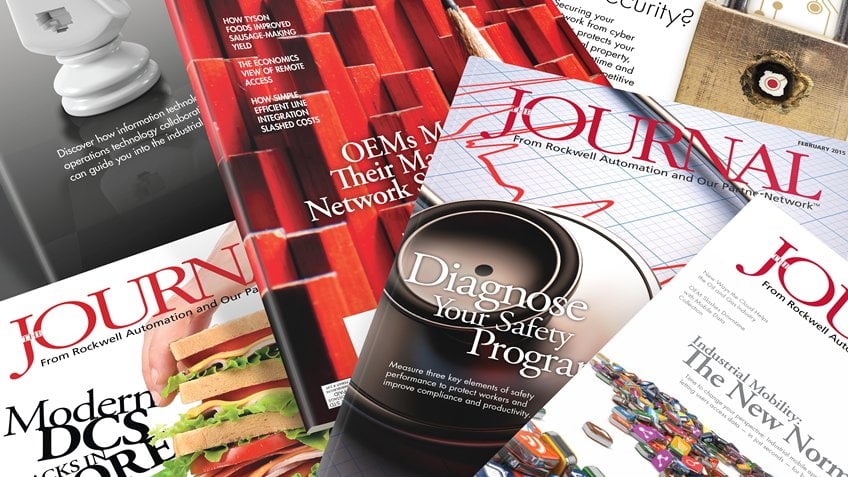 Hope you all had a very Happy New Year celebration last week. In case you missed it, we wished you a "Burnie" Christmas and a "Les" hazardous New Year in the past two blog posts. Near the end of the last decade a couple of months ago, we were featured in The JOURNAL; a bimonthly magazine from Rockwell Automation. We currently have one publication authored by Bryan Van Itallie, Chief Operating Officer at Grace, and a published video interview with Drew Allen, VP of Strategic Development.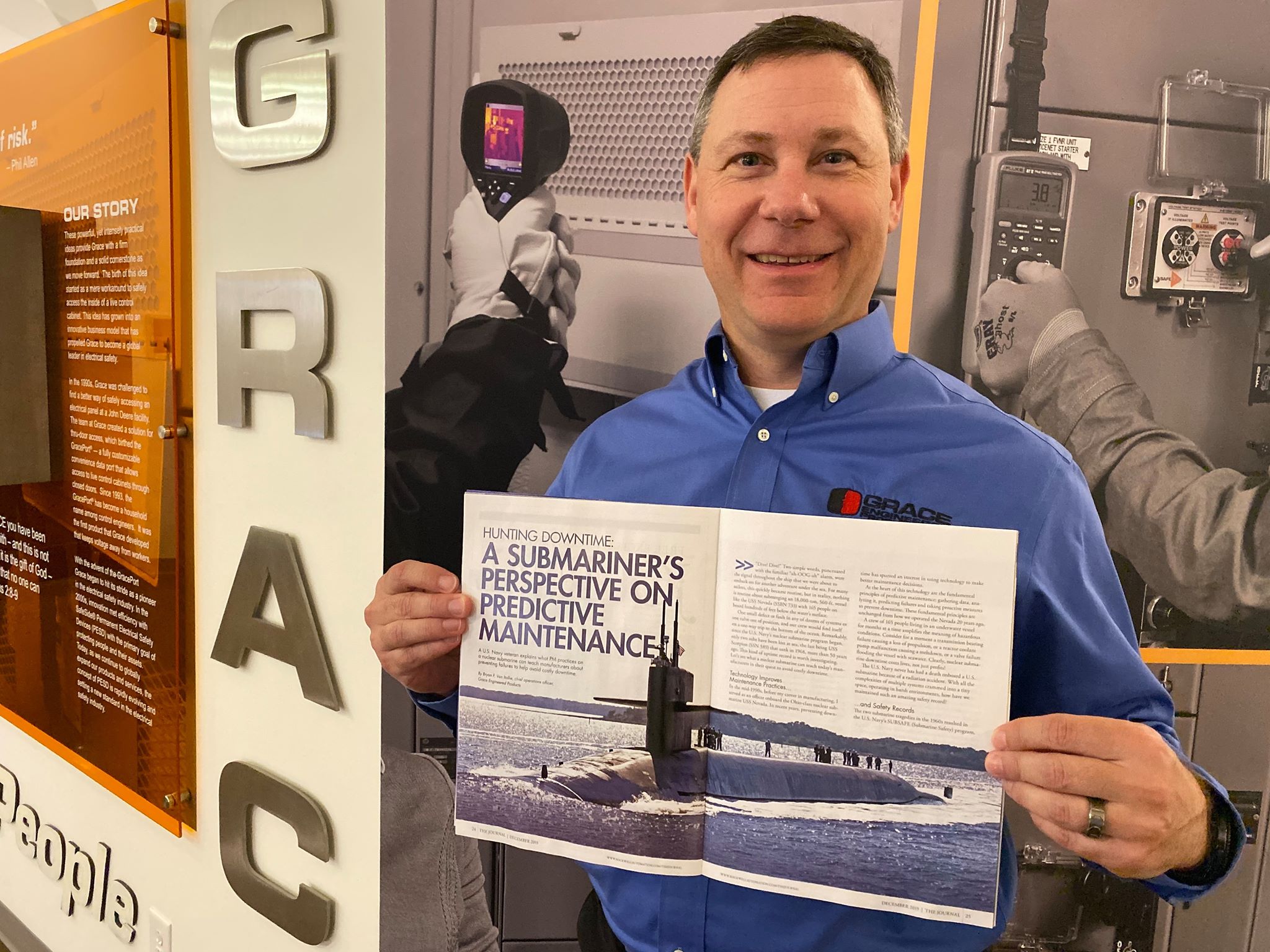 Bryan wrote an article from his unique perspective on predictive maintenance as a Navy submariner. He goes into great detail about what makes submarines so safe today because of how the Navy responded to the only two tragic losses of U.S. subs at sea in history with the SUBSAFE Program.
Read the full article and discover how a nuclear submariner's experience led to this comparative analysis of our GraceSense Predictive Maintenance System.
And while we're on the subject of predictive maintenance... In an interview with The JOURNAL's Executive Editor Theresa Houck, Drew describes the GraceSense Predictive Maintenance System demo we had on display at Automation Fair in Chicago last November. Check out the interview below: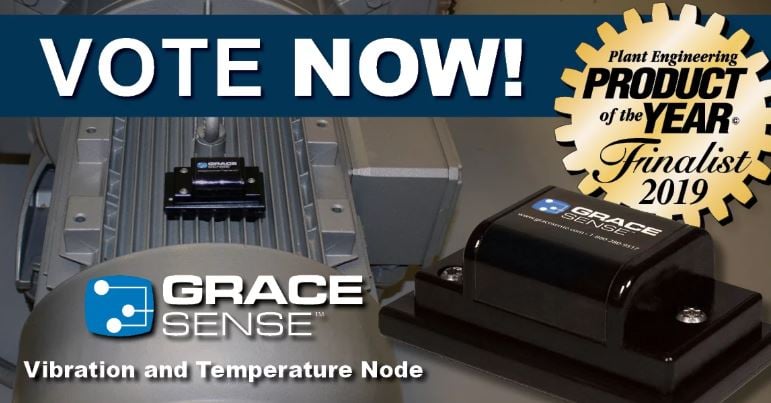 Last chance to vote for our GraceSense Vibration & Temperature Node as the ballot closes this Friday. Head on over to Plant Engineering and vote for our Product of the Year Finalist!
Enter the Grace giveaway raffle by clicking below
&
Have a great week!