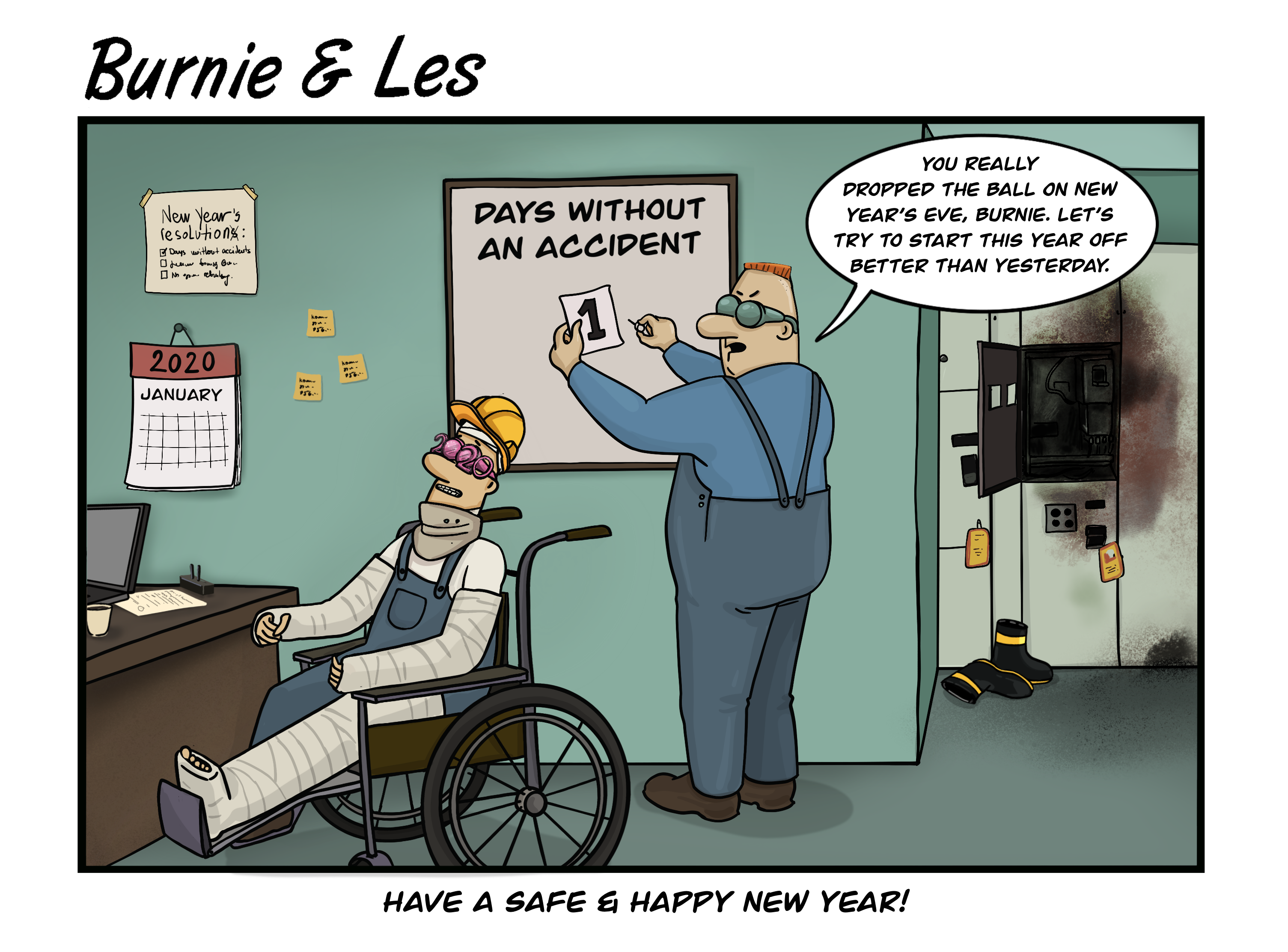 We hope your New Year starts off with a bang, but not the type Burnie & Les are recovering from. As we begin this new decade, let's pray for better statistics than we've had in the past ten years. New innovations in electrical safety are providing better safety solutions to reduce risk and save lives.
Over the last decade, each year has accounted for more than two thousand non-fatal injuries resulting from arc flash and electrocution. In nearly the first half of this past decade alone, the U.S. Department of Labor reported an average of 150 fatalities per year in the United States due to "exposure to electricity" and more than 50,000 injuries while performing Lockout/Tagout.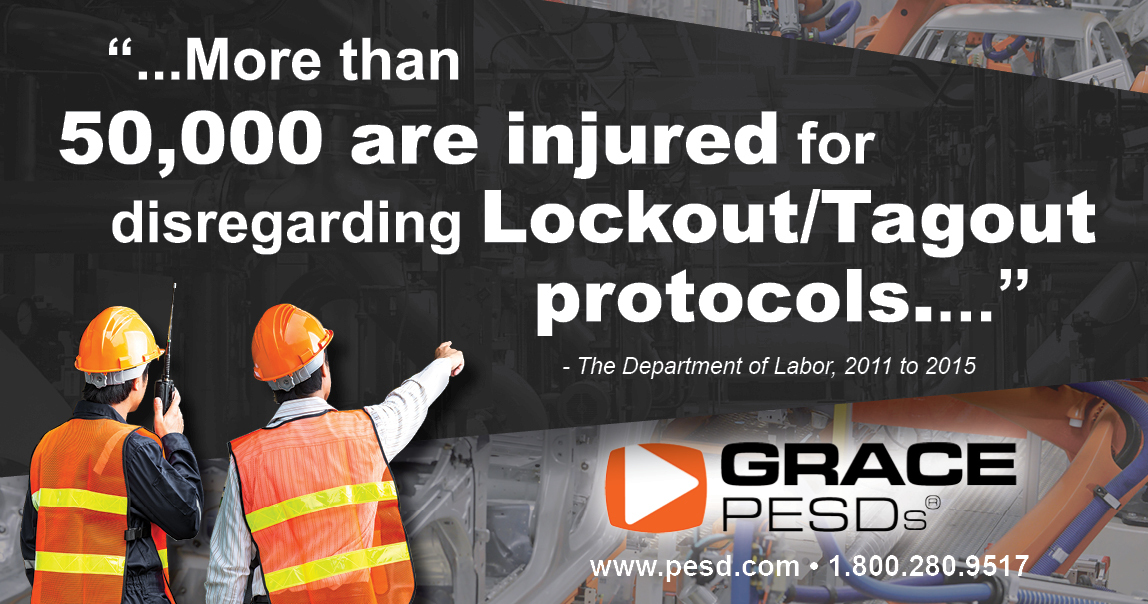 In 2020 and beyond, hopefully we'll see a reduction in these accidents as industries across the globe embrace and implement better practices in the electrical safety world. Let's work together to bring these numbers down and bring electricians home safely.
You can learn more about Grace's concept of "Safety-By-Design" in our eBook which highlights our Permanent Electrical Safety Devices (PESDs) that allow for maintenance and inspections to be safely conducted from outside of the electrical cabinet, inherently reducing the risk of arc flash and shock hazard significantly.
Here's to a safer New Year and a decade with safer electrical working conditions!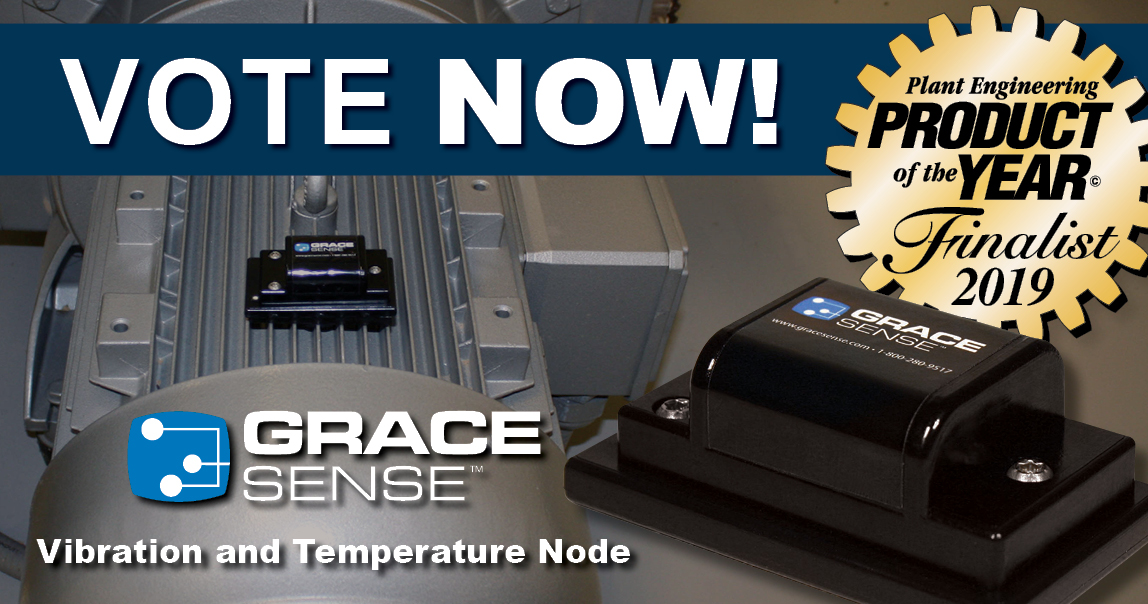 We submitted our GraceSense Vibration & Temperature Node to the Plant Engineering 2019 Product of the Year program and we're very excited to announce that we've been nominated as a Finalist! Now we're calling on you, our dearest Humpday readers, to help us take home the gold.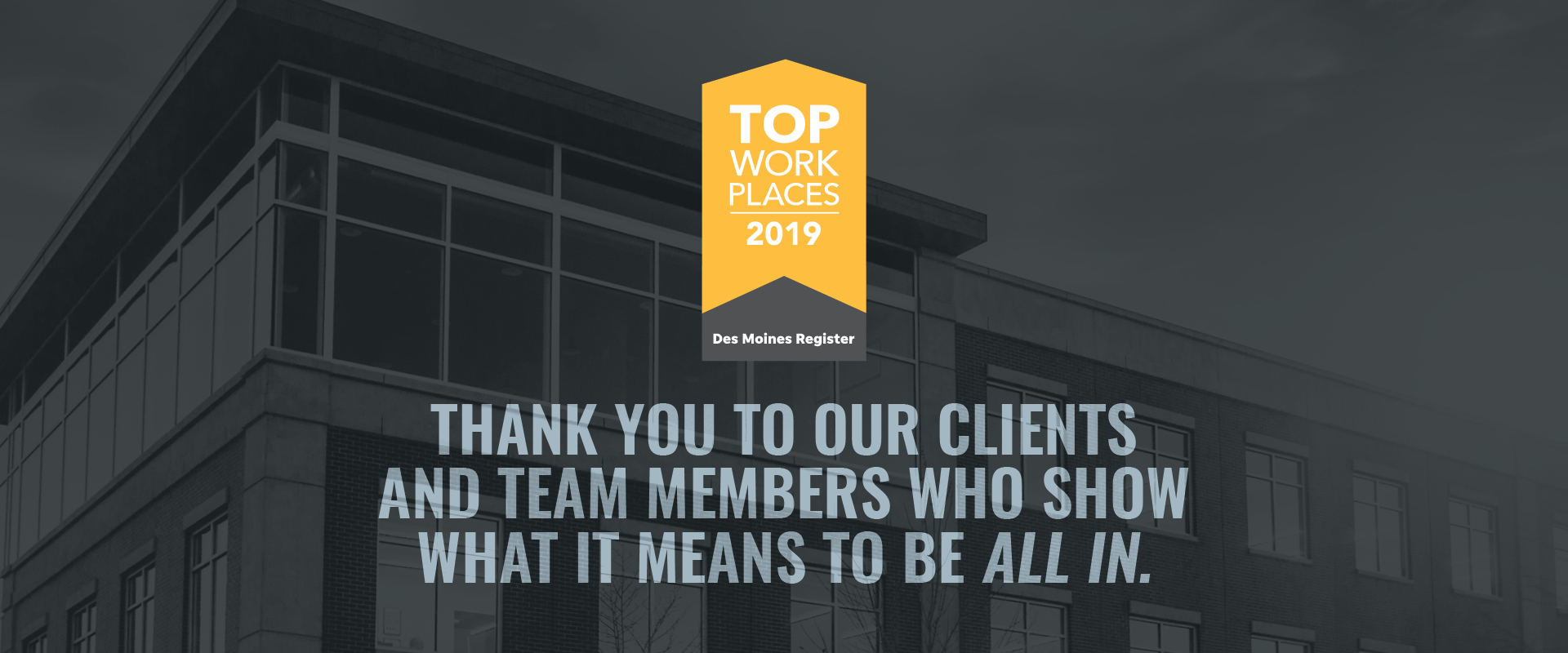 We're looking for talented individuals seeking a career in the IIoT field. We have three new openings: IIoT Field Application Engineer, IIoT Application Technician, & IIoT Software Engineer. Join an Iowa Top Workplace by applying on our Career Page.
For the Holiday Season, you can give to Ovarian Cancer Research on behalf of Believe in the Cure by clicking below...
&
Please have a very Safe and Happy New Year!