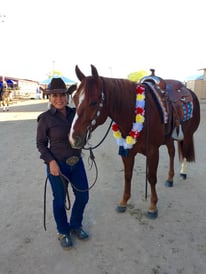 Today, I'm in Houston, Texas to see my mom compete in the National Reining Breeders Classic. She grew up riding and competing with horses and although her two boys ultimately developed a fondness for motors over horses; we appreciate the sport all the same. I'm excited to be here this week rooting her on because this is a huge accomplishment!
In honor of the theme this week, I have always been curious about how the metric of horsepower came about. Well wouldn't you know, our old pal James Watt dubbed the term and developed the concept of horsepower. As many of you may already know, the unit of power called watt was not named by him, but after him because of his contributions in developing the steam engine.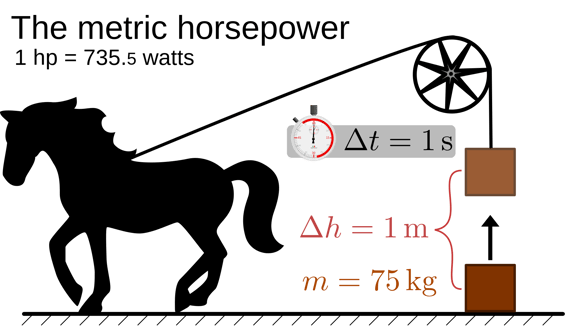 The development of the steam engine provided a reason to compare the output of horses with that of the engines that could replace them. In 1702, Thomas Savery wrote in The Miner's Friend:
So that an engine which will raise as much water as two horses, working together at one time in such a work, can do, and for which there must be constantly kept ten or twelve horses for doing the same. Then I say, such an engine may be made large enough to do the work required in employing eight, ten, fifteen, or twenty horses to be constantly maintained and kept for doing such a work…
The idea was later used by James Watt to help market his improved steam engine. He had previously agreed to take royalties of one third of the savings in coal from the older Newcomen steam engines. This royalty scheme did not work with customers who did not have existing steam engines but used horses instead.

A common legend states that the unit was created when one of Watt's first customers, a brewer, specifically demanded an engine that would match a horse, but tried to cheat by taking the strongest horse he had and driving it to the limit. Watt, while aware of the trick, accepted the challenge and built a machine which was actually even stronger than the figure achieved by the brewer, and it was the output of that machine which became the horsepower.[1]
---

---

---
Enter to win weekly giveaways below!